Thank you to the Georgetown/Scott County Tourism for providing complimentary tickets to the Festival of the Horse. All opinions listed are 100% my own.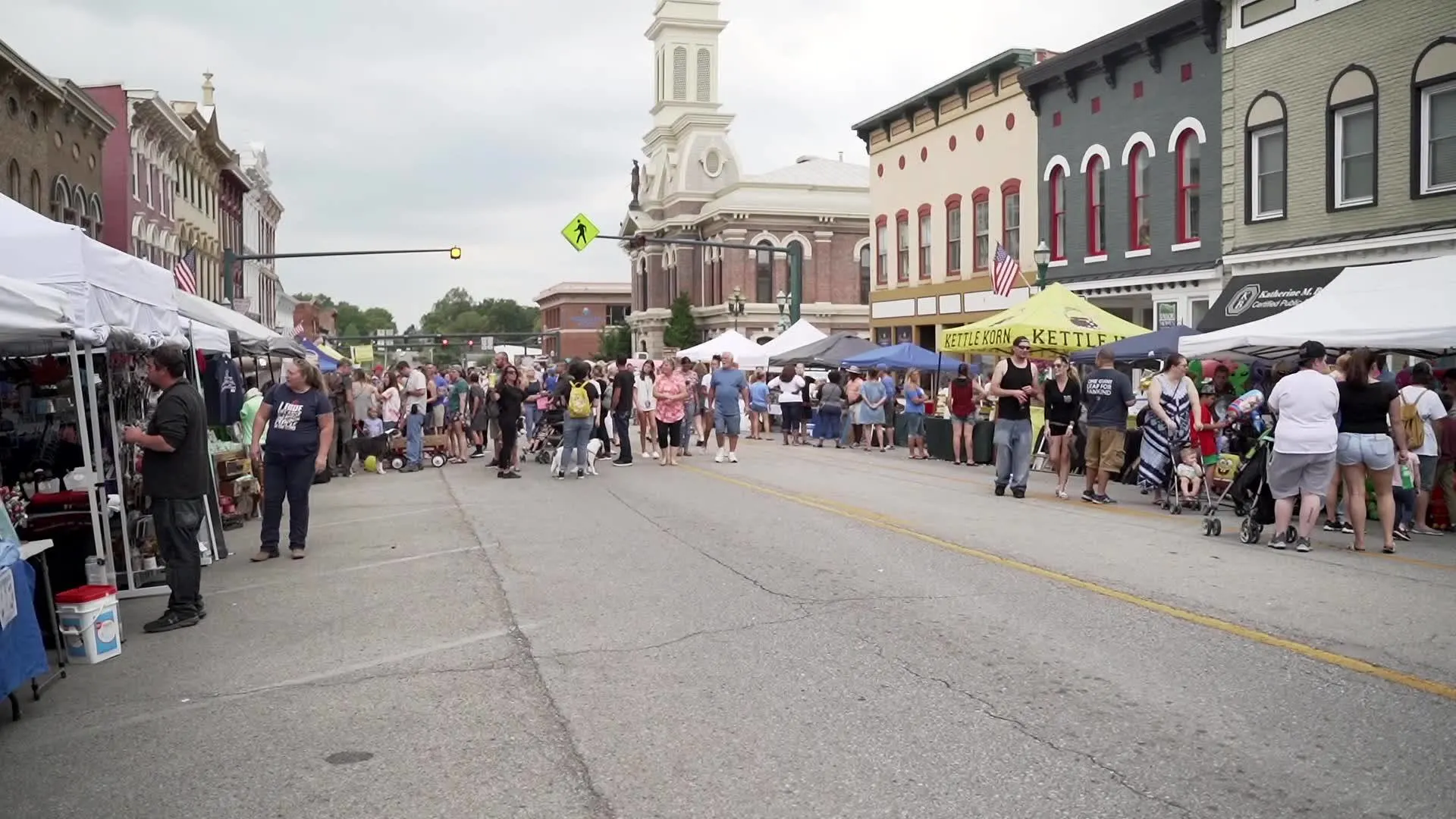 During my last visit to Georgetown, KY Kayla and I have the privilege of attending the Festival of the Horse. Now, if you have never been before, it is a must-see event that only happens in downtown Georgetown.
Every September, the folks of this bustling small town come together to put on an amazing event celebrating all breeds and the history of the horse. The Festival of the Horse has been a lively tradition in downtown Georgetown since the 1980s.
While this event has already happened this year, you can make plans to attend in 2020! The dates have been set for September 9-11.
If you really want to see the fun, be sure and check out my Georgetown, Kentucky highlight on Instagram where you can see the entire thing in action.
The Festival offers
Arts & Craft Exhibits
Live Entertainment
Local Food & Drinks
Multiple Parades
Horse Show
Horse Games
Carnival Rides by Fox Creek Amusement
Shop Til You Drop At The Festival of the Horse
One of my favorite parts of checking out the Festival of the Horse was shopping all the vendor booths. We bought candles, shirts, decor, jewelry and more.
Of course, since it is on Main Street, we shopped all the shops that were open as well and found some super cute things for the house.
The shops in Georgetown are some of my favorite because they are unique and have that perfect boutique feel.
Eat All the Foods While You are There
Another thing I love about festivals like this is the food. I ate so much food — all of my favorites.
We started with coffee from one of the local shops.
Then from there, we had the best-loaded nachos ever.
I had to stop by the Spotz Gelato truck and get some fresh-made gelato. Spotz Gelato is some of the best I have ever eaten in my life.
To top the evening off, we had a delicious corn dog and Parmesan Cheese fries.
The food trucks that come to these festivals are worth fighting the crowds for.
The Parade of Horses
The best part about The Festival of the Horse is the Parade of Horses at the end of the day. There are so many beautiful horses to see — some decked out in shining stars, those that are the smallest of horses, and then . . . those that are a little questionable in my book!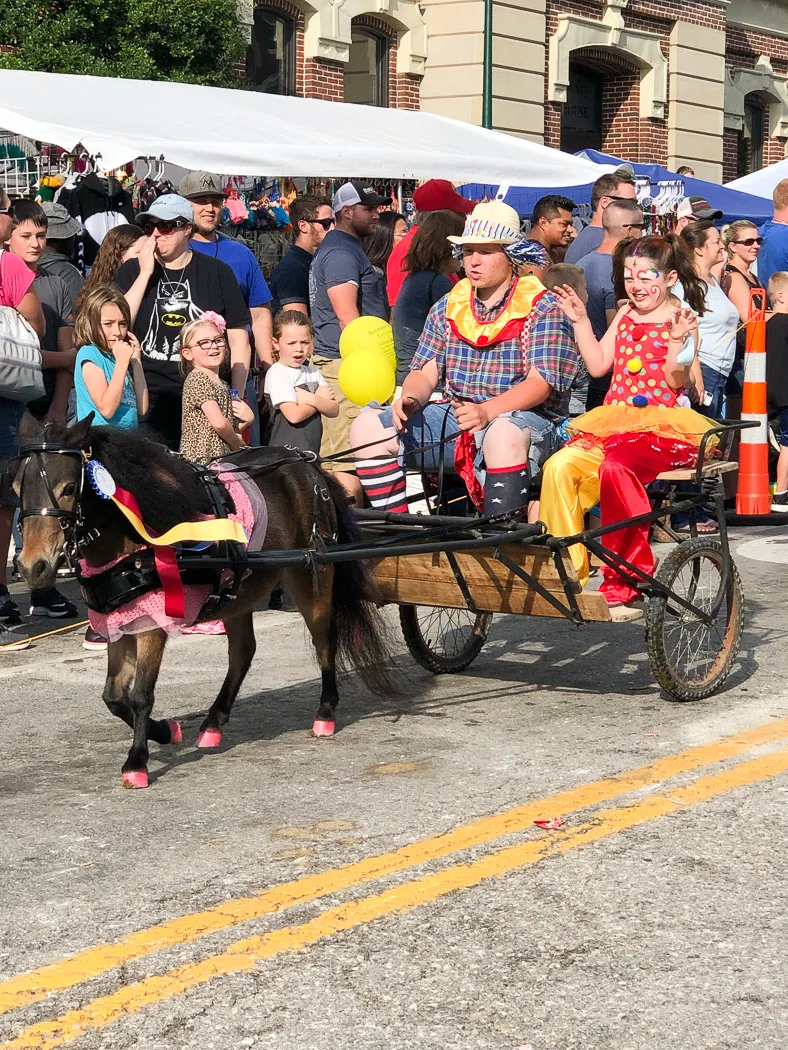 We had an amazing time and I cannot wait to go back and check it out next year. As I said above, the dates are already set for Sept 9-11, 2020.
Have you ever been to The Festival of the Horse in Georgetown KY?