Thank you to the Georgetown/Scott County Tourism for providing a complimentary lunch at Galvin's on Main.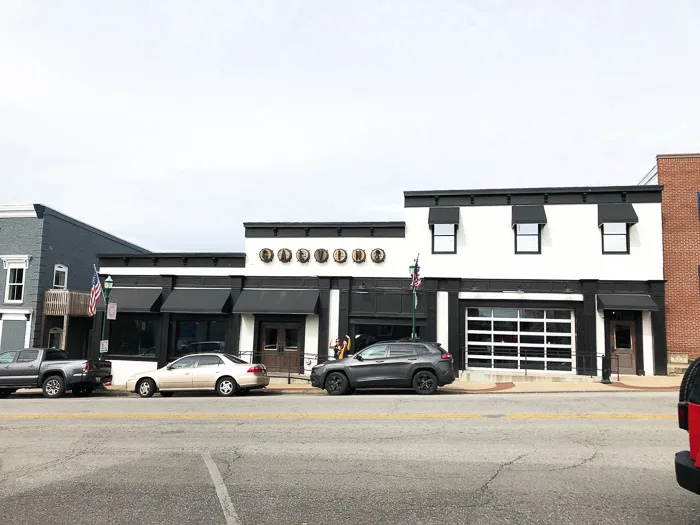 During my weekend stay in Georgetown, KY, after our tour of the Toyota plant, we had the privilege to eat at Galvin's on Main. They are a family owned and operated restaurant that opened their doors for the first time in 2008, and since then have been rocking some delicious food, rustic whiskey barrel decor, and more.
Outside, the name of the building immediately catches your eye. The sign is made of whiskey barrels and really stands out. The front of the building fits in with the downtown decor but has a saloon type feel.
Once you walk inside, the smell of incredible food will taunt you.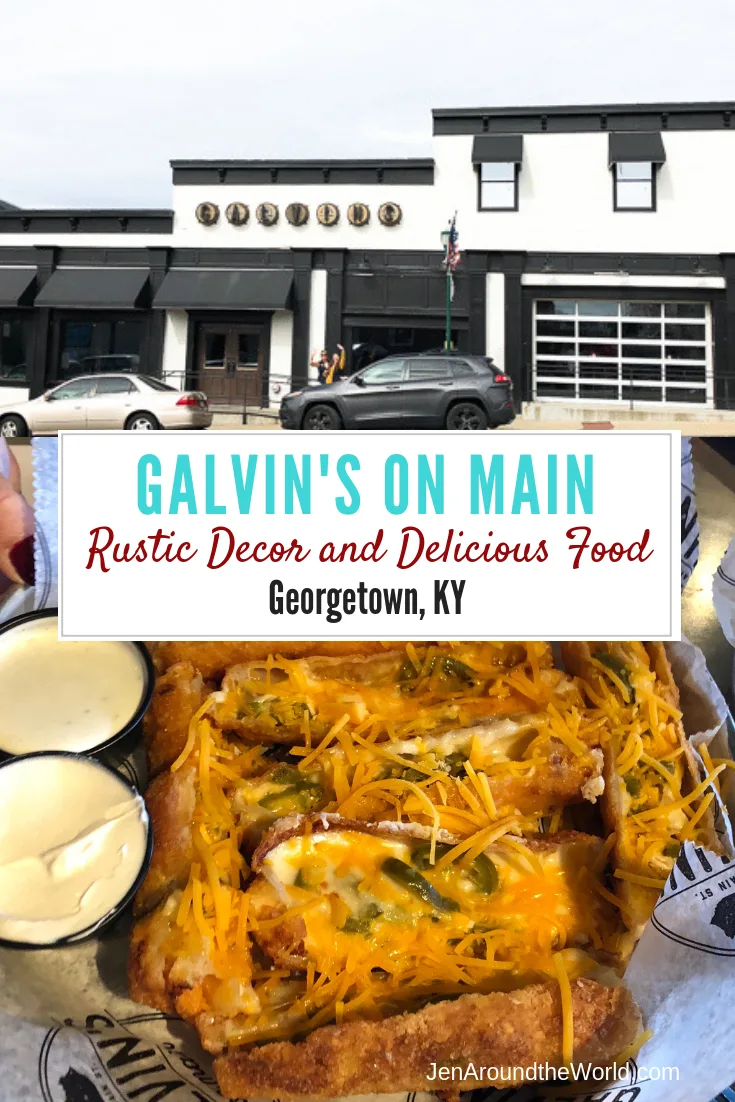 The atmosphere has that bar and grill type feel that is perfect for watching the big game or like us, simply having a meeting to catch up.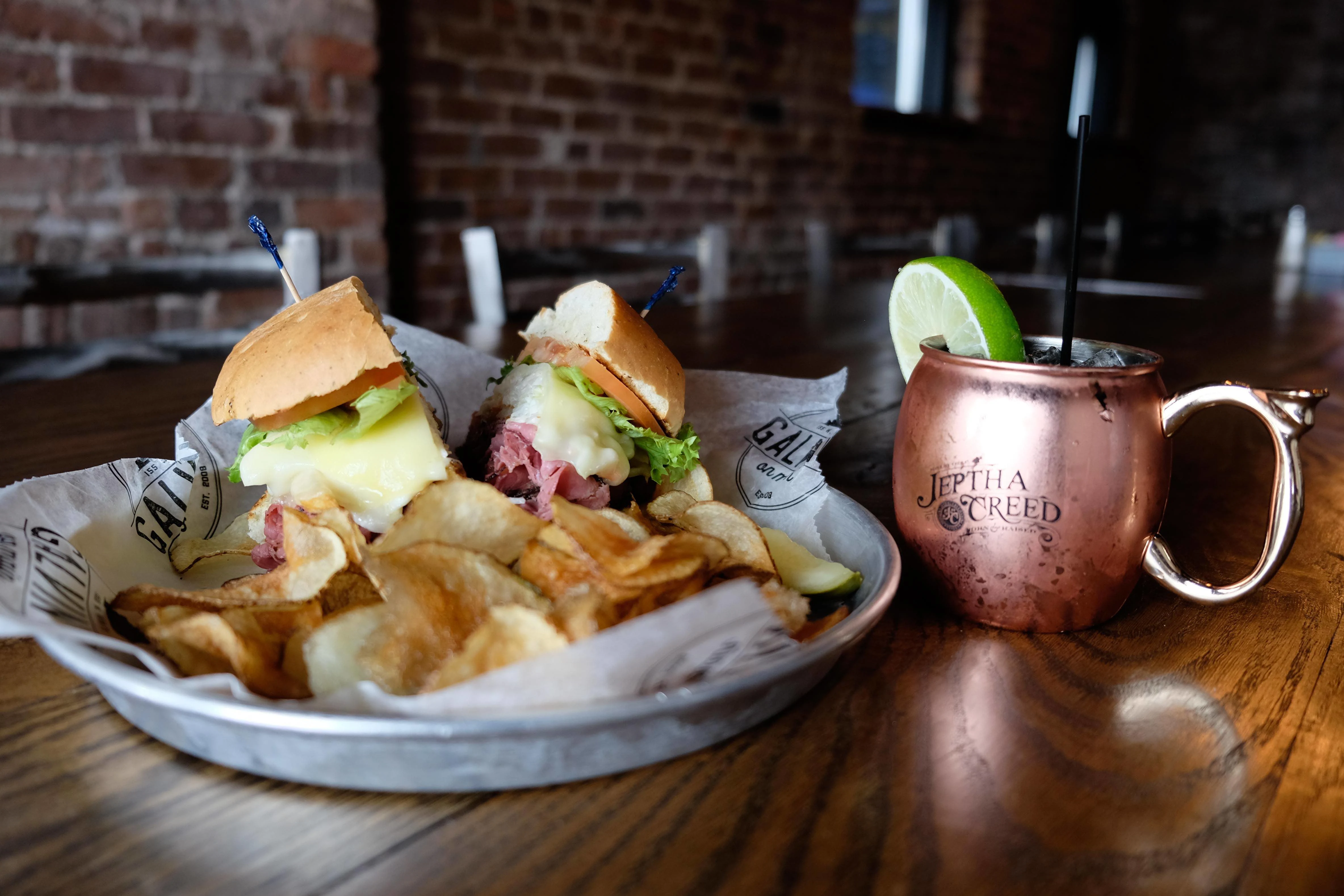 I was impressed with the food and the decor. Like any restaurant that is suited for a place to watch sports, or has that bar and grill type feel, it is a little noisy here, but it was manageable.
They offer bar seating, booths, tables, hightops and more. You can take a glance at the menu by visiting their website here.
During our lunch here, I ordered the Philly Cheesesteak sandwich. It was really good, but it was not unique. The food here is normal bar food, with a price you would expect to pay here. My sandwich which came with chips and a drink for around $13.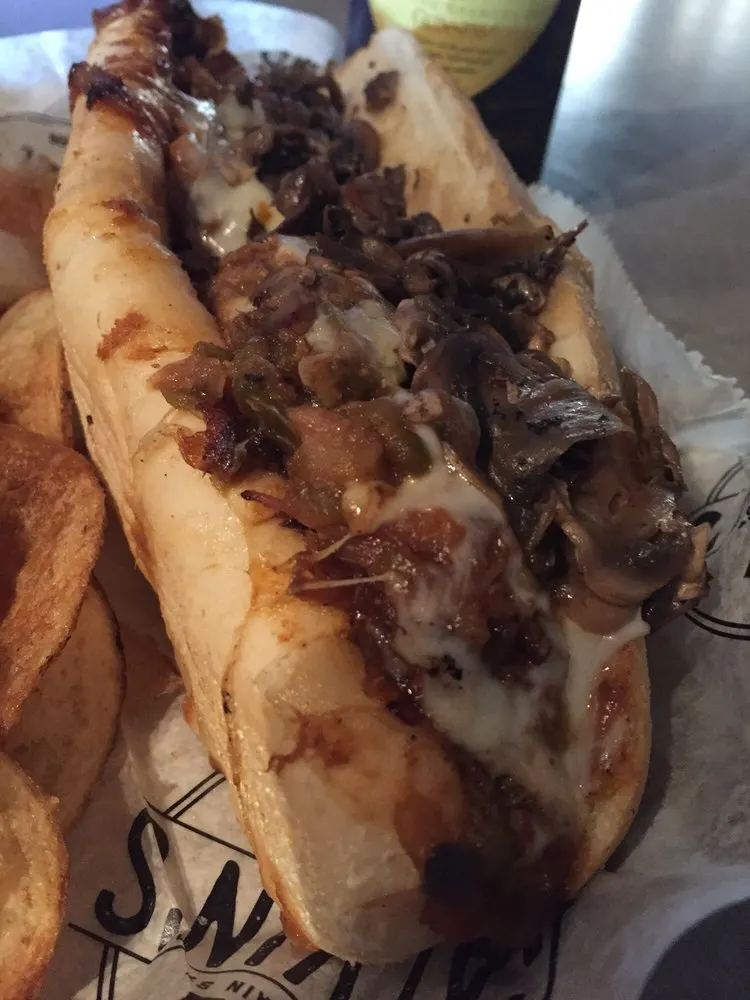 One of the things that I did find unique here was an appetizer that we had. It was SO good that I am going to work at making them myself and sharing it here on the blog.
We ordered Jalapeno Poppers, but they were cooked in half of an egg roll wrapper. Seriously. — they were that delicious. I could have eaten the entire thing by myself.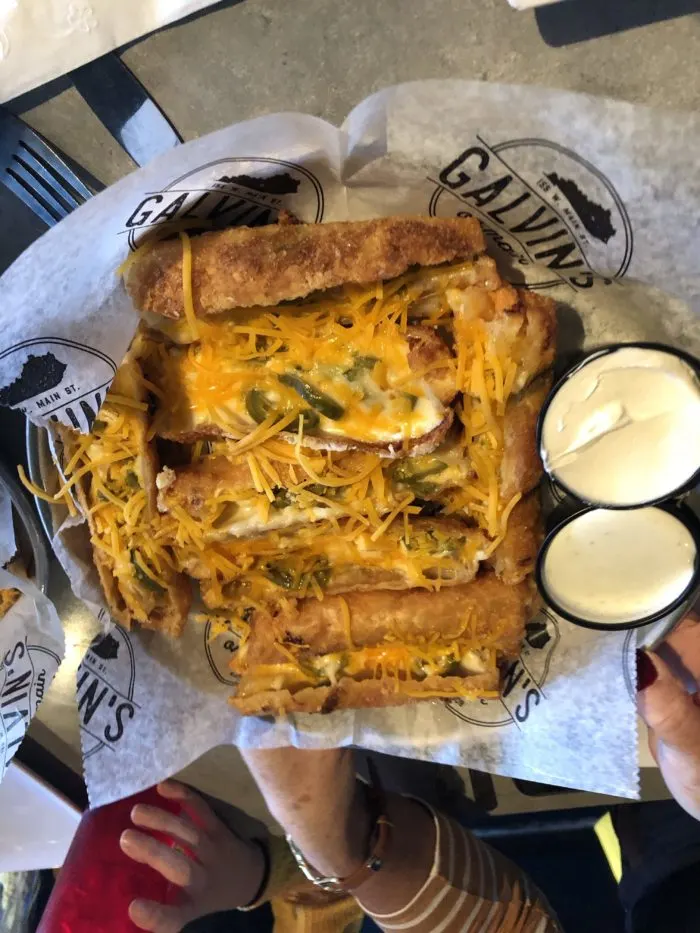 They also offered these in the potato skins, but I did not like them nearly as much as I liked these.
Each season, they also offer unique drinks and this fall, they have several interesting cocktails to choose from.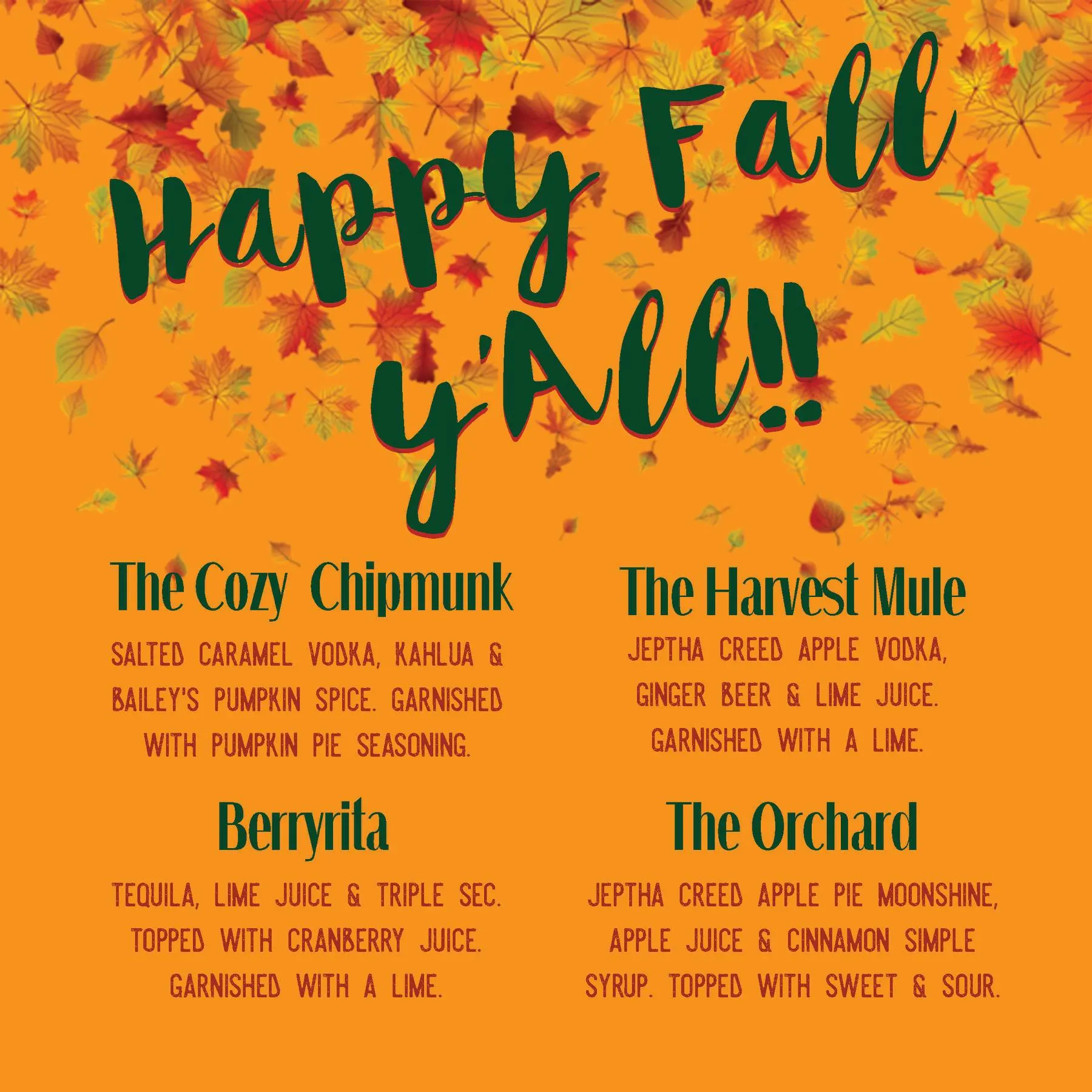 And if you are up for some Trivia, on Wednesday nights they offer trivia night, but you need to sign up for this. It looks like a lot of fun. If I lived here, I would definitely be doing trivia night.
Galvin's on Main is located right in the heart of Georgetown. After having a leisurely lunch or dinner, head out on a walk to downtown and do some shopping, or head right across the street for a delicious cupcake!
Have you ever eaten here before? What did you think about the food and the decor?