Thank you to the Georgetown/Scott County Tourism for hosting me on this weekend trip to Georgetown, KY. All opinions listed are 100% my own.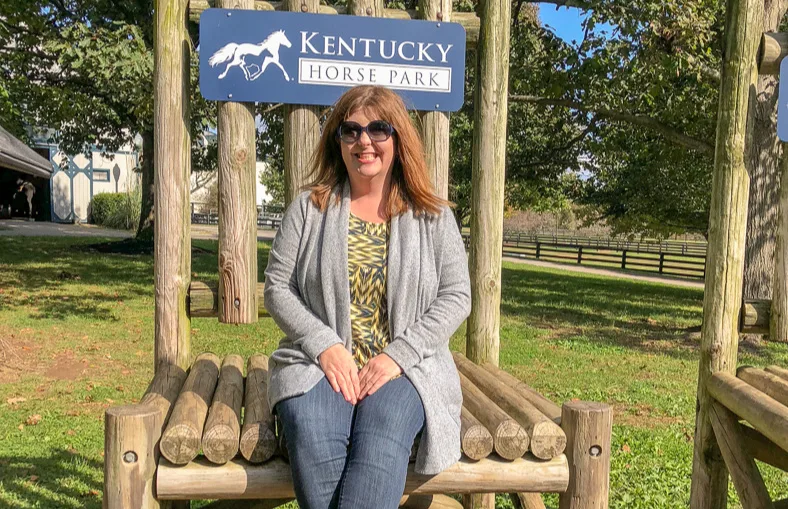 I have lived in Kentucky my entire life, and there are still cities I have yet to see. Last weekend, I spent 48 hours exploring a city that I have dreamed of going to since I was a little girl. Georgetown, KY turned out to be everything I wanted it to be and more.
As a little girl, all I ever wanted was to study law and go to Georgetown College. Don't ask me why this college, but from a very young age, I have been intrigued by this small town in Kentucky. Last weekend as I finally got a chance to tour it and see the beauty behind it all, I began to understand why I loved it so much.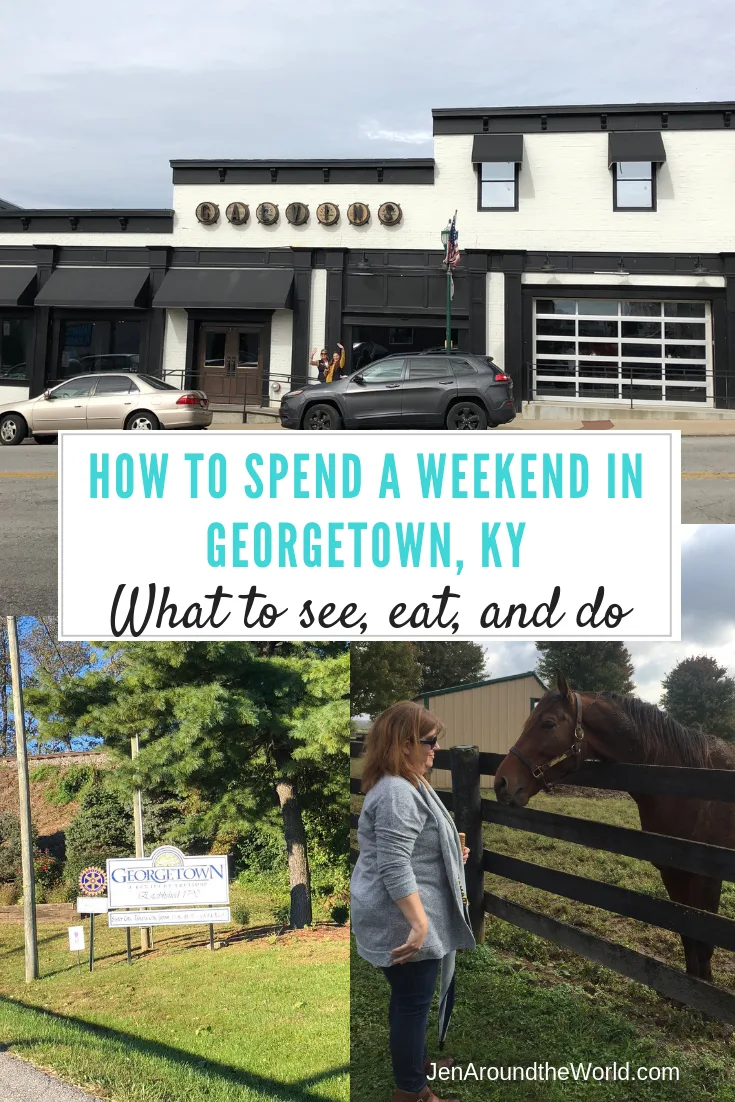 What to See in Georgetown, KY
If you have a weekend to visit Georgetown, KY then there are a few things that I think you need to definitely see while you are here.
Neighborhoods
For starters, drive around the area and look at all the beautiful houses — full of intricate architecture. Some of them even look like castles from the outside.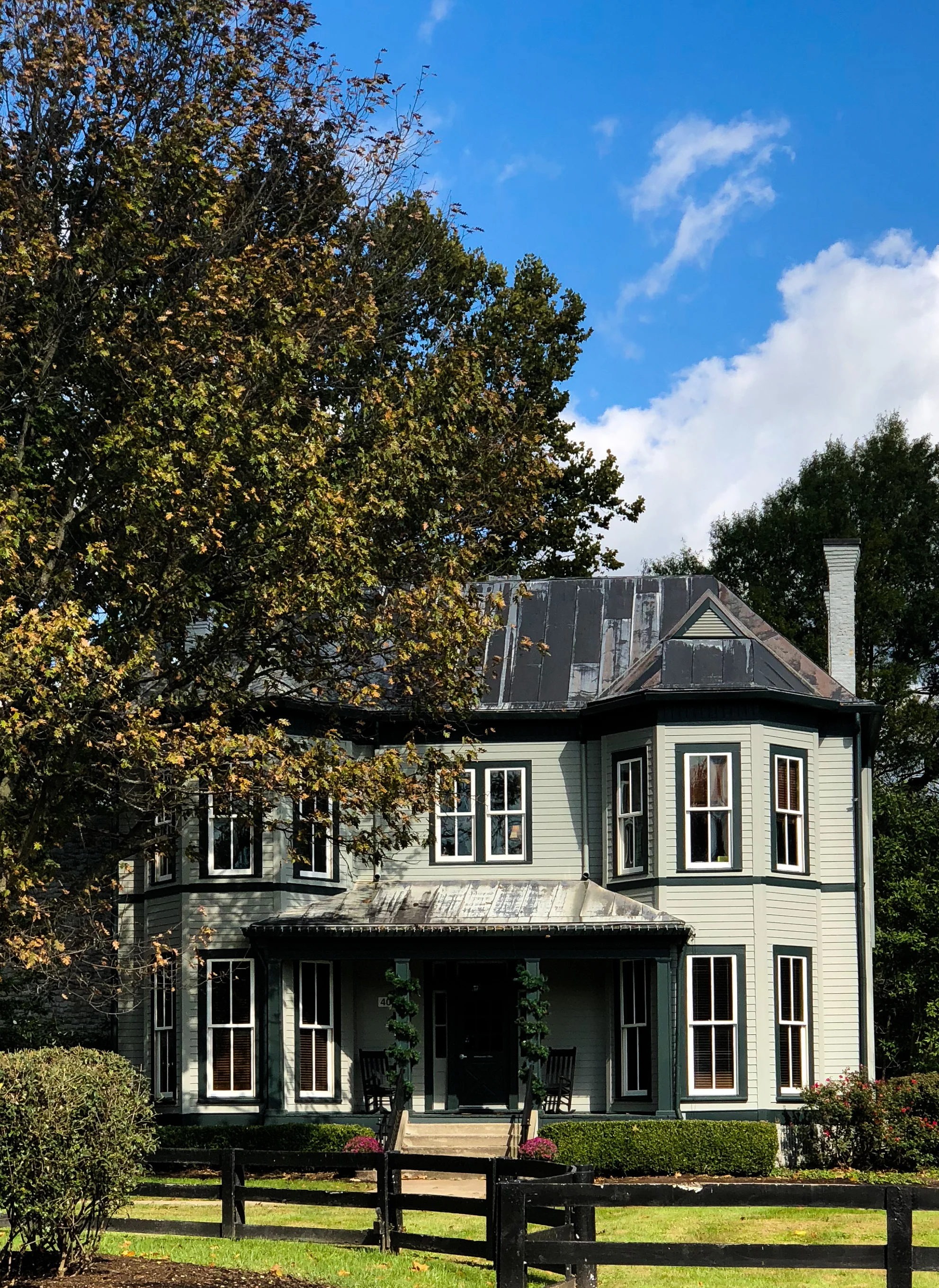 Every home in each neighborhood is so full of towering trees, big backyards, gardens and flowers — and my favorite — massive front porches. Nothing says home to me like a big front porch — and the homes in Georgetown offers that.
Yuko-En on the Elkhorn
One of my favorite things we did while in Georgetown, KY was to visit the Yuk-En on the Elkhorn. It is a Japanese Friendship garden (and it is free to visit). We walked through on Sunday morning, and Y'all — I felt closer to Jesus than anything while out there.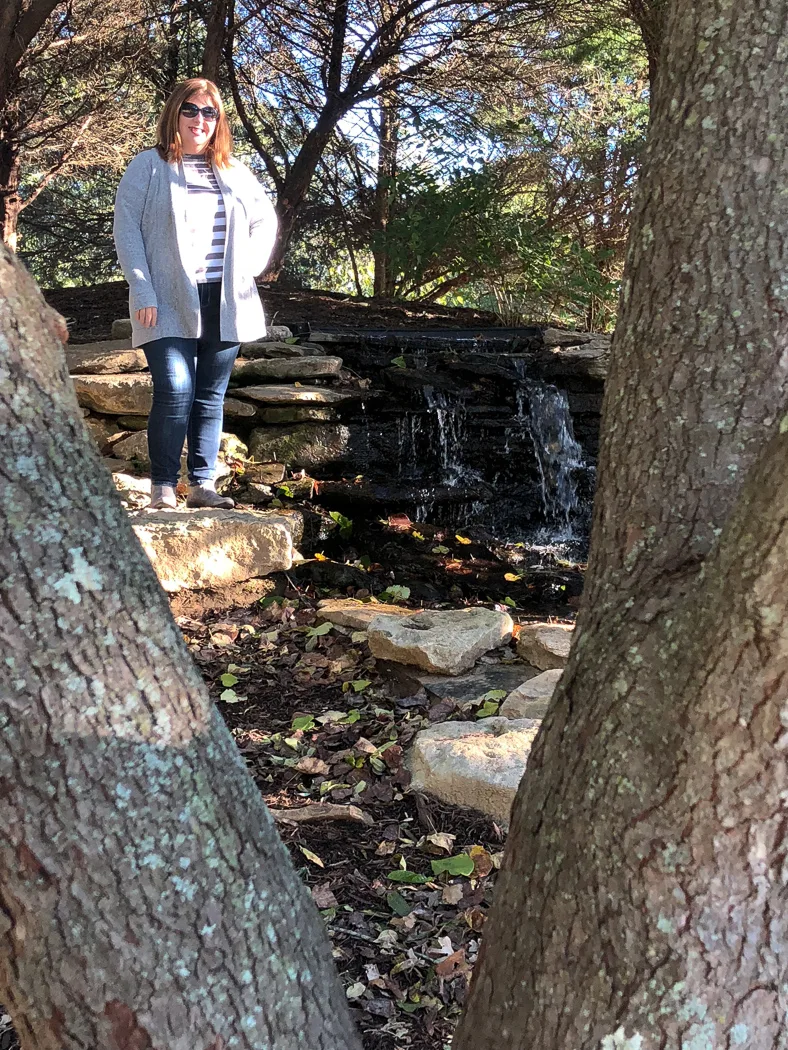 It was so quiet and so serene. The peace I felt while sitting there listening to waterfalls, birds singing, and just the quiet of the city. Michele and I wished that the flowers were in bloom, but being the time of the year it was — everything had already been cut back for the season.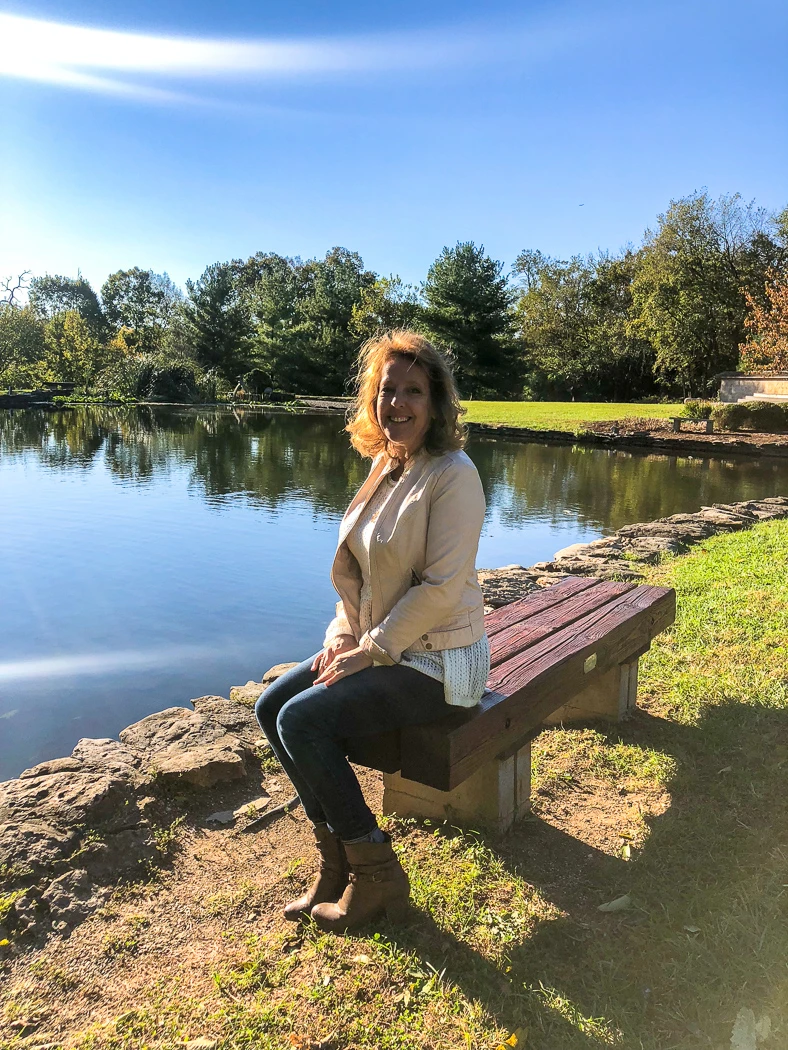 I will definitely be visiting here in the summer.
Downtown Georgetown
If you visit, you need to make sure to see downtown Georgetown. There are so many unique shops and places to eat in the area.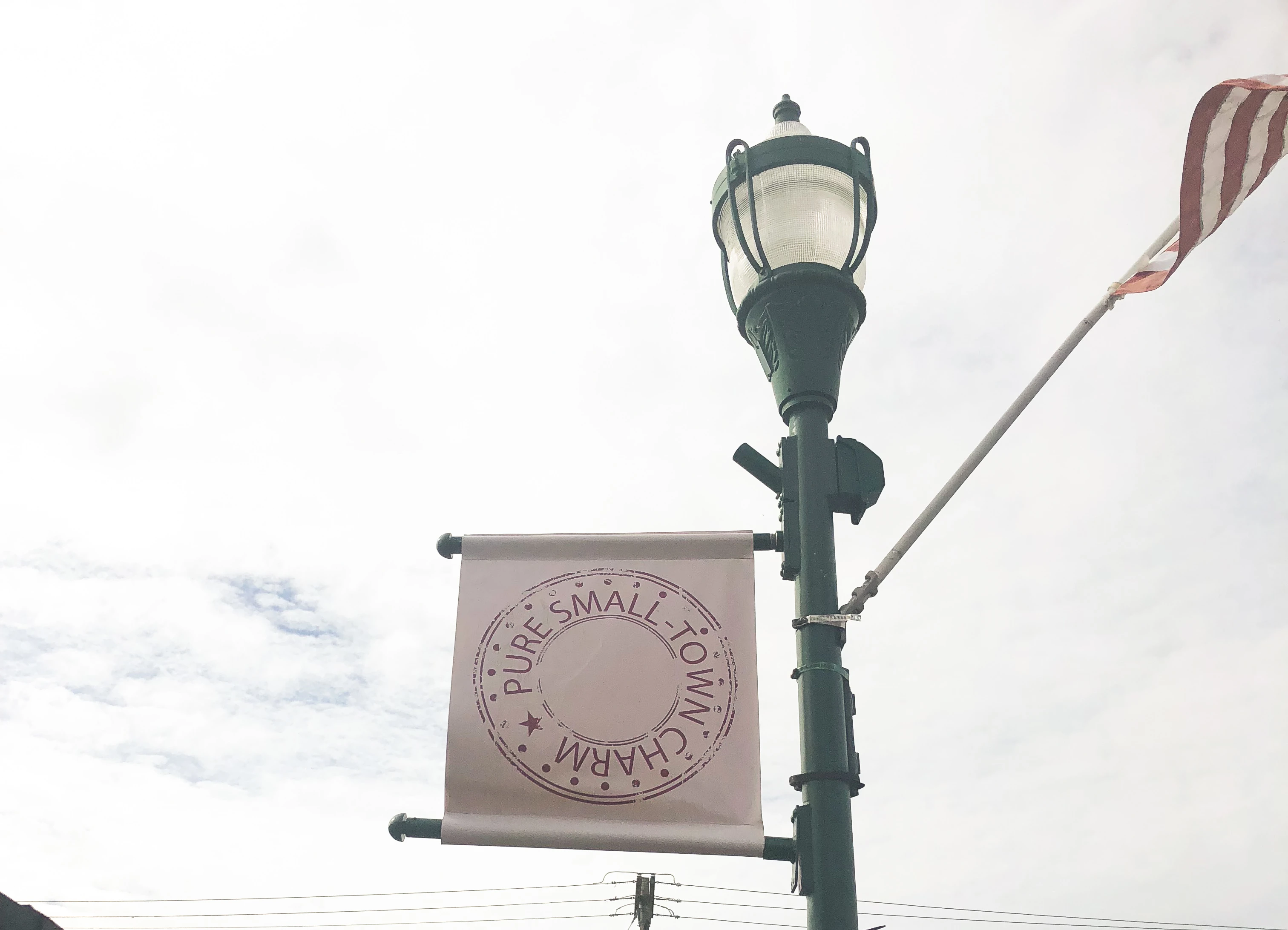 We ate lunch at Galvin's and then took out for an afternoon of shopping. One of my favorite things I noticed is that every single shop we visited had a coffee station set up for free coffee. To this coffee loving girl, that spells hospitality with a capital H!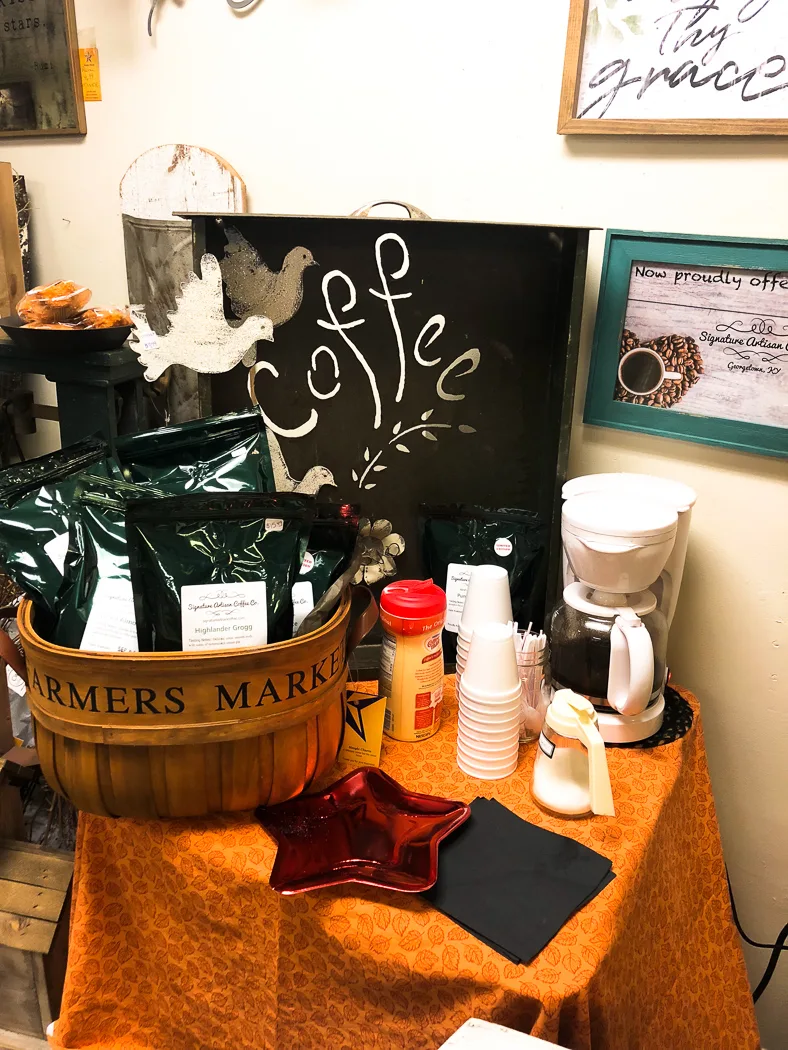 It's easy to spend a couple of hours on this strip because of all the antique shops, boutiques, bookstores, bakeries, and more to visit.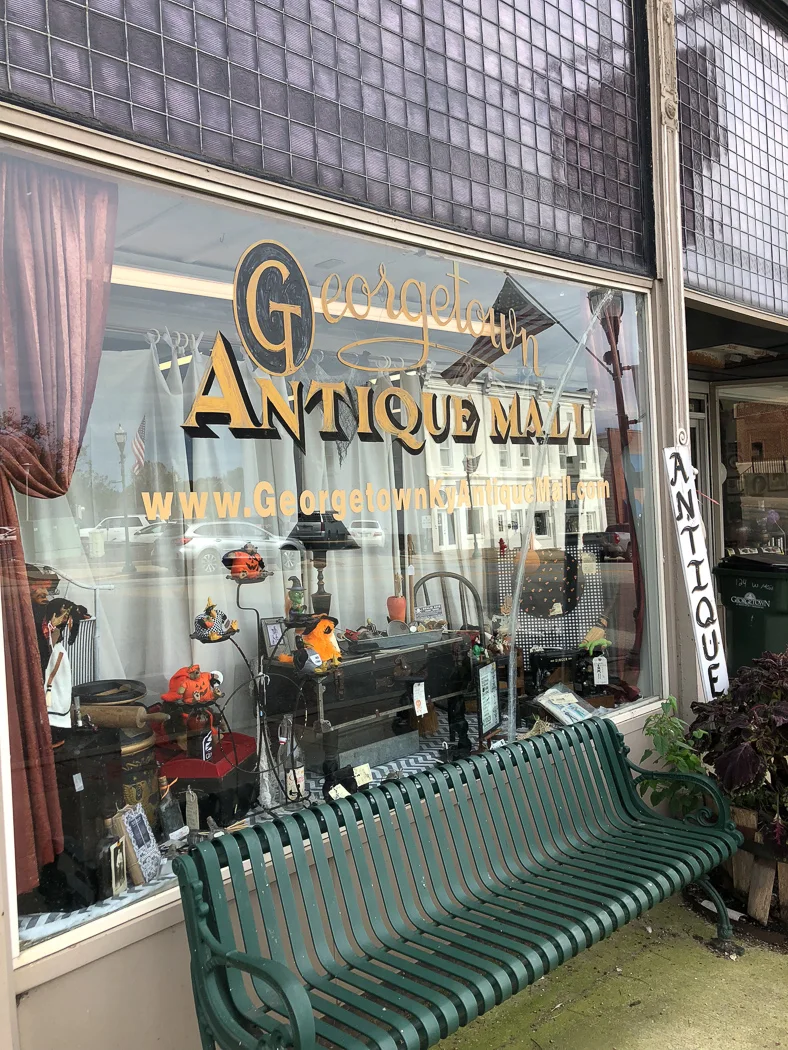 They even have a wine shop that just opened a few months ago and I am happy to report that they sell Purple Toad Wine — straight from my area!
Where to Eat in Georgetown, KY
I was able to try several restaurants while I was there over the weekend — and I will be covering each one in their very own post, but for now, here is the list of where to eat and the prices if you plan on visiting the area.
Galvin's
Galvin's was the first restaurant we ate at when we arrived in town. The atmosphere here is eclectic — with an old saloon feel. Much of the decor is old whiskey barrels. The price range is here about mid range — like what you would find at O'Charley's or Applebees.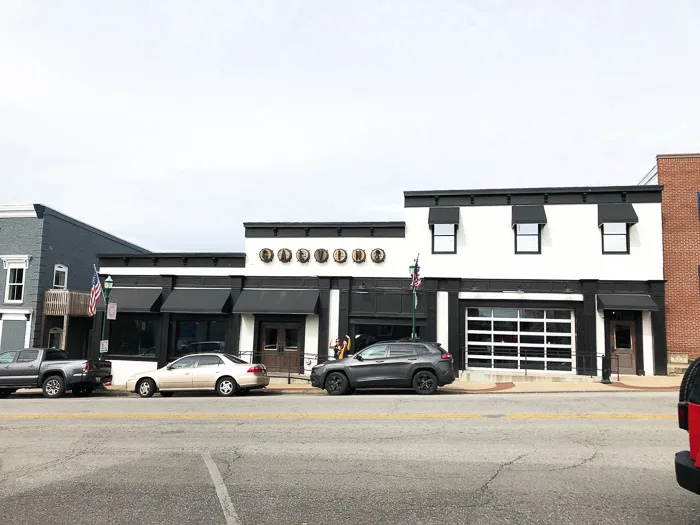 The food is your normal bar and grill type food. I did have something unique here that I had never had before — Jalapeno poppers made in wontons. These were excellent and I plan on recreating these on the blog if I can.
Rodney's On Broadway
For dinner Friday evening we ate at Rodney's and it was AMAZING. Everything we ate had such flavor and the chef was exceptional.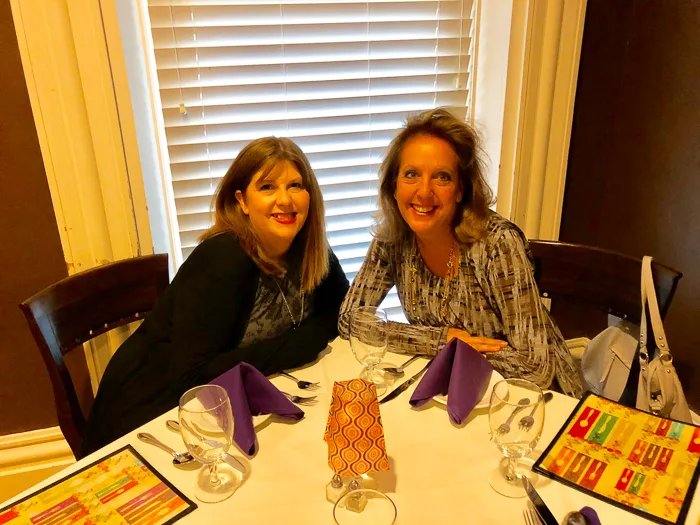 Rodney's is a fine dining establishment set up in an old home to give you that super romantic feel. Be sure if you are planning a visit here that you wear something more than just jeans and a t-shirt. It would be the perfect date night place.
The prices here are more upscale so expect to spend around $80 for a meal for two. We purchased two dinners, two desserts, coffee, and water.
Josie's on Main
I fell in love with Josie's. The atmosphere here is everything I could want and more in a restaurant. The food though? WOAH! It was so good and so fresh.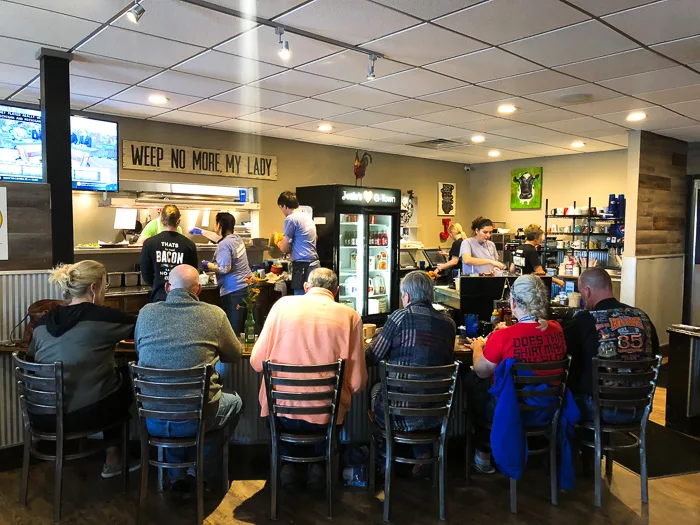 Our waitress told me that they hand spank their beef — which means that every single burger is freshly patted out. Our spicy jalapeno burger was so juicy and so delicious. And don't get me started on those sweet potato fries.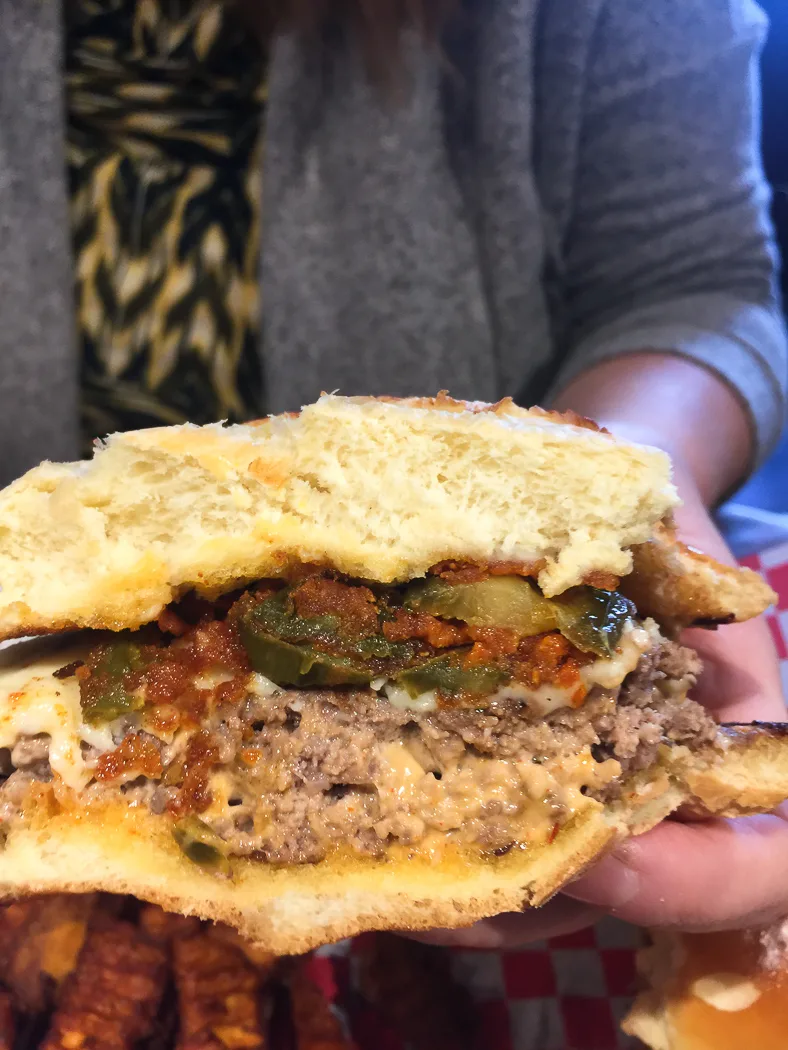 Pricing here was very budget friendly. About what you would expect to pay at any local diner.
Local Feed
Local Feed surprised both Michele and I. This farm to table restaurant sources all of their food straight from local farmers and stores.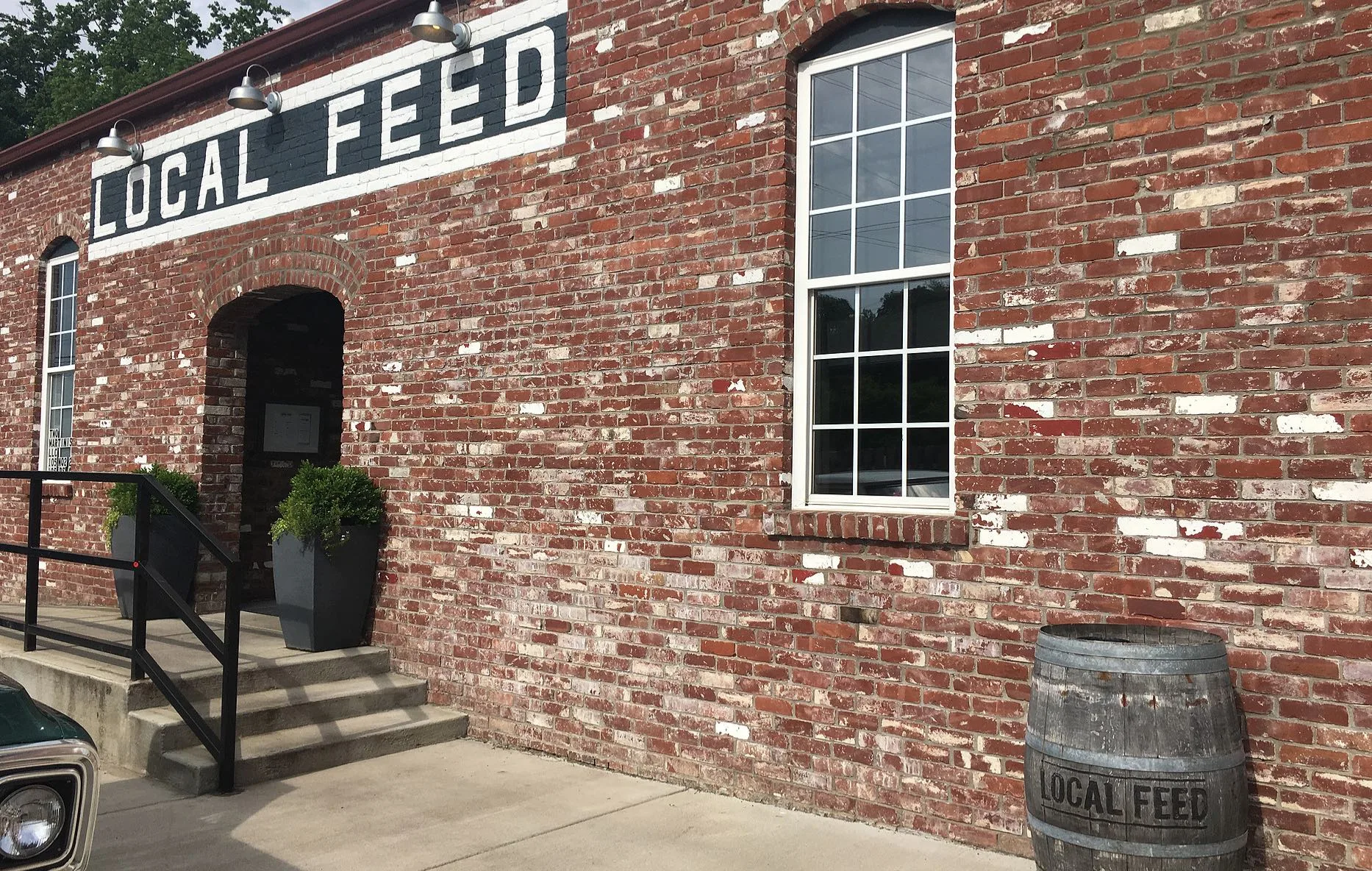 If you visit here, there are two things for sure you need to get — the fried chicken and the mac and cheese. Both had me literally passed out on the floor. It was THAT GOOD.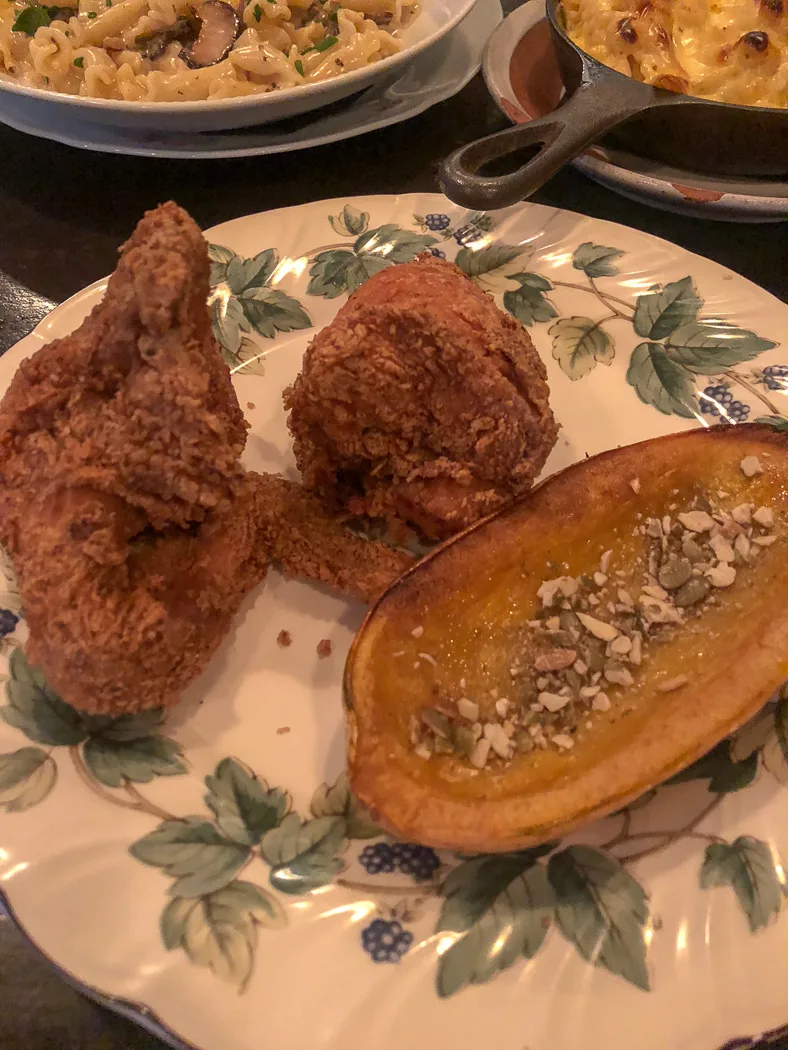 Pricing here is about mid-range — a little pricier than an O'Charley's but less than Rodney's. For two meals with water (we got several sides), we paid $42.
Fava's
Fava's was another diner location. We visited here on Sunday morning before leaving town. We got coffee and chatted with the waitress and bought some delicious local jellies.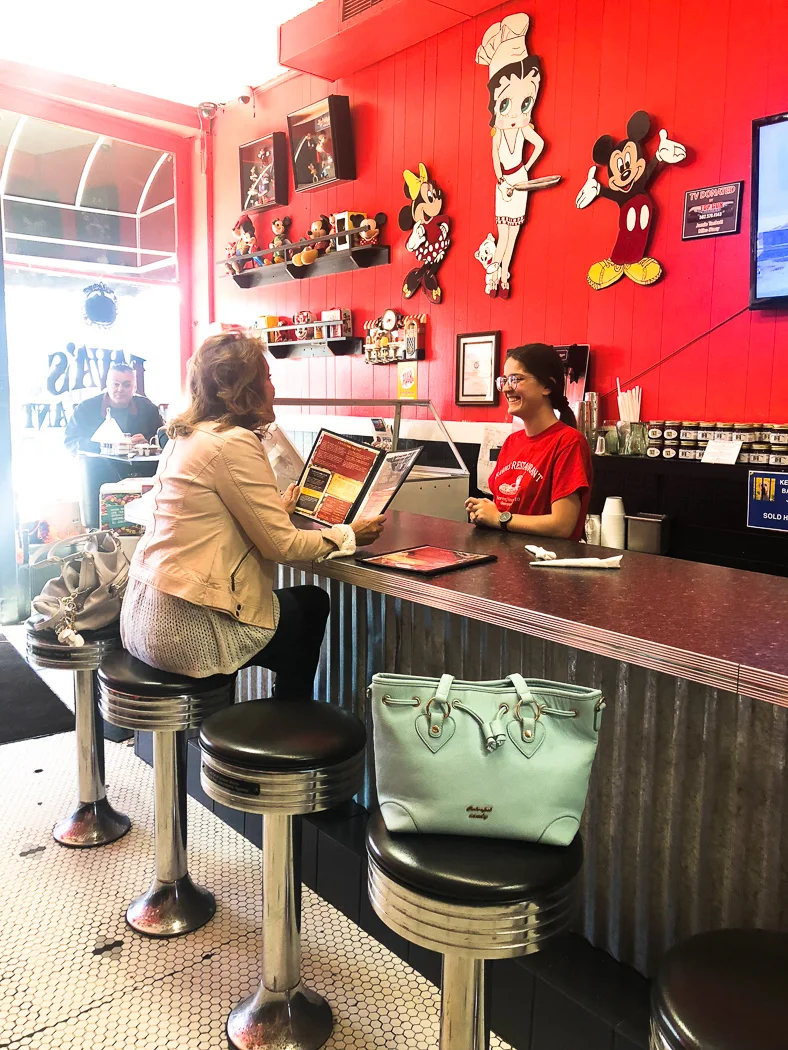 This is pure diner food here, but according to the locals eating there during our visit — it is a fan favorite. We arrived right as the restaurant opened and within minutes, it was standing room only.
Pricing here is diner pricing — very inexpensive and budget-friendly.
What to Do in Georgetown, KY
If you plan on visiting the area, here are a few interesting places to visit. I had so much fun doing these tours!
Toyota Manufacturing
The one tour that surprised me the most was the tour of the Toyota Manufacturing plant. From the moment a car is born until it rolls off the assembly line, you are taken through and shown the ins and outs of the car making process.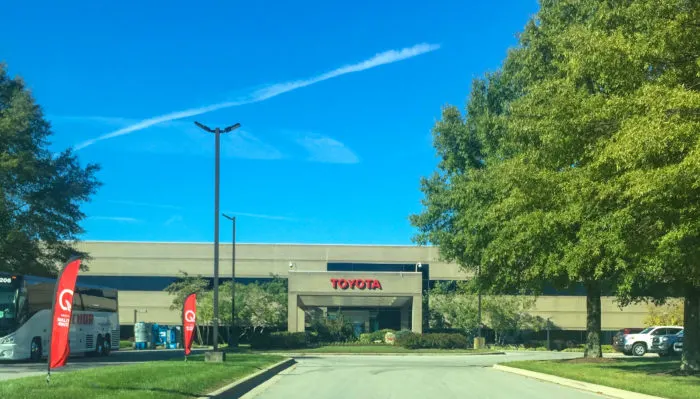 Y'all — I was BLOWN AWAY by this tour. I want to sell my Ford and buy a Toyota car now after seeing how much precision they put into every single piece that goes into each car.
And their love of safety for me sold me 100%. The tour is very interesting and I promise — even if you are not a car person, you will want to see this tour.
Old Friends Thoroughbred Retirement Home
Another favorite tour of mine was seeing what happens to racehorses after they retire. This farm is 100% legit and I love what they are doing for horses that can no longer race anymore.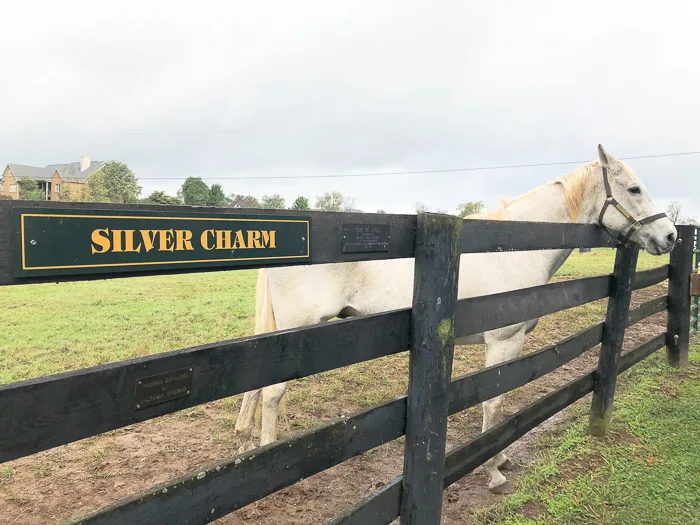 Visiting here completely changed my view of horse racing and I found out why so many people love this sport. Plus — getting to feed and meet some very important and popular horses and love on them made this tour so memorable for me.
Kentucky Horse Park
The Kentucky Horse Park was really neat to see as well. Not only does Kentucky have horse racing, but there are so many other ways horses are used — competition riding, show horses and more.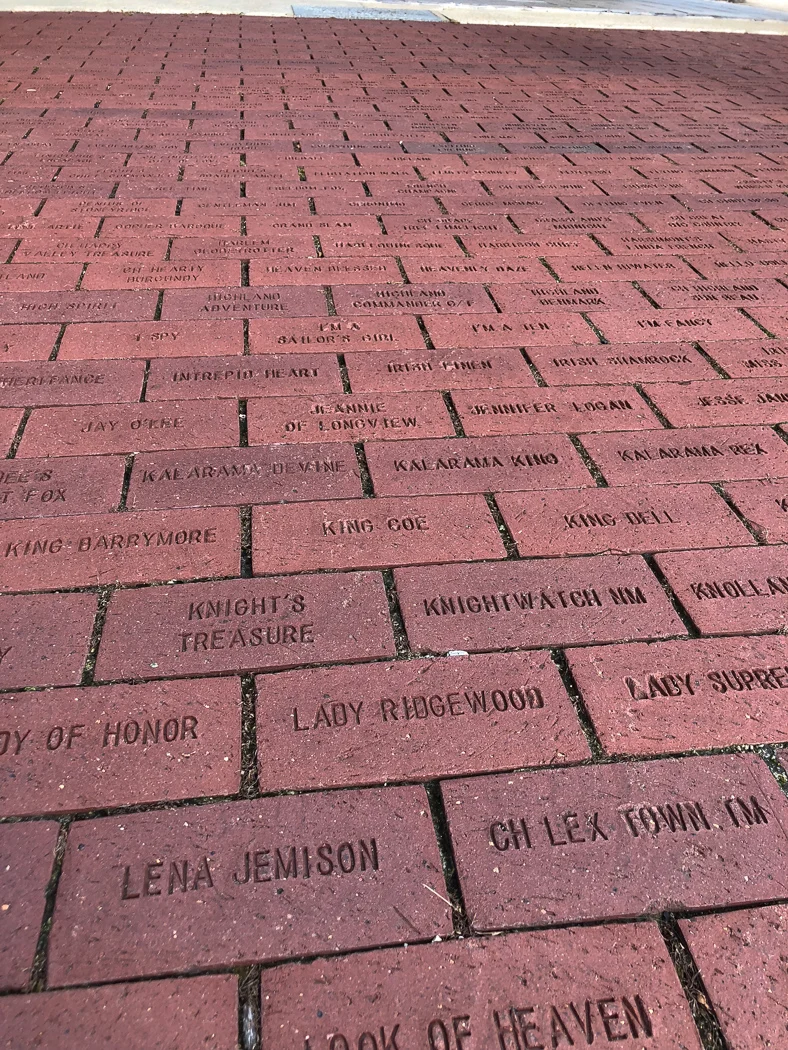 The Kentucky Horse Park goes through all the years of history of the saddlebred horse and shares their stories and rise to fame. Not only that, but while visiting, you might get to actually see a competition going on!
Make Plans to Visit Georgetown, KY
If you are looking for something fun to do over the course of a weekend in Kentucky — visit Georgetown and see all the lush beauty this part of the state has to offer.
Connect With Georgetown, KY
Have you ever visited Georgetown, KY?