Grilled ribs with spicy peach glaze is the perfect way to get your summer grilling on. The peach adds an extra level of flavor to these amazing ribs.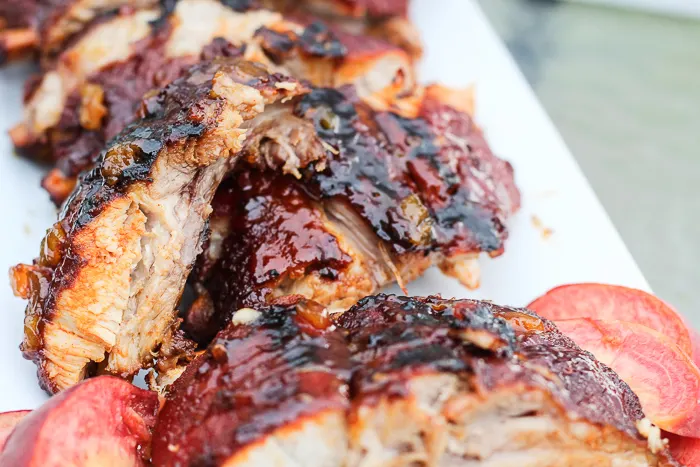 Everyone loves to grill a lot during the summer, but for me, we grill all year round! Today I am sharing with you how I make the most amazing grilled ribs with a spicy peach glaze.
A lot of people choose beef or chicken for grilling, but for me — it's all about the pork. Whether it's pork chops, pork loins, Boston Butts, you name it. If it's pork, I am grilling it on the grill.
How to Make Grilled Ribs with Spicy Peach Glaze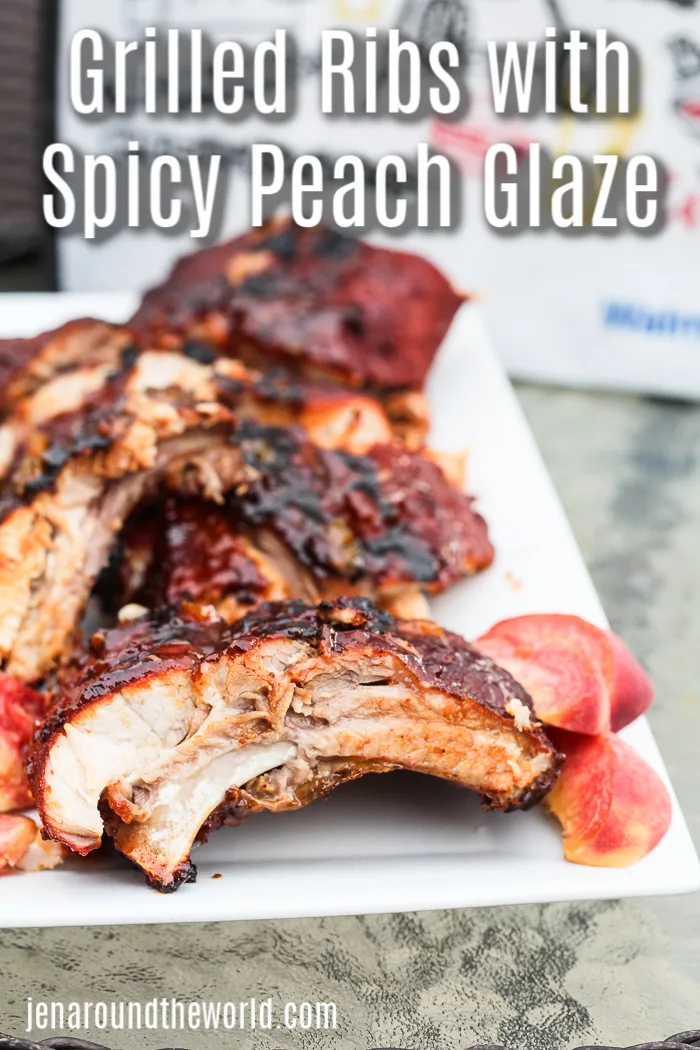 When I think of grilling pork, I head to Walmart to find the best cuts available. Walmart is my go-to for Fresh Pork. I buy Smithfield but you could purchase your preferred brand.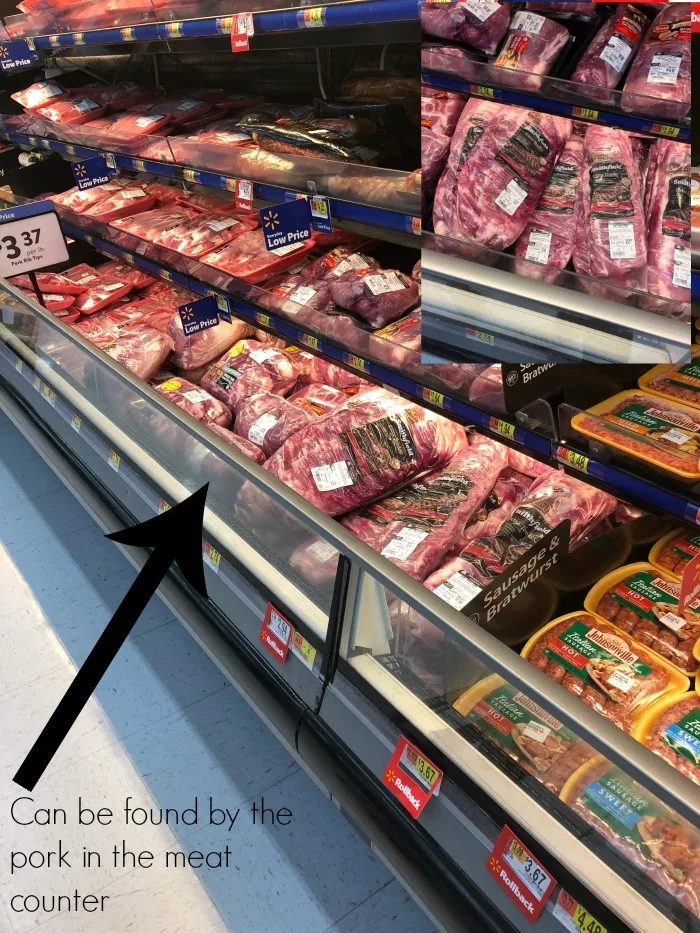 Now, while these ribs are already infused with a delicious flavoring, I love to bump up the flavor just a bit more. For this recipe, all you really need are 4 ingredients — dry rub, pork ribs, peach preserves, and chili with adobo.
Get that dry rub on!
For starters, I take my pork ribs and rub them down with a dry rub and wrap them in aluminum foil. These cook over indirect heat for about 30 minutes. By doing this, it allows the ribs to get super tender and fall off the bone delicious!
Now — making the grilled ribs with spicy peach glaze
While the ribs are over indirect heat, you are going to dice up your chili with adobo. Mince it up really fine. You do not want to grab a big bite of that pepper!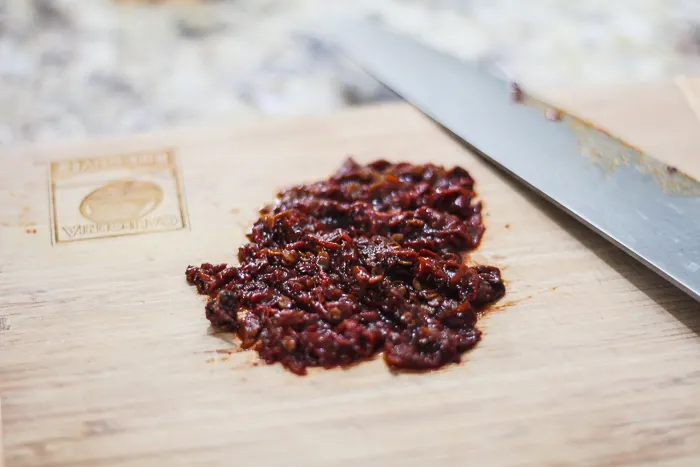 Set that aside. In a bowl, add about 1/4 to 1/2 cup of peach preserves and microwave on high for about 45 seconds. You are heating it enough to make it almost pourable.
The peach preserves are really thick on their own, so you have to get them to the point of being able to be brushed on with a pastry or silicone brush.
Now mix the chilis with the peach preserves and set aside.
Grill the ribs
Once 30 minutes have passed, take the aluminum foil off the ribs and with bone side down, start grilling them over direct heat. At this point, you are going to take the peach glaze and rub over the top of the ribs.
After about 5 minutes, flip over so that the glaze gets all caramelized and crispy. Baste the underside of the ribs with the peach glaze as well.
Let the ribs grill like this for about 10 minutes. Flip once more and baste the ribs again with the remaining sauce. Continue to grill for another 5-6 minutes.
Check the inner temperature of the ribs. Chops, loins, and roasts are best enjoyed when cooked to 145℉ with a 3-minute rest.
These are accurate cooking times for cooking pork.
Medium Rare: 145-150℉
Medium: 150-155℉
Medium Well: 155-160℉
Well: 160℉
Remove from the grill and allow to rest for 5 minutes. Then, using a knife, cut the ribs in sizeable portion for your guests.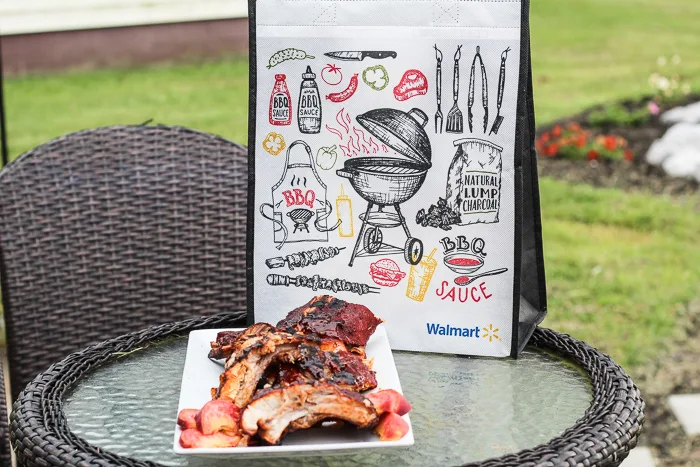 I love how simple and versatile pork is to cook. There are so many ways to create unique recipes using pork and making it super flavorful.
And the best part? Walmart has high quality, Fresh Pork. And if you get marinated fresh pork and fresh pork ribs, you will have great flavor and they are simple and easy for your go-to for summer grilling.
For more pork inspired recipes, check out these posts!
Yield: 1 slab
Grilled Ribs with Spicy Peach Glaze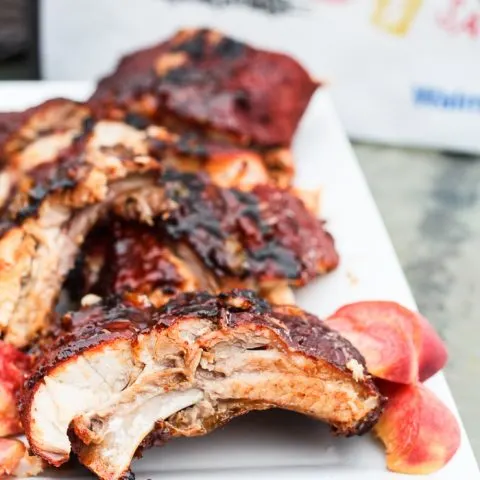 These easy and simple ribs use 4 simple ingredients for the most amazing ribs you will cook all summer long.
Additional Time
15 minutes
Ingredients
1 slab of Smithfield Extra Tender Fresh Pork Back Ribs (or your favorite cut of pork)
1/2 cup of peach preserves
1 can of chili in adobo
pork rub seasoning
Instructions
Remove ribs from package and rub down with dry rub seasoning. Wrap tightly in aluminum foil.
Preheat the grill. Only turn on 1/2 the grill. If you have 4 knobs, turn only two on. Leave the other two off.
Place ribs on the side where the grill is not on. You will be cooking them over indirect heat for 30 minutes.
While the ribs are cooking, let's get the peach glaze ready!
Remove from the can of adobo two chilis and dice up fine. Set aside.
Take the 1/2 cup of peach preserves and heat in the microwave for 45 seconds until it is pliable and able to be brushed on.
Mix the chilis with the peach preserves.
Go to the grill and turn the other two knobs on. Remove the aluminum foil from the ribs.
Grill bone side down and brush the peach glaze on the top. After about 5 minutes, flip the ribs and baste the underside with the peach glaze.
Grill for 5 minutes this way. Flip again and baste the top of the ribs with the remaining peach glaze. Let cook like this for about 8-10 minutes.
Remove from heat and allow to cool for 5 minutes. Cut the ribs into sizeable portions for your guests! Enjoy!
Nutrition Information:
Yield:
8
Serving Size:
1
Amount Per Serving:
Calories:

207
Total Fat:

9g
Saturated Fat:

3g
Trans Fat:

0g
Unsaturated Fat:

5g
Cholesterol:

38mg
Sodium:

354mg
Carbohydrates:

18g
Fiber:

1g
Sugar:

10g
Protein:

12g