Make the best slow cooker beef brisket right in your crockpot. Those set-it-and-forget-it meals are my favorite!
During the hot summer months, I use my slow cooker ALOT! It's too hot to turn on the stove, and I definitely don't want to stand in the heat at the grill. My solution? Cooking my whole meal in the slow cooker. My newest recipe is a delicious slow cooker beef brisket that makes THE BEST bbq beef sandwiches on the planet.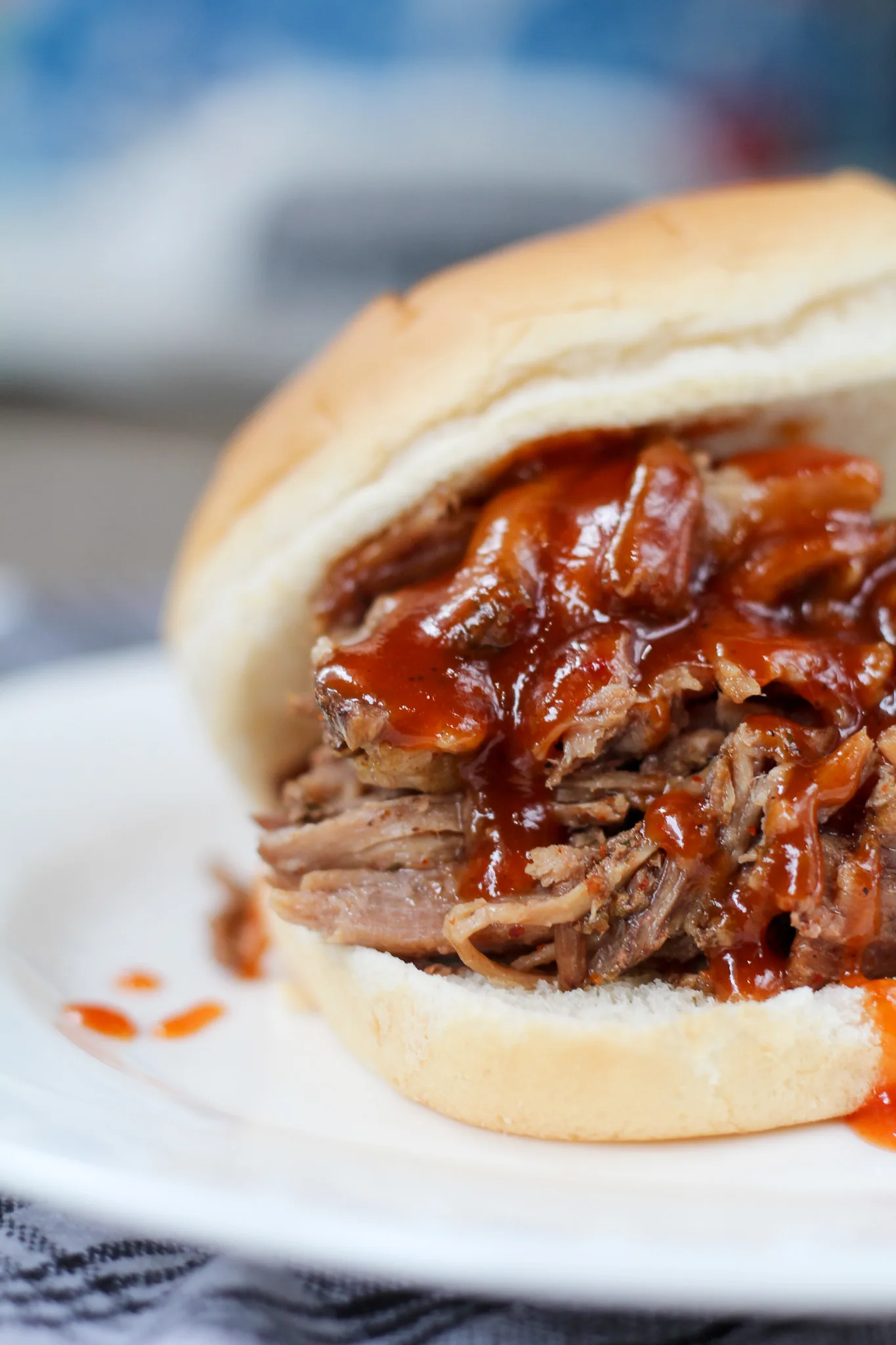 How to Make a Great Slow-Cooker Beef Brisket
Brisket can be a tricky cut of meat to cook. Most of the time, you find it being roasted on a smoker. However, you can make it in the oven or in your slow cooker. Cooking it low and slow helps break down the meat and makes it so tender you can just shred it with a fork.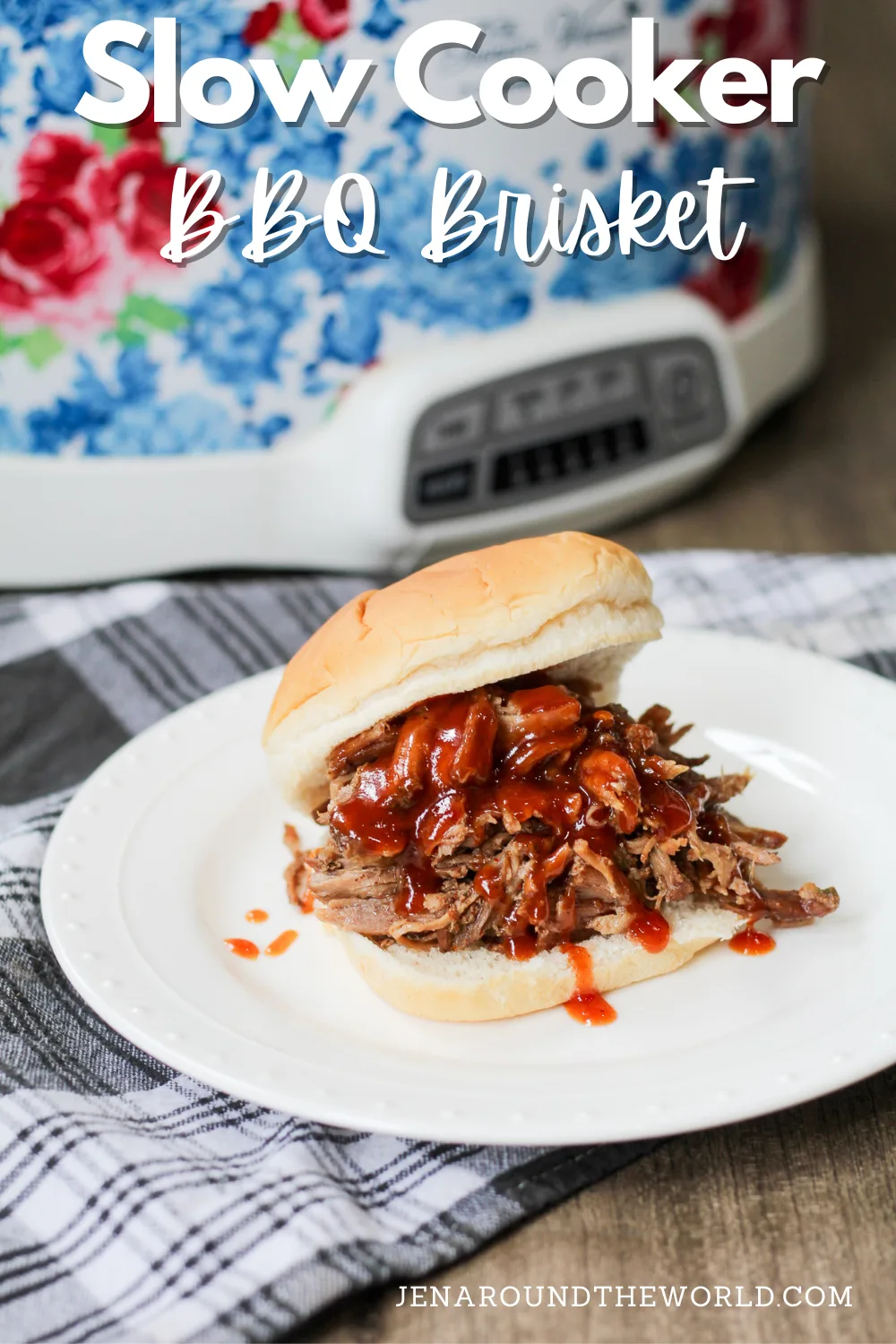 Start with a 3 or 4-pound brisket. It can be frozen straight from the freezer or thawed out. Place in the slow cooker and top with your favorite bbq seasoning. I make mine homemade, but you can use any store-bought kind.
Add about 1/2 cup of water to the bottom of your slow cooker. Sprinkle on generously the bbq seasoning. Place the lid on and slow cook for 8 hours or on high for 6. You should be able to take a fork and shred the meat without any effort.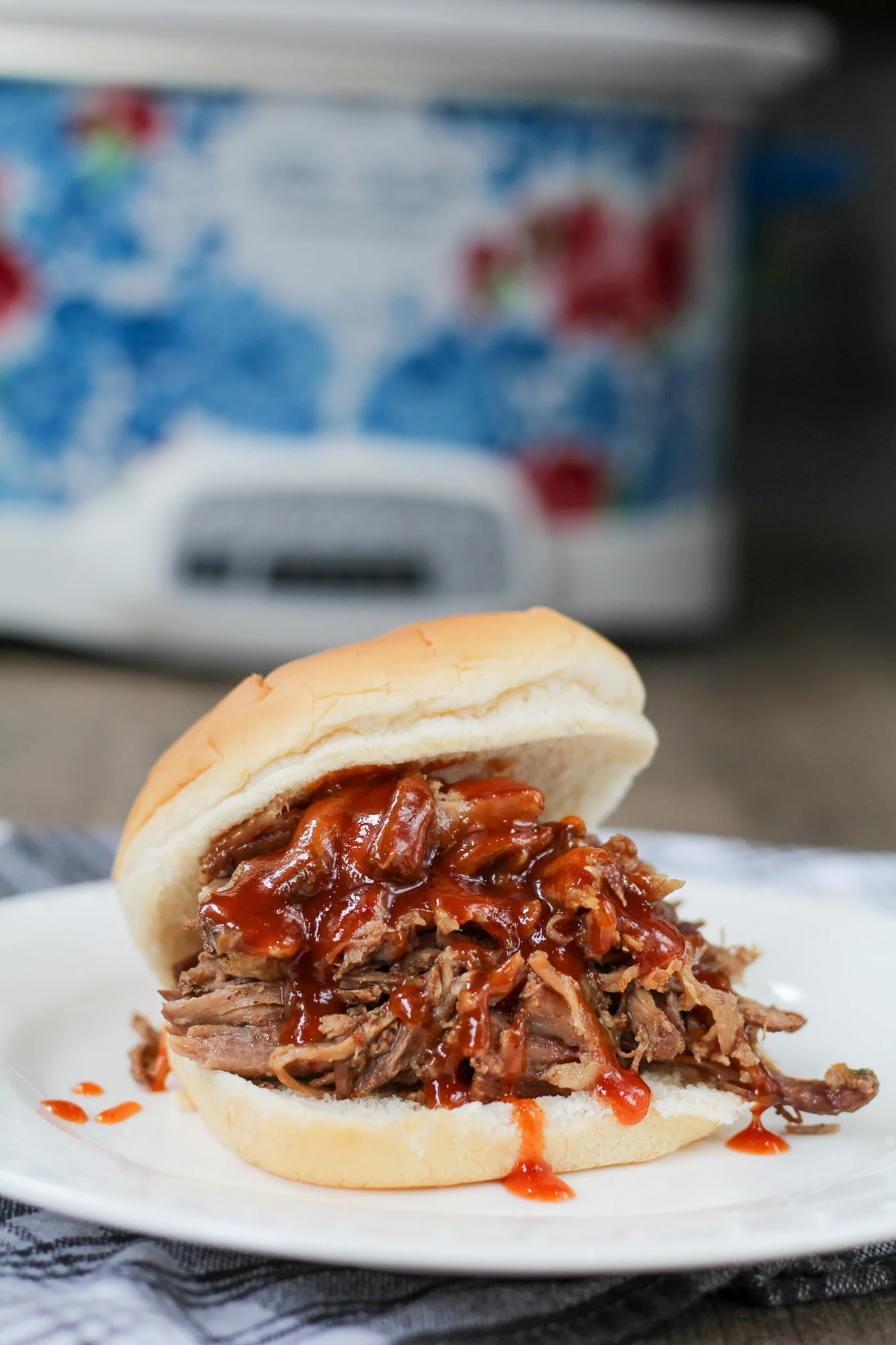 Shred in the slow cooker and mix with the water. The seasoning will have made the water flavored so it will add extra juice and flavor to the meat.
Place the bun on a plate and top with brisket. Add the bbq sauce, and then serve with a side of creamy coleslaw. If you are adventurous, top that sandwich with coleslaw!
Love Slow Cooker Meals? Check out these other recipes
Yield: 10 servings
Best Slow Cooker Beef Brisket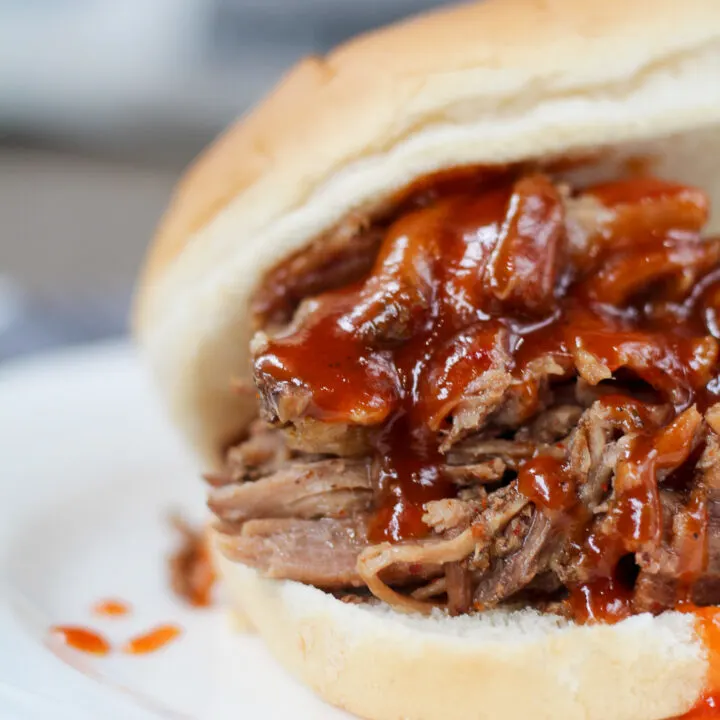 Put your slow cooker to use this summer. Beautiful brisket slow-cooked to perfection makes the best bbq sandwiches.
Total Time
8 hours
5 minutes
Ingredients
3 to 4 pound beef brisket
bbq seasoning
bbq sauce
1/2 water
Instructions
Place 1/2 cup of water in the bottom of the slow cooker.
Add the brisket to the pot.
Sprinkle liberally with the bbq seasoning of your choice.
Place the lid on and cook the brisket on low for 8 hours or on high for 6.
The brisket is done when you can shred it with a fork. Shred the meat and then mix it with the flavored juices in the bottom of the slow cooker.
Top a bun with some of the brisket and then drizzle on your favorite bbq sauce.