This hearty brunch bagel sandwich is perfect for breakfast, brunch, lunch, or dinner. An everything bagel has all the seasoning needed, and then top with your favorite veggies and a fried egg for a perfect hearty brunch sandwich.
Everything bagels are my favorite when it comes to having a bagel sandwich. Since the farmer's markets have been open, I have been finding all kinds of delicious new to me veggies to put on my sandwiches.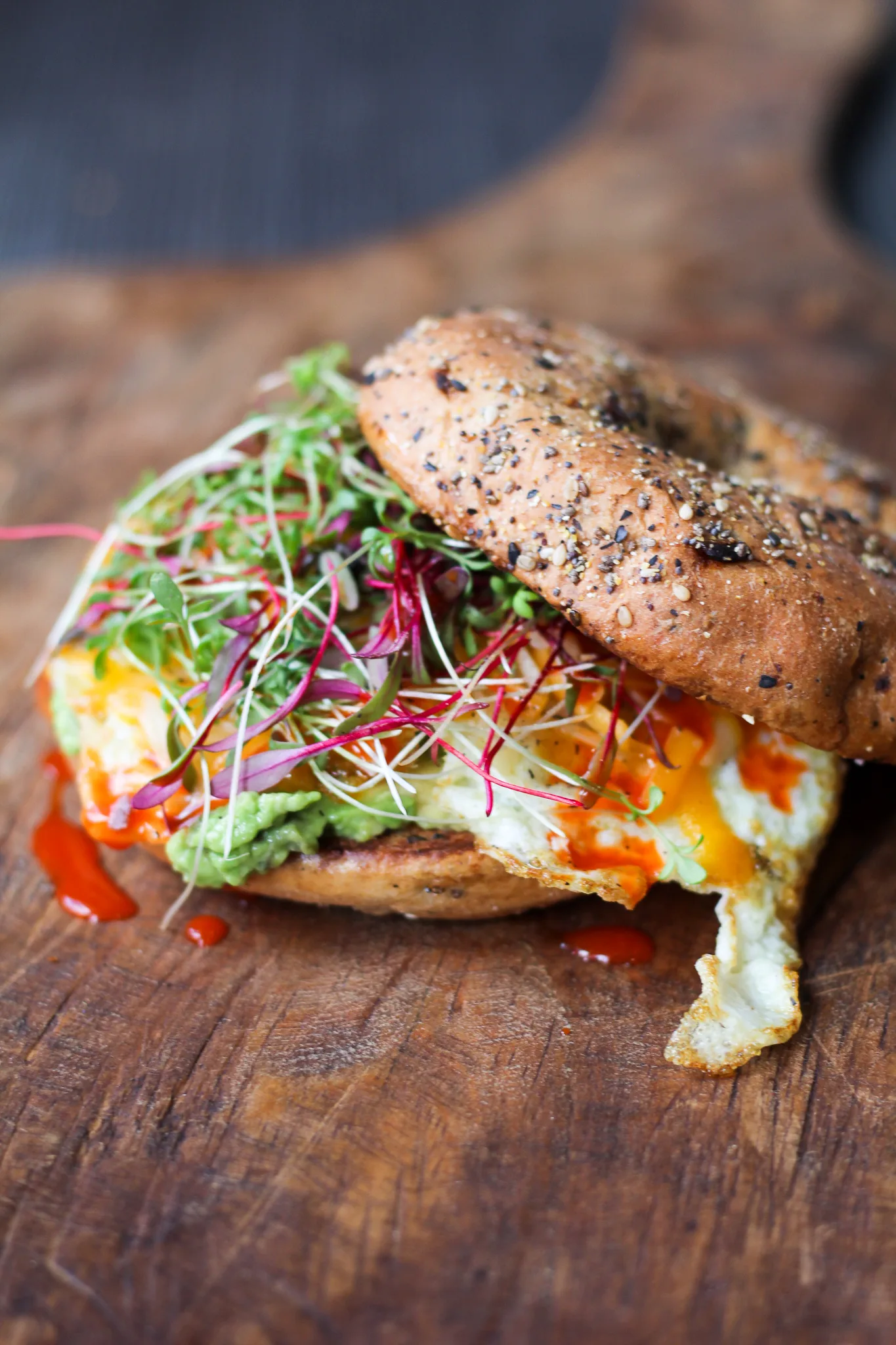 This brunch bagel sandwich is so full of all kinds of goodness. The fried egg makes it hearty and when you add microgreens and smashed avocado to it, it takes it from great to out of this world.
How to Make a Hearty Brunch Bagel Sandwich
This sandwich comes together so easily that you won't need a lot of instruction. After toasting the bagel, just add all your favorite toppings and go from there.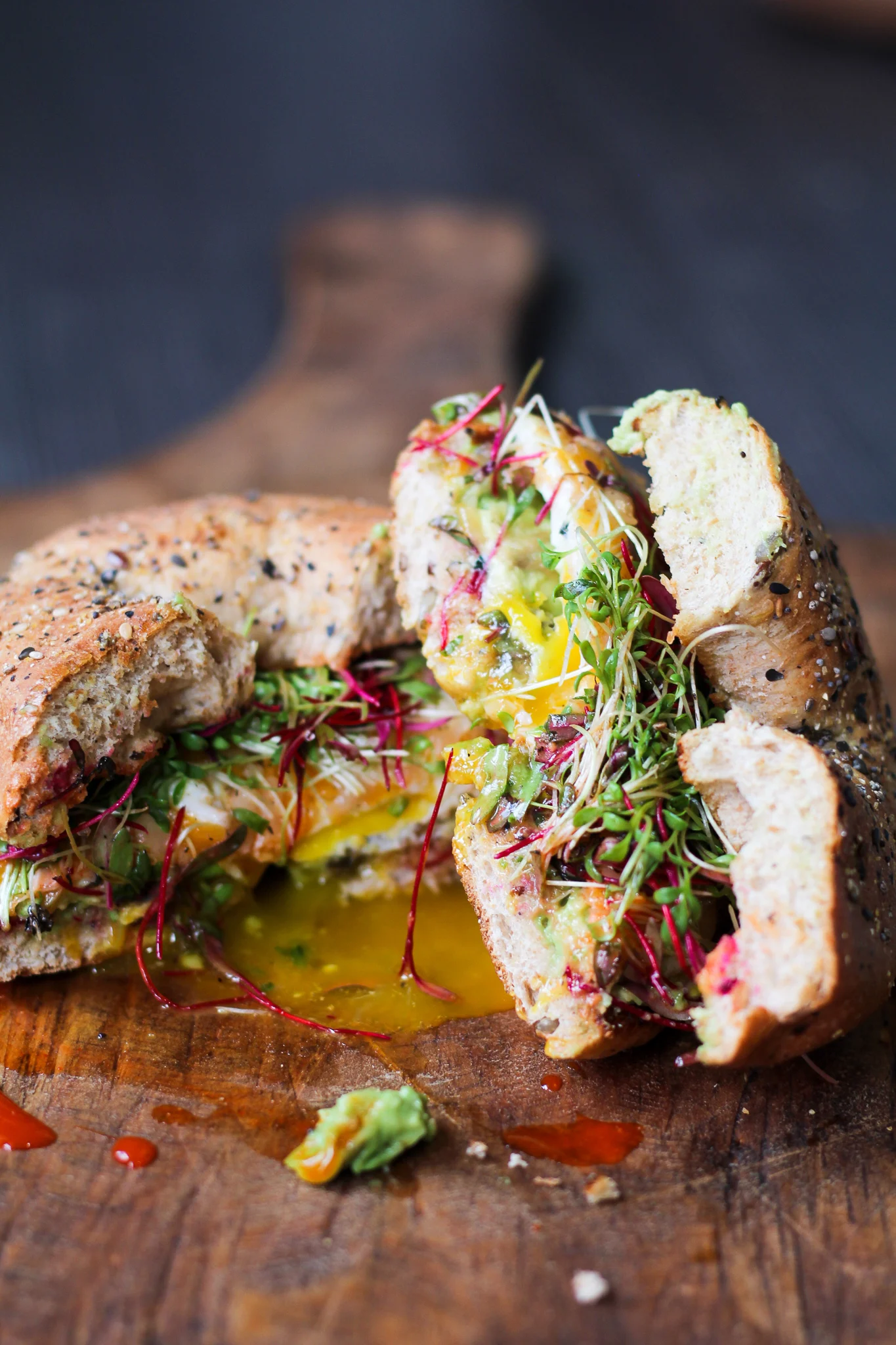 For the fried egg, leave the middle over easy because it really adds another depth of flavor to the sandwich.
Why Add Microgreens?
I have recently fallen in love with adding microgreens to everything I eat — kale salads, sandwiches, and more.
Foods that are high in fiber and vitamin K can be helpful in maintaining healthy blood pressure, and microgreens are high in both of these important elements as well as other vitamins and minerals.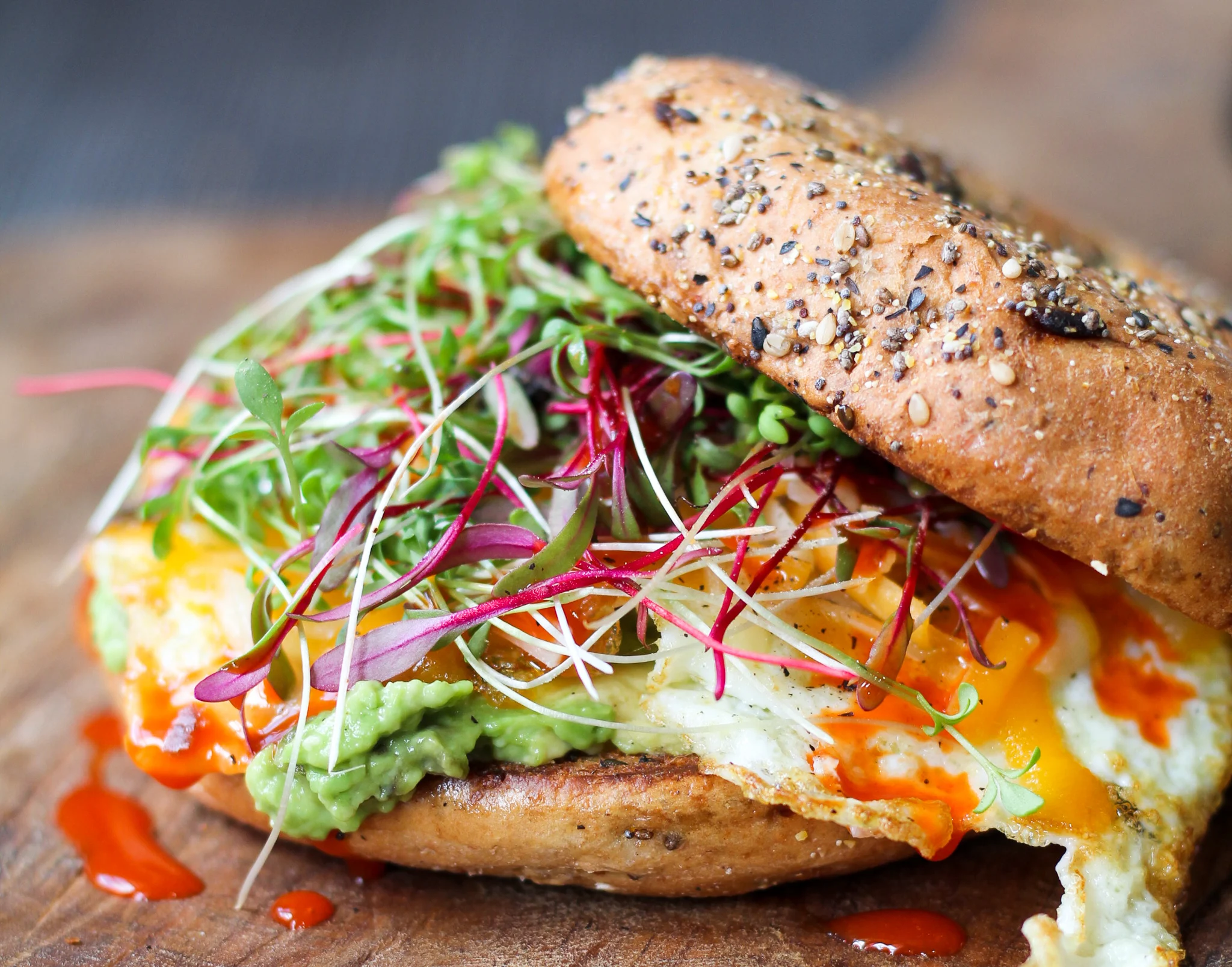 On my most recent trip to the farmer's market, I was able to snag radish microgreens — they have a bit of spice to them. We also got beet microgreens, and then another kind that was spicier than the radish microgreens.
If you cannot find microgreens in your area, they are optional. I just like how they taste on a sandwich.
Wednesday #BrunchWeek Recipes
Beverages
Appetizers and Salads
Breads, Grains, and Cereals
Egg Dishes
Desserts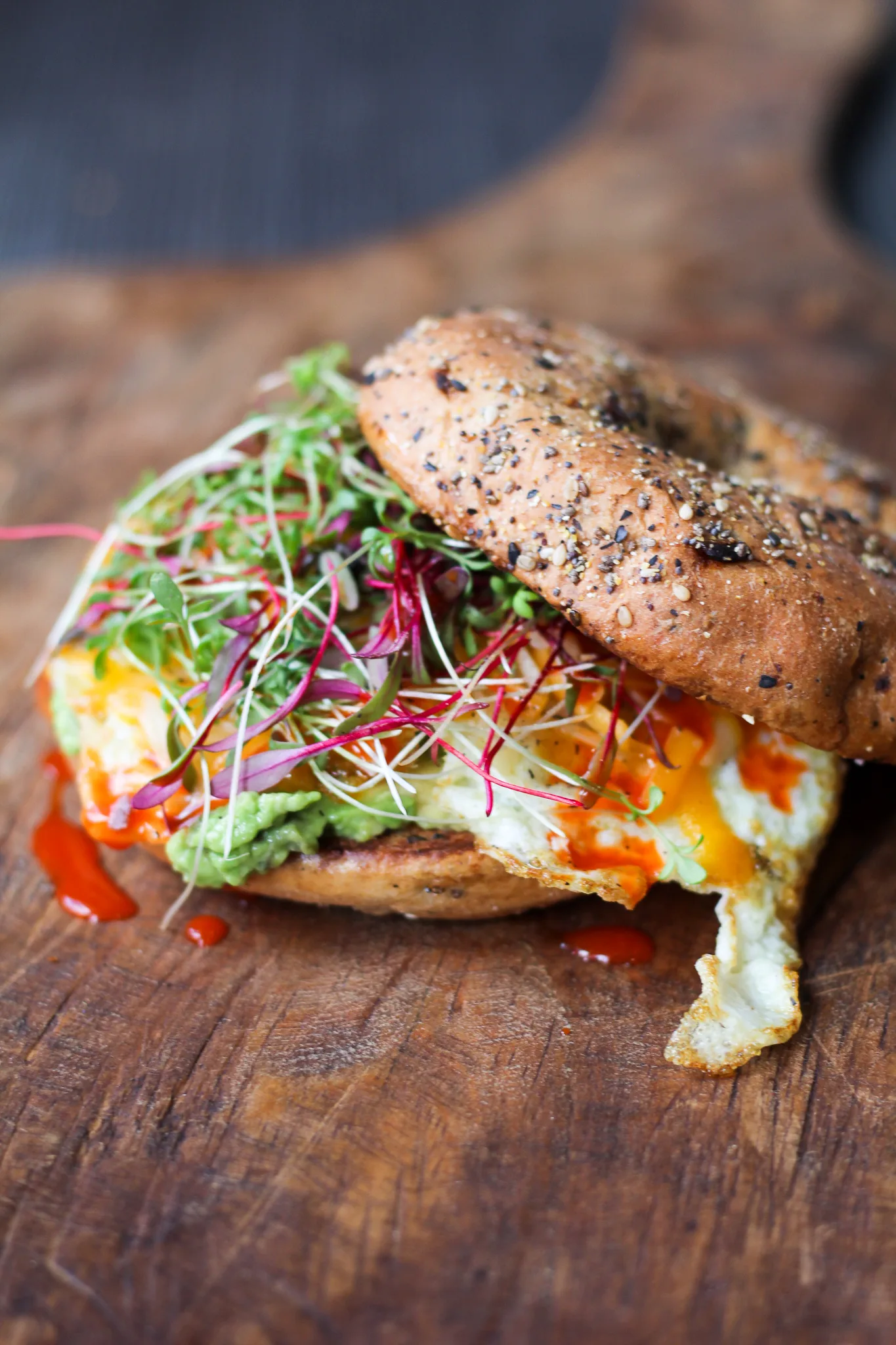 Yield: 1 sandwich
Hearty Brunch Bagel Sandwich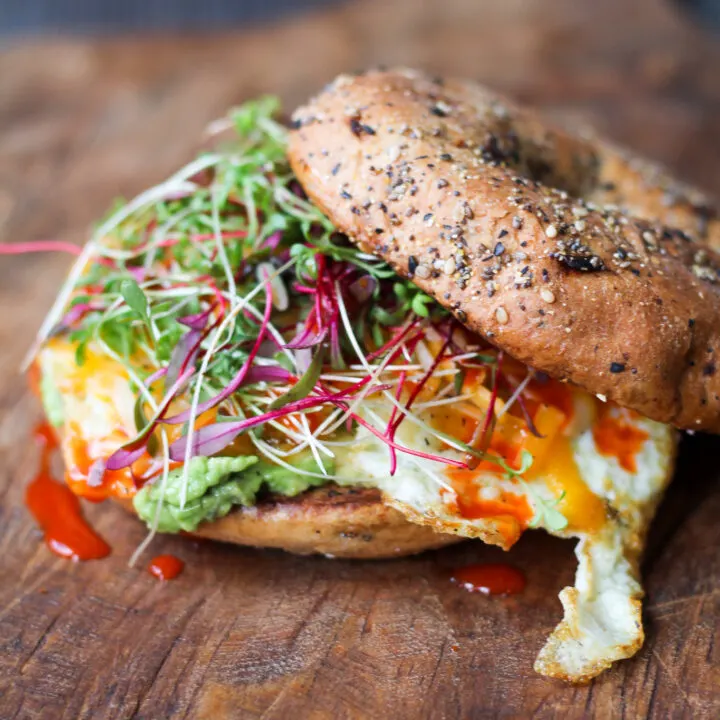 This hearty bagel sandwich is perfect for brunch
Ingredients
1 Everything Bagel
1/2 of an avaocado, smashed
1 egg
1/4 cup of microgreens
3 tablespoons of cheddar cheese
Hot sauce, salt, and pepper
Instructions
Toast the bagel in the toaster.
While the bagel is toasting, mash the avocado and set it aside.
Fry the egg in a skillet -- depending on how runny you want the yolk. We like ours over easy.
Assemble the bagel by adding the smashed avocado to the bottom. Top with the fried egg.
Sprinkle on cheddar cheese.
Add microgreens on top.
Drizzle with hot sauce and sprinkle with salt and pepper. Enjoy!
Nutrition Information:
Yield:
1
Serving Size:
1
Amount Per Serving:
Calories:

445
Total Fat:

14g
Saturated Fat:

6g
Trans Fat:

0g
Unsaturated Fat:

6g
Cholesterol:

209mg
Sodium:

963mg
Carbohydrates:

57g
Fiber:

2g
Sugar:

10g
Protein:

23g