Taking your dog with you on vacation? Here are some pet-friendly things to do in Panama City Beach, Florida.
In April, we took Milo with us on his second beach vacation. We went to Panama City Beach, Florida. It was a crazy week, considering that our beach house was almost broken into.
However, we did our best to enjoy the week and found a few things to enjoy while we could. One of those things were finding all the cool pet-friendly things to do.
No matter what city I am visiting, I always try to do my best to get together places you can shop with your pet, as well as places to eat and parks you can visit with your fur baby.
Here is what we found in Panama City Beach, Florida!
Pet-Friendly Things to Do in Panama City Beach, Florida
Beaches
For the most part, all the beaches in Florida are not pet-friendly. However, they do have Dog Beach at Pier Park that your dog will LOVE!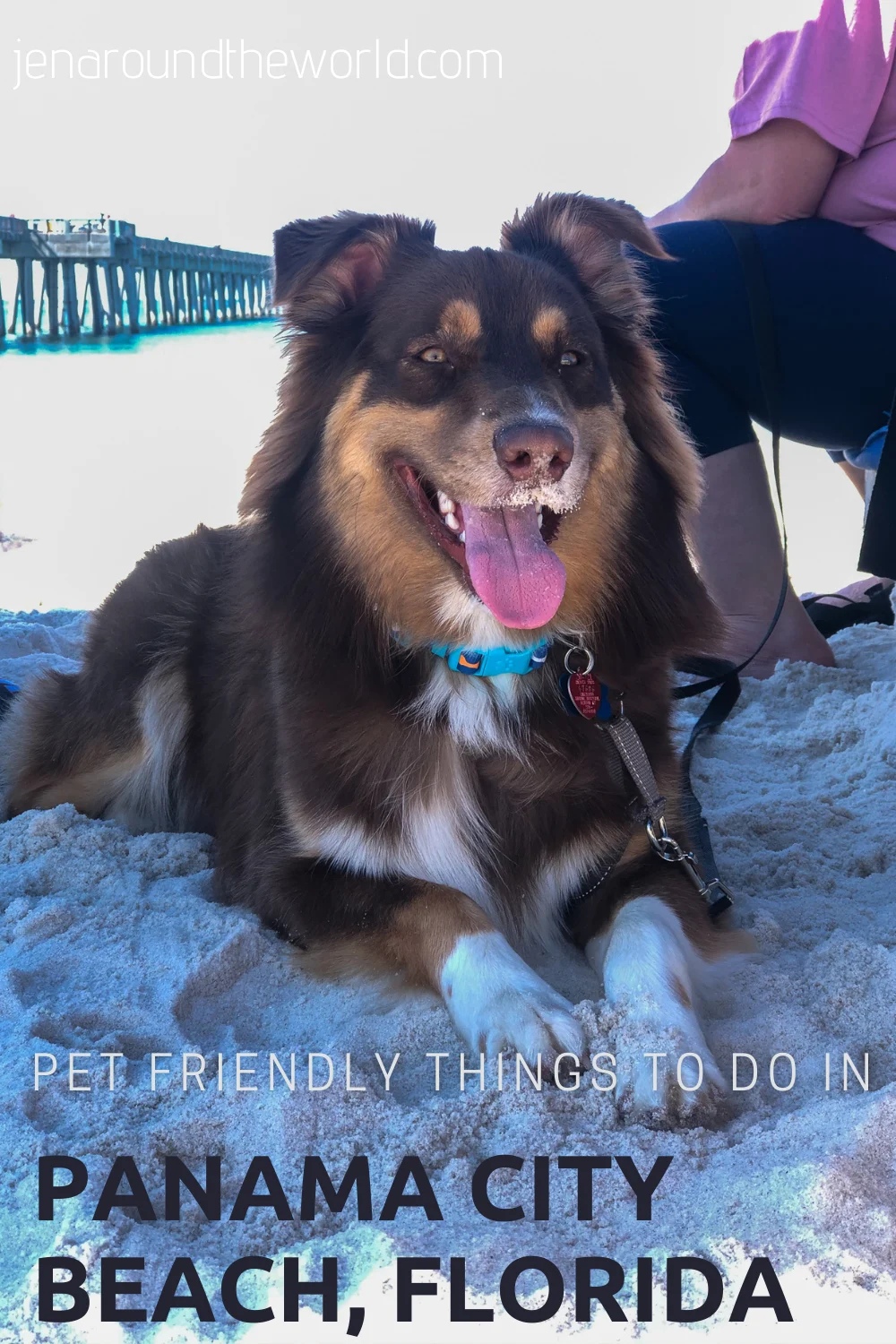 Your dog will have to stay on their leash at all times here, but there are many dogs that I noticed were not on the leash.
It was fun watching all the dogs play and romp in the water and waves.
You can bring your own beach stuff, or if you want to do like we did, we just paid to rent 4 chairs for an hour so that we could chill out while Milo played in the sand with his new buddies.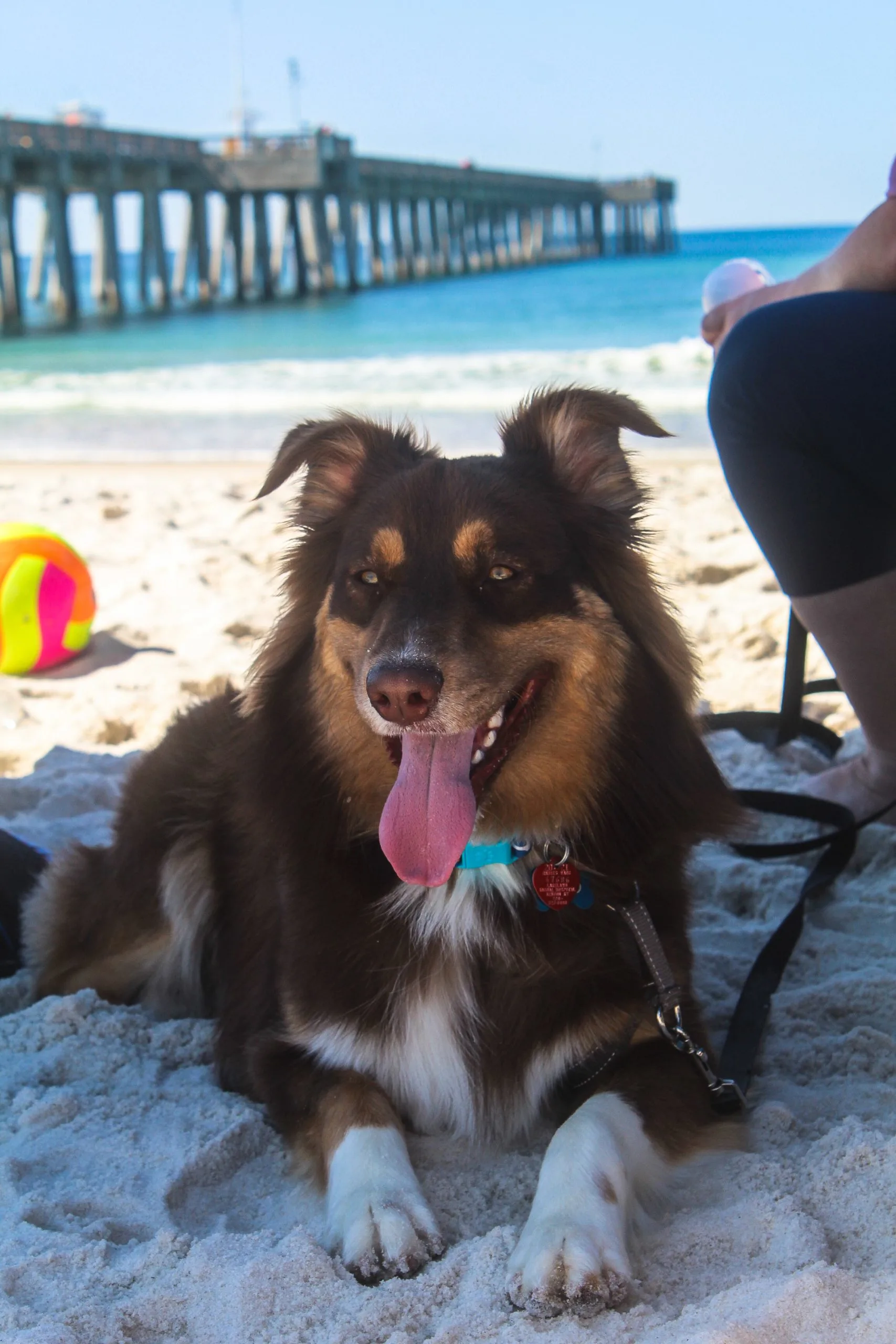 Dog Park
I am a little apprehensive about dog parks because the two times we have been, dogs have tried to be mean to Milo. However, here at the Dog Park at Frank Brown Park, Milo made friends and ran like CRAZY with his new buddies.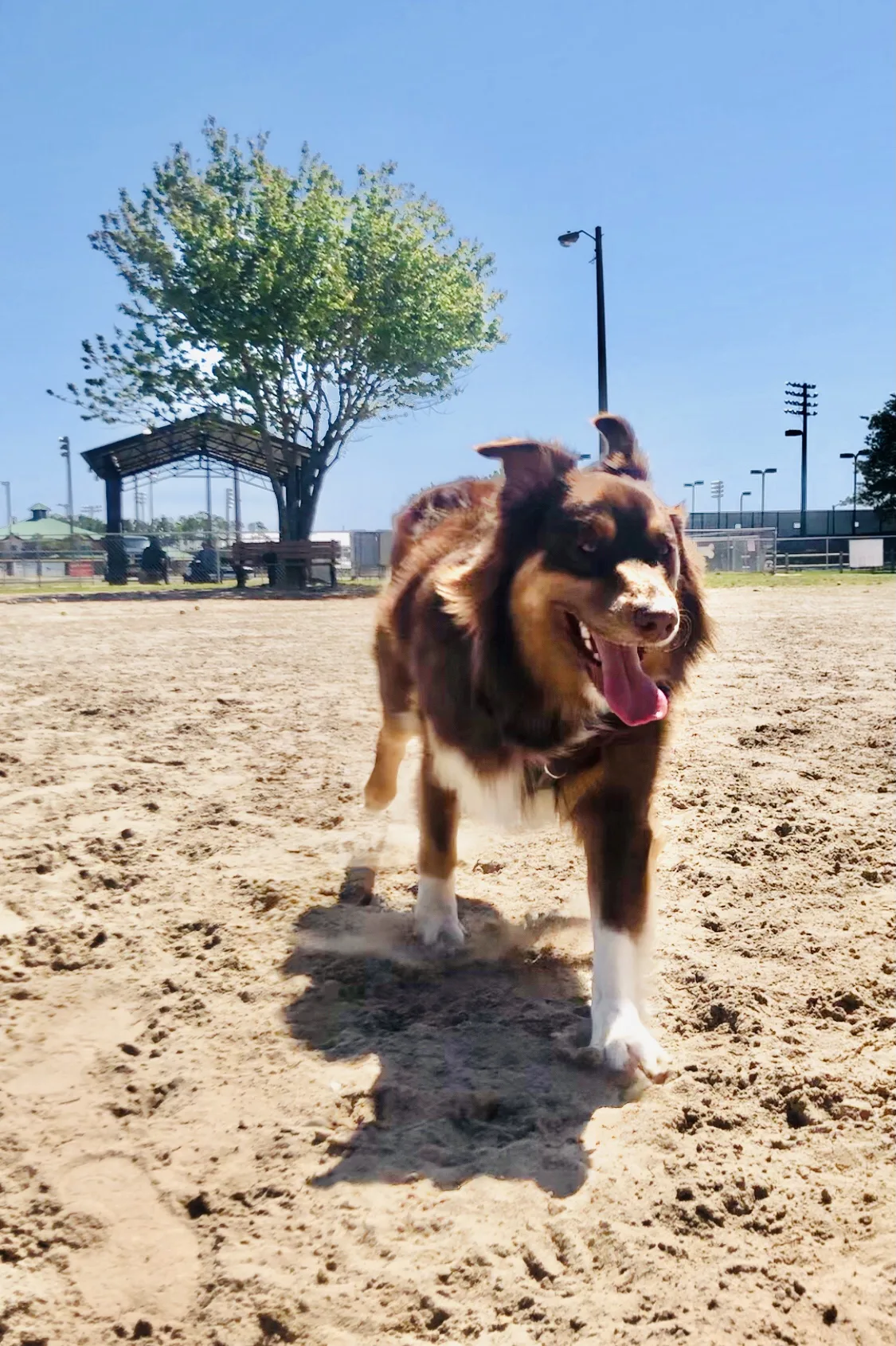 Panama City Beach has four dog parks which include the Dog Park at Aaron Bessant Park, the Everitt Avenue Dog Park, the Dog Park at Frank Brown Park, and the Zollie Young Dog Park.
If your dog is like Milo and needs to get out some energy, these are great places to do that.
Shopping
Here where I live, I can take Milo pretty much anywhere. However in Panama City Beach, I found that there were not a lot of stores that allowed dogs.
I did find one souvenir shop that allows pets and I was ecstatic to take Milo shopping at Moby Dicks Island Gift Shop.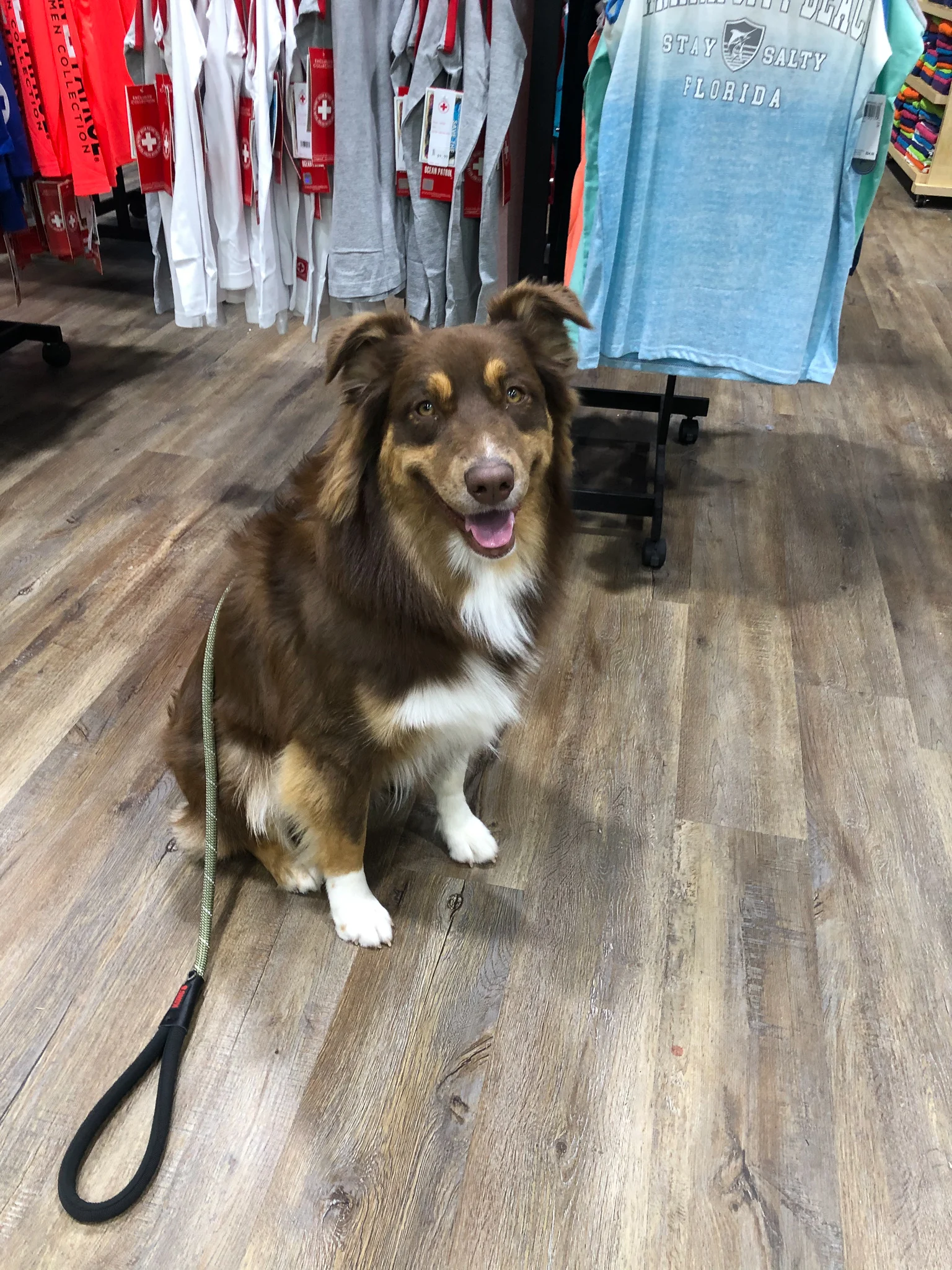 If you have someone with you that can watch the dog while shopping at Pier Park, your pup can come with you. They just cannot go inside the stores.
Since it was super hot outside, we did not want to put Milo through that, so we skipped Pier Park shopping.
Places to Eat
I found that most places that had outdoor seating were pretty much pet-friendly. We only ate out a couple of times while in Panama City Beach. We weren't too keen on leaving the beach house after what happened.
However, we did happen to go out to Another Broken Egg. The Food was FABULOUS, but the love they showed Milo was above and beyond, which is why they are making the list first!
Here are a few other area restaurants that are pet-friendly as well —
Taziki's Mediterranean Cafe at Pier Park
Salty Sue's on Panama City Beach Parkway
Patches Pub, which is just a short walk from the beach on Thomas Drive
Of course, if you are up for a date night and have someone to watch your fur baby, make reservations at The Firefly Restaurant. It will not disappoint!
As you can see, there are a few things here that you CAN do with your pet. For a complete list of accommodations and more for you and your pet, visit this Panama City Beach page.
Check out these other pet-friendly cities as well!
So there you have it. That is what we got to do with Milo while in Panama City Beach, Florida.