This post has been sponsored by Hotels.com. All opinions are 100% my own.
Visiting Nashville, TN? Check out all these pet-friendly activities that you can do with your pet in this bustling city. Don't miss my favorite pet-friendly hotel as well!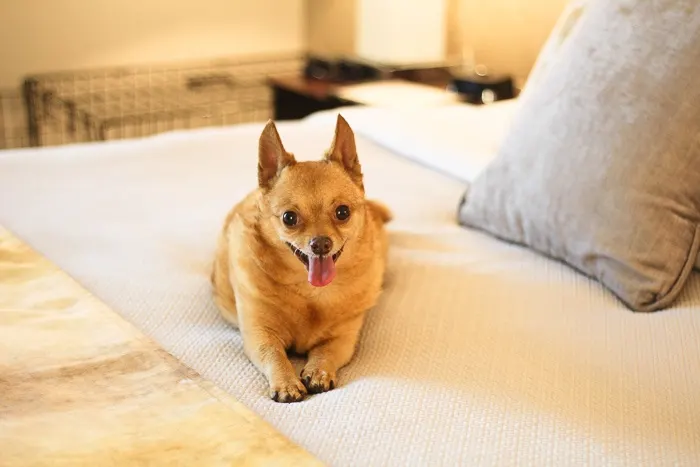 If you are visiting Nashville, TN anytime soon with your sweet fur baby, I found a TON of fun activities you can do with your pet while visiting. Tucker travels with me pretty much anytime we go on a vacation so I am always on the lookout for fun things that he can do as well.
Anytime I visit a city, whether Tucker goes with me or not, I love making sure I scope out all the pet-friendly activities so that you, my readers, have the low down on where you can travel with your pet!.
PET-FRIENDLY THINGS TO DO IN NASHVILLE, TN
PET-FRIENDLY HOTELS
There are so many pet-friendly hotels in Nashville. Several of the upscale hotels have specialty pet programs that do nothing but pamper your sweet pooch! designed to pamper your pet. From amazing comfy pet beds and hospitality massages, your sweet fur baby will feel like they are living their best life.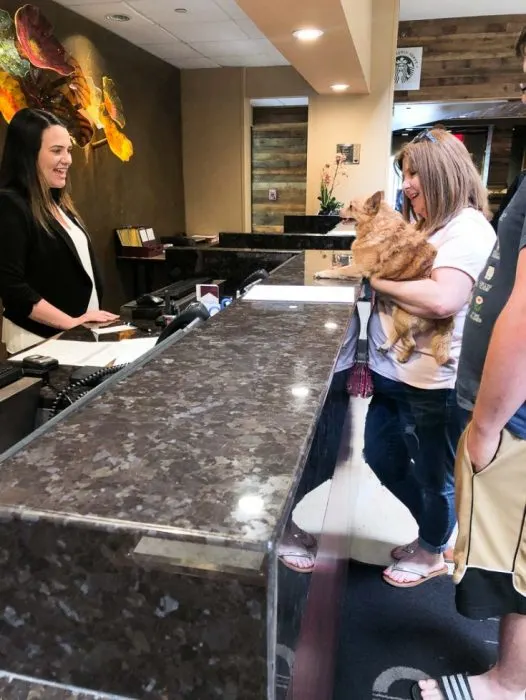 Hutton Hotel near Music Row is a boutique hotel offering a precious pup accommodation package complete with bandana, food bowls and more. They even offer an in-room Furry Friend Menu featuring organic snacks.
If you aren't ready for a splurge, there are other great dog-friendly options such as the Embassy Suites near the airport or Residence Inn near Vanderbilt University.
WHERE TO EAT
Nashville has SO MANY pet-friendly restaurants. Basically, if a restaurant has a patio, they will let your dog come and eat there with you.
It's not uncommon to visit and see a poochie sitting in a seat on a patio enjoying some good treats.
Here are a few of our favorite places to eat!
Double Dogs
4017 Charlotte Ave., Nashville, TN 37209 • (629) 777-8500
1807 21st Ave. S., Nashville, TN 37212 • (615) 292-8110
The laid-back restaurant, Double Dogs gets its name and dog theme from two adorable labs, Bo and Chancey. The menu has a wide variety from pizza, hot dogs, burgers, wings, salads and much more. Be sure to order Bo's dog bowl nachos which actually comes in a dog bowl!
Fido
1812 21st Ave S Nashville, TN 37212 • (615) 777-3436
If the name alone didn't give you a clue, Fido is a place devoted to man's best friend. The former pet shop turned cafe serves fabulous coffee and boasts delicious breakfast, lunch and dinner menus. And a part of their proceeds goes to dogs in need!
Baja Burrito
722 Thompson Lane Nashville, TN 37204 • (615) 383-2252
The colorful eatery on Thompson Lane serves up super fresh Mexican fare featuring tacos, salads and a burrito bar with homemade toppings and salsas. Baja Burrito's outdoor patio is a festive place to perch with your furry friend and a generous serving of chip and dip.
WHERE TO SHOP
Whenever we go to visit a new city, I love to take Tucker shopping with us. He does so well and loves getting to check out all the new places.
In Nashville, there are a ton of stores and boutiques that will welcome your dog with open arms to shop with you.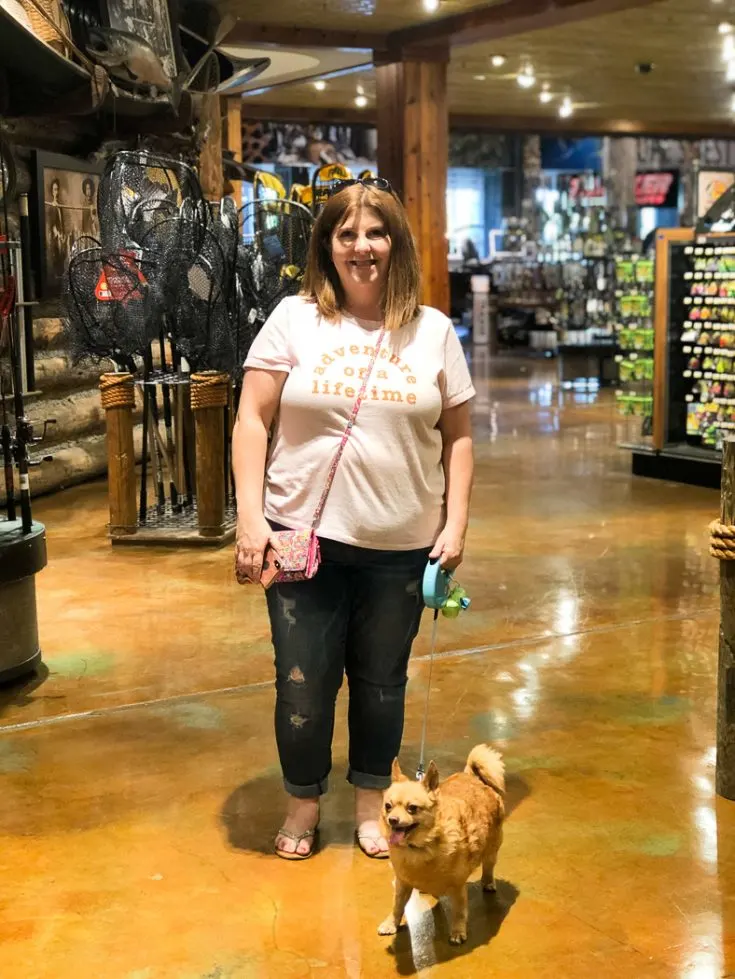 White's Mercantile has some amazing treasures inside and always welcomes the four-legged shopper. They even have doggy treats waiting inside for your fur baby.
Most Bass Pro Shops are pet-friendly and will allow you to shop with your dog. Tucker LOVES going inside and riding in the buggy and if your pooch plays their cards right, they might even get a treat from one of the employees.
Don't forget to make a stop at stores like Hunter & June in East Nashville. They offer many unique pet items. They offer beautiful, stylish and practical items for both you and your sweet bundle of fur baby.
DOG PARKS IN NASHVILLE
Of course, if your sweet poochie needs some exercise time, why not take them to one of the many dog parks in Nashville?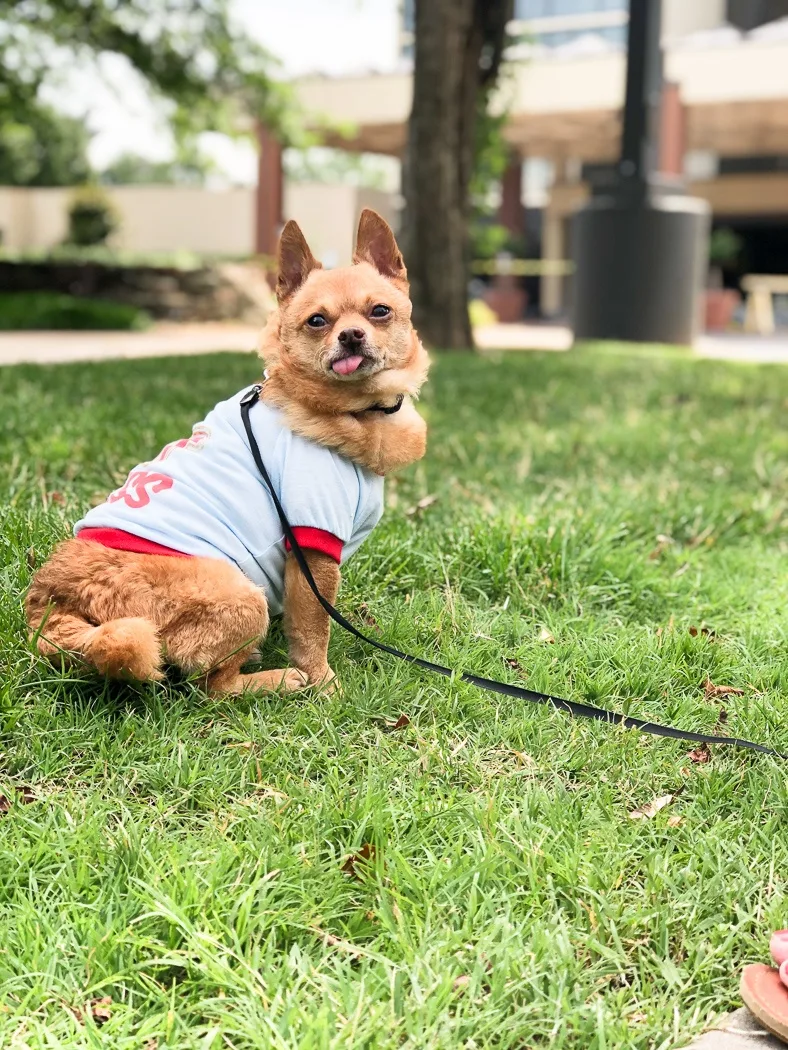 Here are several of our favorite dog parks in Nashville —
Centennial Park
Edwin Warner Dog Park
Shelby Dog Park
Riverfront Park Dog Park
Two Rivers Dog Park
Nashville Fairgrounds Dog Park
Bark Park
Freedom Run Dog Park
Maggie's Bark Park
If you are traveling with your pet to Nashville, be sure and check out all these amazing stops along the way.