Need an easy low carb snack? This Lemon Hummus is delicious and there is no tahini in it!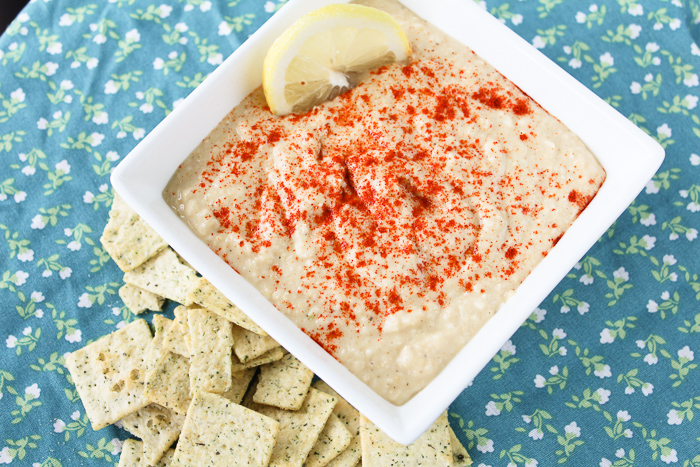 I love when I can find a snack that truly suits every taste bud I have and this lemon hummus fits the bill. I am not a huge fan of tahini, so I played around with this recipe until I could get it just right. And the best part? It is tahini free!
This snack is a very low carb snack and it is full of protein thanks to the chickpeas (you may also know them as garbanzo beans). Like other legumes, such as beans, peas, and lentils, chickpeas are high in fiber and protein and contain several key vitamins and minerals.
How to Make Lemon Hummus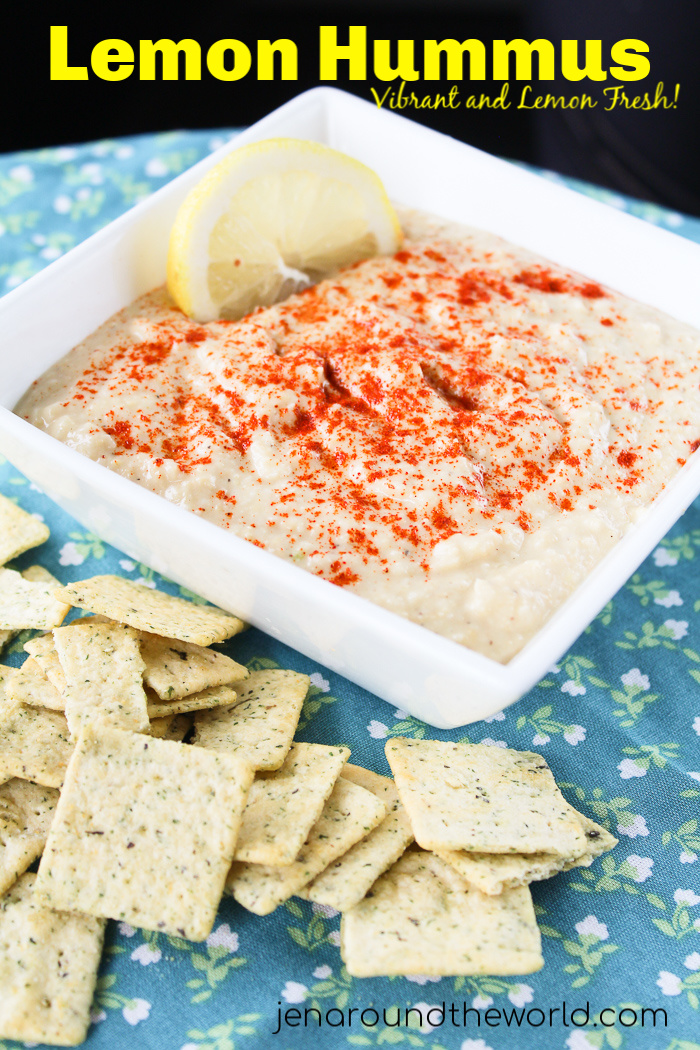 Making this hummus is as simple as dumping everything in your blender and blending it up. I serve mine with these delicious Good Thin crackers I found at the store.
With your first bite of this lemon hummus, your taste buds will come alive! I always add two whole lemons as well as the zest to really get the full flavor. I mean, it's called LEMON hummus for a reason, right?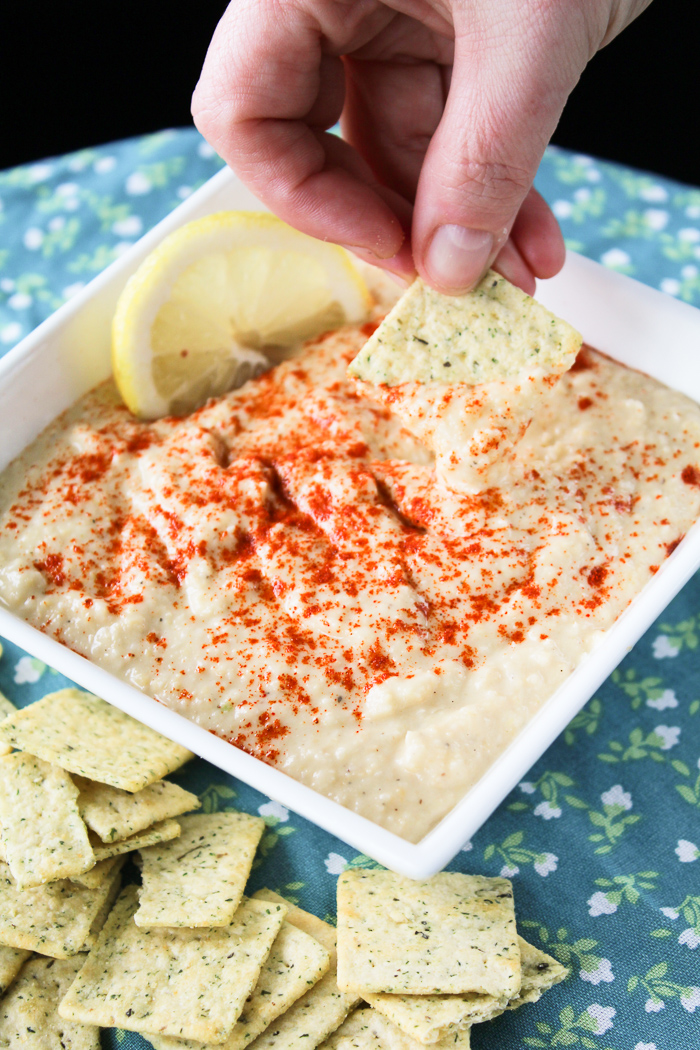 You can take chickpeas and turn them into anything — including a crunchy snack like my Spicy Garlic Chickpeas. I use them on salads for a crunch and as a snack (it's almost like eating peanuts!)
Lemon Hummus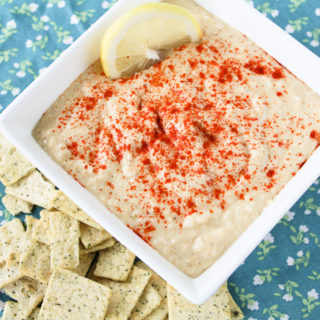 This lemon hummus is low carb and so delicious for you!
Ingredients
1 15 oz can chickpeas, drained and juiced reserved
2 garlic cloves, minced, minced
2 whole lemons, juiced and zested
5 Tbsp good olive oil
1 tsp salt
Paprika, for garnish
salt and pepper to taste
1 tsp pepper
1/4 cup juice from chickpea can
Instructions
Combine all ingredients in a food processor and pulse until smooth. Place in a bowl and sprinkle with paprika.
Serve immediately or place in the fridge. Serve with crackers, tortilla chips, veggies, or whole wheat pita chips.
What kind of hummus do you like?
I have just recently started liking hummus. Kayla and I love making this delicious Cilantro Jalapeno hummus that is our go-to recipe, but now that I have this lemon one, I love it just as much.