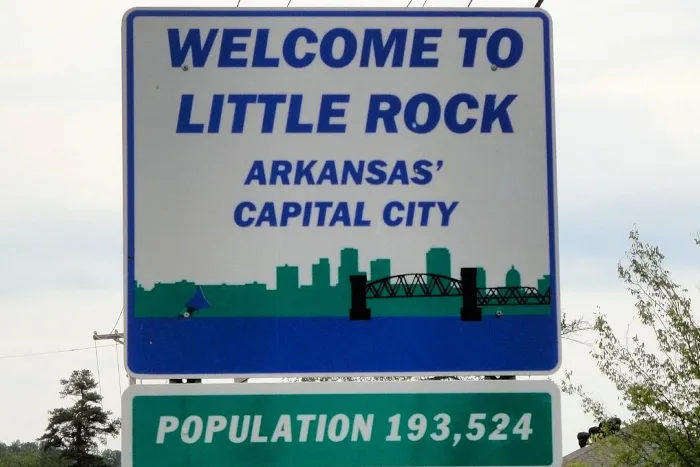 If you have ever wanted to see Little Rock, Arkansas but are short on time, no worries! I just recently visited there and only had 24 hours to spend. During that time, I was able to see so many things and experience some delicious foods! I also have the perfect place to stay if you plan on visiting this adorable city as well.
Little Rock, Arkansas has SO much to offer if you visit. There is a lot of rich history in this city – and today I am going to share a few things with you that we did during our 24 hours there.
24 Hours in Little Rock, Arkansas
Where to Stay
Capital Hotel
If you are visiting Little Rock, you need to make plans to stay at the historic Capital Hotel. For 140 years, this beautiful hotel has been known as Little Rock's "front porch". With a prime location in downtown, not far from the River Market District and The Discovery Museum, The Capital Hotel is a historic property with large rooms and suites and elegant, old-world charm.
This hotel has the comfort and convenience of a modern luxury hotel without any compromise of its rare historic character.
The hotel hosted us for an overnight stay in their junior suite — and oh my goodness — I do believe it is one of the most gorgeous hotels I have ever stayed in.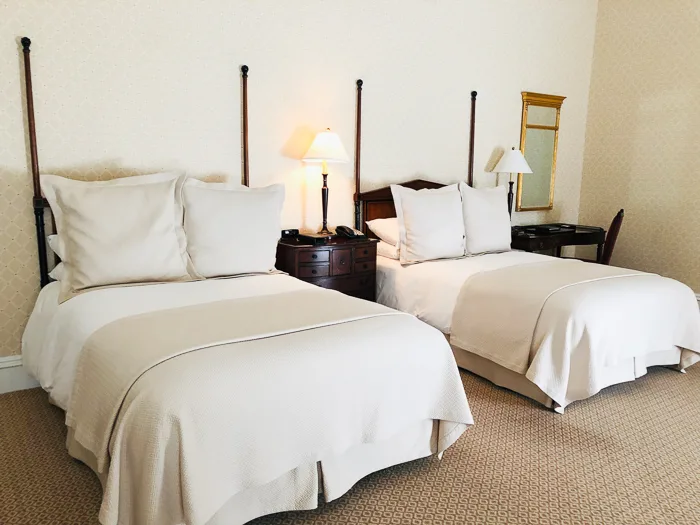 They offer a hotel bar and grill, a bar, room service (always a favorite) and an upscale restaurant as well. They also have a man's clothing store on the inside.
If you really want to enjoy yourself, grab a drink and enjoy the view from the balcony on the second floor.
This hotel is really gorgeous and is perfect for someone wanting a little slice of heaven on a trip. You are definitely treated like a king or queen when you visit here.
Where to Eat
During our 24 hours here, we chose to eat at several places just so we could check it all out. Here are the places we ate at.
Capital Bar and Grill
We fell in love with the Capital Bar and Grill. It is directed by Chef Marc Guizol, and what you will find here is nothing short of "comfort food". The first appetizer we shared was the complimentary fried black eyed peas. Yes — you read that right — fried black-eyed peas and they were TO DIE FOR!
Not only are the appetizers delicious, but the sandwiches are also so full of flavor — we ordered three different ones and oh man were they good!
Grilled Pimento Cheese Sandwich with house made pickles
Seriously — the food here is something to be admired — and the prices are very fair as well.
Nexxus Coffee
If you want a great cup of coffee, just a 3-minute walk from The Capital Hotel is Nexxus Coffee and Creative. Their coffee is fair trade and is so darn good. I wanted to go back 7 times for coffee.
The atmosphere is light and the staff was exceptionally knowledgable about all things coffee (to me that is how you know you are in an excellent coffee shop).
River Market
Of course, you can always find something to eat at the River Market, which is also just a 3-minute walk from the Capital Hotel. There is something for everyone here — ethnic food, American food, Vegan and plant-based — it was smelling delicious on the inside!
Where to Play (what to see and do)
There are so many things that are free or almost free to do when you visit Little Rock. Here are just a few of the things we saw while we were here:
William J Clinton Presidential Library and Museum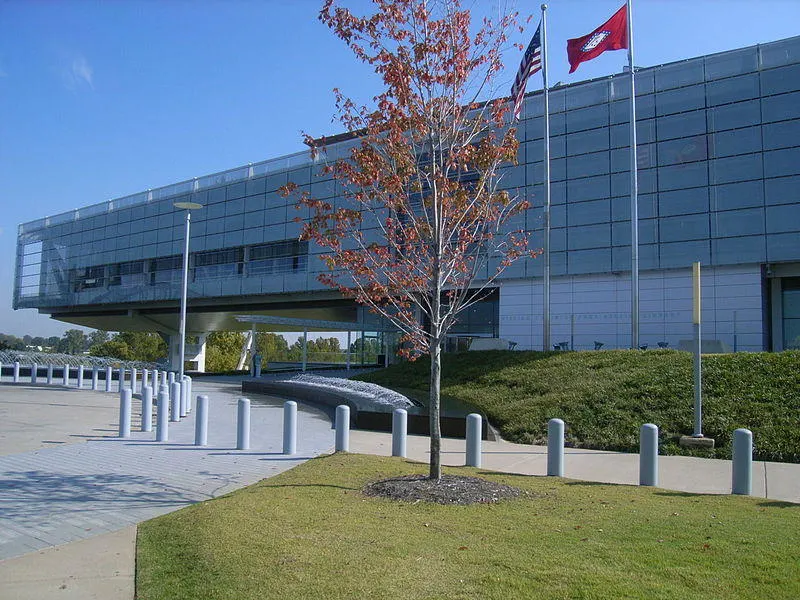 The Clinton Presidential Library has an archival research facility and a museum. Interactive exhibits, more than one million photos, and gifts that Clinton received as president are on display throughout the three floors of the complex. Full-scale replicas of the Cabinet Room and the Oval Office can also be visited within this educational space.
The facility and the Clinton Foundation host numerous events, speakers, and programs throughout the year. The museum was designed for a self-guided experience, though guided tours are available throughout the day.
H.U. Lee International Gate & Garden
The H.U. Lee International Gate & Garden is an exquisite South Korean gate and garden, containing foliage, symbolic statues, and structures, including a fountain and reflective pool.
Its purpose is to educate people about the late Haeng Ung Lee's (Eternal Grand Master H.U. Lee) contributions to society, the country of South Korea and the Songahm Taekwondo style developed by Eternal Grand Master Lee.
Cross the Big Dam Bridge
Little Rock boasts the longest pedestrian and bicycle bridge ever built. The Big Dam Bridge crosses the Arkansas River at Murray Lock and Dam and connects the riverbank trails in Little Rock and North Little Rock.
The bridge is HUGE and while I wanted to walk across it, we chose not to and just admire it from the ground. We did walk around the park though and it is just as exquisite.
Central Arkansas Library Museum
We stumbled upon this FREE museum while looking for places to shop. We went in and seriously we were blown away with all the cool things inside.
There is all kind of art inside these walls — paintings, sculptures, metalwork, pottery and more. The exhibit galleries feature rotating exhibits including works from the CALS permanent collection. At the BLRLAHA students, scholars, and anyone interested in Arkansas history can gather to learn more about the people, places, and events that shaped the state's past and guide its future.
Y-all — someone DREW this. Kayla and I both were floored — jaws hitting the floor shocked.
There is so much to see and do in Little Rock. We were only there for 24 hours and we managed to get a lot in. I can only imagine if you were there for a few days — all the sights you can see!
Here are a few other sights that are worth mentioning. Some we walked by and didn't get to tour, and some we were told about.
Climbing Pinnacle Mountain
Touring the Capitol
Touring the Old State House
Historic Arkansas Museum
Exploring the Old Mill
Taking a Ride on the River Rail Trolley
MacArthur Museum of Arkansas Military History
Little Rock Zoo
Wildwood Park
Arkansas Inland Maritime Museum
I plan on making another trek out there to really dive into all that this city has to offer! For more travel guides like this one, be sure and click here to find my favorite places to visit across the beautiful U.S.A.!