This recipe for a Simple and Easy Low Carb Veggie Sandwich has been sponsored by Carbonaut. All opinions listed are 100% my own.
I don't know about you, but after all the indulging I have been doing from the end of October until now has me wanting to do a full body reset with my eating habits.
Right after Christmas, it's a great time to start that, so today, I am going to share with you a simple and very low carb veggie sandwich that you can make for yourself.
This would be a hearty lunch and no need to worry about carbs, gluten, or calories. The reason for that is because I have found a delicious low carb bread that is gluten free and the best part? It tasted like it just came from the bakery!
A few years ago, if someone would mention to me that they were using gluten free bread, I would turn my nose up at it. I mean, who wants to eat something that tastes like you're chewing on cardboard right?
Healthier bread options have come a long way since then. I was recently introduced to Carbonaut Bread and I am SOLD on how delicious it is.
Why I Have Fallen In Love with Carbonaut Bread
Whether you are on a vegan diet, or you are like me and just looking to lighten your meal choices, Carbonaut bread is the perfect option.
Carbonaut is family-owned company on a mission to bring you low carb bread that tastes like it came from the corner baker. And trust me when I say — it truly tastes like the corner bakery bread. I was pleasantly surprised with the taste, texture, and feel of it.
Carbonaut offers 3 styles of bread — white, seeded, and cinnamon raisin. The gluten-free bread has only 1 gram of net carbs per serving and contains up to 14 grams of fiber for just 50 calories. The original white bread never has more than 3 grams of net carbs per serving and contains 6-7 grams of protein for just 80 calories.
Carbonaut is Keto-Certified and Non-GMO Project Verified, and the best part is that the white and seeded versions are vegan and 100% plant-based.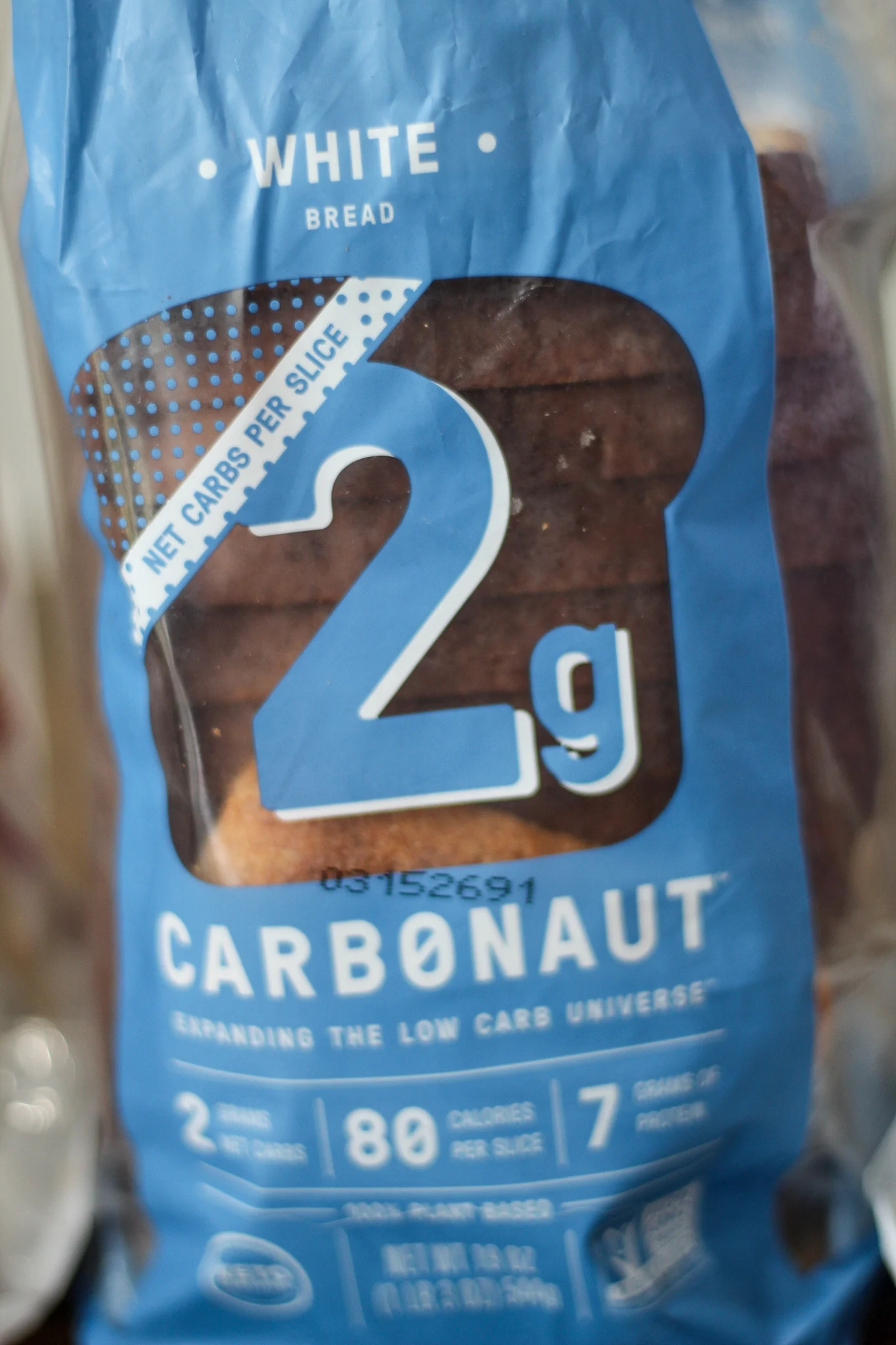 We have used all three of the breads in different ways to try it out and see.
Here's what we have made so far using the different varieties —
Homemade Croutons with the white bread
Grilled Cheese with the Seeded
French Toast with the Cinnamon Raisin
Low carb Veggie with the white
Regular toast
Egg in the hole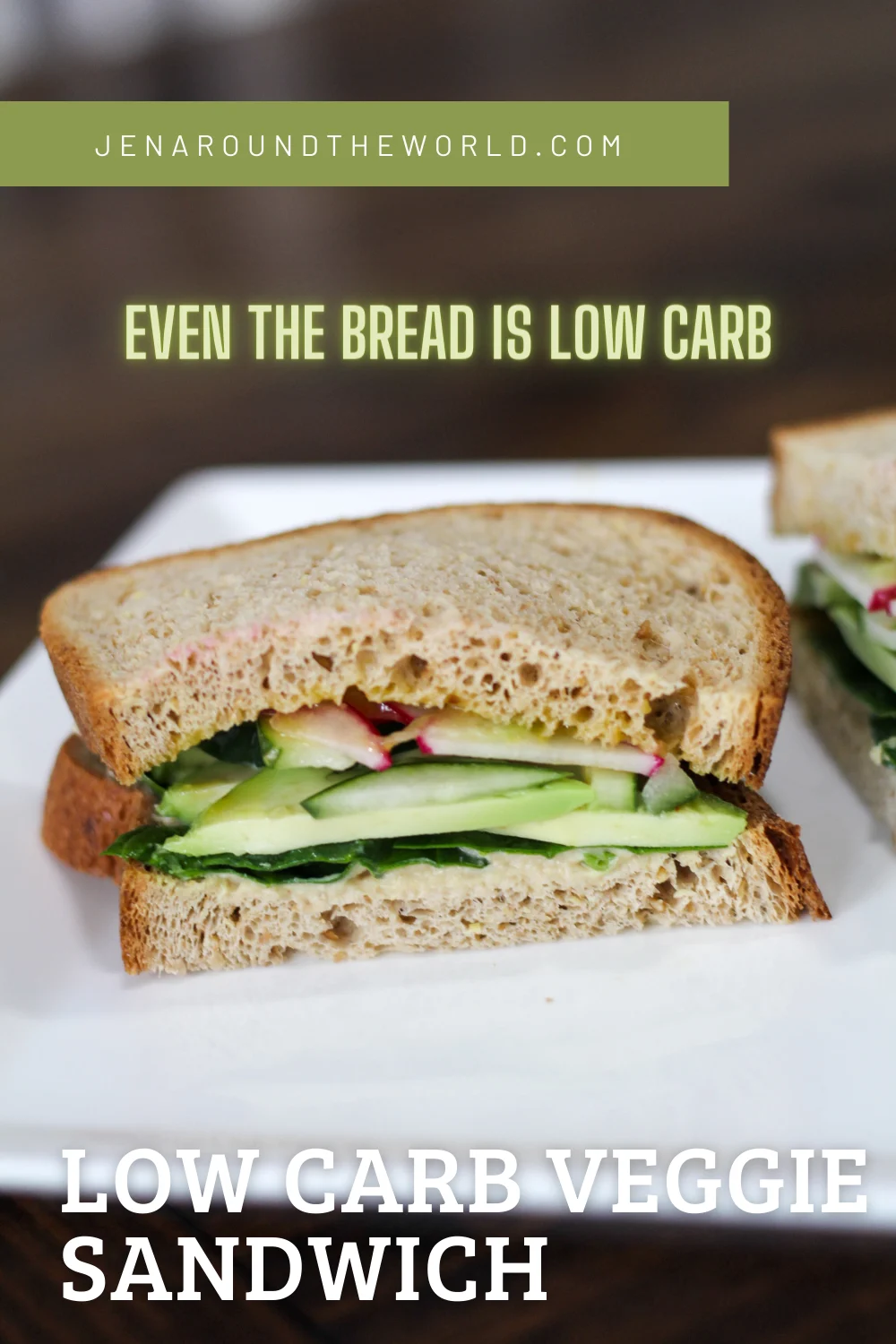 There are so many options you can make with this bread. I am so glad I was introduced to it because they now have a new customer for life!
Now Let me tell you about my Low Carb Veggie Sandwich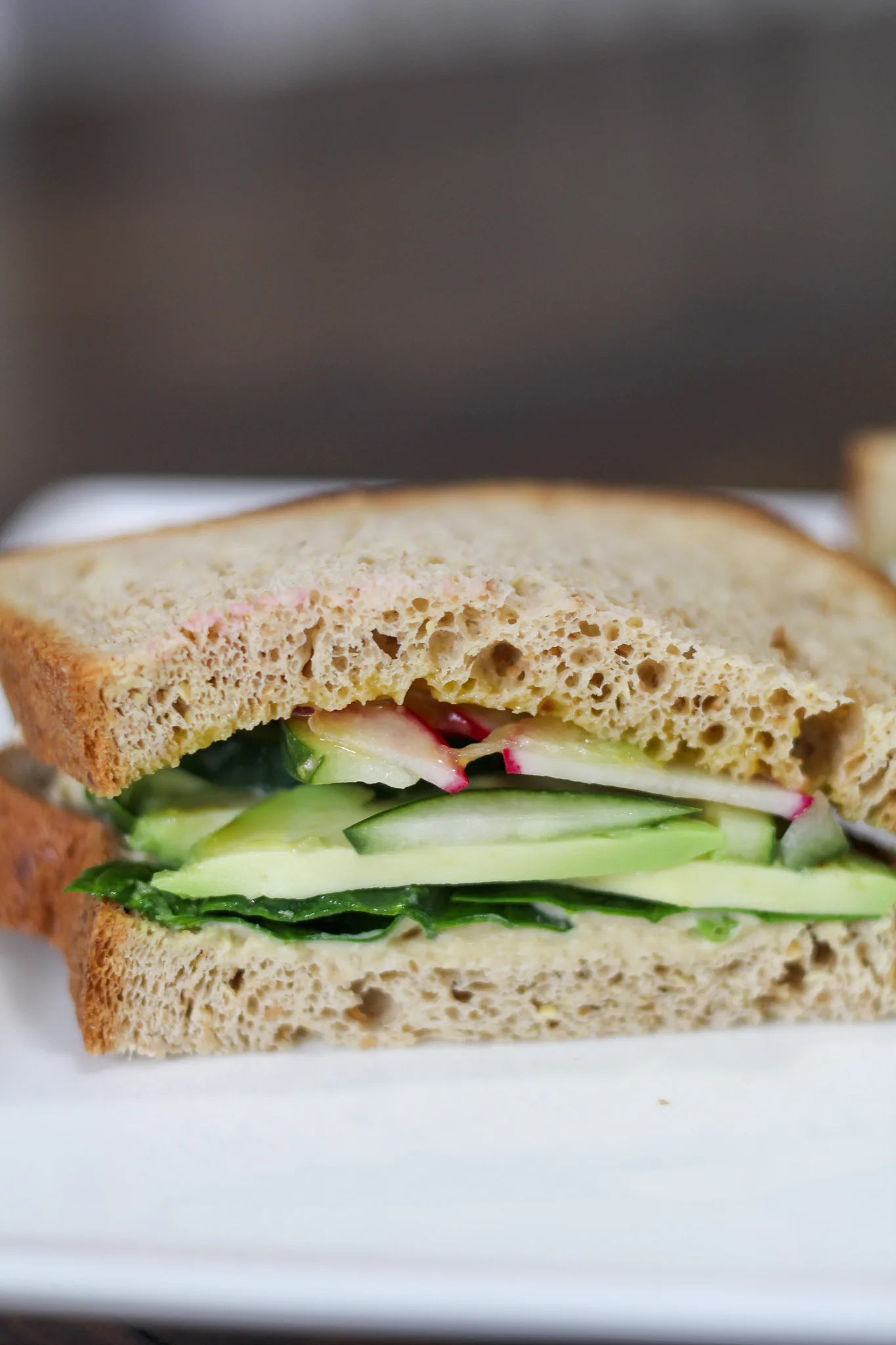 This sandwich features all my favorite green veggies on one sandwich. For the base, we used my Lemon hummus recipe. Then I topped it with sliced avocado, cucumbers, thinly sliced radishes, some spinach and a sprinkle of salt and pepper. It really had the best flavor.
Carbonaut is currently available nationwide at retailers including Costco, Target, Whole Foods and Sprouts.
Yield: 1 sandwich
Simple and Easy Low Carb Veggie Sandwich
Simple and easy low carb veggie sandwich. Even the bread is low carb with lots of flavor.
Ingredients
2 slices of Carbonaut white or seeded bread
Hummus (your choice of flavor)
1 avocado, thinly sliced
1 english cucumber, thinly sliced
small radish, thinly sliced
baby spinach leaves, or you can use micro greens
salt and pepper
Instructions
Use the hummus as a spread and place it on both pieces of bread. Sprinkle on some salt and pepper.
Layer on the spinach leaves, avocado, cucumber and radish.
Top with the other piece of bread. Slice into two halves and enjoy!
Nutrition Information:
Yield:
1
Serving Size:
1
Amount Per Serving:
Calories:

639
Total Fat:

38g
Saturated Fat:

6g
Trans Fat:

0g
Unsaturated Fat:

29g
Cholesterol:

0mg
Sodium:

848mg
Carbohydrates:

66g
Fiber:

31g
Sugar:

8g
Protein:

23g