If you visit Waco, Texas be sure and drive over to Magnolia Table Restaurant. The food is excellent and the atmosphere is even better!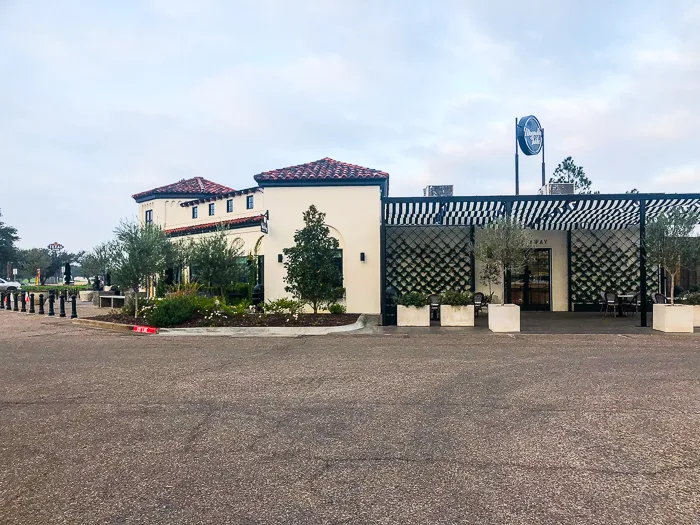 When we went on our girl's weeklong trip, one of our very favorite stops was Waco, Texas. We could not wait to visit Magnolia Market and I was on my head to eat at Chip and Joanna Gaines restaurant, Magnolia Table Restaurant.
I have never in my life had such amazing food. Between the three of us, we got three different breakfasts as well as some of their lemon lavender donut holes.
The Atmosphere at Magnolia Table Restaurant
If you have ever watched the show and saw the episodes where they were remodeling the restaurant, then you can understand my excitement and awe when we stepped out the car.
It was so surreal to be here — to see the restaurant — to take in the beautiful atmosphere.
We were greeted with the warmest of smiles, and my first thought was, "Wow — look how happy all the employees are." Most places you visit, the employees are mediocre — meaning that they don't smile and it's hard to get them to talk to you.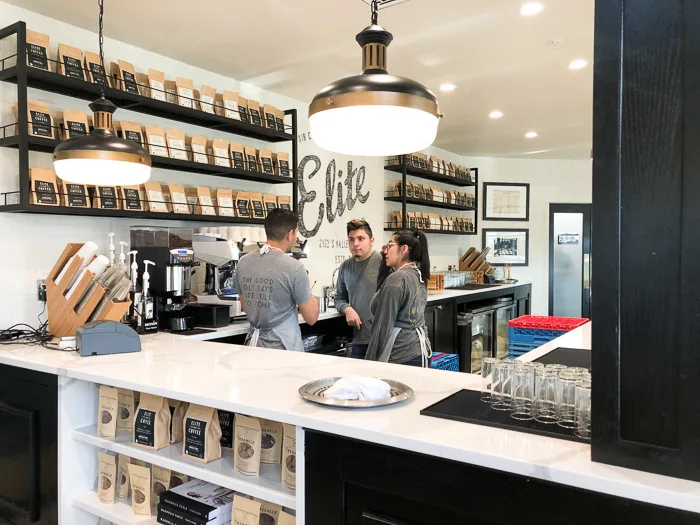 But at Magnolia Table Restaurant, all the employees were laughing and joyous and excited to meet all the people coming into the restaurant.
That for me was the beginning of an excellent breakfast.
The Best Time to Visit
The best time to visit the restaurant is first thing in the morning. By doing this, you will avoid all the long lines that will happen during the day.
We got there right as they opened and were seated immediately, but by the time we left, the restaurant was extremely full — and according to my friend, it only gets busier throughout the day.
What to Get When You Visit Magnolia Table Restaurant
Anytime I go to a new restaurant, I always make sure to ask our server what is the hottest thing on the menu. I loved that everything on the menu was so reasonbly priced. Everything we ordered between the three of us came to about $38 and we got a lot of food.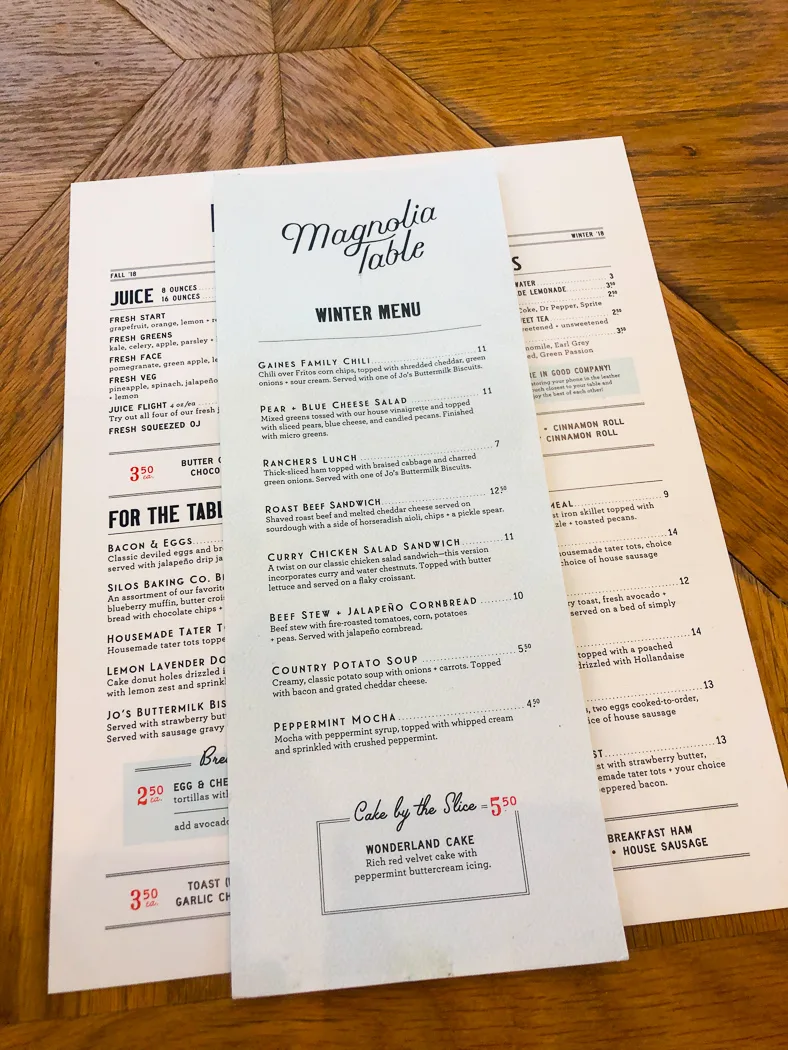 When we asked our waitress, she said that the Lemon Lavender Donuts were a MUST.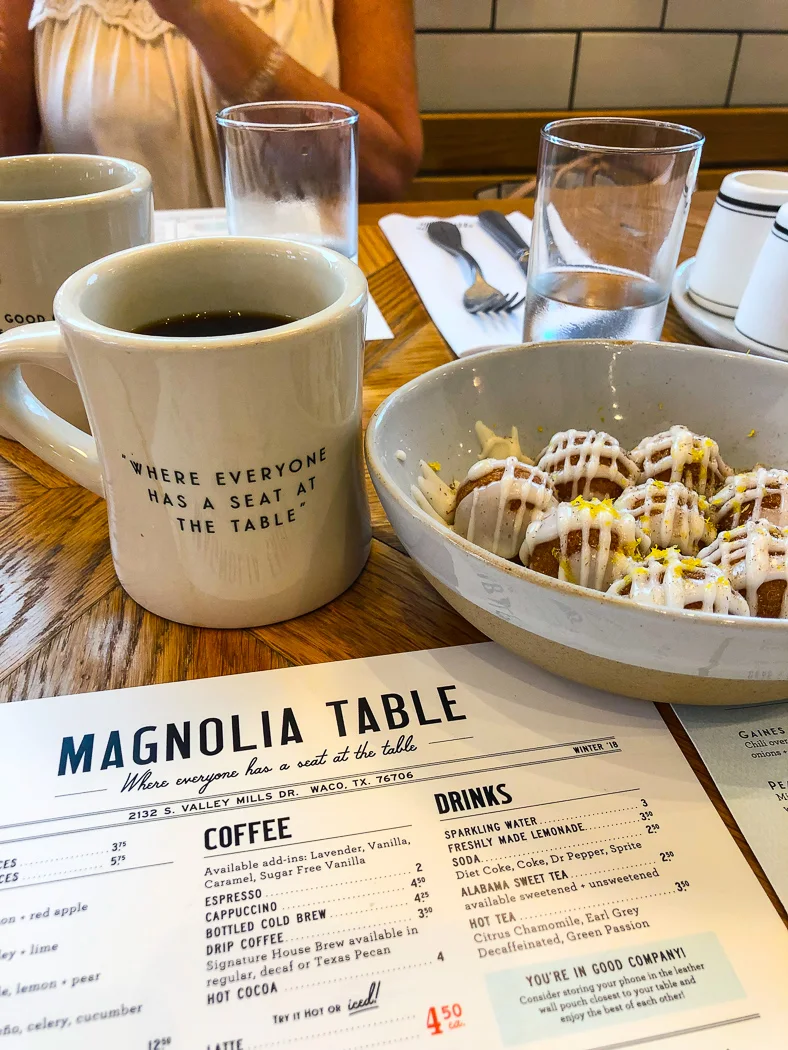 We got an order to split between the three of us and they were out of this world delicious! The lavender flavor was not overpowering and paired so well with lemon. We wanted to lick the bowl but thought that might not be too ladylike.
I ordered the Eggs Benedict because it is my favorite. The hollandaise sauce was so silky and smooth and I loved the addition of fresh chives on the top.
Michele got the french toast breakfast, which is served with the world's largest hashbrowns — or at least the largest I have ever seen. Not only that, but the bacon has this amazing flavor that will leave you craving for more. The strawberry butter served with the french toast is fresh and vibrant and tastes like Springtime.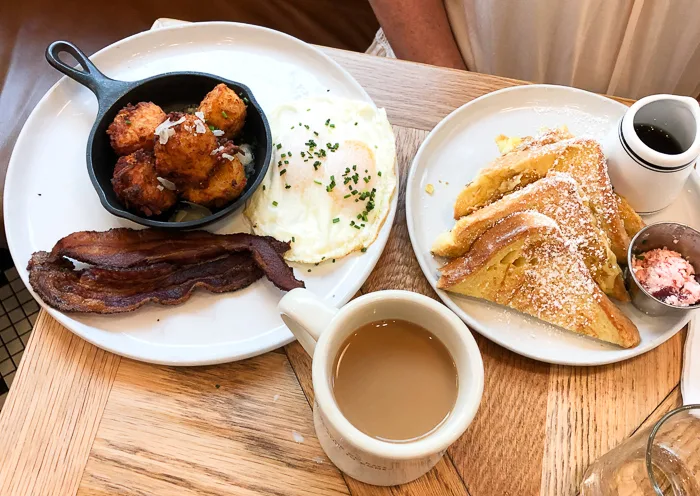 Then Kayla got her favorite — pancakes which comes with eggs and toast. The pancakes were super fluffy and very tender. They were the best pancakes I have ever tasted.
Touring the Restaurant After Breakfast
After we ate, we decided to walk around the restaurant and take some photos. As I walked around, I remember when they built the addition of the waiting space for customers.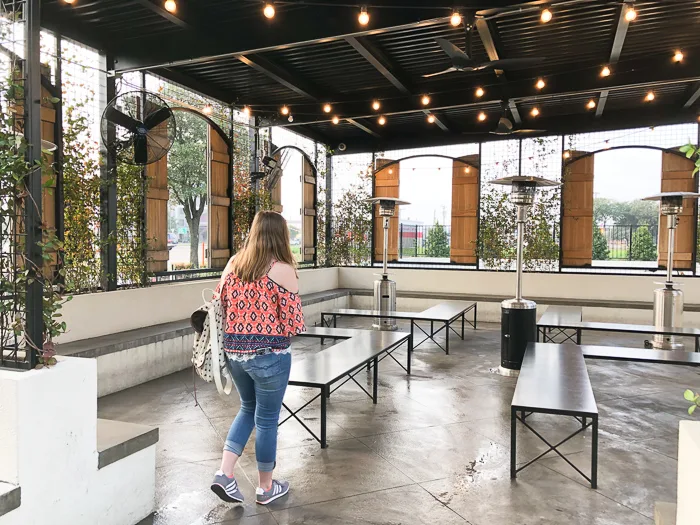 What I love about this is that they took into account how busy it was going to be, so outside while you wait is a play area for kids, coffee and drinks, and a place to stay warm when it is freezing out.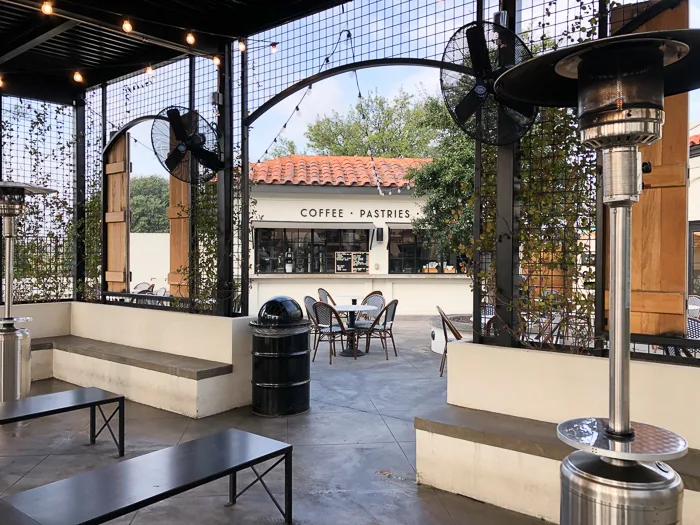 Then, next door you will find the shop where you can purchase Jo-Jo's mixes, t-shirts, coffee, spices, and more. We bought iced coffees and I got some of her spices on clearance.
I even bought myself one of her little creamer jars.
If you are visiting Waco, Texas, I promise you will want to stop off and eat at Magnolia Table.
You will not be disappointed in anything here. You can definitely tell that customer service and taking care of their patrons is a priority on their list.
Have you ever been to Magnolia Table Restaurant? What did you think?