Thank you to the Georgetown/Scott County Tourism for providing complimentary tickets to tour Old Friends. All opinions are 100% my own.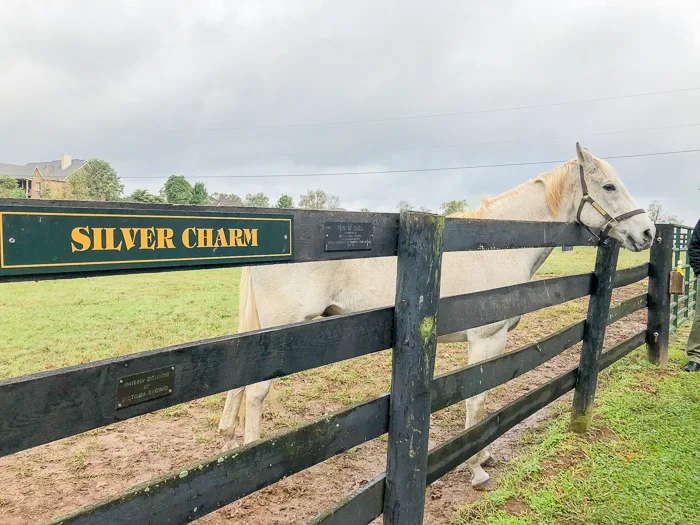 If you have grown up in Kentucky as I have, then you know that horse racing is a HUGE thing here. For me, it was just horses running around a track, people betting their money, and either walking away with a wad of cash or simply going home more broke than when they arrived.
I never really took an interest in horse racing — that was until I visited the Old Friends Thoroughbred Retirement Farm during my weekend in Georgetown KY — a farm dedicated to beautiful thoroughbred horses who have reached their prime and have been given a place to live out their days — carefree and still full of life.
From the moment I stepped on the farm, my view was changed. It was that quick. I didn't expect it, but something about walking on this farm completely transformed my view of horse racing forever.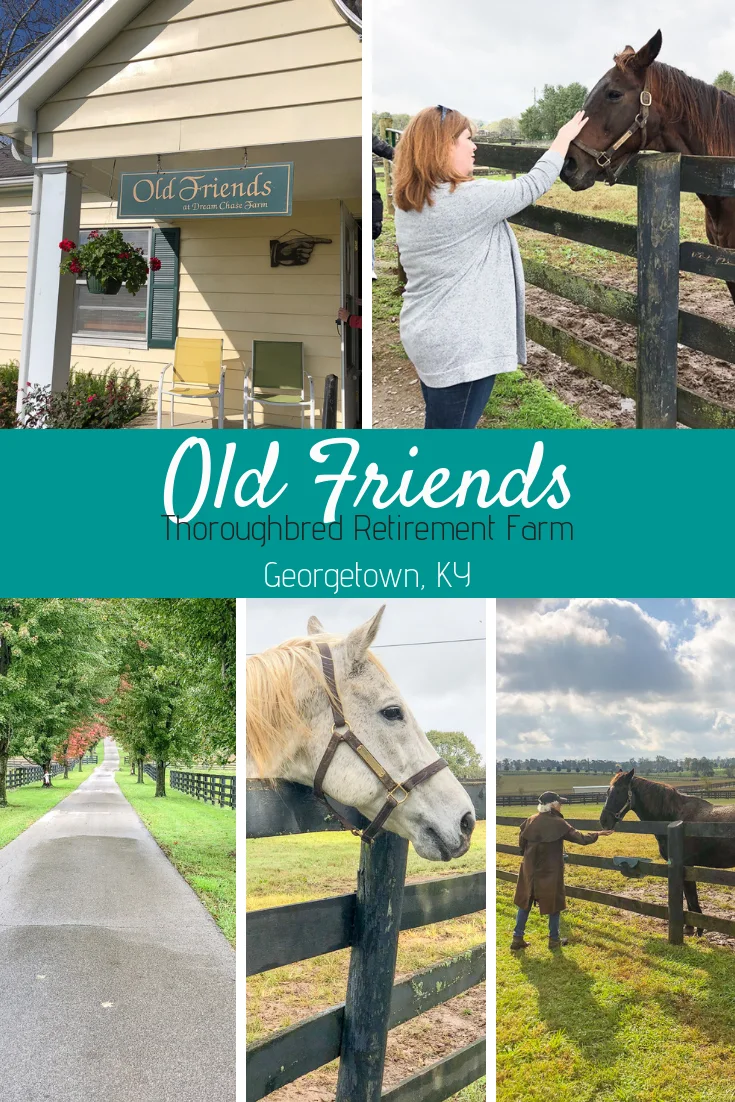 Before the Tour
Before the tour starts, everyone is guided into the little house to purchase tickets, souvenirs, and to watch a video of how the farm came to be.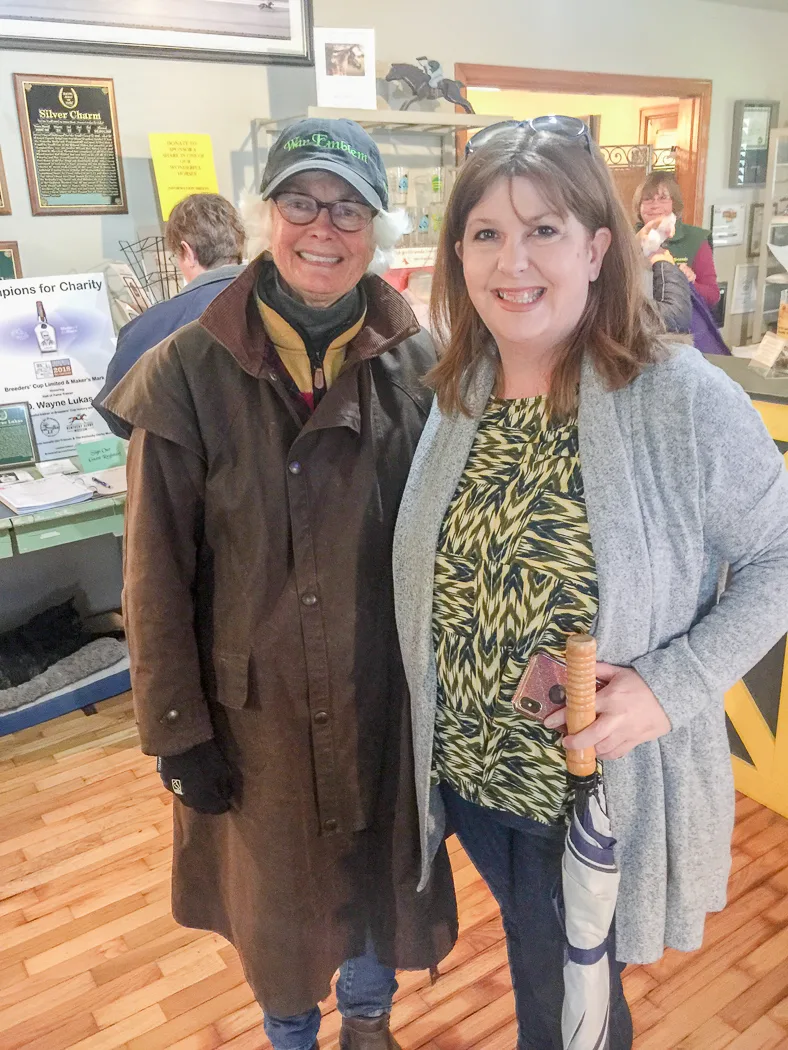 It was here that I met one of the nicest ladies you will ever meet. She took us on the tour of the farm and as I listened to her talk about each horse and share their story, you could feel her love and admiration for this place.
About Old Friends
In a little more than a decade Old Friends, the Thoroughbred Retirement Facility in Georgetown, KY, has put a new face on the concept of equine aftercare.
Founded in 2003 by former Boston Globe film critic Michael Blowen, the organization has grown from a leased paddock and one horse to a 136-acre farm, a herd of over 175 rescued and retired horses, and two satellite facilities: Old Friends at Cabin Creek in Greenfield Center, NY and Old Friends at Kentucky Downs in Franklin, KY.
In 2014 Old Friends was rewarded with a Special Eclipse Award honoring extraordinary service in the sport of Thoroughbred racing. But perhaps the greatest reward of all has been the respect and support of the owners, trainers, and fans who not only donate to the cause of protecting these amazing athletes but come out to the farm often and visit with all of their old friends.
Touring the Farm
From the little house, you start out on a walk down a beautiful stretch of road that leads to the stalls and fields of each stallion. We learned right off the bat that ALL male horses bite, and to be careful, but they loved being fed carrots.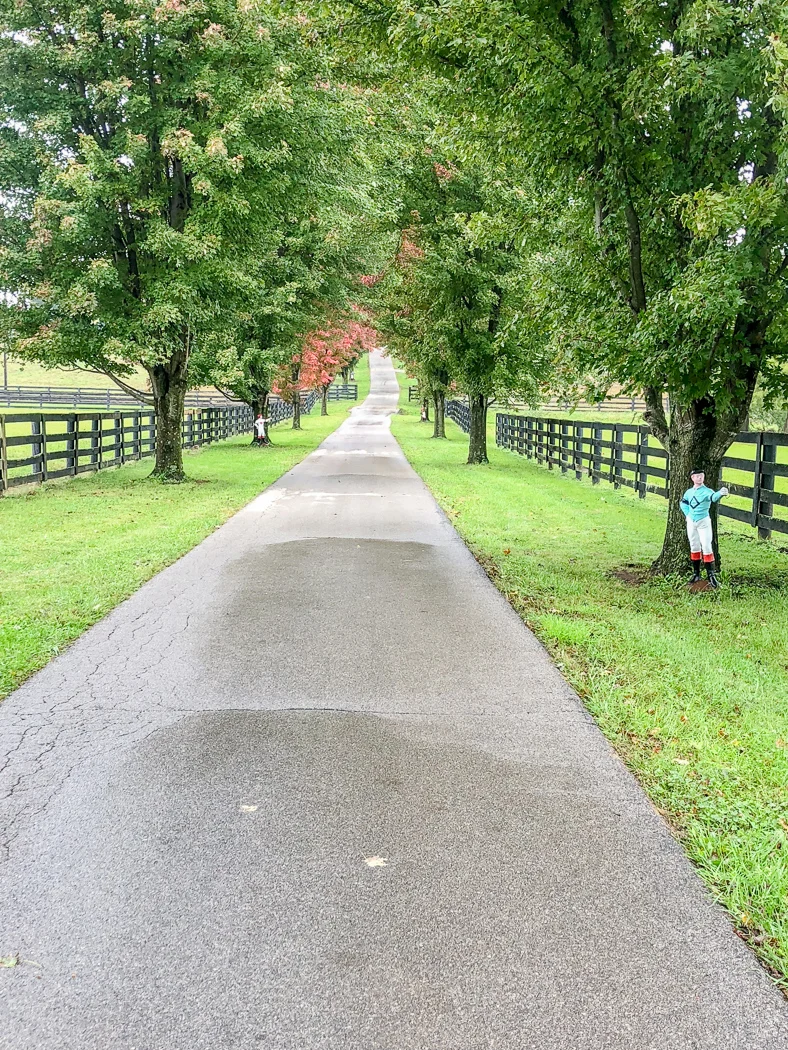 Each of us got to learn a little about the horses — their story, their winning streaks, their losses and injuries — and what brought them to the farm in the first place.
Here you will see horses like —
Silver Charm — 1997 Kentucky Derby and Preakness winner
Popcorn Deelites — The Horse That Played Sea Biscuit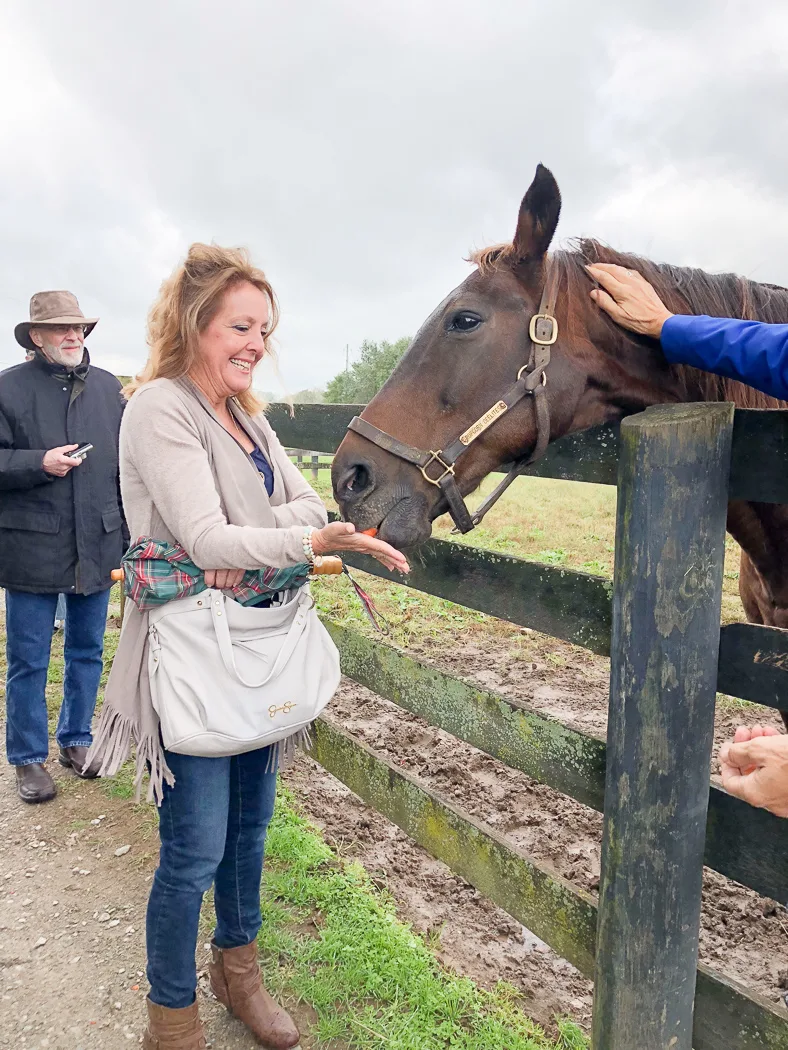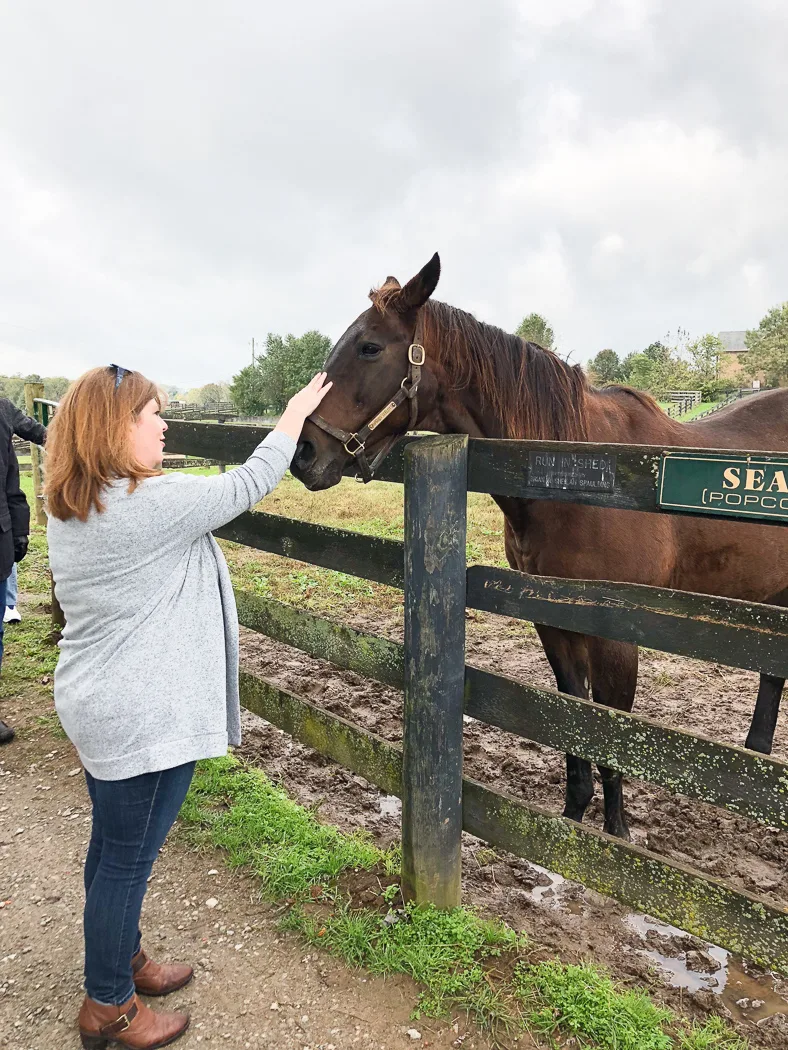 War Emblem — 2002 Kentucky Derby and Preakness winner
Visiting each of these horses really brought to life horse racing for me. No longer was my mind focusing on the negatives of spending money to gamble on a horse that might or might not win, but animals that thrive for the chance to be great — to come alive at the sound of a loud bell and a gate opening.
What Happens to Horses Once They Pass Away
You might hear horror stories of what happens to horses when they die, but here at Old Friends, horses are treated with the utmost of respect — even when they pass away.
In fact, they have a specific grave spot for both the mares and the stallions. There are some great ones buried here.
To me, that spoke volumes that even after they get the ability to live out the rest of their lives here on the Old Friends farm without a care in the world, that upon their death, they are given a respectable burial place as well.
How You Can Help
The Old Friends Farm is run on donations, so you can help them out by either donating money here or buying from their Ebay store, buy something off their Amazon wish list or even better — visit the farm and see about sponsoring a paddock.
Reservations are required. To book a tour online, click here. Or to schedule a tour by phone, call us at (502) 863-1775. Tours are $10.00 for adults, $5.00 for kids 6-12, and kids 5 and under are free. The office and gift shop are located in the visitor center which is open from 10:00 – 4:00.
March 15th through November 5th, tours are daily at 10 am 1 pm & 3 pm.
Winter hours are November 6th through March 14th – one tour daily at 11:00 am only.
If you get the chance to visit Georgetown, KY, I encourage you to take this tour. Your view of what horse racing is will be changed forever. I know mine was.