This copycat Paula Deen House Seasoning is the perfect blend for just about anything you happen to be making.
Goes great on fish, chicken, beef, potatoes, veggies, side dishes and more!
I love making homemade seasoning mixes! It never dawned on me until a couple of years ago that it is so much cheaper and simpler just to make them from scratch at home!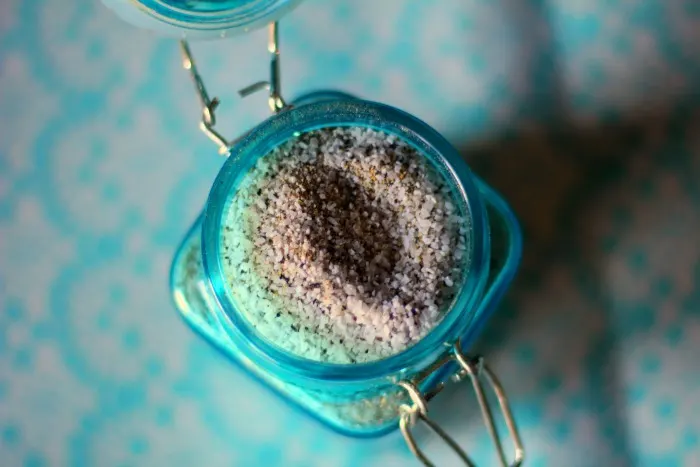 One of my favorite "go-to" seasonings is Paula Deen House Seasoning.
How to make Paula Deen House Seasoning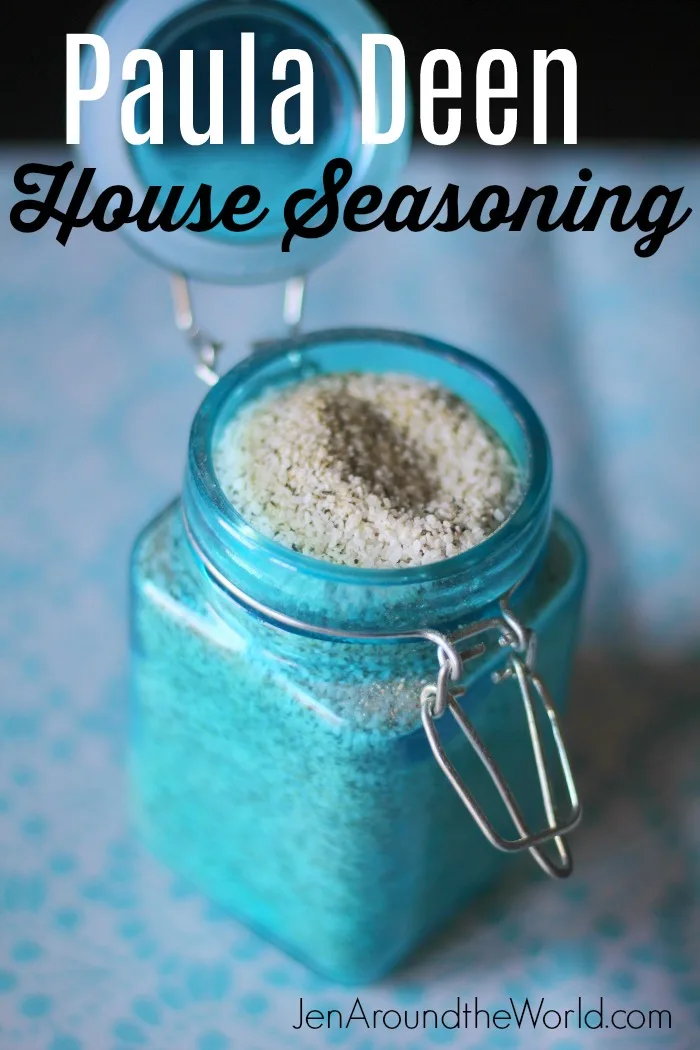 I have been watching Paula Deen on Food Network forever. She is my absolute favorite cook on the show, and SHE is the one that taught me how to make delicious meals for my family.
Why I Love Paula Deen House Seasoning Blend
I would watch her show, fall in love with what she was making, and then go right to my kitchen and do my best to imitate what she did.
Her recipes to me are just so USER-friendly, even for a newbie like me. Like the time I saw her make Puff Pastry Burgers. They looked SO hard to make, but after watching her do it, I thought — hey I can do this! So I got in the kitchen and you know what? I made them and the family raved about them. I made sure to put her Paula Deen House Seasoning Mix on them as well.
Those burgers go great with a side of Paula Deen Grilled Potatoes. These potatoes just get sliced and placed on the grill and you have a crusty outside with a baked potato feel in the center.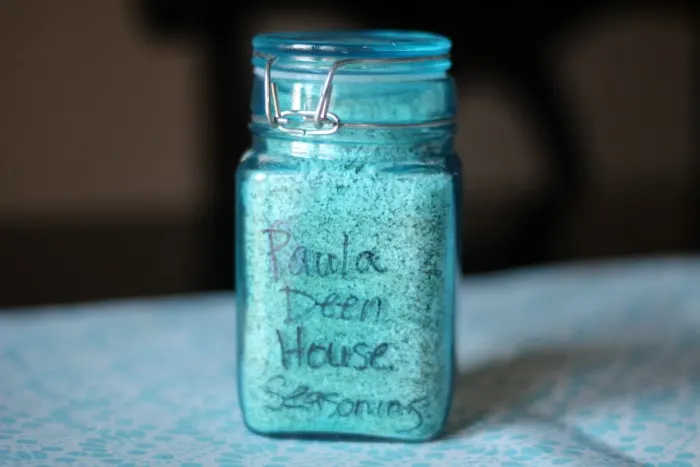 For dessert, you can always make a Paula Deen Chocolate Sheet Cake (see I told you I have made a ton of her recipes). They are just so darn easy and so amazingly delicious!
I think my favorite of her recipes that I have made is this Herb Crusted Pork Loin (which I am making tonight) and will be using THIS Paula Deen seasoning on as well. I'll be serving these with my homemade Whoopie Pies (which of course I learned to make from Paula, but she calls them Two Brothers Chocolate Gobs thanks to her boys.
Here's the recipe for this super easy house seasoning. It tastes great on everything, so be sure to make up a batch and keep it in your pantry.
I like to store mine in these cute little jars I found on Amazon.
Looking for more Paula Deen Recipes?
Which one of the recipes above would be YOUR favorite Paula Deen recipe?
Yield: 2 cups
How to Make Your Very Own Paula Deen House Seasoning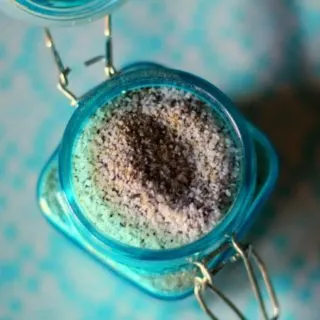 This seasoning is perfect for any recipe -- meat or side. I use it as an all purpose seasoning.
Ingredients
1 cup of Kosher Salt
1/4 cup garlic powder
1/4 cup of ground black pepper
Instructions
Mix all ingredients together and store in an air tight container. Use on fish, chicken, beef, french fries, and more.
Nutrition Information:
Yield:
200
Serving Size:
1
Amount Per Serving:
Calories:

1
Total Fat:

0g
Saturated Fat:

0g
Trans Fat:

0g
Unsaturated Fat:

0g
Cholesterol:

0mg
Sodium:

566mg
Carbohydrates:

0g
Fiber:

0g
Sugar:

0g
Protein:

0g