A couple of weeks ago, Stephen and I headed out on a weekend adventure to Pigeon Forge, TN — a bustling little town full of amazing things to do.
Life has been super busy, so when I was contacted and asked if I would like to come and check out the area, I jumped at the chance.
This busy wife and mom needed a break!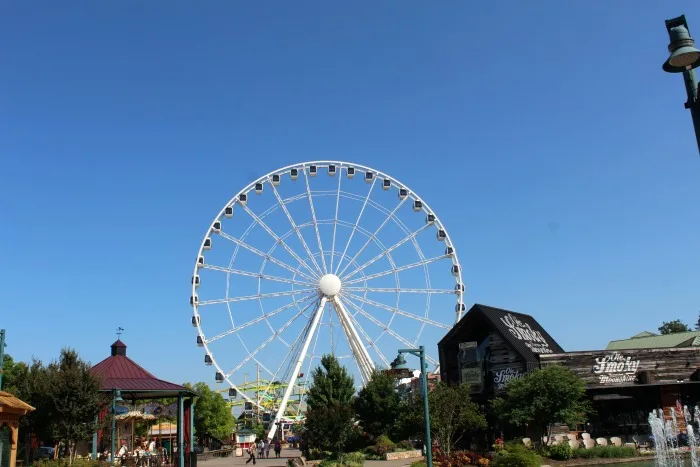 If you are not very familiar with Pigeon Forge, it is nestled in the Great Smoky Mountains between Sevierville and Gatlinburg.
I've been there many times, but never stayed in Pigeon Forge. This was a first for me and it won't be my last.
What To See and Do in Pigeon Forge, TN
Where to Stay
While visiting Pigeon Forge, we stayed at the Margaritaville Island Resort Hotel and Spa. It is nestled among The Island — basically a vivid city within a city. I've heard great things about the Island but never stayed there myself — until now.
The hotel offers everything you need to stay there. They even have a make your own margaritas right in the comfort of your own room.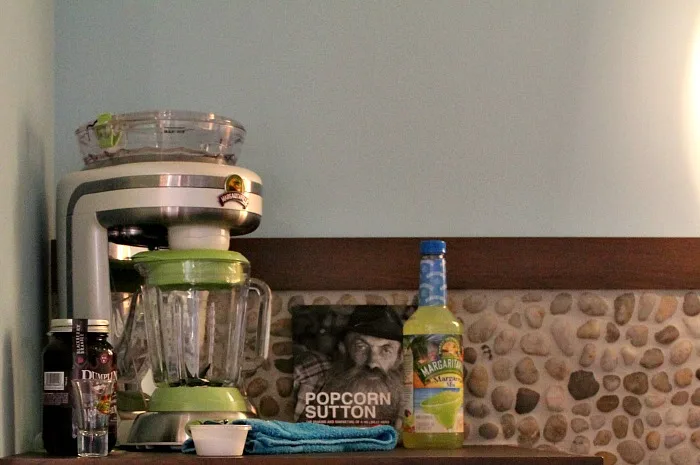 I love that you can get food pretty much anywhere in the hotel. Find food in the bar, out by the pool, or just a walk across the way to the Margaritaville Restaurant.
The rooms all have balconies that offer the ability to watch shoppers below. You can listen to the music being played.
Where to Eat
There were so many great places to eat right by our hotel. We didn't even have to drive off The Island very often.
Paula Deen's Family Kitchen
We had dinner one night at Paula Deen's Family Kitchen where they serve you these amazing Southern cooked meals homestyle.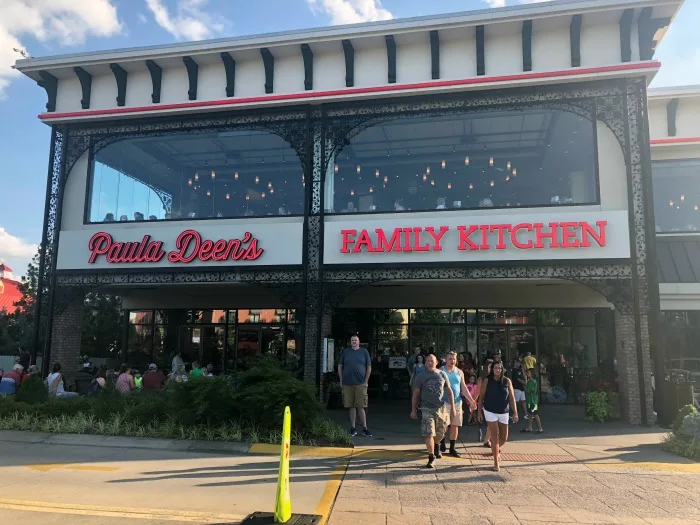 They brought so much food that I left in a food coma. That Fried Chicken and Creamed Potatoes are worth it all.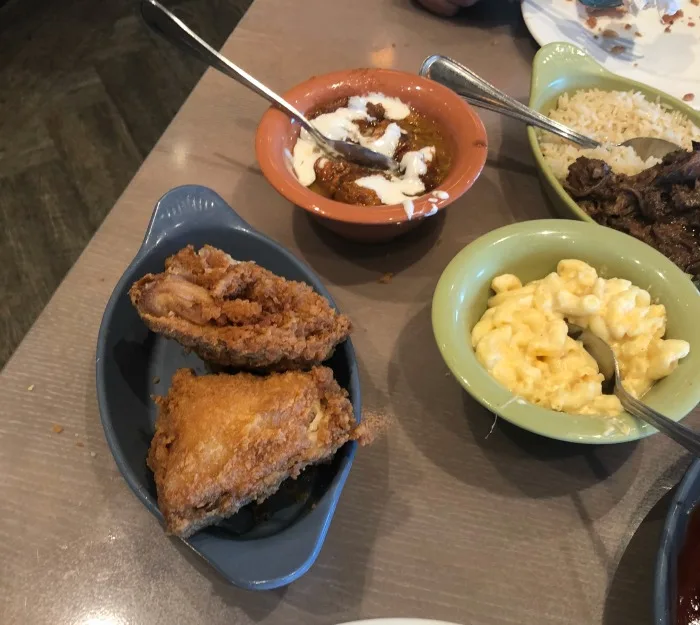 I wanted to go back and eat here again and again. However, we had other places to check out during our stay.
Frizzle Chicken Pancake Coop
For breakfast one morning, we walked over to Frizzle Chicken Pancake Coop . This place is a MUST visit when you come to Pigeon Forge.
The food is amazing — the pancakes are huge — and the fact that you get a breakfast and a show are A+ in my book. When you enter, you feel like you are inside of a chicken coop and seated along the walls are all these animated chickens.
Not only do they make noises, but every fifteen minutes, they sing a popular hit song — in their chicken voices! I never laughed so much during a meal in my life. It was the best!
Alamo Steakhouse
For a special dinner one night, we visited The Alamo Steakhouse where my husband just had to have the El Presidente Porterhouse. Y'all — their food did not disappoint.
This restaurant is located just 1/4 of a mile from The Island and is nestled on top of a hill (you might miss it if you are not looking for it). Just look for the yellow "The Alamo" sign and head up the hill and you will find it.
The Old Mill Restaurant
On our last morning there, we decided to eat at The Old Mill Restaurant — which is a fan favorite among tourists and locals alike.
They offer complimentary juice and muffins to enjoy while you decide what you want to eat for breakfast. It was great and I can see now why it is a fan favorite.
After eating, you can shop in the area as there are tons of great shops waiting for you to visit!
What to Do
During our stay in Pigeon Forge, we had SO much fun visiting just a few of the many attractions that there are. Like I said, where we stayed was perfect because we were within walking distance of a million and one things to do.
The Giant Smoky Mountain Wheel
If you are not afraid of heights, you need to take a ride on the Giant Smoky Mountain Wheel. We decided to do this on our last day there, and to see the mountains from 200 feet up is simply amazing.
But to see the wheel at night along with the fountain show is breathtaking.
Not only do you have the wheel, but there is also a ropes course, laser maze, arcade, Escape Room and more — all at your fingertips while you stay on the Island.
The Comedy Barn
On our first night there, we had reservations to watch the 2-hour Comedy Barn show. Y'all I have never laughed so much in my life.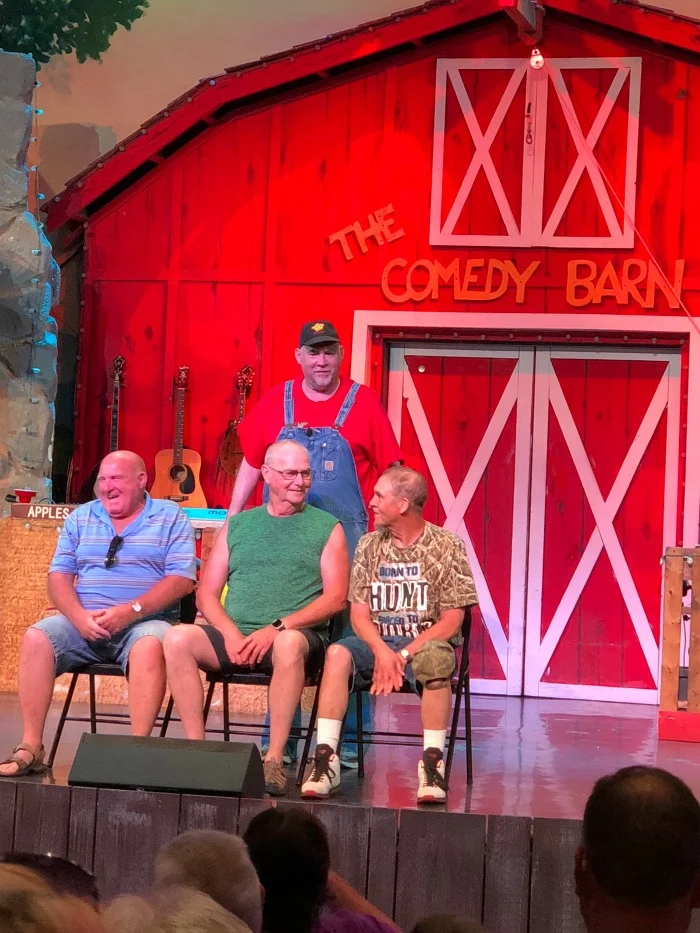 There is nothing like good clean fun to make you have gut busting laughter! They also offer snacks to munch on while you watch the show. I promise this is one you will definitely want to see.
Alcatraz East Crime Museum
If you totally love crime stuff, then this museum is a must see! Stephen and I have been longtime fans of all things crime related, so we knew this was a tour we were going to absolutely love.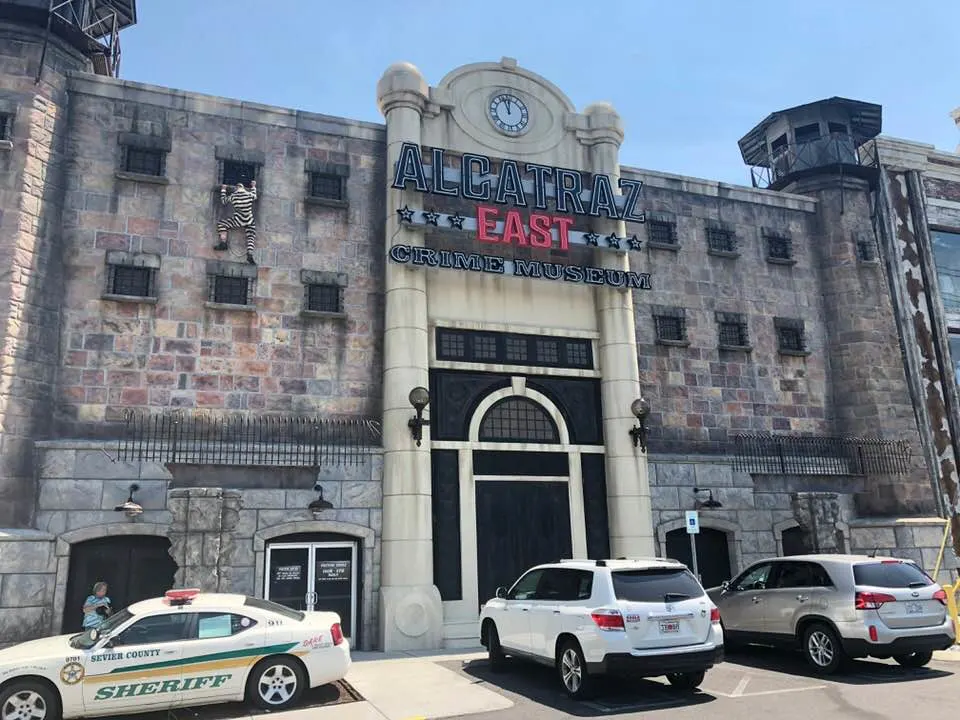 There is so much to see and experience here from the very first big-time crime, to even the latest crimes like school shootings and more.
They have tons of interactive activities to participate in. In fact, I was a sleuth and cracked the safe — and tried my hand at walking the yellow line at different intoxicated levels.
Titanic Museum
The Titanic Museum is always so fun. I love that you get to learn all about the ship and the people on the ship. When you enter, you are given a card of an actual person that was aboard the Titanic. While there, you follow their journey and at the end of the tour, you find out if they made it or not.
This is the third time I have seen the Titanic and it never gets old. I love it!
Carriage Rides
Not even 1/4 of a mile from The Island, Heritage Carriage Rides offers a fun evening ride around the area for you and your sweetie.
We got to ride in the Cinderella carriage and our driver talked about all the cool things in the area to see. It was a fun ride and everyone should take one.
They have carriages for a 2-4 person ride, or if you have a bigger party, they have a bigger carriage for that.
Summertime Never Looked So Good!
If you are looking for a great place to visit this summer, make plans to visit Pigeon Forge. There is SO much to do and to see here. It is one of the most exciting cities that I've visited so far.