One of my favorite vacation destination spots of all time is Pigeon Forge, TN. If you have visited my site at any time, you know that I have posted A LOT about my love of this beautiful city.
Pigeon Forge is a family vacation destination located at the foothills of the Great Smoky Mountains. The distinct variety of new and established entertainment and activities that inspires unforgettable memories and stories.
I know that I have a ton of great memories myself — over 20 years worth (and yes we have been going that long).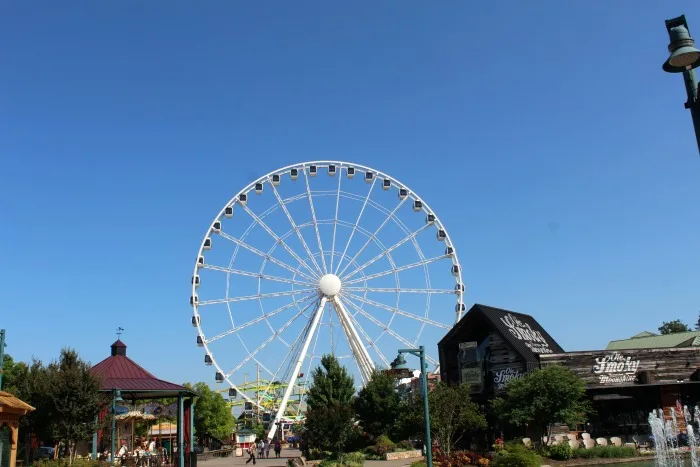 There are so many reasons why I love Pigeon Forge, but today I wanted to share my top 5 reasons why this should be your next family vacation destination (or your next romantic getaway– the possibilities are endless)!
5 Reasons Pigeon Forge TN Needs to Be Your Next Family Vacation
#1 Budget-Friendly Destination
One of my number one reasons that I love coming to Pigeon Forge for a vacation is that it is super budget-friendly. Ever since my kids were little, we chose to come here for a quick getaway.
There are many options for hotels, cabins, and resorts that offer amazing deals(like the Margaritaville Island Hotel) — and sometimes they will give you combo deals for attractions and shows just for staying at their accommodations.
#2 Tons of Activities for the Kids
Another great reason that I love bringing the family here is that there is SO MUCH to do — for everyone in the family.
We love go karts so one of our favorite things to do is visit one of the many go-kart tracks right in Pigeon Forge. We used to let the kids run loose riding all their favorites.
And if the place has a combo arcade/go-kart attraction then that is even more of a plus for us! I am known as the ticket cruncher in our family (one time I scored 2,000 tickets).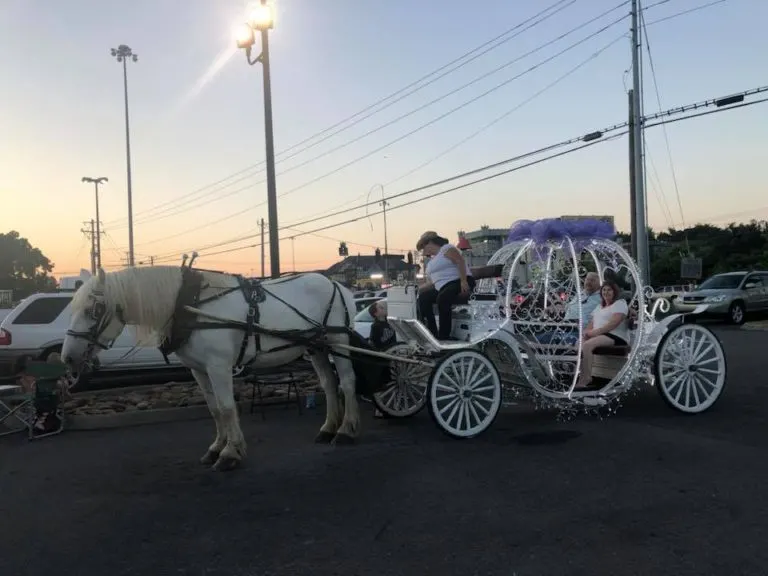 There are Ferris wheels and daredevil attractions for older kids, and for those of us who are not so faint of heart, there are easy attractions like carriage rides and more.
#3 The Scenery is Breathtaking
Nothing makes me fall in love with nature more than taking a drive right into Pigeon Forge. Those gorgeous Smoky Mountains and beautiful landscape pull me away from the hustle and bustle of my life.
The closer we get there when we visit, I feel the stress of my busy lifestyle melt away so that I can enjoy myself. I'm not thinking of blog posts or recipes I need to write. I am not thinking of client calls I need to make.
All I am thinking of is enjoying my family and breathing in the fresh country air.
#4 So Much Great Food
I am one of those people that I live and breathe for trying new foods — which is one of the reasons I love going to Pigeon Forge for a family getaway.
There are always so many great places to choose from! Fried chicken and more (Paula Deen's Family Kitchen is a MUST), the best bbq on the planet, delicious aged steaks, fair food, old country-style food at The Old Mill Restaurant and THE BEST breakfast ever at Frizzle Chicken Farmhouse Cafe and more — the possibilities are completely endless here.
I am not going to lie — I usually eat myself into a food coma by the time we finish our family vacation.
#5 Some of the Best Shows Out There
This last time that my husband and I went on a romantic trip to Pigeon Forge, we got to see our first comedy show at The Comedy Barn (one I totally recommend) and I laughed SO HARD.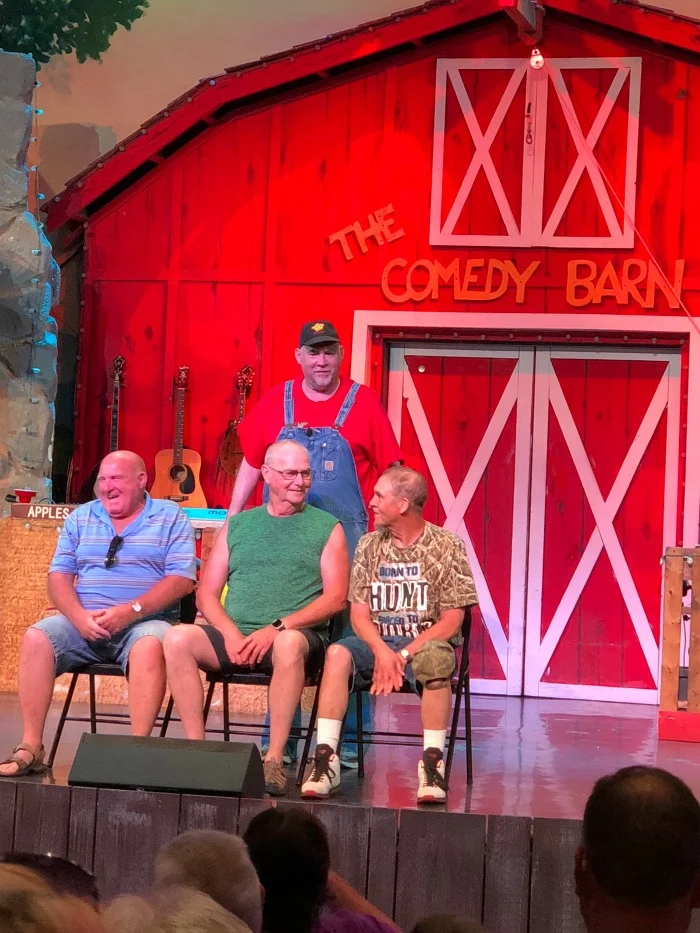 Nothing makes me love a city more than one that can make me feel joy and gut-busting laughter like that.
There are so many great shows that Pigeon Forge offers. There are country shows and gospel shows, and yes even funny comedy ones that are a must see.
Finally
As you can tell, I have a huge heart for Pigeon Forge. I love everything about it and all that they have to offer families. If you are looking for the perfect family destination this year — for any season — Spring, Summer, Fall, and Winter — Pigeon Forge is it!