I received complimentary tickets to see Samson at the Sight & Sound Theatre in Branson, MO. All opinions and love of this magical and spiritual program are 100% my own.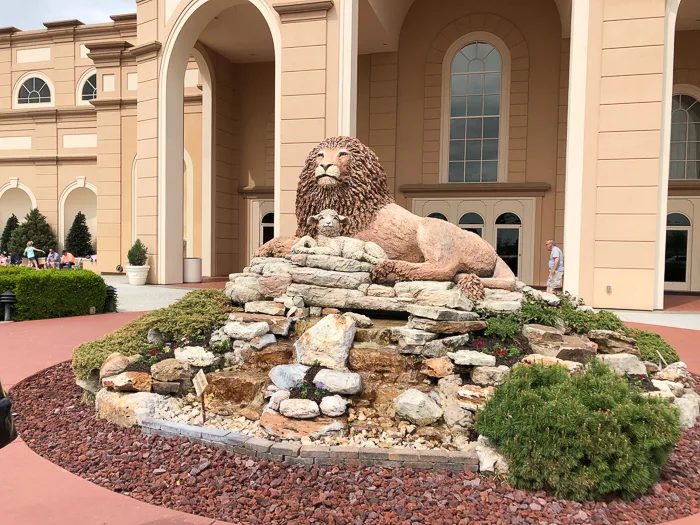 Several years ago, my husband and I had our first experience at the Sight & Sound Theatre when Jonah was live on stage. This production brought me to tears and really brought to life the story of Jonah for me.
Now — for just one season left, you can catch the story of Samson. Thankfully, Stephen and I got a chance to catch it while we were in Branson for the #BloggingBranson event and I am so glad we did!
Catch Samson One Last Time at Sight & Sound Theatres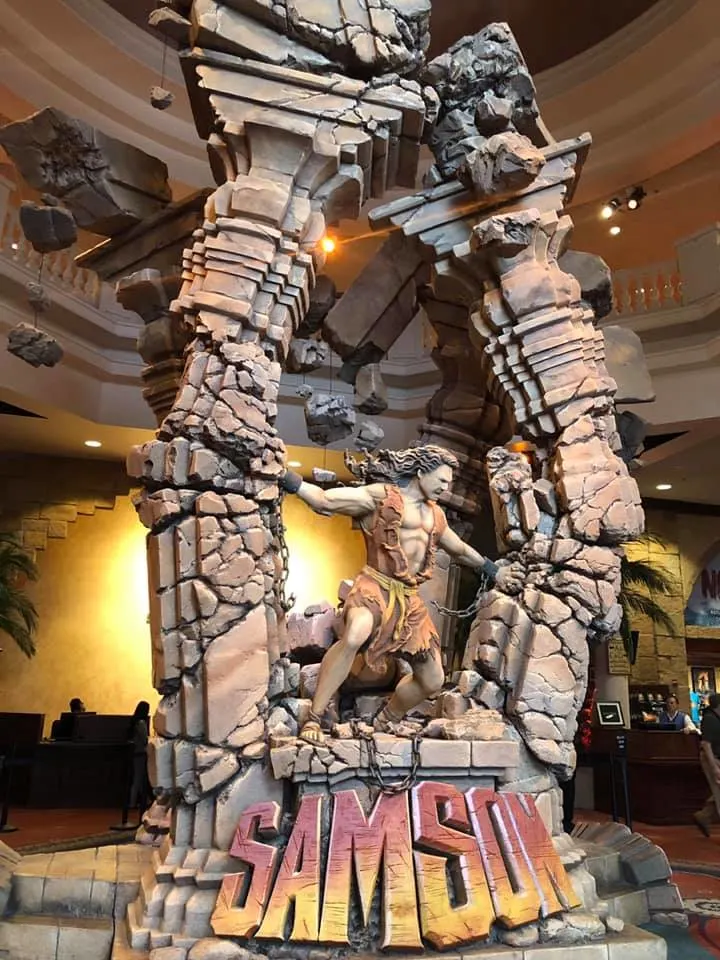 The thing that I truly love about the Sight & Sound Theatre is that it truly does bring the Bible to life for you. They work tirelessly learning the story so that you are 100% drawn in and feel as if you are actually living the Bible.
I wish that I could share this experience with you throught my own photos, but they have an explicit rule of no photography or video whatsoever. They do that so that everyone has a different experience and live it out themselves as the story comes to life. So — you will have to trust me when I say that this performance was everything and you need to see it!
The Theater
The theater itself is HUGE! From the moment you pull into the parking lot, everything will make your jaw drop. From the eqxsiite statues and gardens outside, to the high ceilings and beautiful decorations inside, you will feel like you are in another place and time and almost as if you are in New York at a big fancy production.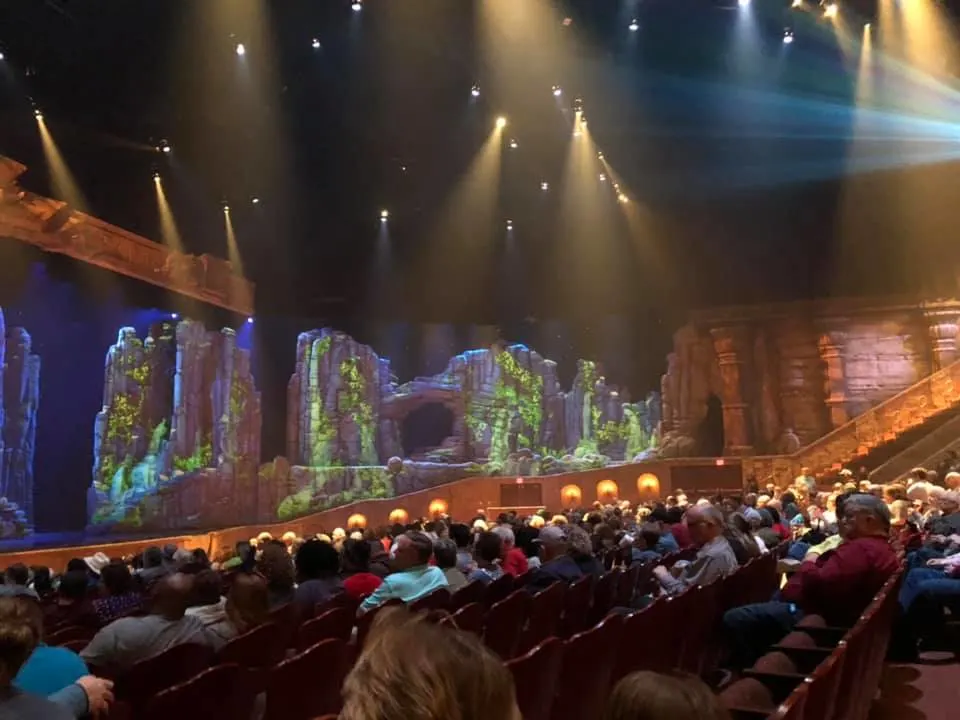 Once you head inside, you will find concession stands and a gift shop full of merchandise that you can purchase. They have all kinds of photo props out front and more so be sure and snap lots of photos while you are in the lobby!
The Performance
I have read the story of Samson over and over again since I became a Christian many years ago. I was extremely ecstatic to find out that I was invited to Branson again because Stephen and I had been wanting to see Samson — especially since this is the final time you can see it.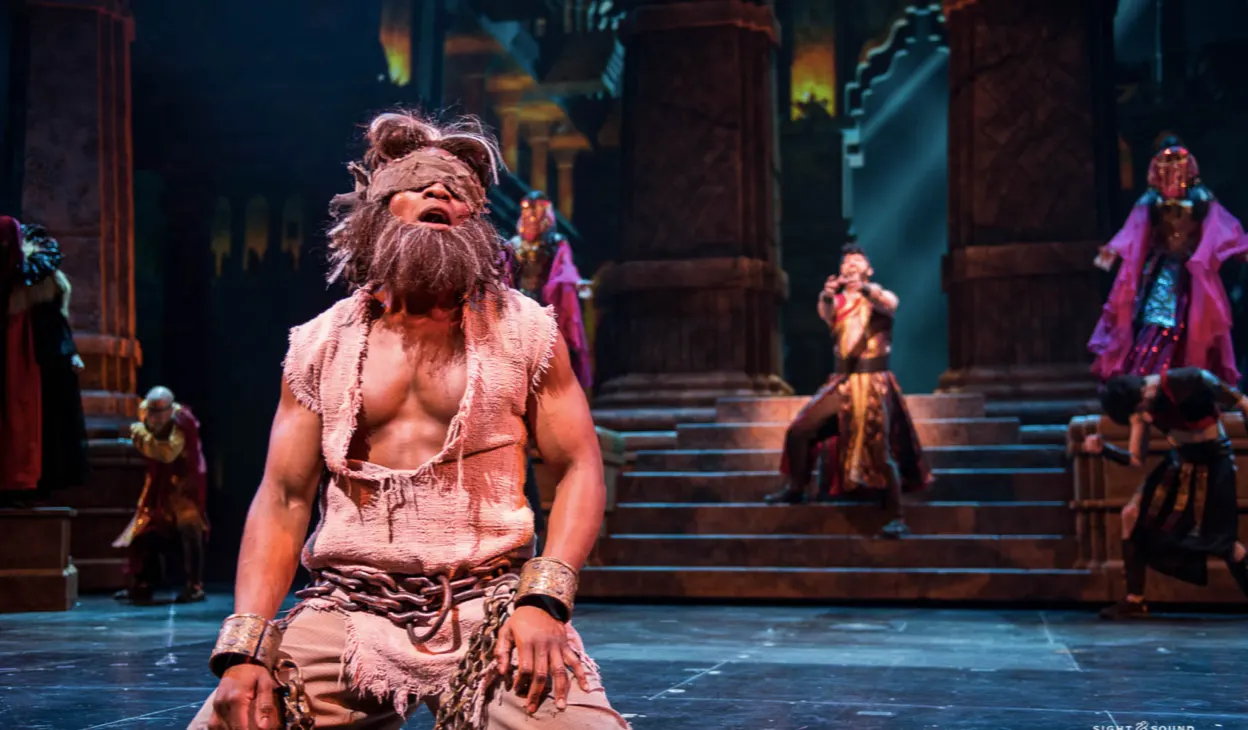 The story of Samson will be available until October 12 and then it will be gone forever. If you want to see it, NOW IS THE TIME!
The lights went down and as soon as the actors and actresses began, I felt like I was being swept away to biblical times. The music was amazing, the sets were SO elaborate and well done, and they even had plenty of live action in the audience to go along with the performance.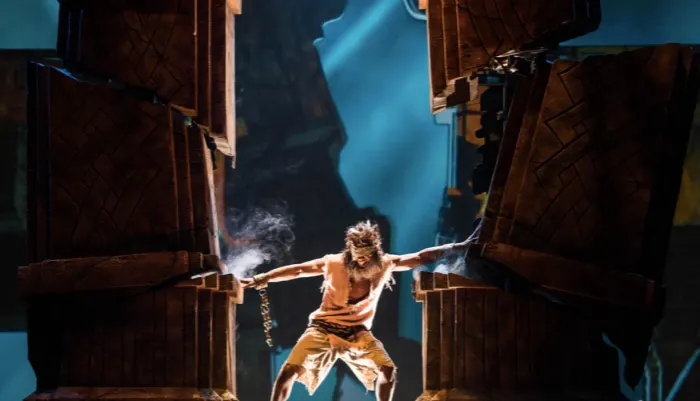 If you have ever wondered what it is like to see a Bible story in action, Samson is one of those that will make you feel like you are part of the action.
Some of the props that they used were HUGE — like the gate for example.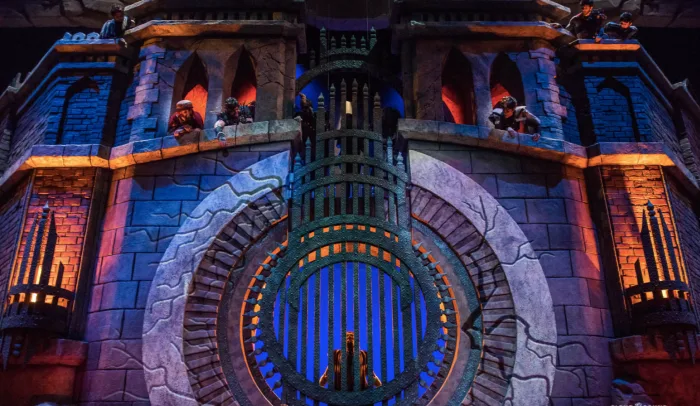 This scene was extremely moving and will bring you to tears. I was on the edge of my seat the entire time.
But the moment that this story hits home for you —
When Samson is finally captured, and his eyesight is gone, but God reminds him of his strength — that is the moment that you will want to hoop and holler and scream, "That's My God!!!!"
IS THIS PERFORMANCE GOOD FOR KIDS?
This performance is great for all ages. There is so much interaction and live action going on that there is not that often that little ones get fidgety.
However, if your toddler or baby start fussing and needs some room to move around, simply visit the family room upstairs and not only does your toddler get to stretch his legs, but you don't have to miss the performance.
The Final Season
Make plans to see this extraordinary story brought to life by some amazing actors and actresses. You will not regret adding Samson to your list of plans when you vacation in Branson this year. Remember, you have until October 12th to see it!