I was invited to a media event as part of #BloggingBranson sponsored by The Stone Castle Hotel & Conference Center. My meal at Florentina's Ristorante Italiano was provided. All thoughts, opinions, and ideas are my own!
If you're looking for one of the best restaurants in Branson MO, look no further than the delicious Italian food at Florentina's Ristorante Italiano.
For me, I am a true lover of Italian food. At home, when I want comfort, a big plate of my homemade spaghetti and meatballs do the trick. When I think of eating Italian food, I envision my family sitting around the table, talking and truly enjoying each other's company.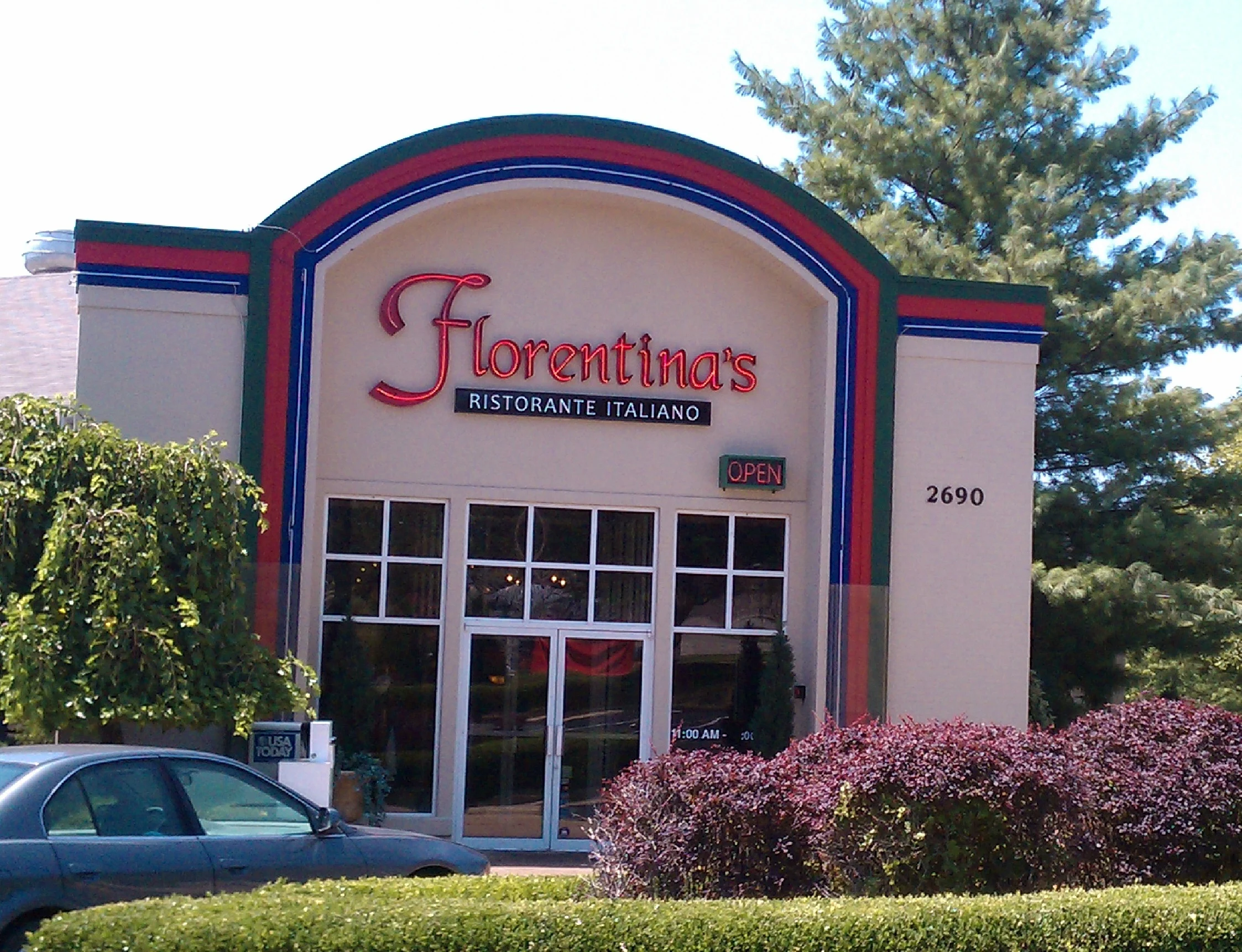 Photo Credit: Florentina's
When we were invited to attend #BloggingBranson with other bloggers, I won't lie. I was a bit apprehensive. These were all new bloggers I had never met before. But never fear. When we stopped to eat lunch at Florentina's, one of the best restaurants in Branson, MO — my vision of family (bloggers consider each other family) sitting around a dinner table eating, came true.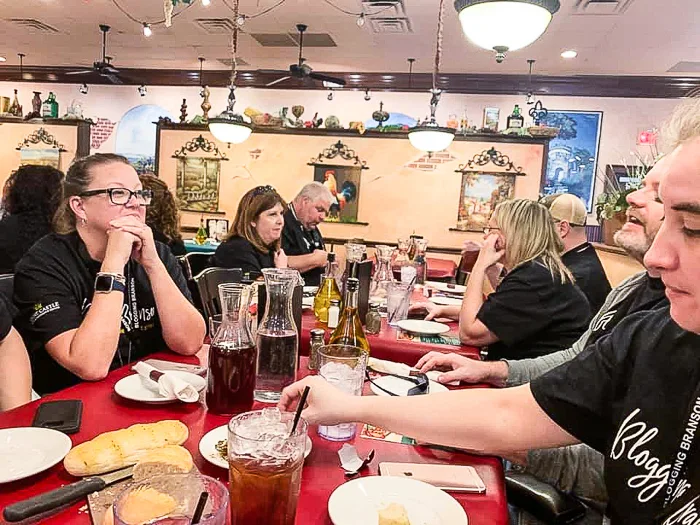 Photo Credit: Going out the Door #BloggingBranson
This Branson Restaurant Offers a Great Bonding Environment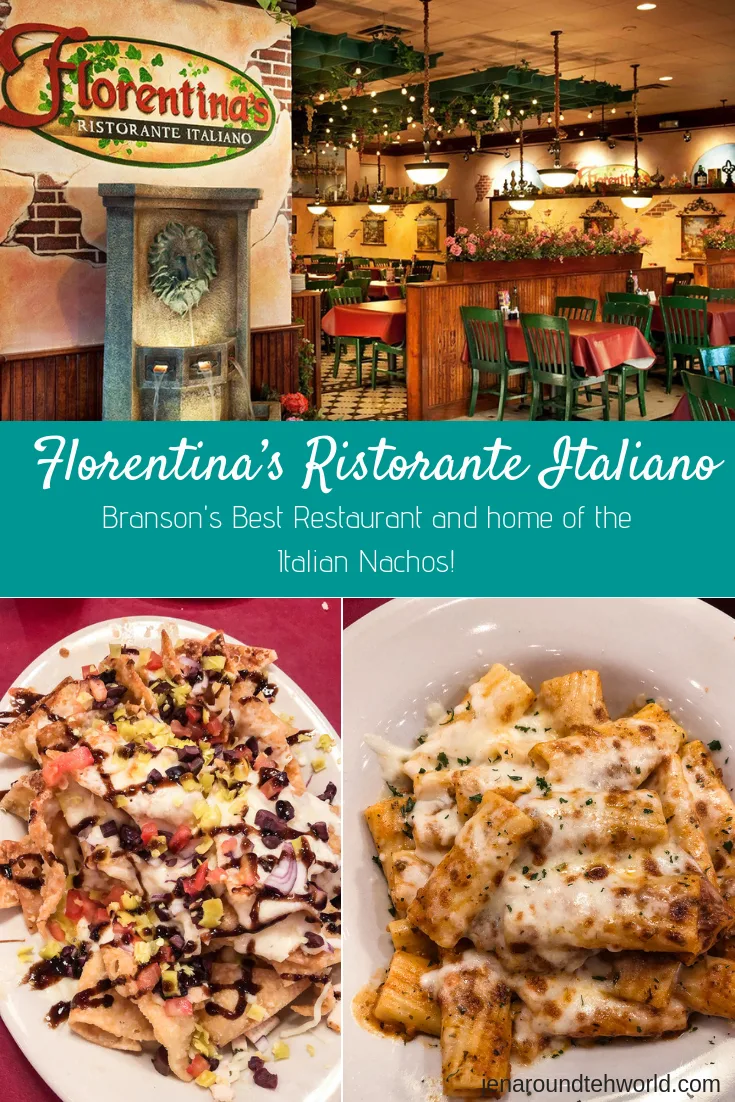 I met the beautiful Adeina of Creative Lifestyles and we naturally bonded over our fur babies. We shared a delicious plate of Italian Nachos, which happens to be a signature dish of Florentina's.
We laughed and chatted about how spoiled our babies were and our husbands hit it off pretty well also. That's the thing about Italian food — it brings people together, and Florentina's has created an environment that does just that.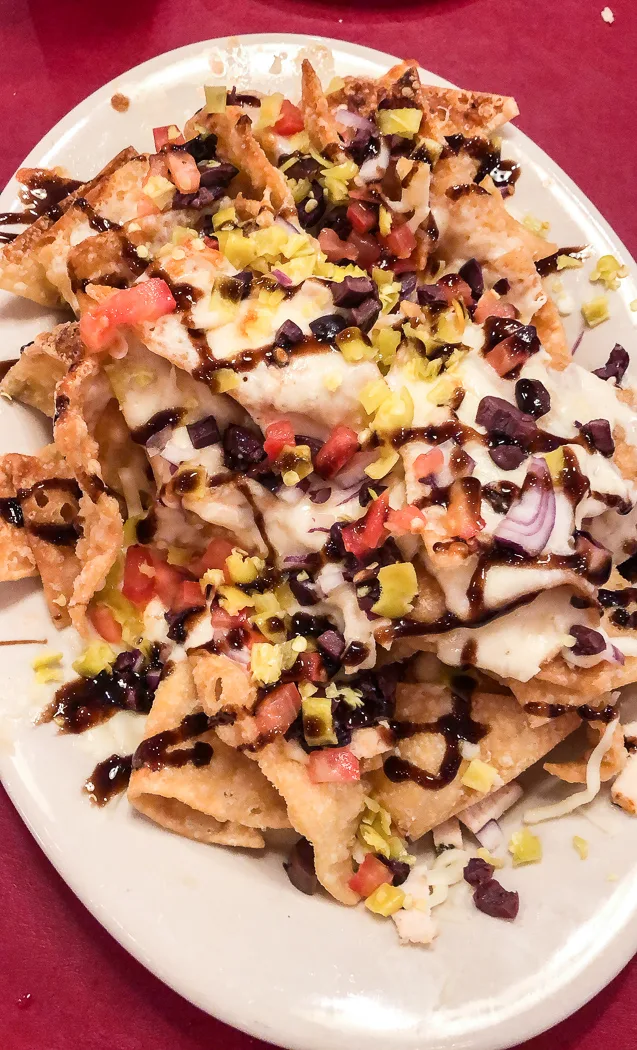 These Italian Nachos are so good! They are made with fried wonton chips and then topped with alfredo sauce, a mozzarella cheese blend, diced grilled chicken, sliced kalamata olives, chopped up pepperoncini peppers, diced Roma tomatoes, and red onions. Most who try to make this dish stop right there, but not Florentina's. They take it over the top by adding a tangy balsamic reduction.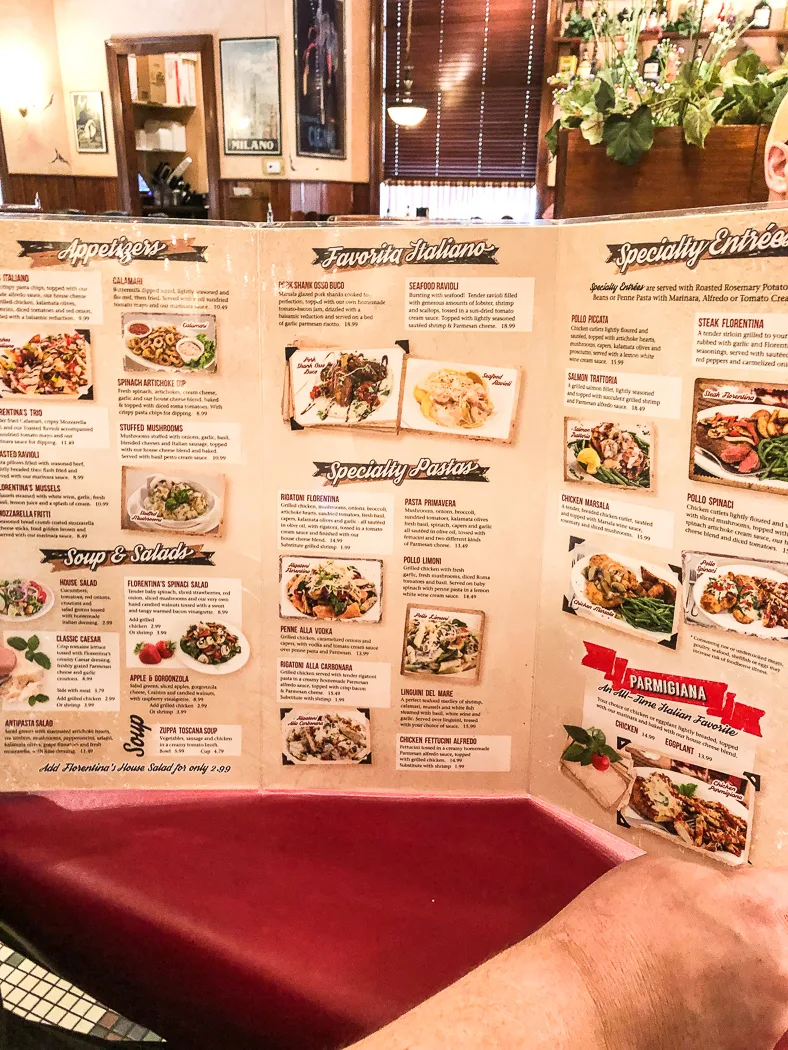 A Little History of Florentina's
Florentina's Ristorante Italiano has been around for almost 10 years. It is privately owned and offers a unique experience like no other in Branson, MO. In fact, if you are staying at Stone Castle Hotel and Conference Center, Florentina's is literally two minutes from the hotel.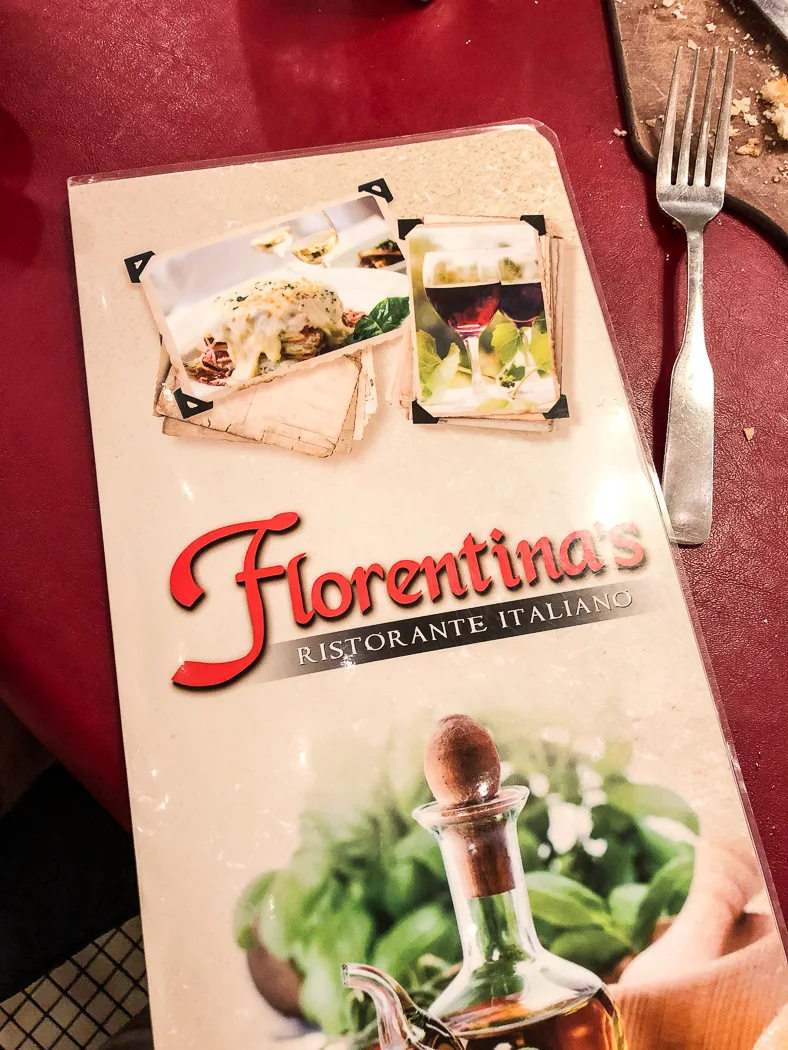 When Florentia's opened in Branson they decided to bring in one-of-a-kind chefs to create their unique menu that includes dishes like their delicious Italian Nachos, fettucini alfredo, toasted ravioli, salads, yummy pizzas, and my favorite — the Baked Rigatoni.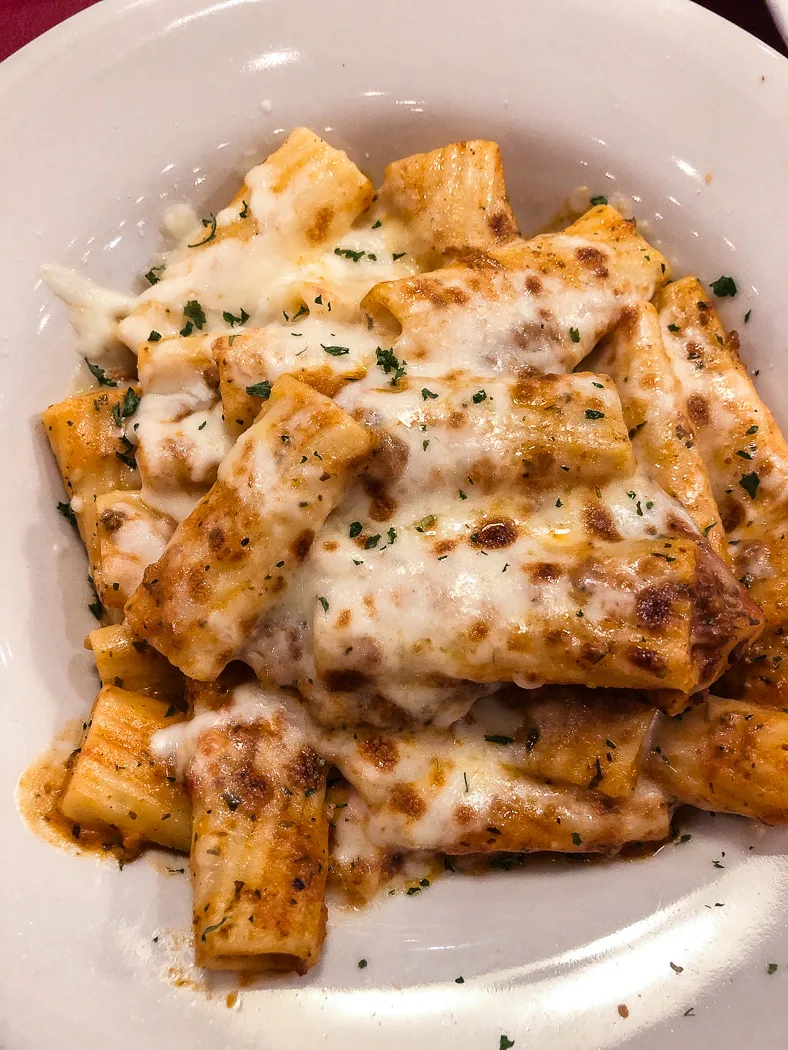 Just like real Italian meals, no dinner is complete without the start of an appetizer, and true to the heritage of delicious Italian food, we were brought out some fresh bread and olive oil dipping sauce that was so amazing and out of this world.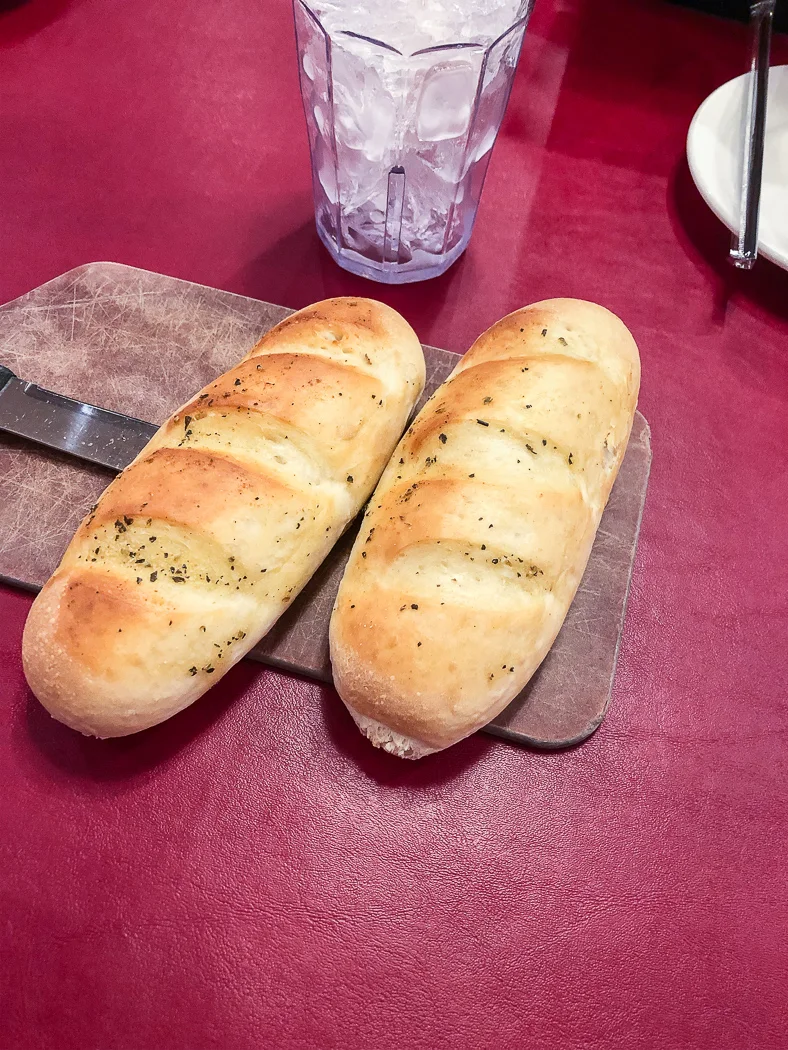 The bread was super soft on the inside and had a warm crusty crunch on the outside. I loved it because when I dipped it in the tangy olive oil dipping sauce, that soft bread just soaked up all that herby goodness!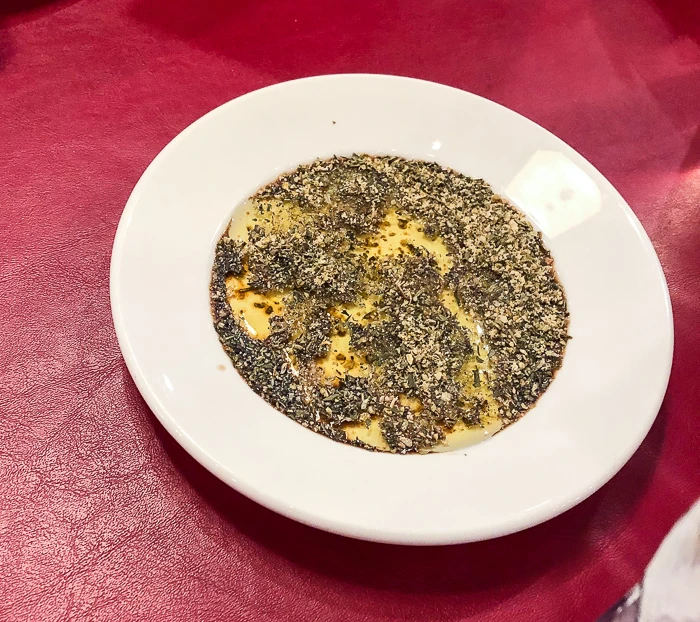 And of course, after your appetizer, and bread, and your entree, if you still have room left in your stomach, you HAVE to get dessert. They have several options to choose from. I mean, what can be better than excellent conversation, great food, good company, and a fantastic dessert with coffee to end a meal?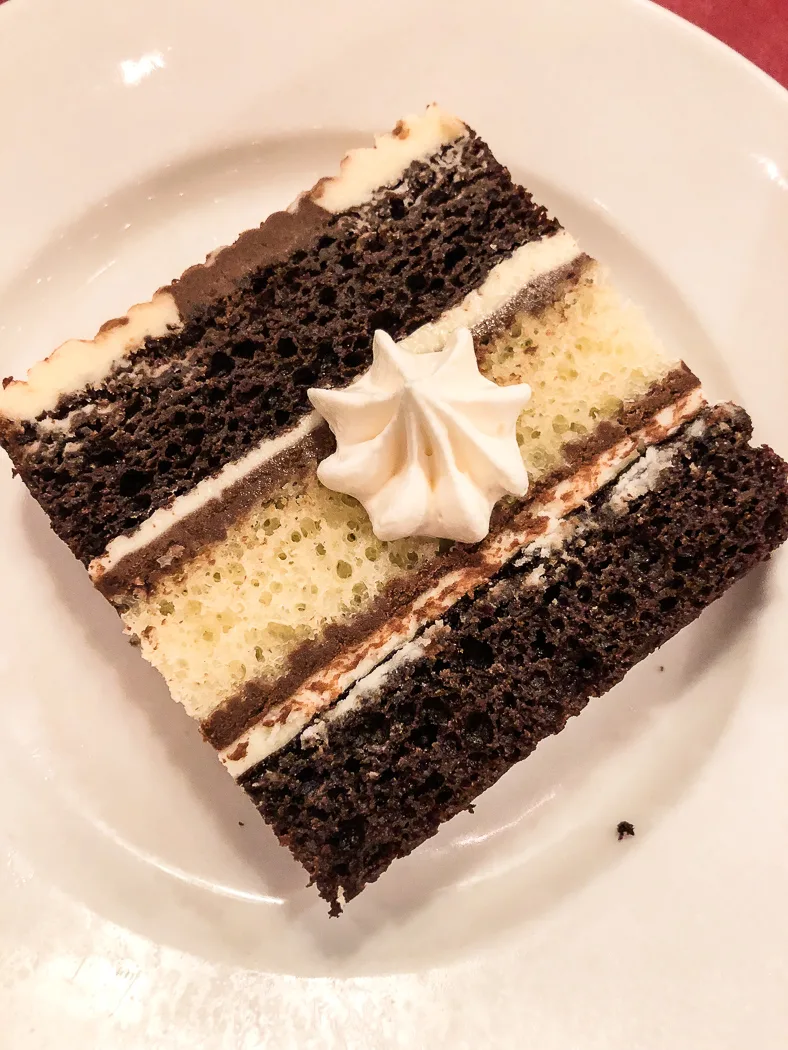 Florentina's Cares About Their Customers
One of the things that just keeps resonating with me about my visit to Florentina's is their focus on creating a family-friendly atmosphere. It shows through the smiles of the staff and the genuine conversation going on in the restaurant.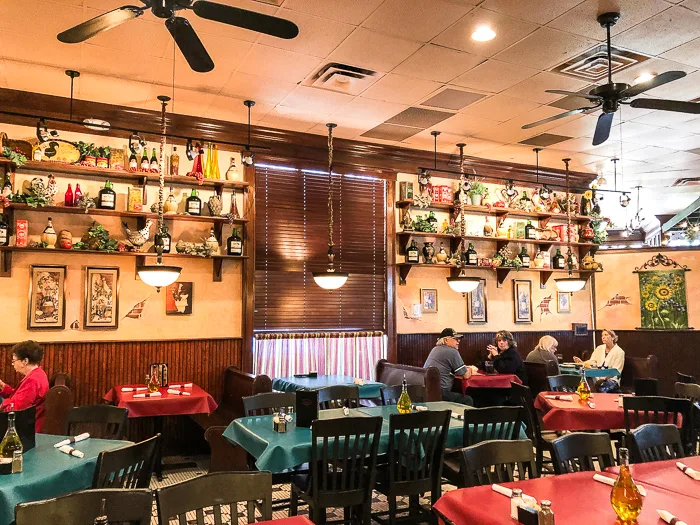 I noticed that there was every generation represented in this restaurant. I looked around and there was young and old alike enjoying a meal. And you know what? No one was looking at their phone. Each person was engaged in real, heartfelt conversation with each other.
The atmosphere that they portray in Florentina's is the kind my heart craves when I go to eat somewhere. And you know what? You can totally tell that the owners take pride in the restaurant.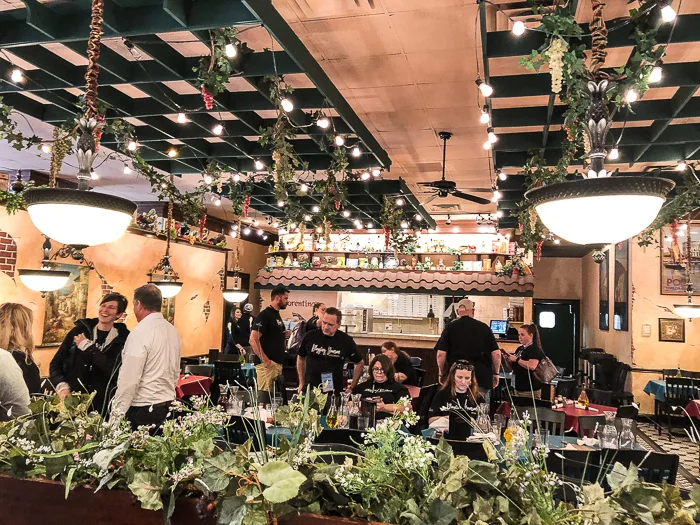 When we got to speak to the owner of the restaurant (who also owns the Branson Imax Complex as well) he shared with us that they read every single comment card that comes in and they use those to make changes and improvements to the restaurant. The staff and owners truly take to heart what the customers like and don't like.
That is true customer service and a restaurant I can always get behind!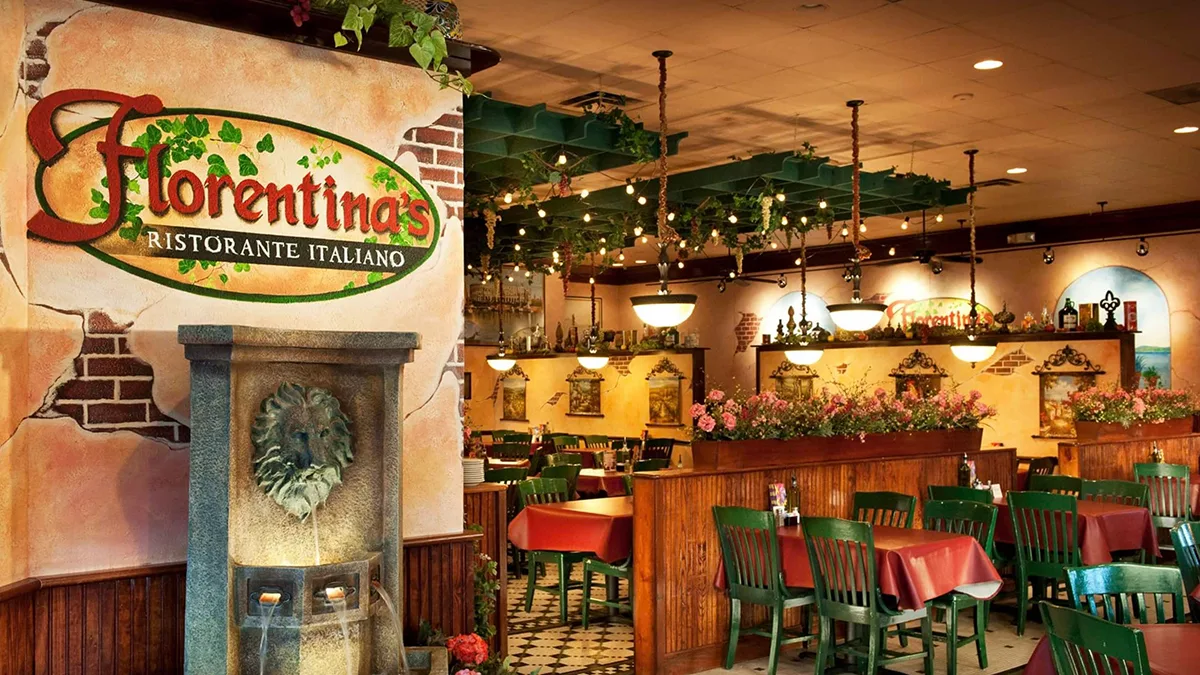 Photo Credit: Florentina's
Planning a trip to Branson anytime soon? Be sure to stay at the beautiful Stone Castle Hotel and Conference Center. Head up the road just 2 minutes to grab yourself a fantastic lunch or dinner (and don't forget those Italian Nachos!)
Have you ever had Italian Nachos? What is your most memorable restaurant experience?