Last month, I got my first taste of Austin Texas.
The moment I stepped off the plane, I felt completely and totally at home.
This southern girl has been to tons of places like New York, Gulf Shores, Branson — but none compare to the feeling I felt while in Austin.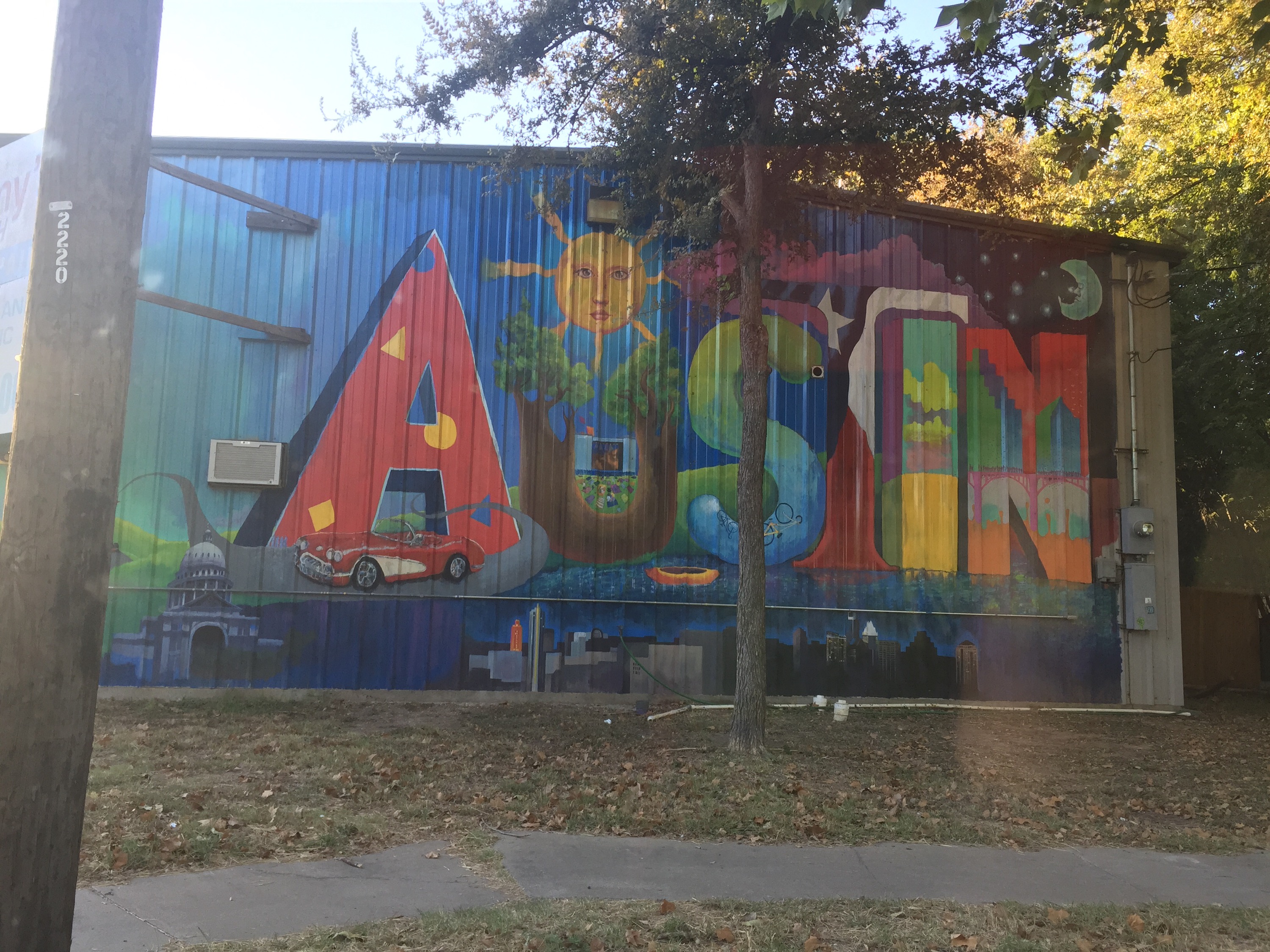 I mean, this Kentucky girl with her southern drawl did not get asked where I was from, my boots and I walked the streets without people looking at me like I was from out of town and the atmosphere was magical.
And don't get me started on the food!
I went here with some other bloggers as part of the Nutrish ambassador group. We did a little sight seeing, a little volunteer work, and A LOT of eating.
Places to Eat in Austin, Texas
We ate dinner one evening at Swift's Attic. If you love food — and the kind of food that is funky and weird, but freaking delicious — you have to stop in here.
They offer small plate tapas and if you have never eaten anything other than your regular Southern food, step out of your box and eat here.
We had 9 courses or something like that and it was so phenomenal. In fact, the dessert that wound up being everyone's favorite was the Popcorn and a Movie Gelato.
That gelato tastes like popcorn. I have to figure out how to make this myself!
We ate BBQ at Black's BBQ. Of course, when you come to anywhere that has authentic BBQ — you have to have some.
You can order a little of everything which is pretty much what I did and again — the food was mouthwatering.
Ribs, brisket, Mac and Cheese, banana pudding — it is the best thing in the world for a Southern girl like me to get a little taste of home.
One morning, we walked from our hotel, the Stephen Austin which is just two blocks from the state capital, and had breakfast at the Slake Cafe.
Let me just start off by saying that the coffee here? Better than Starbucks. They made me a delicious Pumpkin Caramel Spice Latte and I about lost it y'all!
You know me and my coffee anyway, so when I tried that delicious coffee — I closed my eyes and just enjoyed every savory sip– and then my breakfast arrived.
I don't even remember the name of this taco, but it was filled with bacon, eggs, onion jam, salsa, and more. Every bite melted in my mouth.
I love restaurants that are little holes in the wall — and this was one of those places. Once you walked inside though, the atmosphere was eclectic — my favorite kind!
While in Austin, we did a little sightseeing and volunteer work at the Zilker Park — which is both a people and dog park. We were there supporting Love-A-Bull to bring awareness to #NationalPitBullAwarenessMonth and honestly, we had a blast!
The Bar Scene in Austin, Texas
We met some really great pets — friendly and fun- and I loved how the park worked. There is a whole section that is leash free and it was super fun watching the dogs running around and playing with each other.
My favorite was this little frenchie named Pooh.
He was a muddy little mess.
After volunteering at Zilker Park, then we headed downtown to Yard Bar – a pet friendly restaurant.
Y'all — every city needs a Yard Bar restaurant. They even have food on their menus that families can order for their pets.
The seating is great too — it's all outside!
They even have a play yard for the pets. This is seriously the coolest place in town.
They have amazing drinks — mine was a Mocha flavored.
Then the owner of the restaurant brought us out some complimentary appetizers — these delicious hush puppies — and let me just say right now — lawd have mercy! They were amazing.
We each were only going to eat one — but we wound up eating the whole basket — there were 3 baskets by the way!
Austin was a great place! I cannot wait to go and visit again. Time to find more fun and funky places to eat as well as places to visit.
Texas is just another Kentucky to me!
What about you? Have you ever been to Austin? What was your thoughts?