If you are looking for somewhere to visit this summer, let me tell you about one of my favorite places in the world to visit — Gulf Shores and Orange Beach.
It has been our vacation spot for the last two years and we have eaten at MANY restaurants while there.
This post was originally published in 2016. I have recently updated it with more suggestions from the locals in Gulf Shores as well as my own favorites when we first visited.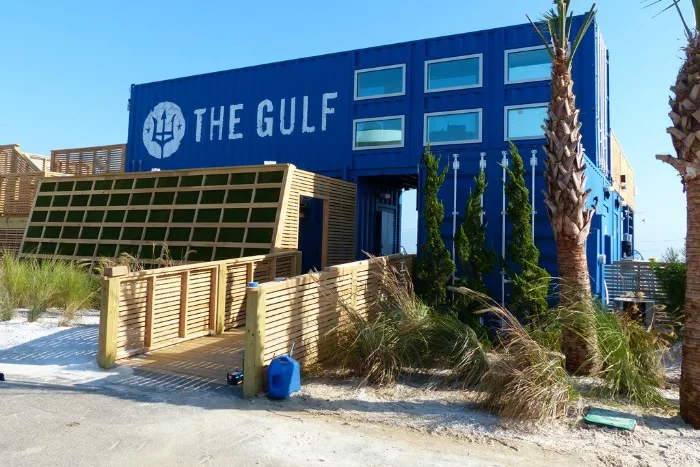 Today, I am sharing my best places to eat when you visit Gulf Shores and Orange Beach.
Of course, this list is just my preference for restaurants. I am not a local — but at the bottom of this post are a ton of restaurant faves from the locals that actually live in Gulf Shores!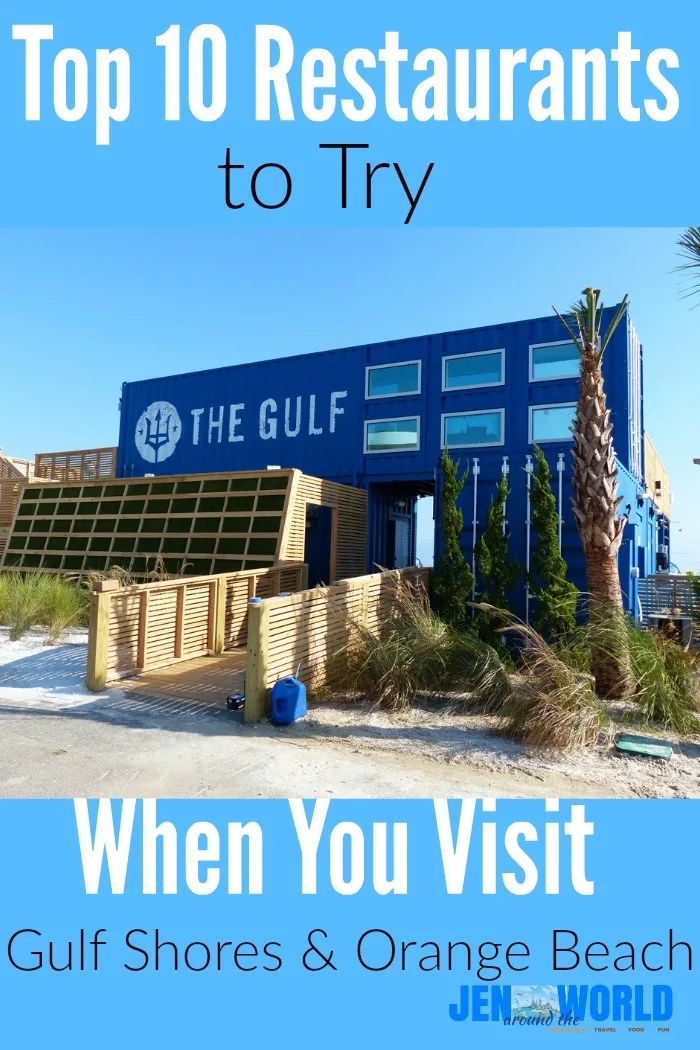 10 Best Places to Eat in Gulf Shores and Orange Beach
These are not in any particular order — just numbered from 1-10.
#1 Brick and Spoon
Brick & Spoon is known for the Build Your Own Bloody Mary Bar, but for me, it was those amazing breakfast tacos and shrimp and grits that held my heart.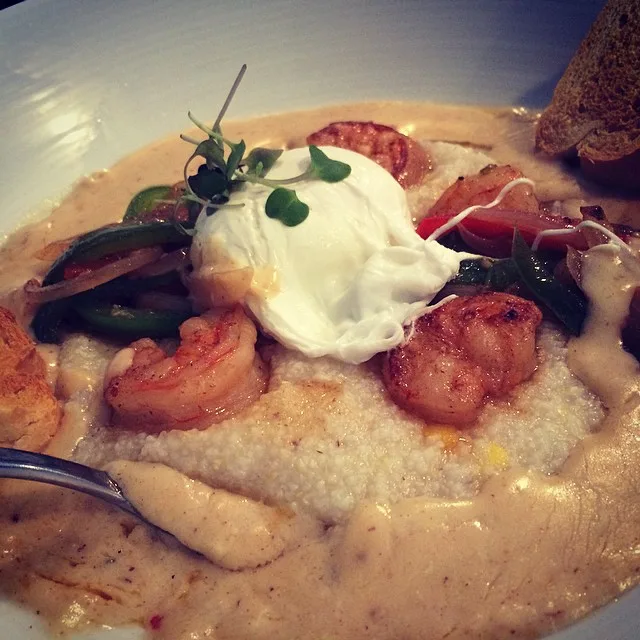 It's a quaint little restaurant on the Orange Beach side, located on Canal Drive. Lots of fun there and the food again is just simply mouthwatering.
#2 The Gulf
Out of all the places I have eaten at, The Gulf has definitely been a favorite spot. I love the outdoor seating and beautiful gulf front view.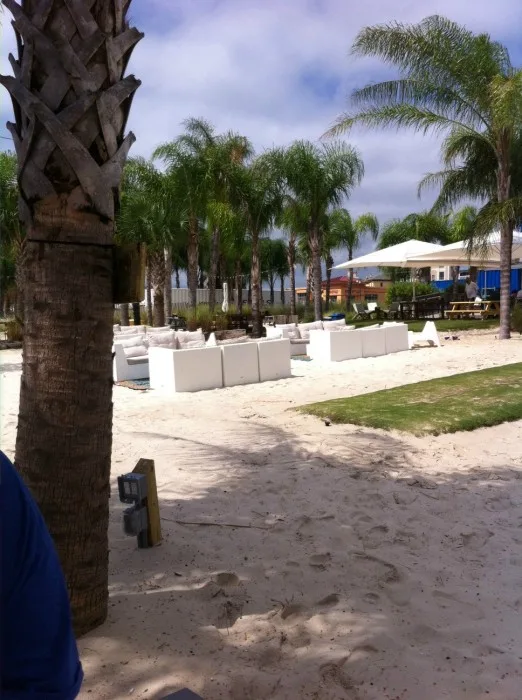 The food is amazing and fresh and the music cannot be beaten. You never know what old vinyl record they will play. When we visited, I jammed out to Urban Cowboy!
The restaurant is eclectic too — it's made out of shipping containers. It is located on the Orange Beach side.
#3 Villaggio Grille
If you want to have a more upscale dining experience, then Villaggio Grille will fit the bill for you. We ate there on a date night and the food was phenomenal.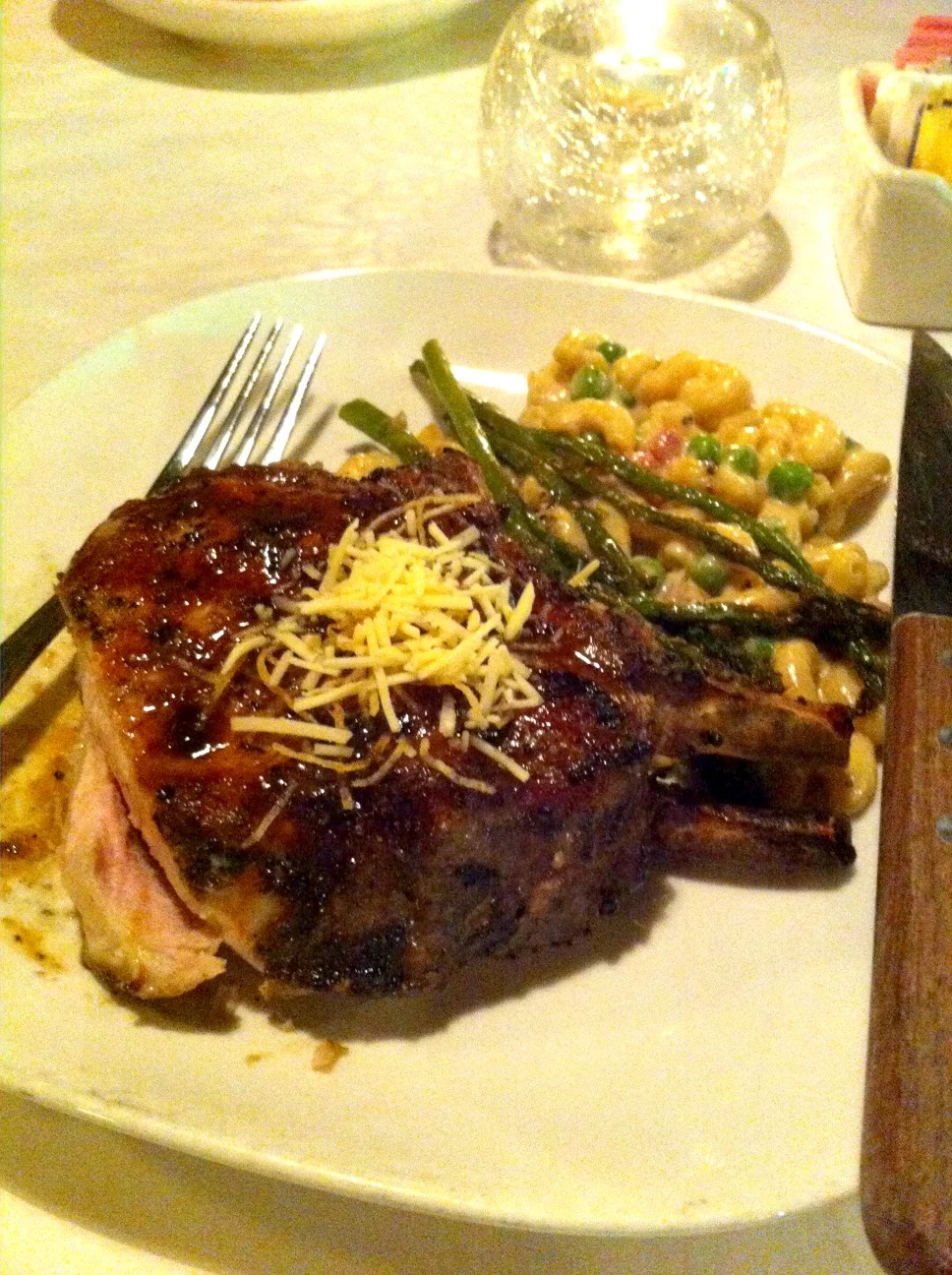 It is very romantic here, especially if you go in the evenings. It is located in the Wharf at Orange Beach and offers some great food choices. I suggest the pork chop, however, my husband loved the Paparadelle Pasta.
#4 The Hangout
I loved the Hangout when we visited. It is right in the heart of Gulf Shores and offers SO much for the family! It is right on the beach so if you have spent the day swimming and tanning but you are starving, just walk right on in and grab a bite to eat.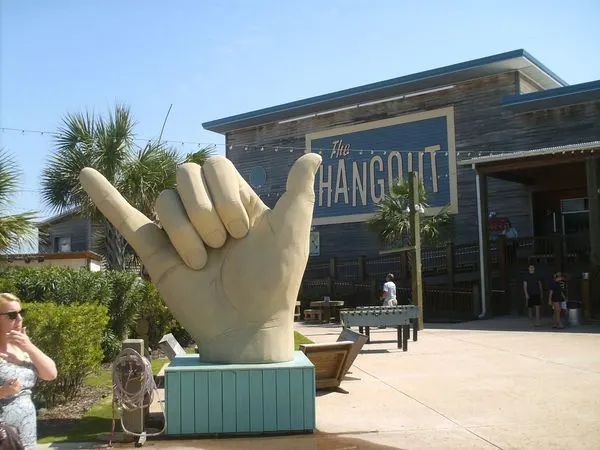 There is a lot of nostalgia hanging on the walls of The Hangout. We had so much fun looking at the old tin lunchboxes and Pez dispensers. They even have a little shopping store there as well.
The food is great, but the atmosphere is the best. Lots of fun and games all around the whole restaurant. It is definitely a place you do not want to miss.
#5 Ginny Lane Bar and Grill
I met with the tourism board here for lunch at Ginny Lane Bar and Grill and let me just tell you, I will be going back here on my next visit to Gulf Shores. It is located in the Wharf in Orange Beach. From the outside, it doesn't look like much, but once you walk in, you will be blown away.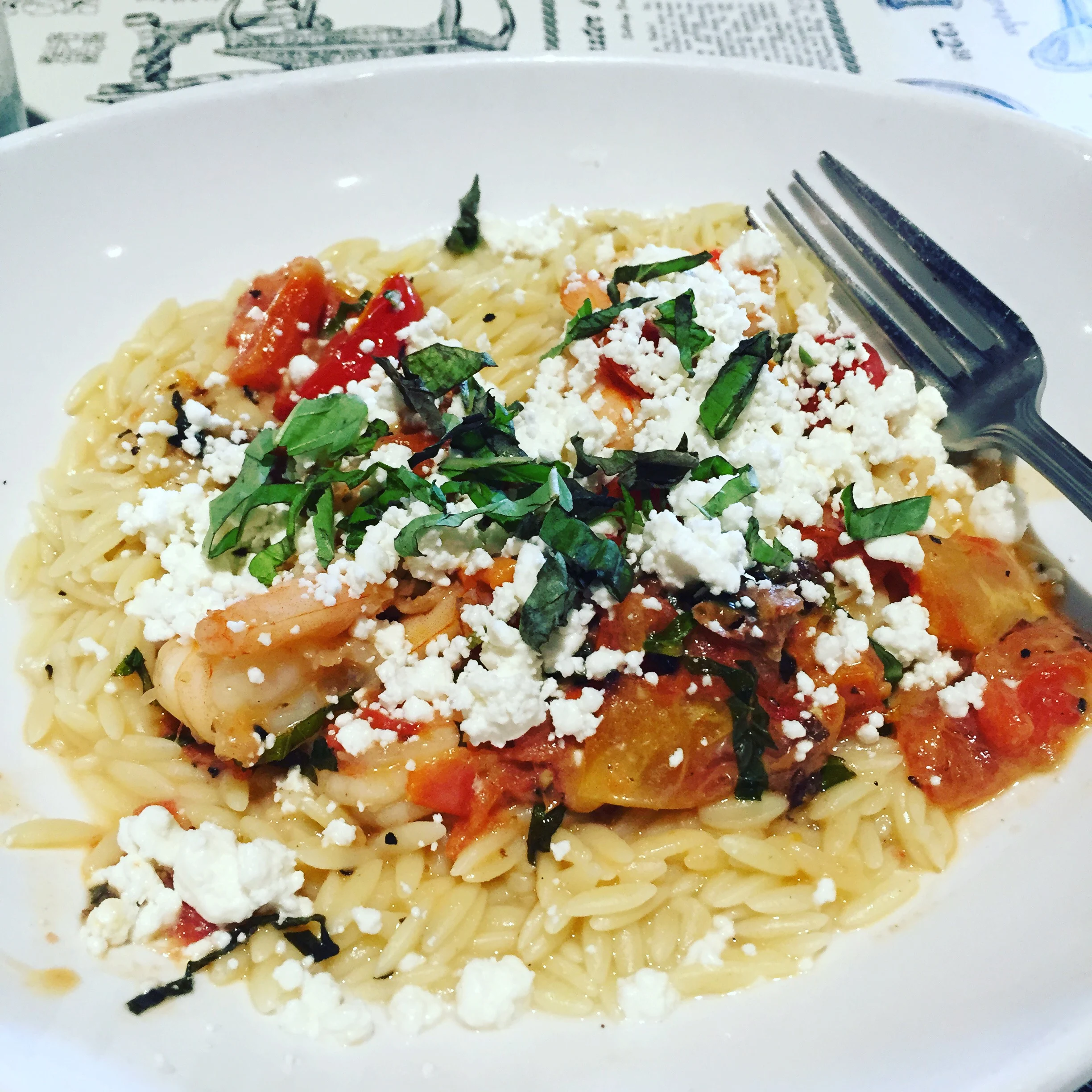 They have a live band on the weekends and some of the best food I have ever eaten in my life. The prices are very inexpensive.
If you have been out for a day of shopping at the Wharf, then you will want to make sure to stop in here and eat. You will not be disappointed.
#6 Lulu's
Lulu's was a great spot for us to eat at. We tried it during our first visit to Gulf Shores and I immediately fell in love. Dinner was amazing with live music and open windows.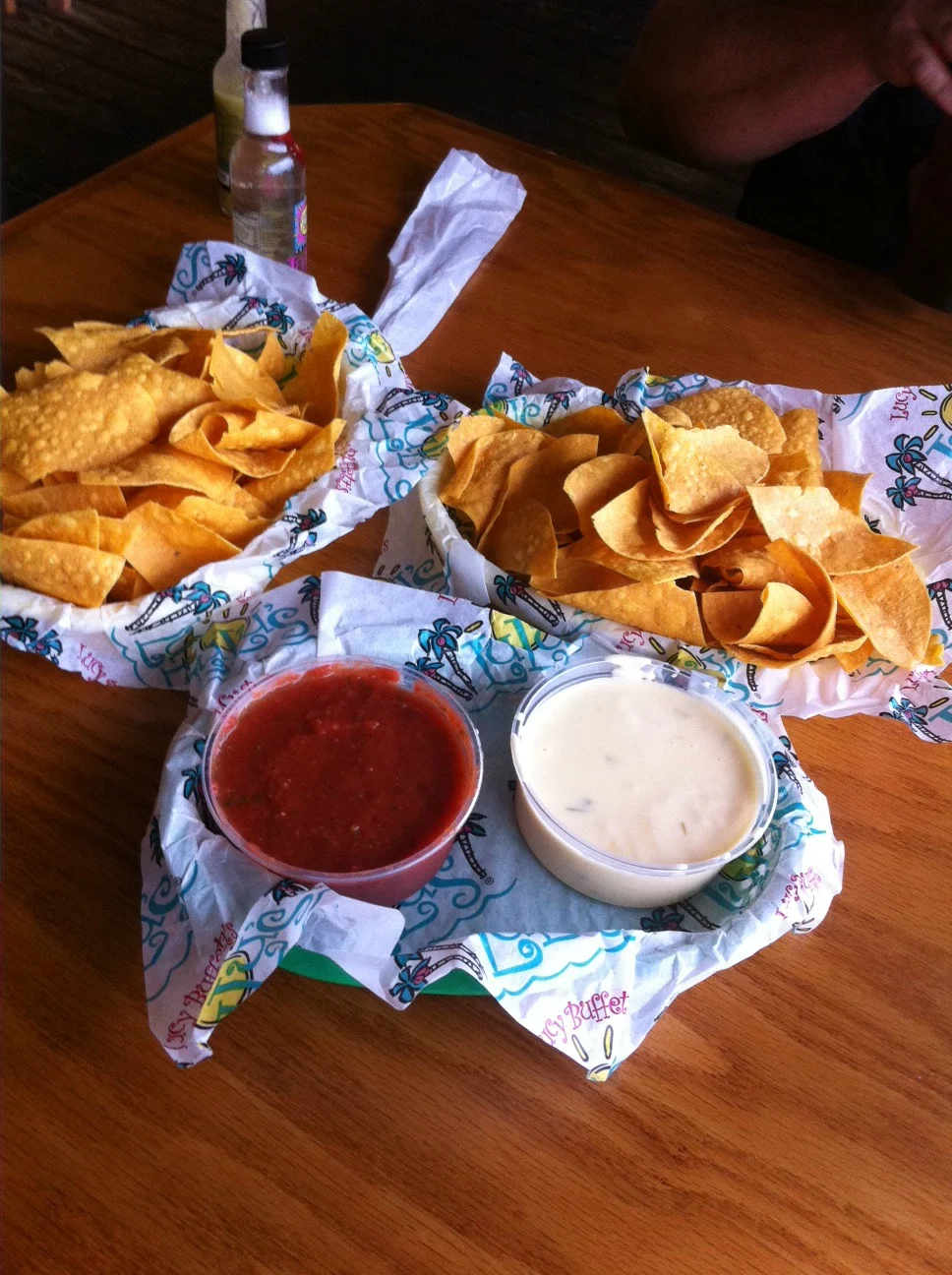 We sat where we could see the water and enjoyed delicious food. The best part? The key lime pie. Holy moly! It is simply amazing.
They offer so much for the family to do here because they have a ropes course outside, sitting areas for family members, and a fun shop with all kinds of Lulu gear available.
#7 Bahama Bob's Beach Side Cafe
Bahama Bob's has some amazing seafood and some of the best margaritas on the planet! The atmosphere is perfect for dining on the beach.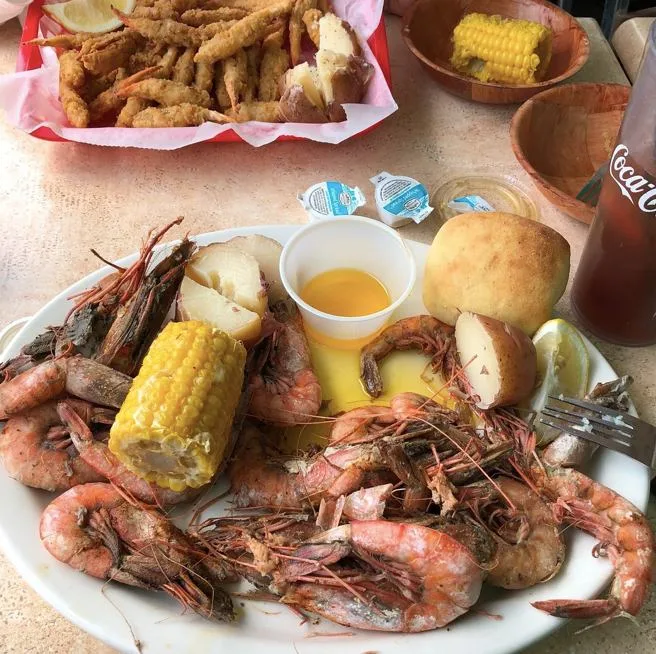 It's been a favorite of the locals and tourists and nothing beats the view of the beach when you sit outside on the covered porch. (According to the locals, the beach view is now gone and high rise is in its place but the food is still amazing).
#8 The Original Oyster House
The Original Oyster House serves the best seafood available, using only quality raw ingredients and preparing them consistently to our specifications, ensuring the same experience every visit.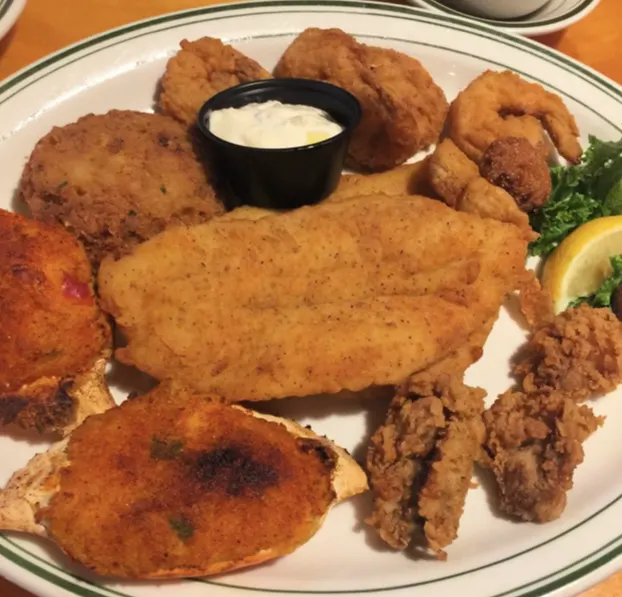 The Original Oyster House menu features an impressive variety of fresh local seafood, steaks, chicken, salads, and pasta.
Simple but flavorful blends of spices and sauces complement fresh catches, gulf oysters and authentic Southern classics including their homemade seafood gumbo, cheesy grits with blackened shrimp and the local favorite "Blackened Mahi down on the Bayou" just to name a few.
#9 Tacky Jack's
We have been to two of the different Tacky Jack locations, but my absolute favorite is the one located on Canal Road in Orange Beach.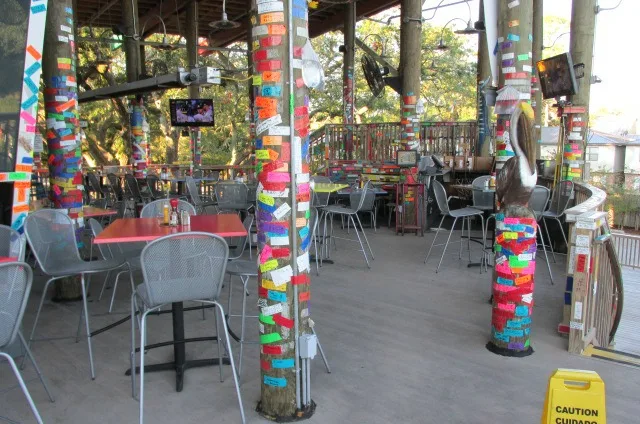 When we ate there, we got the outside seating so we could watch the boats coming up and down the canal and it was so awesome.
This location also has you writing your name down on colored duct tape and sticking it all over the restaurant. it is very colorful and eclectic and it is awesome.
We had breakfast here, but it is definitely on our agenda to go back and have one of the mouthwatering steaks they brag about!
#10 Matt's Homemade Ice Cream
To wind out my list of restaurants, I would be selling you all short if I did not share about Matt's Homemade Ice Cream.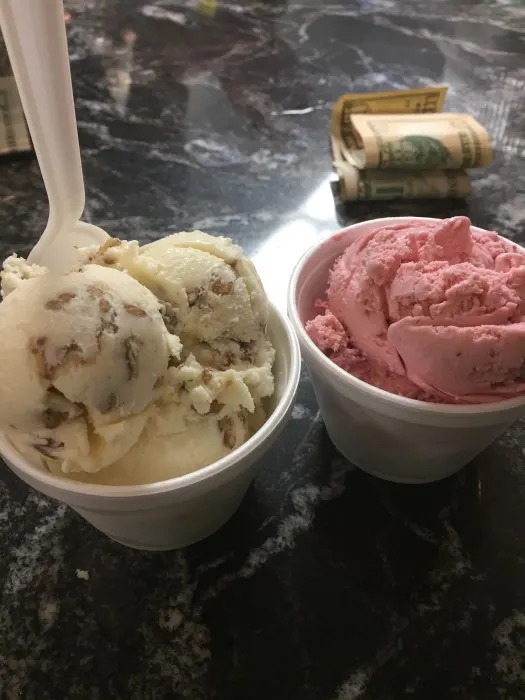 The desserts here are out of this world. They offer every kind of shake known to man and the homemade ice cream flavors will simply melt in your mouth.
Don't Miss These Local Favorites
Okay — the locals who live in the Gulf Shores and Orange Beach area keep telling me that these are some top-notch places to eat when visiting the area — so be sure and check out these places as well!
GTS on the Bay
Wolf Bay
Gulf Shores Steamer
Tin Top
Fishers at Orange Beach
Cobalt, The Restaurant
Another Broken Egg Cafe
Big Fish Restaurant
Cosmos Restaurant and Bar
Montego's Cafe and Bar
Shrimp Basket
Sweet Cone Alabama
Flippers
Big Mike's
Derailed at the Oasis Travel Center
Fish River Grill
Louisianna Lagnappe
Moe's Original BBQ
Kitty Cafe
Duck's Diner
Bubba's Seafood
Hope's Cheesecake
Live Bait
Pink Pony
YOHO Rum and Tacos
The Diner
Luna's
Butch's Bistro and BBQ
Fishing Hole
Which Restaurant Will You Visit First?
Now that you know my top 10 favorite places to eat in Gulf Shores and Orange Beach, which one will you eat at first? I would love to hear!