Hot and need something to quench your thirst? These 47 refreshing summer fruit teas will be sure to hit the spot. There are so many amazing varieties offered below!
During the summer, we LOVE making delicious tea drinks. My husband is a Southern Sweet Tea drinker and if you know anything about us Southern folk, is that we like our tea SWEET!
I have been experimenting a lot over the last few years and have found a fun way to change up the flavors — and that is by adding fruit to my tea!
My Southern Peach Tea is pure perfection. My husband loves a certain brand of peach tea — that was until he tasted mine. Now, mine is his favorite.
We went to a restaurant once and I had a glass of this Tropical Fruit Tea and it is my favorite way to serve it now. I use glasses like these mason jars for that.
I grew up on Sun Tea — which is where you brew your tea in the sun in a gallon size jar like this one. By the end of a 4-6 hour stint, you have a nice batch of delicious Southern Sweet Tea.
47 Refreshing Summer Fruit Teas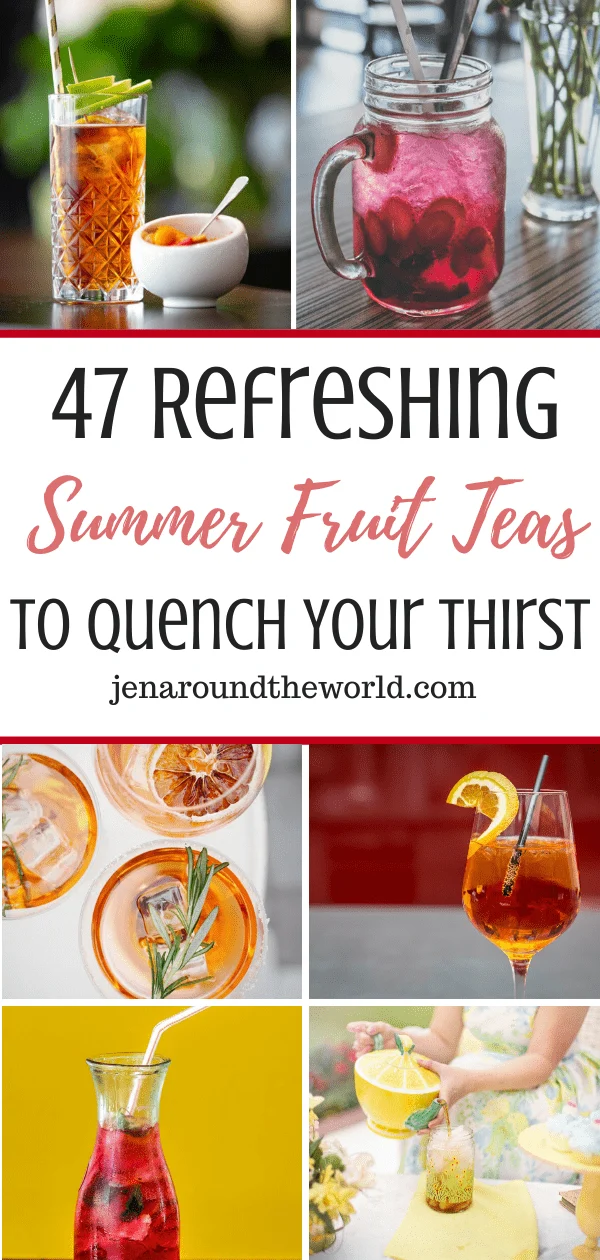 Without further ado, here are some other great recipes from fellow food bloggers who offer you more fruit tea beverage recipes.
47 Refreshing Southern Fruit Tea Recipes
This list of refreshing Southern Fruits Teas will be sure hit your fancy this summer!