These summer milkshakes will cool you off in the heat of the day. The best part? They are SUPER EASY to make!
I don't know about you, but I LOVE making homemade milkshakes at home. Recently, I asked a few of my blogging friends if they had any to share and I was LOADED DOWN with amazing milkshakes!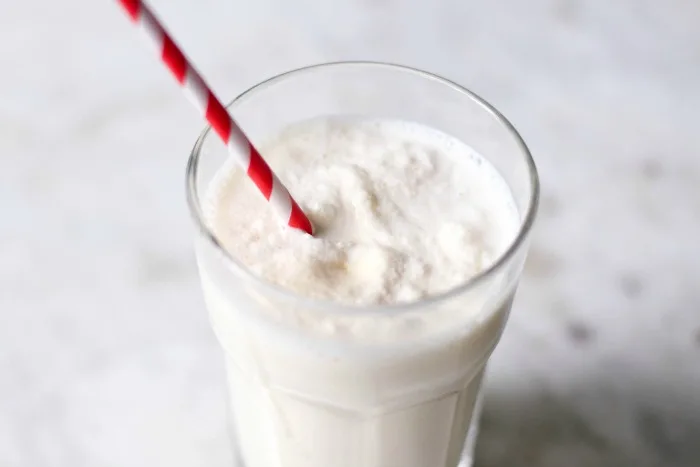 Whether you are a healthy eater or an indulgent milkshake drinker like myself, there is something for everyone here! Hope you enjoy this list of over 40 delicious milkshake recipes.
Delicious Milkshakes to Help You Beat the Heat!
Vanilla Milkshakes Without Ice Cream
Now that I can make milkshakes at home, there is really no need to get one from a fast food or ice cream joint. In my family's opinion — they are even better in MY kitchen.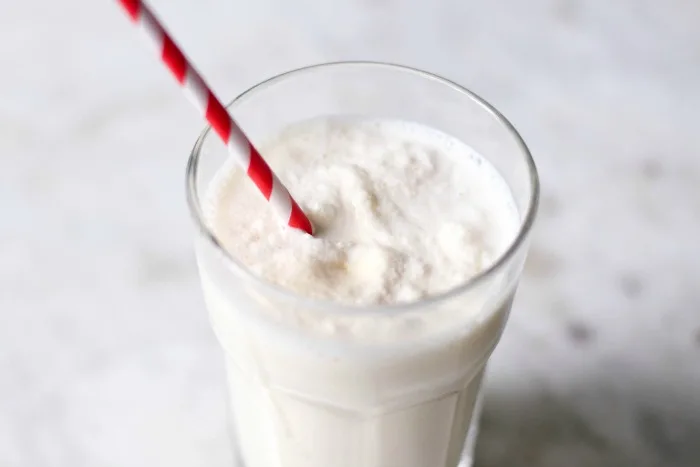 The ingredients are all pantry staples and they are made without ice cream!
Ombre Milkshakes
A creamy frozen ombre milkshake with vanilla and strawberry ice cream layers. Hot fudge drizzles and chocolate chips on top.
Smores Milkshake
Bring your S'mores indoors, and cool down with a S'mores Milkshake. A toasted marshmallow milkshake topped with graham crackers and chocolate!
Cllick here to get the recipe.
Matcha Green Tea Milkshake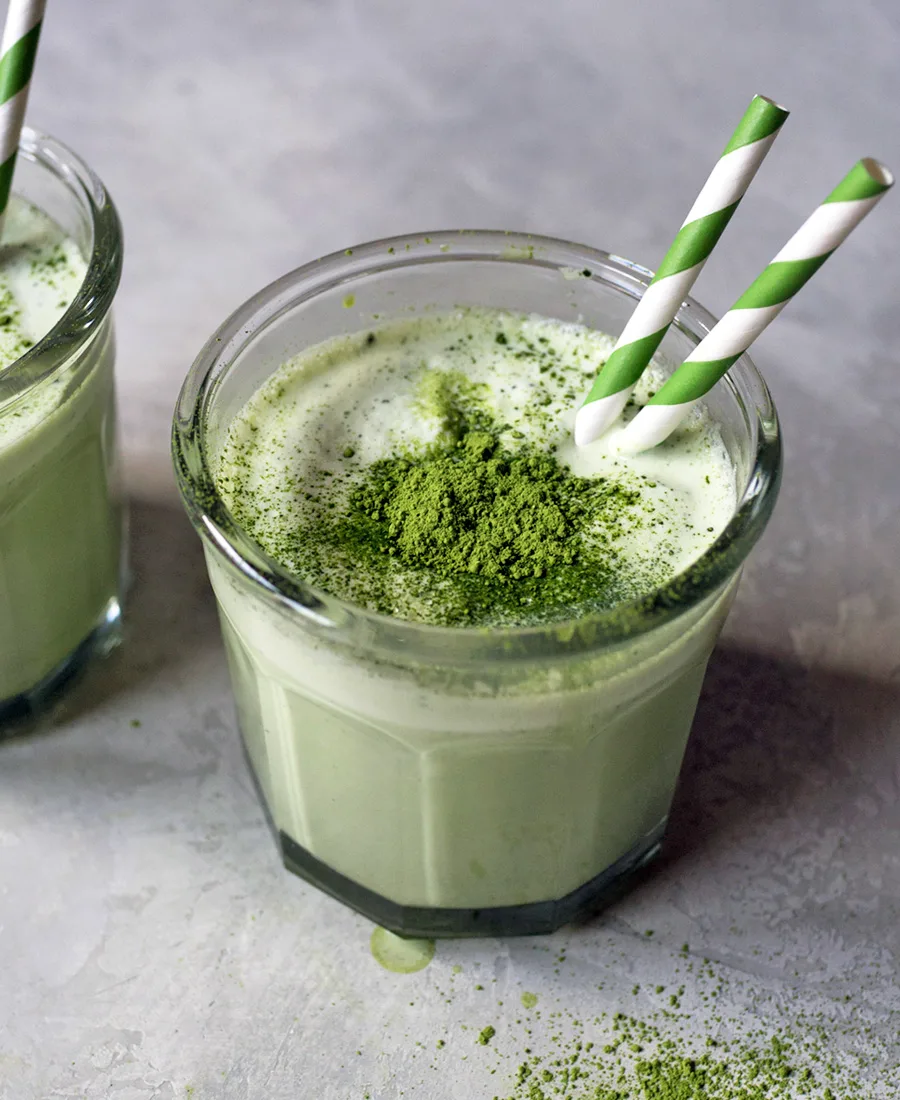 Want to know how to make a milkshake? Even better, want to know how to make a matcha green tea milkshake? This quick and easy milkshake recipe can be made in just FIVE minutes.
Toasted Marshmallow and Oreo Freak Shake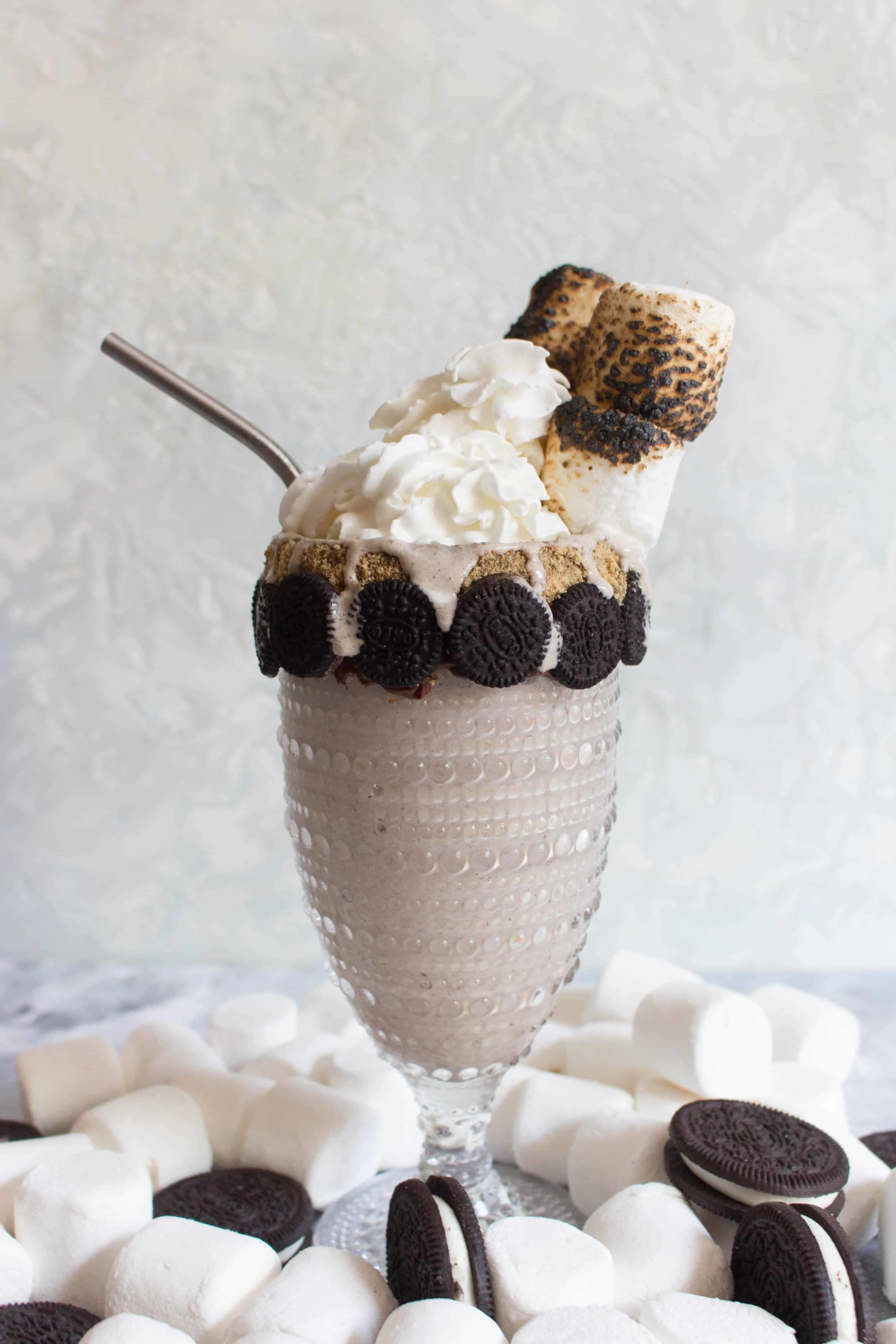 Are you ready for an indulgent treat? A combination between and s'more and cookies & cream, this Toasted Marshmallow and Oreo Milkshake Freak Shake will knock your socks off!
Peanut Butter Cookie Milkshake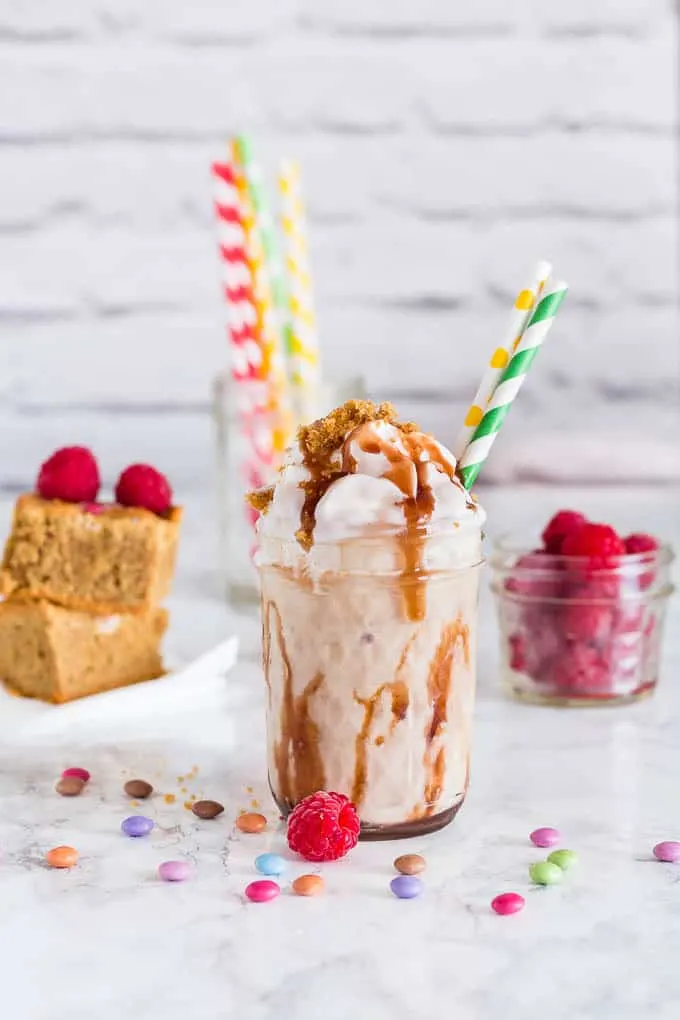 This Peanut Butter Cookie Milkshake is the best thing that's going to happen to you today. Rich, sweet, and easy to make.
Banana Cacao Milkshake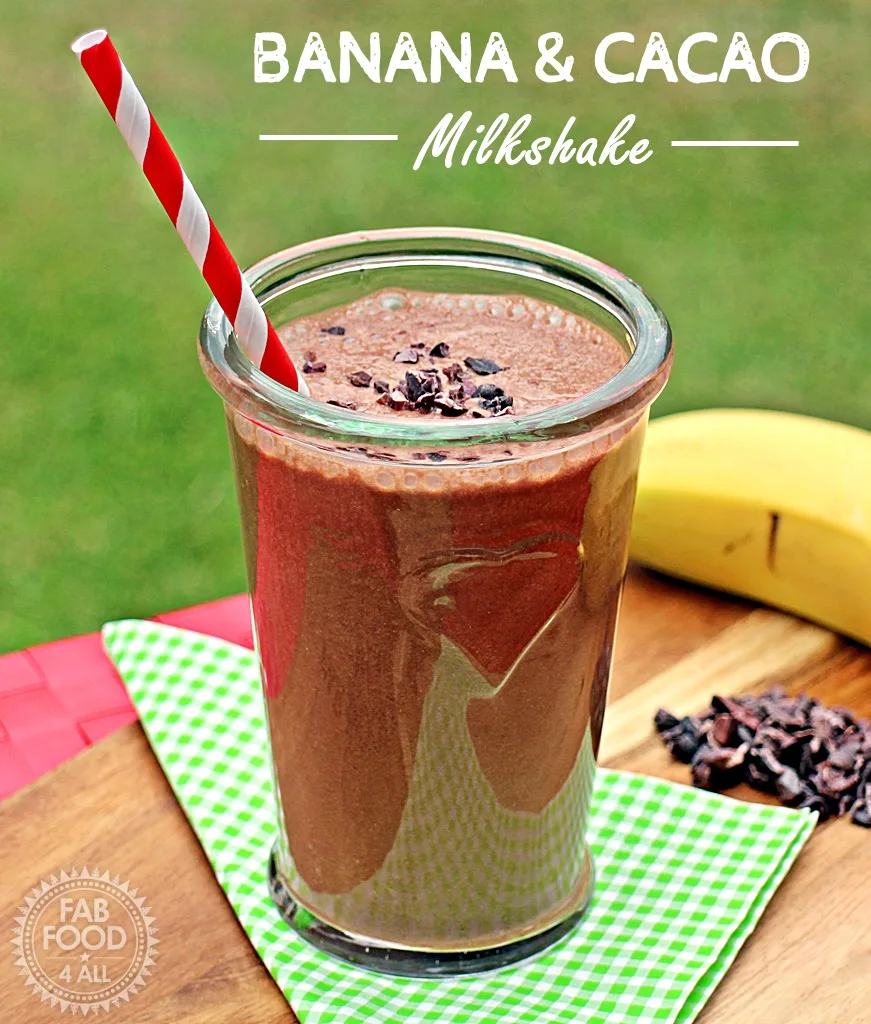 Need a snack and a pick me up? Well, this delicious Banana & Cacao Milkshake should perk you up!
Strawberry and Coconut Milkshake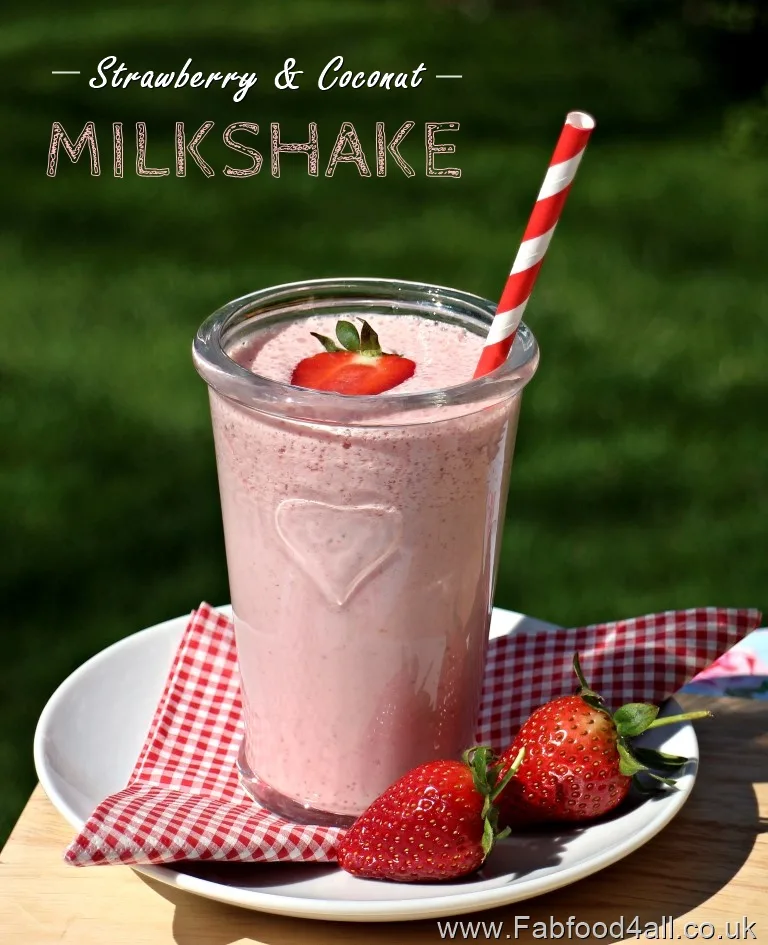 A summery Strawberry and Coconut Milkshake which kids and adults will love!
Oreo Chia Milkshake (Dairy Free)
A creamy dairy-free shake with the flavor of Oreo cookies, chocolate, and milk. With extra goodness from seeds and cacao.
Mocha Protein Smoothie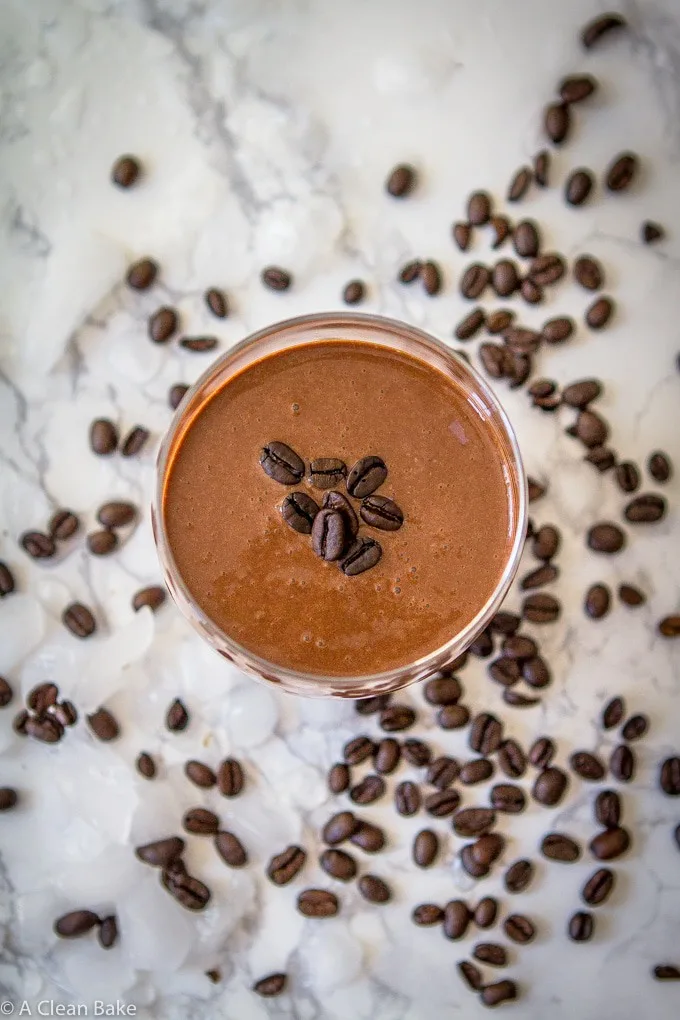 Start the day off with a mocha protein smoothie! This coffee-laced meal-in-a-glass contains provides your morning jolt, plus healthy carbs, good fats, and 28 grams of protein to sustain you all morning.
Leftover Pumpkin Pie Milkshake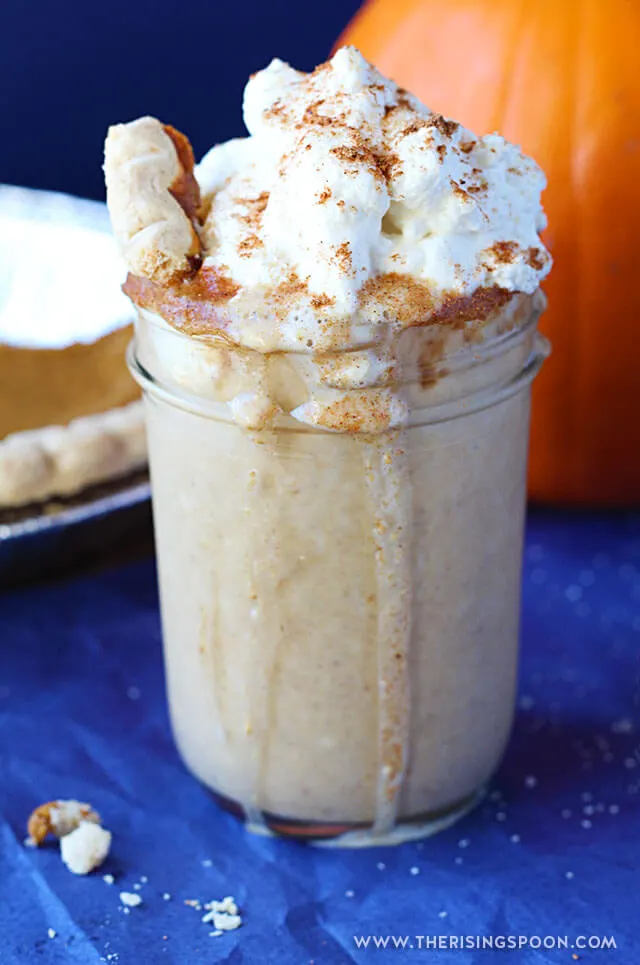 An over-the-top delicious milkshake recipe using a big slice of leftover pumpkin pie (yes, the whole thing – crust & all)! It blends up in less than 5 minutes and is simple to make dairy or gluten-free if desired. If you've ever needed an excuse to bake a pumpkin pie (besides Thanksgiving) and don't have any leftover right now – this is it!
Vanilla Beet Freakshake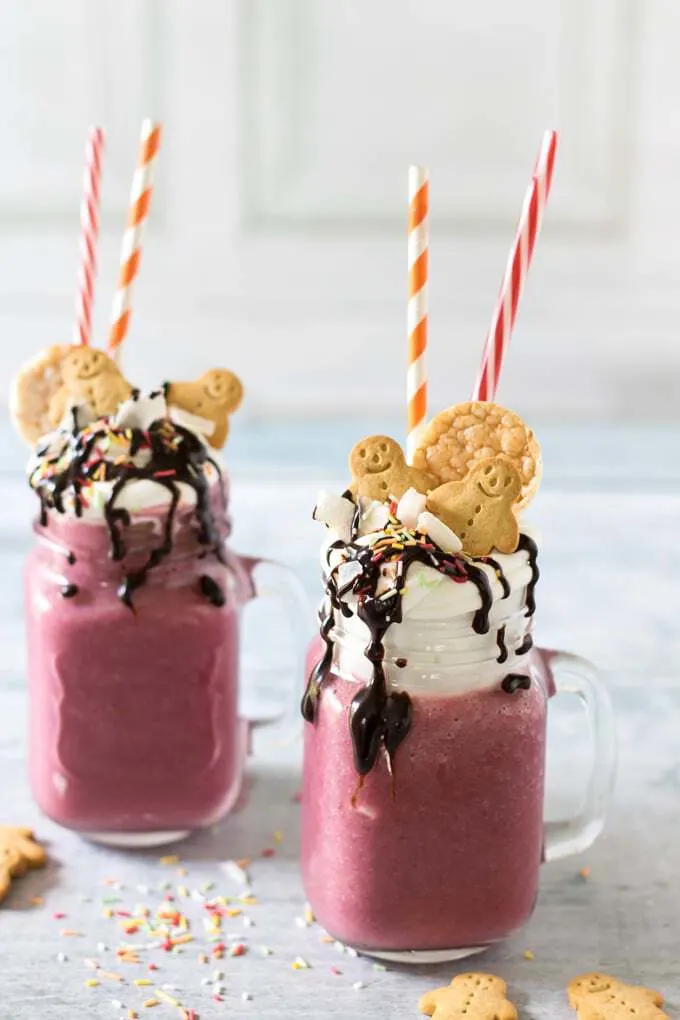 Vegetables in a freakshake? Oh yes! In this healthier mega milkshake, made with fruit and vegetables, the beetroot gives it a wonderful purple color. It also leaves a subtle flavor that pairs well with the vanilla.
Weight Watchers Friendly Milkshake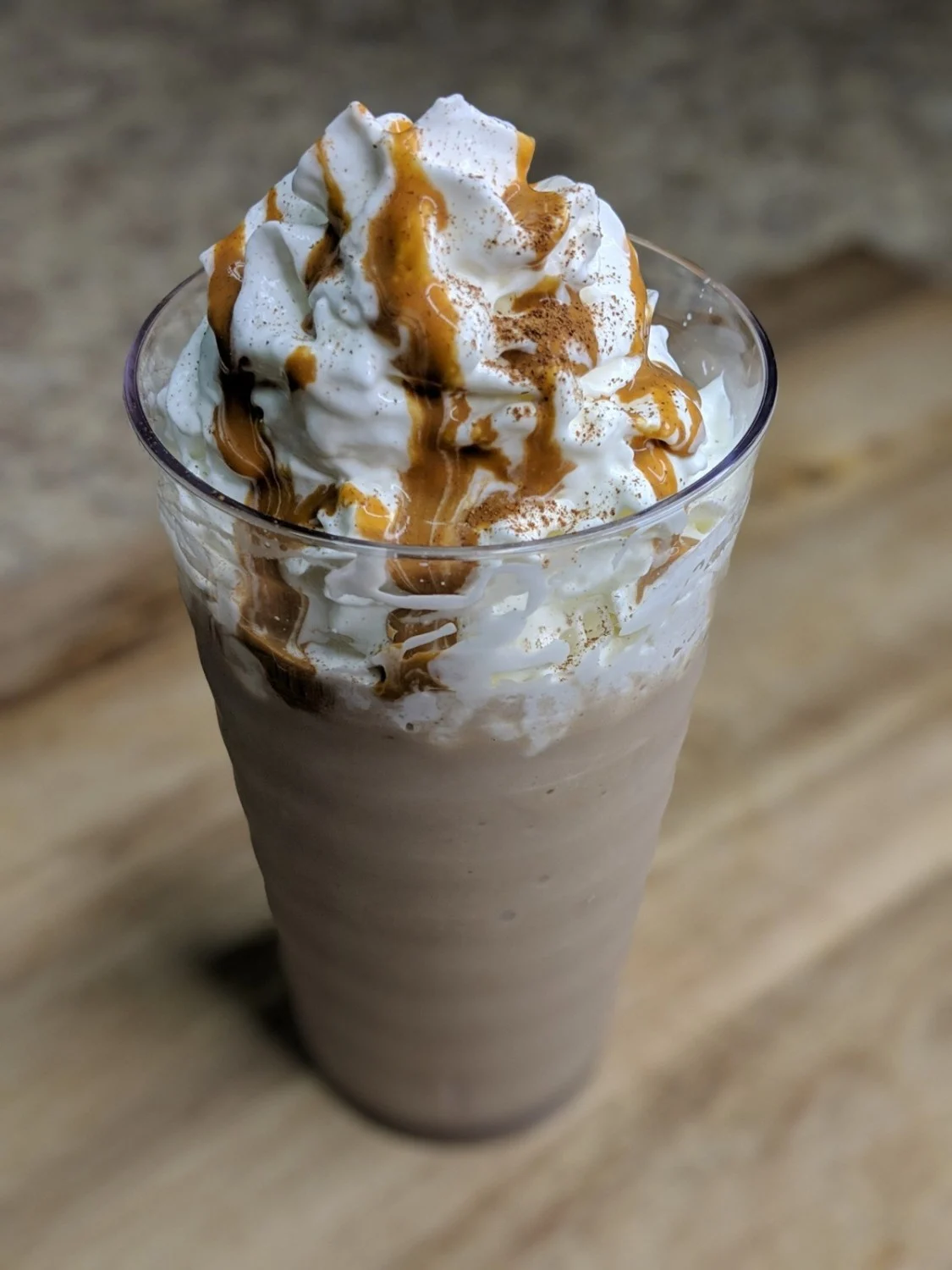 Ah, milkshakes. Sometimes the craving hits, but you probably don't want to burn all of your points up on one from Sonic (38 points for a small). So here are a Tips for Making Weight Watchers Shakes Low Point while sharing one of my personal favorite recipes! You can easily enjoy a good milkshake without using all of your points for the day!
Healthy Banana Cream Pie Milkshake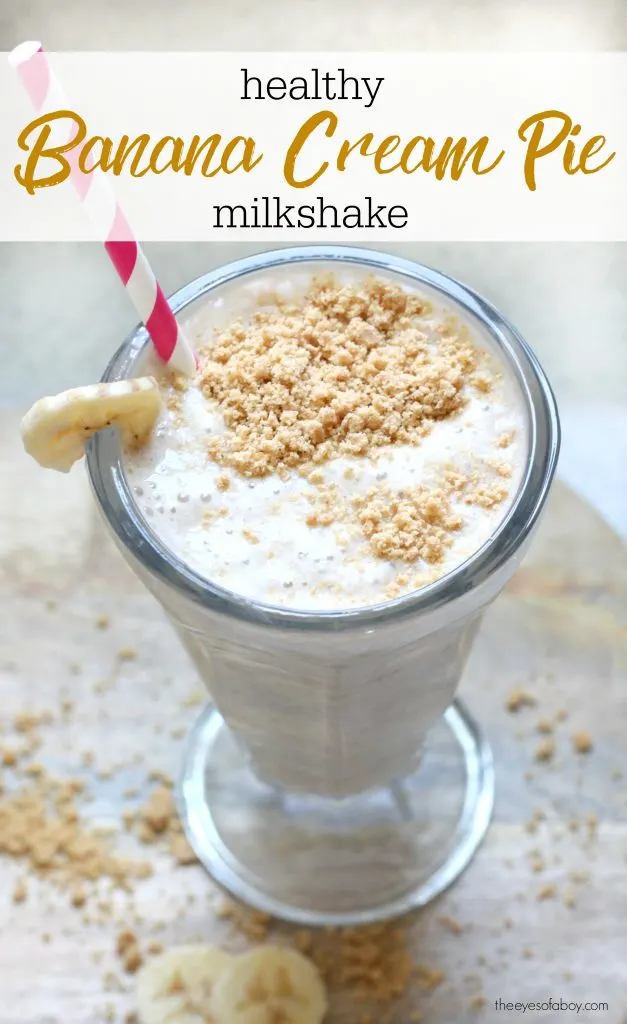 This healthy homemade banana cream pie milkshake recipe is easy on your stomach and waistline (made without ice cream!)
Chocolate Cherry Covered Milkshake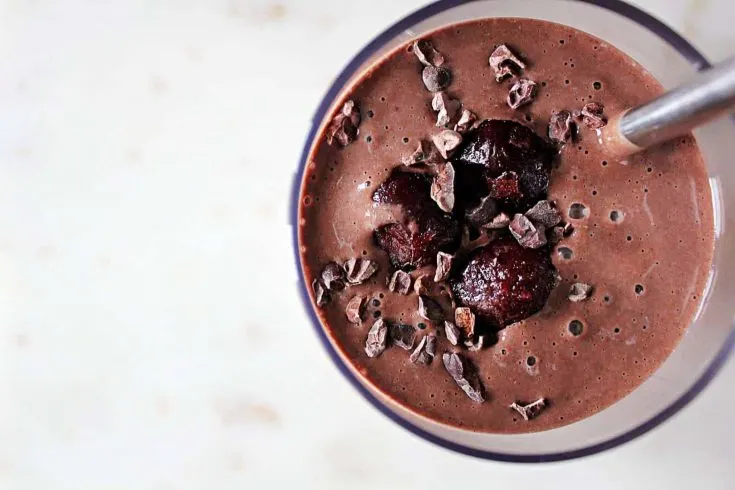 Okay. I lied. It's not really a milkshake. It's more like a smoothie. But you're here reading about it. So who's the real winner? (Spoiler: your tastebuds)
Click here to get the recipe
Baileys Strawberries and Cream Milkshake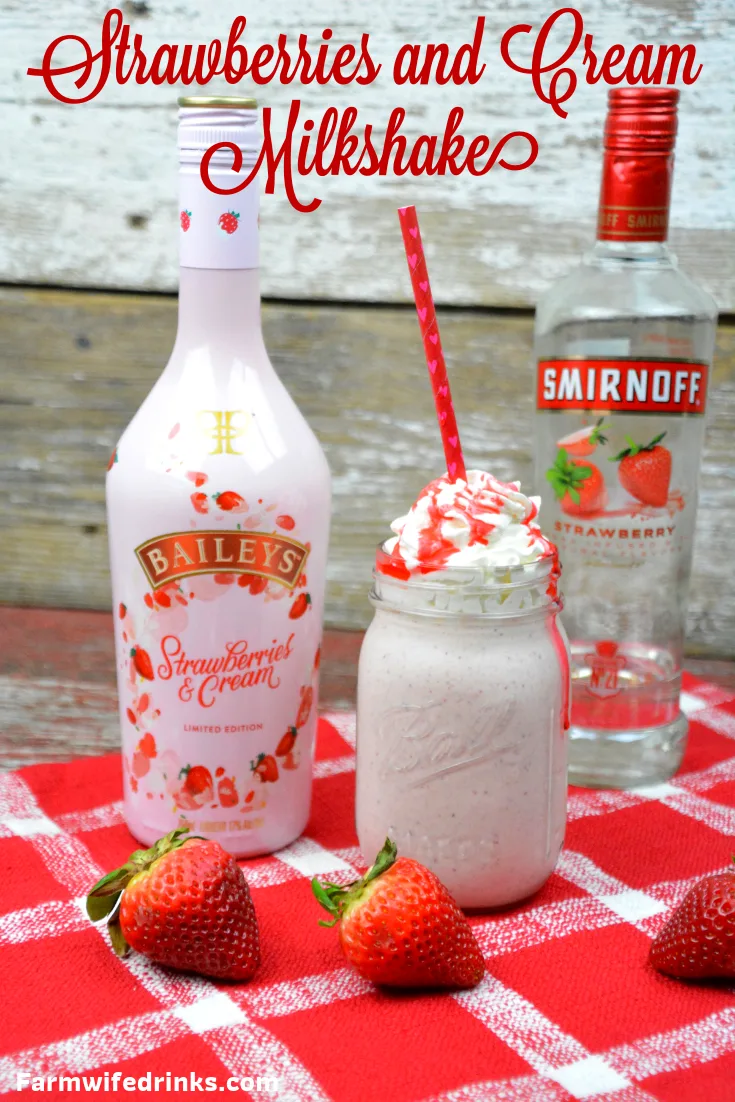 Bailey's Strawberries and cream milkshake combine vanilla ice cream, strawberry vodka, frozen strawberries and Bailey's strawberries and cream for a boozy strawberry milkshake.
Orange Creamsicle Milkshake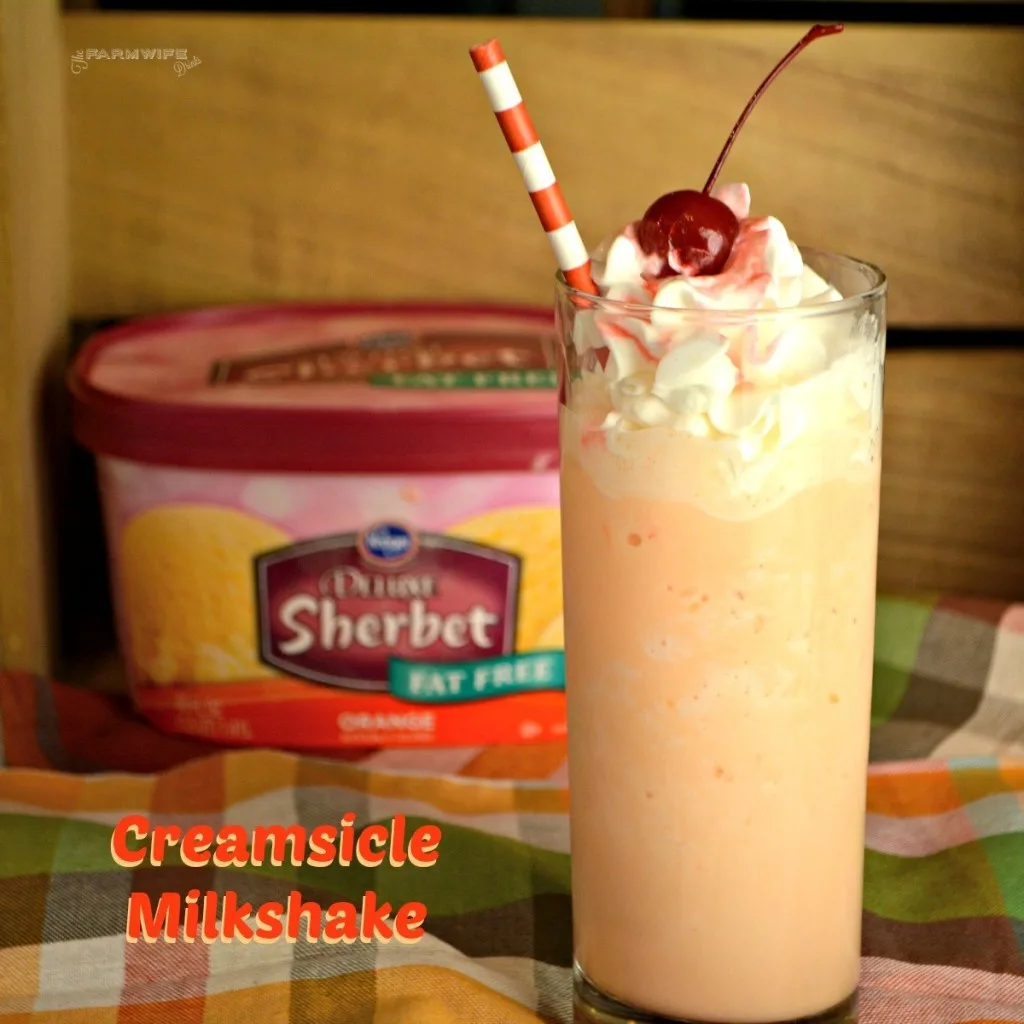 Orange Creamsicle milkshakes are a refreshing, orange flavored milkshake, reminiscent of the orange push-ups we ate all summer long growing up.
Perfect Coffee Milkshake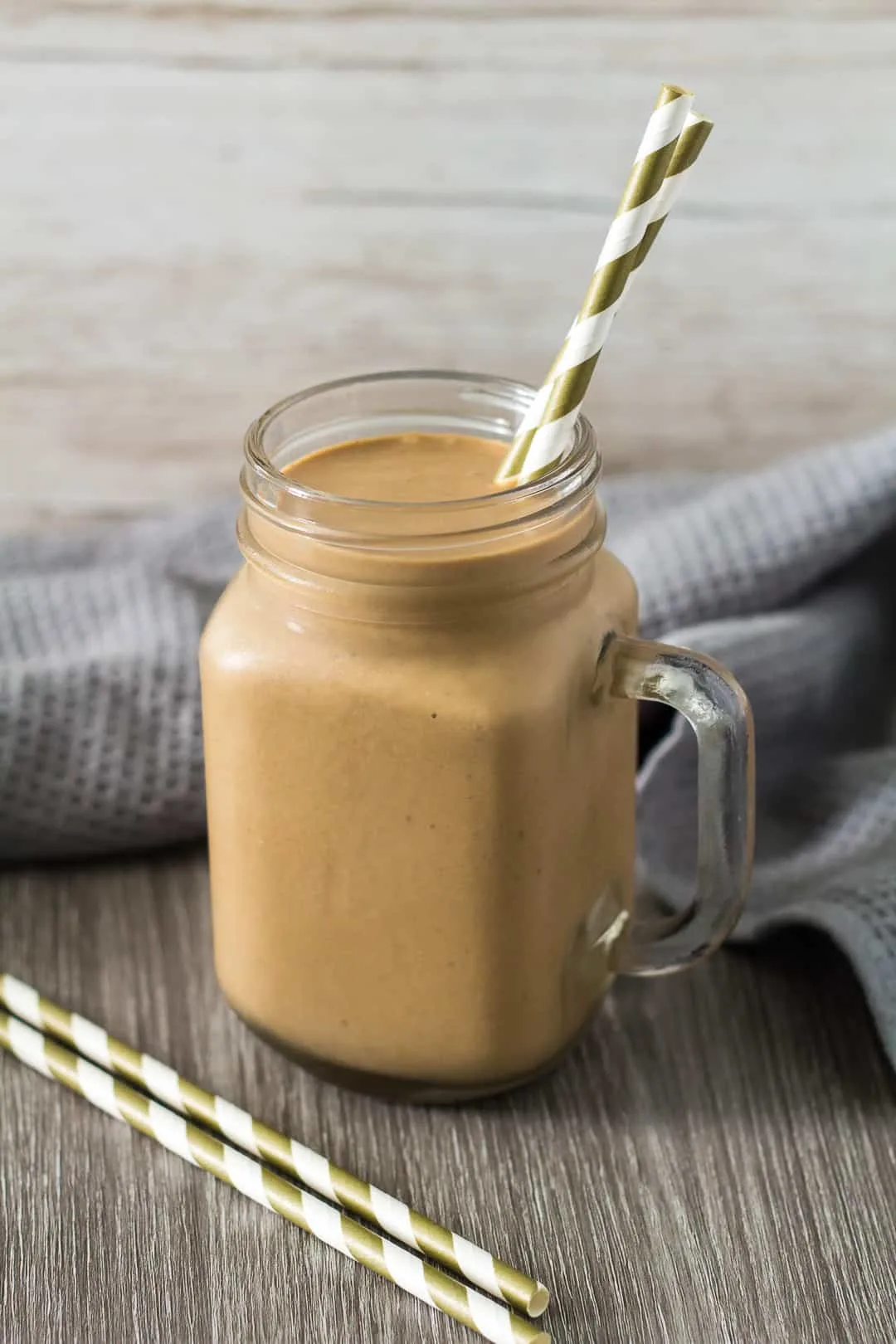 Perfect Coffee Milkshake – This milkshake is deliciously thick, loaded with flavor, and is made with only 4 simple ingredients. The BEST coffee milkshake you'll ever try!
Indulgent Biscoff Brownie Milkshake
This intensely rich and indulgent Biscoff Brownie Milkshake recipe will blow your mind with how easy it is to make. It literally takes minutes using only a blender. Just think, in 5 minutes time you could be enjoying one too.
Fruit Freakshake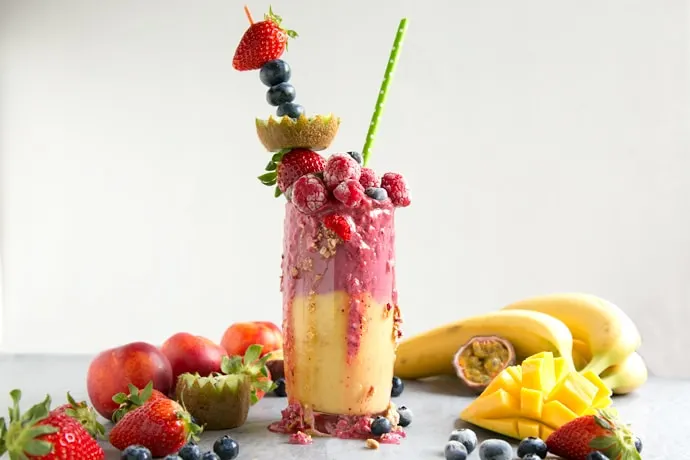 Looking for a healthy and nutritious breakfast or treat to fuel you up in the afternoon? Make this delicious gluten-free Fruit Freakshake – Packed with fresh fruit and no added sugar!
Carrot Milkshakes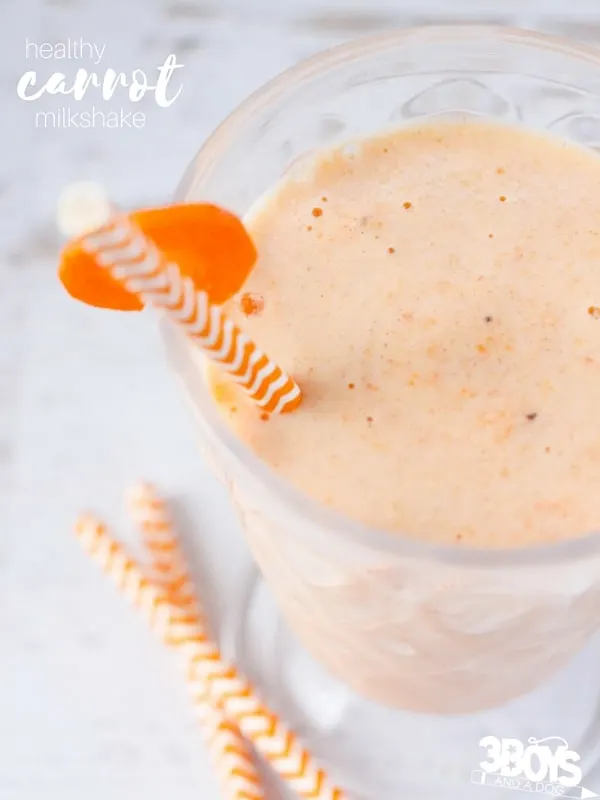 This carrot milkshake is surprisingly delicious, with a natural sweetness and perfect milkshake texture without any sugar!
Healthy Strawberry Milkshake
This healthy strawberry milkshake is delectable enough for dessert but nutritious enough that you can even eat it for breakfast!
Grasshopper Frozen Mint Milkshake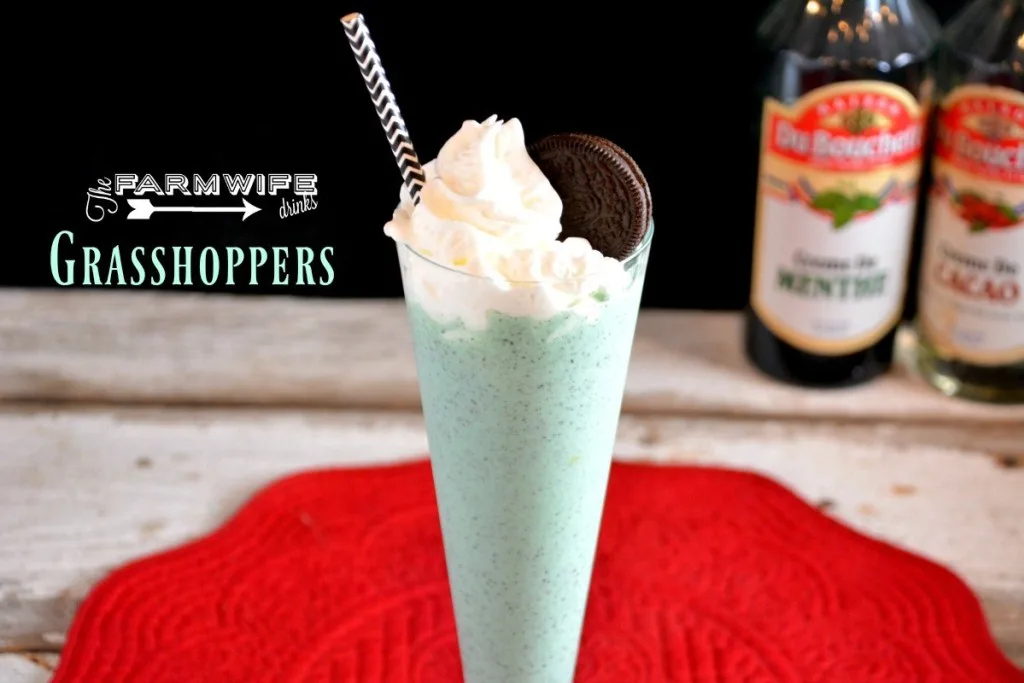 Grasshoppers are a chocolate mint frozen mixed drink that is perfect for a holiday dessert or after dinner drink.
Vegan Walnut Cacao Milkshake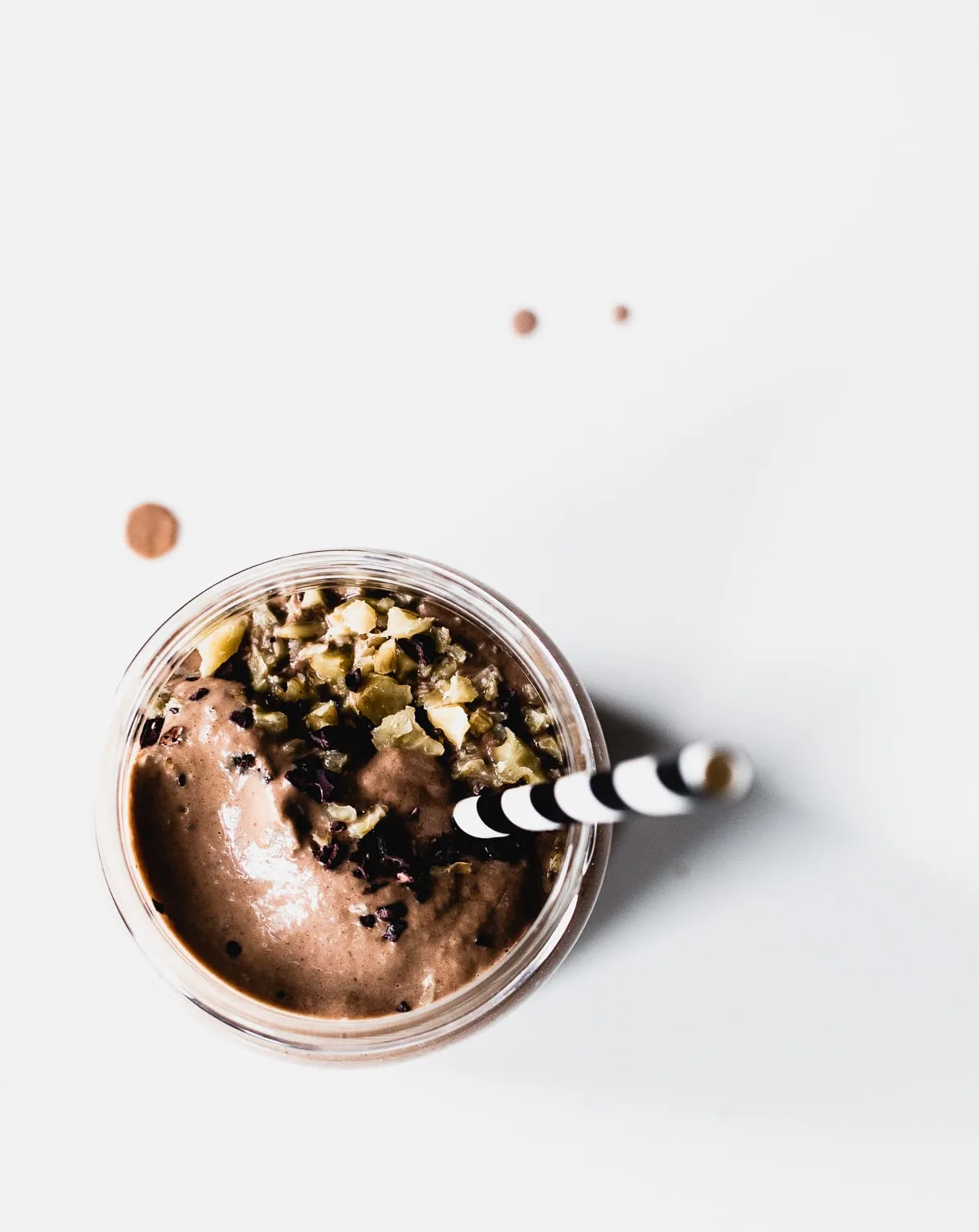 Essentially you're making a healthy chocolate date shake, or frozen hot chocolate, where rich, buttery walnuts compliment chocolatey cacoa.
Keto Frozen Mudslide Shake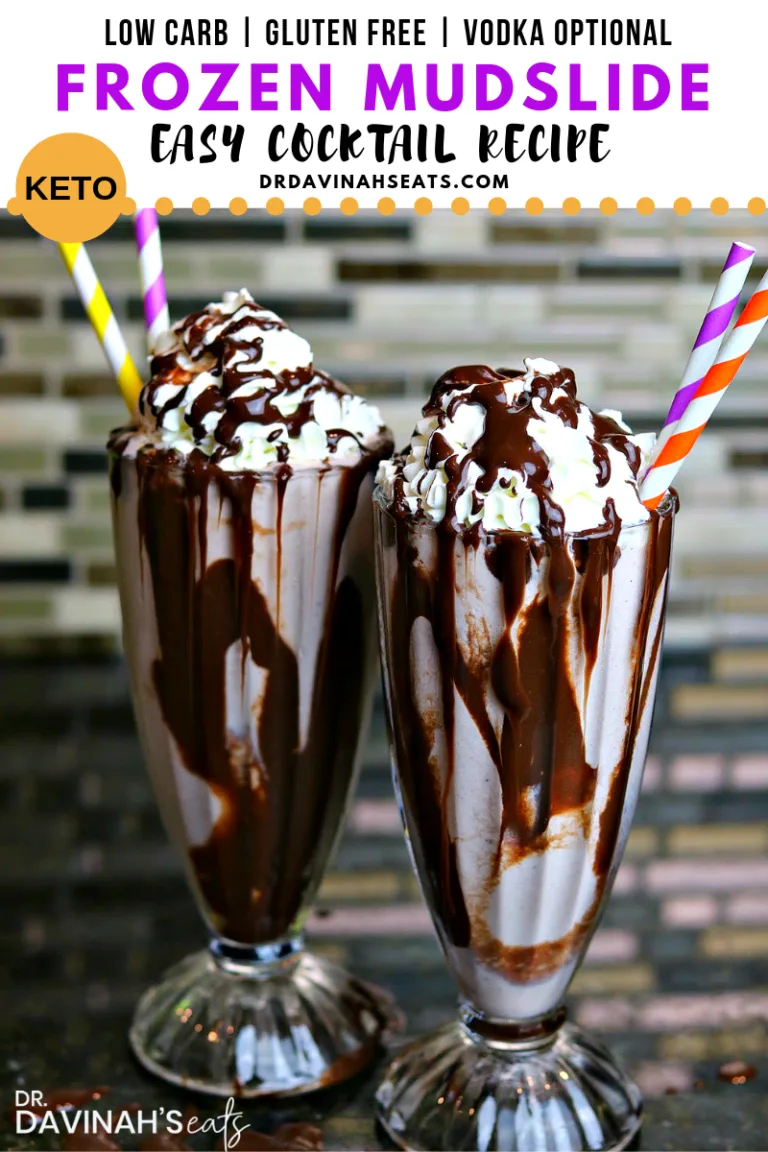 A keto-friendly and low carb remake to a mudslide drink that includes vanilla ice cream. This version has no sugar added & a rich chocolate taste. Tips to make an adult-only version are included.
Chocolate Peanut Butter Monster Milkshake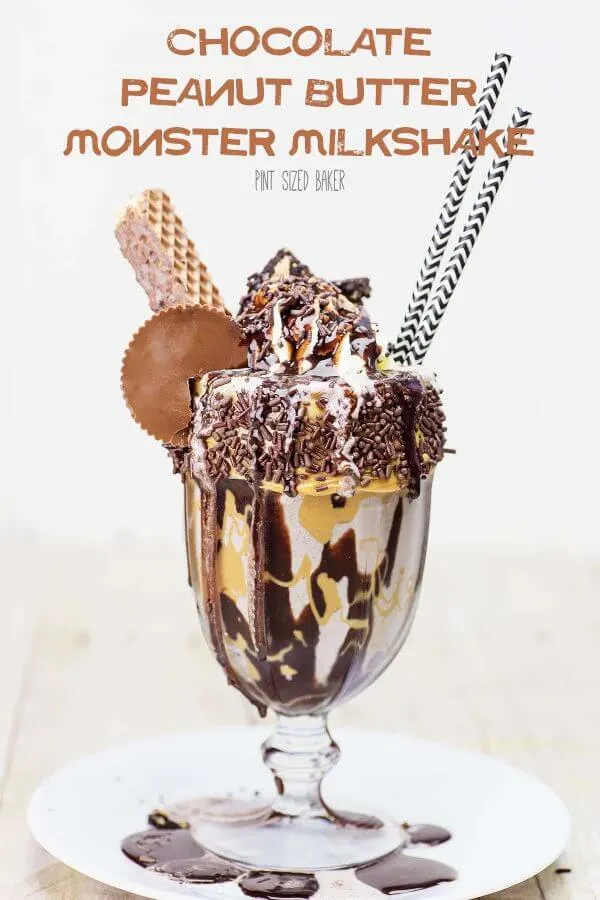 Invite four of your BFF's over and make this over-the-top Chocolate Peanut Butter Monster Milkshake for all of you to enjoy! It's a special treat made to be shared with good friends and lots of laughs.
Fig Ricotta Milkshake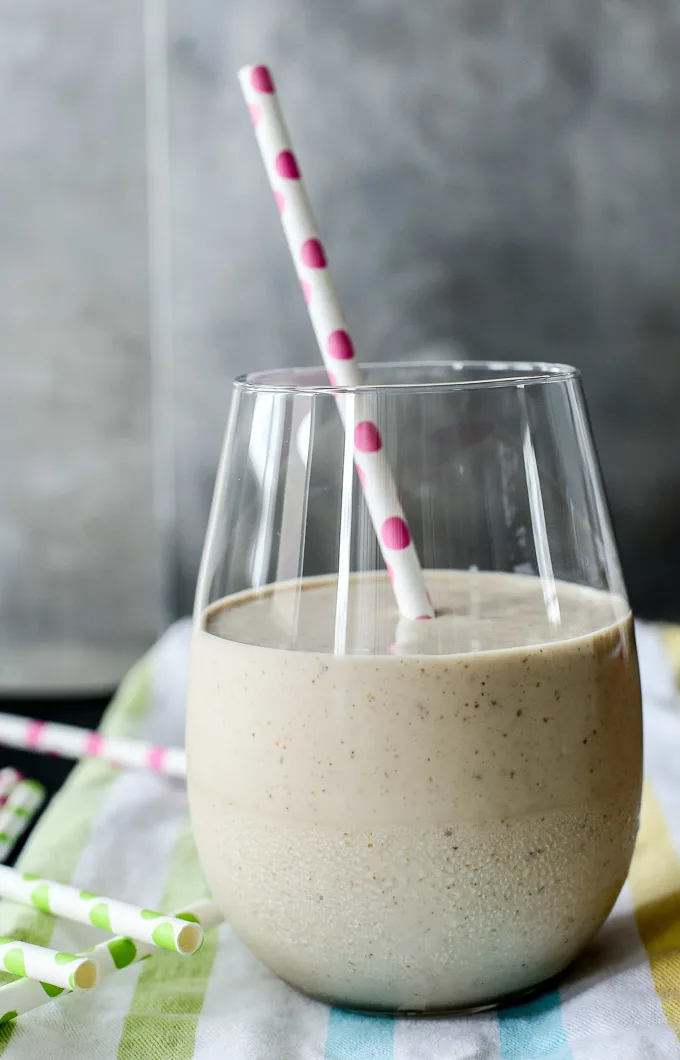 A delicious milkshake made with fig butter and ricotta.
3 Ingredient Oreo Cookies and Cream Milkshake
An indulgent milkshake filled with crumbled Oreo Cookies!
Peppermint Milkshake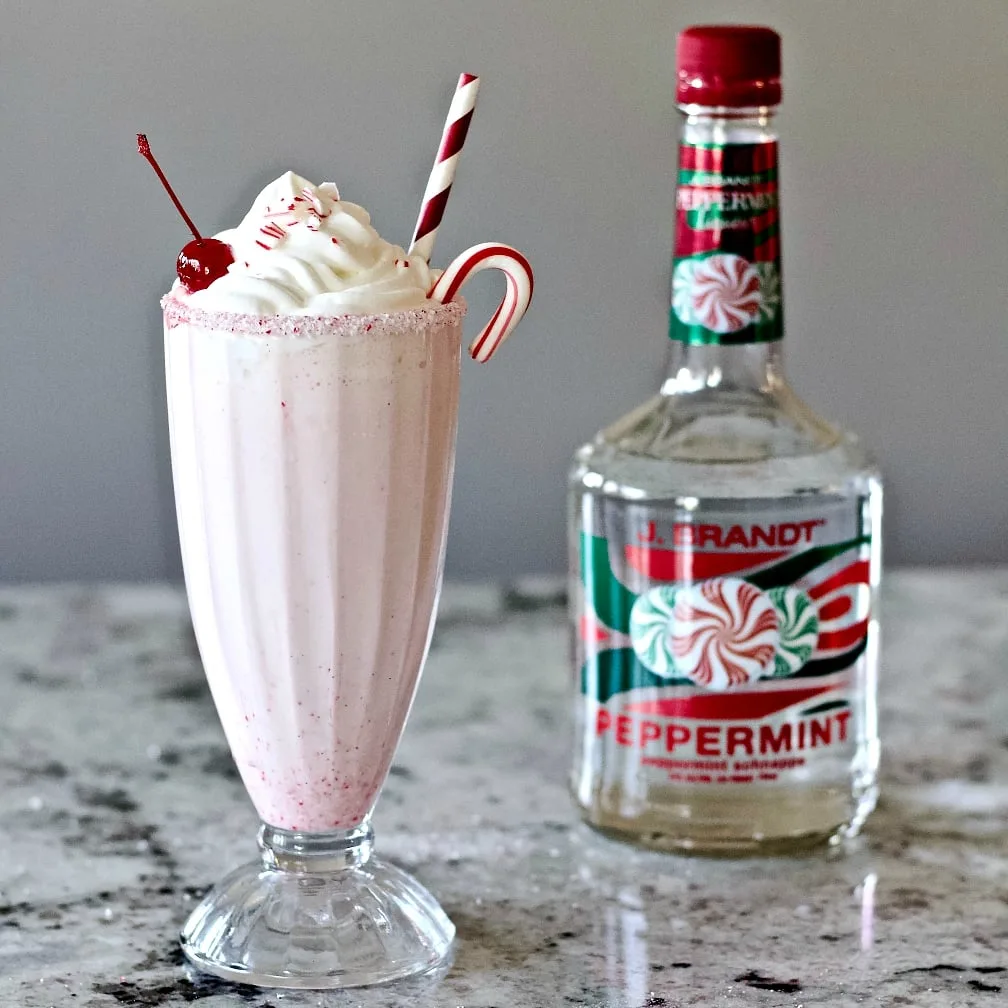 Make a creamy milkshake with peppermint Schnapps liqueur for a bit of adult Holiday fun. Think cozy winter dinner party or grown-up summer get together.
Pina Colada Milkshakes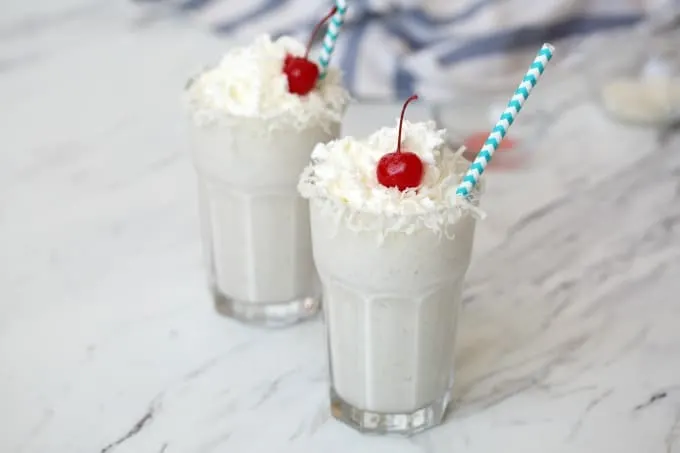 These Pina Colada Milkshakes made of vanilla ice cream, coconut milk, cream of coconut, rum, and crushed pineapple are a cold, refreshing taste of the tropics that are perfect for the summer heat. They can also be made without the rum for the kids to enjoy as well!
Caramel Apple Milkshake
You are in for a real treat with this caramel apple milkshake. This milkshake recipe takes just 3 ingredients and a few minutes in the blender to create an indulgent treat that's reminiscent of the caramel apples you enjoyed as a child.
Salted Caramel Milkshake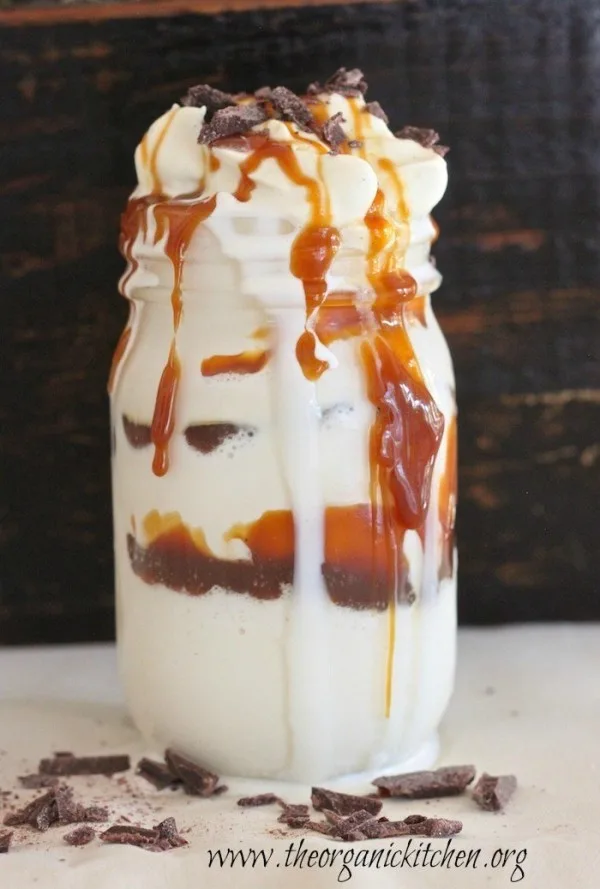 Layers of the creamiest best quality vanilla bean ice cream shake, separated by salted caramel and chopped chocolate and then topped with vanilla bean whipped cream, and then more salted caramel and more chopped chocolate.
Chocolate Covered Donut Milkshake

When you are stocked up on the basic milkshake ingredients, it's easy to add your own flair. Keep it extra fun by trying new things such as this chocolate covered donut milkshake. It's guaranteed to bring big summery smiles.
Red Velvet Cake Milkshake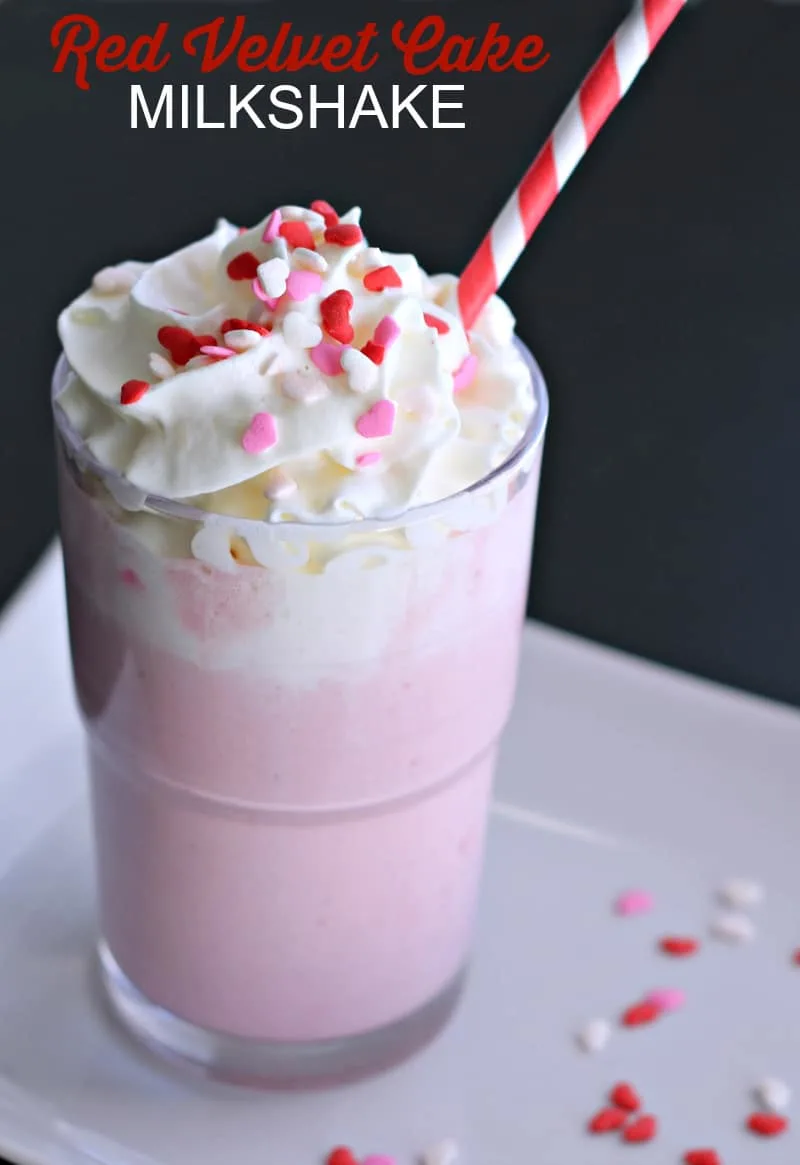 Red Velvet Cake Milkshake has a mouthwatering red velvet cake batter taste topped with whip cream and sprinkles.
Christmas Elf Shake
This delightful cheesecake milkshake resembles an elf with green, red, and capped with a whipped topping hat. Go crazy with one big glass, or divided your Elf Shake into smaller glasses for the family!
Gooey Butter Cake Cold Brew Milkshake
Cool down and perk up this summer with a creamy and delicious Gooey Butter Cake Cold Brew Milkshake. This decadent cold brew milkshake tastes like a piece of gooey butter cake with a cup of coffee, making it the perfect hot weather dessert or treat.
California- Style Neapolitan Milkshake
This recipe uses Dreyers Neapolitan Ice cream and is a restaurant favorite in California!