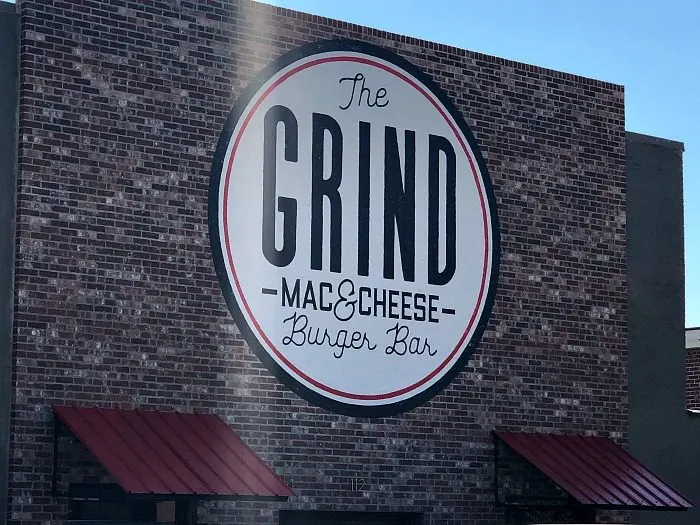 Last week during our excursion into Tennessee, Stephen surprised us with two trips — one to the Discovery Park of America, and lunch at The Grind Mac and Cheese Burger Bar in Martin, TN. I have been wanting to eat her FOREVER — and let me be the first to tell you that it did not disappoint!
The Grind Mac & Cheese Burger Bar was founded in 2017 by Martin, TN residents Alan, Mark and Lisa Laderman. It has been their dream to open a destination restaurant that delivers an amazing EXPERIENCE by serving delicious, made from scratch food with over-the-top hospitality in a nostalgic and fun atmosphere.
The restaurant is located at 112 Lovelace Ave. Martin TN, 38237 – Across from the University of Tennessee, Martin.
Inside the Restaurant
When the owners say they want over the top hospitality — that is exactly what you get. After getting out of the car and taking a few photos of the building, we were greeted by two hostesses who held the door open for us and welcomed us with open arms.
I cannot tell you how refreshing it is to walk into a restaurant with smiles and joy all around from the staff. It makes your dining experience that much more enjoyable.
Once you get inside the restaurant, the first thing you notice is the smell. The aroma of delicious homemade mac and cheese permeates the entire restaurant and from the first entry, your mouth will be drooling!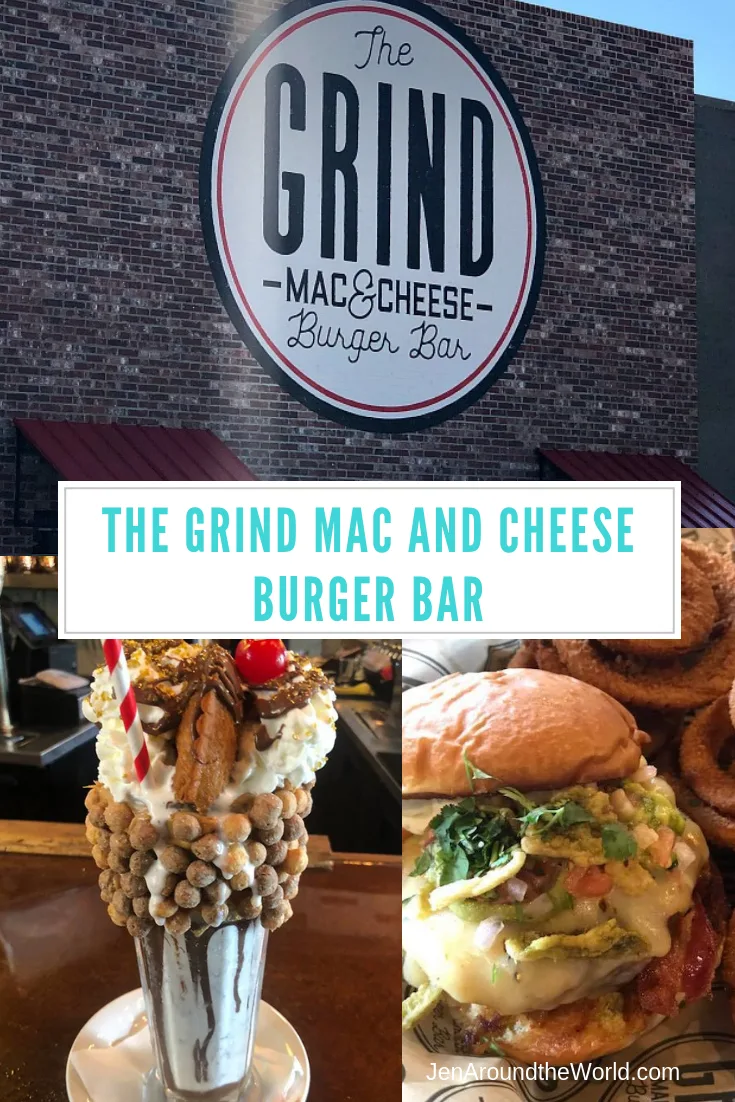 The hostess took us to our seat and our waitress, Jae-Ann introduced herself. She and I made quick friends right away and I was blessed beyond measure by her sweet nature and contagious joy. She loved to talk as much as me and we hit it off immediately.
The Food
The thing that I loved about Jae-Ann is just how much knowledge she had of the menu. She helped us choose the perfect appetizer — Mac and Cheese Bites that were dusted in Hot Cheetos dust. Y'all — from the first bite my mouth was drooling!
Their menu has so many great choices — but in the end, I can never pass up a hot burger, so I chose the El Fuego burger, complete with fried jalapenos and Ghost Pepper Cheese.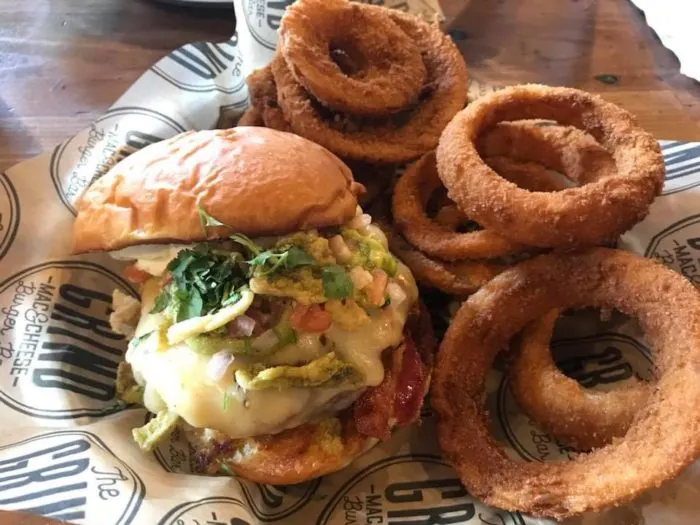 I wanted to try their world-famous tacos, and the nachos, and the hot chicken, and the mac and cheese and those delicious humongous shakes they are known for.
But my burger and onion rings filled me up — so we made sure to make plans to visit again soon — so we can try more menu options.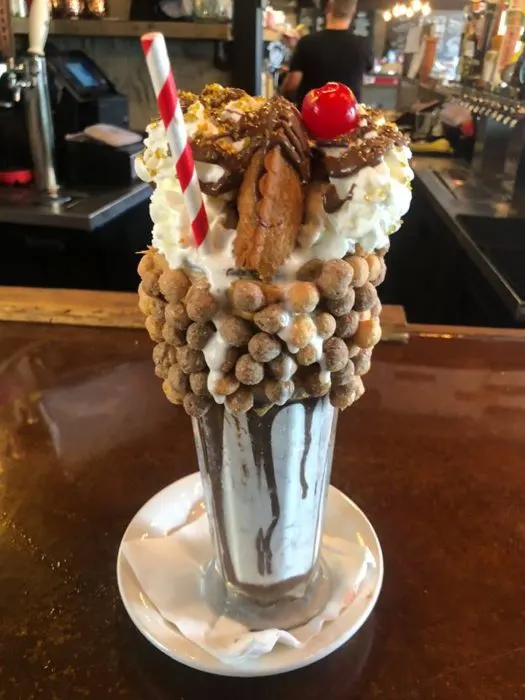 The food though is fantastic. Five hours before the doors open for service, The Grind's prep team begins making many of the signature items from scratch. Every day, they cut hundreds of pounds of Idaho Russet potatoes into French fries, hand bread stacks of onion rings and bake tray after tray of brioche buns.
Interested in learning more about The Grind Mac and Cheese Burger Bar?
Connect with them on —
If you visit, be sure and ask for Jae-Ann. She will bless your socks right off!