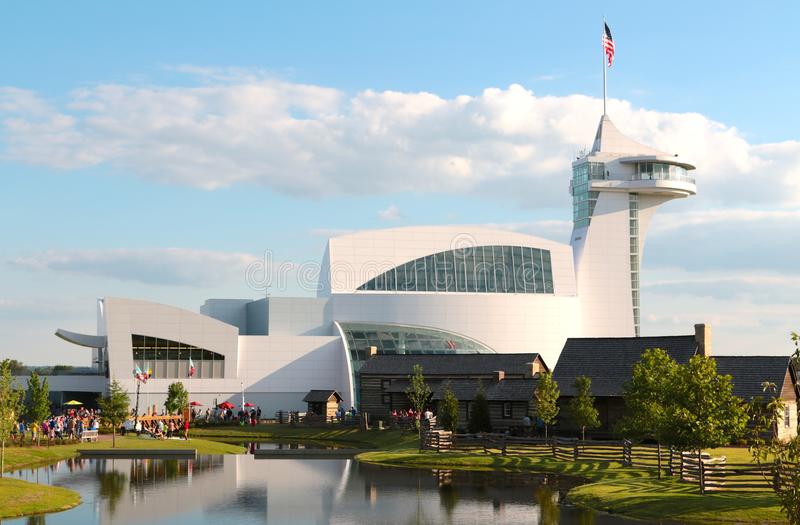 Last weekend, my hubby surprised the family with taking us on an outing to Discovery Park of America in Union City, TN. We love traveling as a family and finding exciting attractions that has a ton of things for everyone to look at. That is exactly what we found when we visited this unique museum.
The week before that, my mother in law passed away. She was all about living life, so we decided that we were going to start touring things more and getting out and finding the beauty. So — our first stop was to this amazing place full of history!
What You Will Find Inside at the Discovery Park of America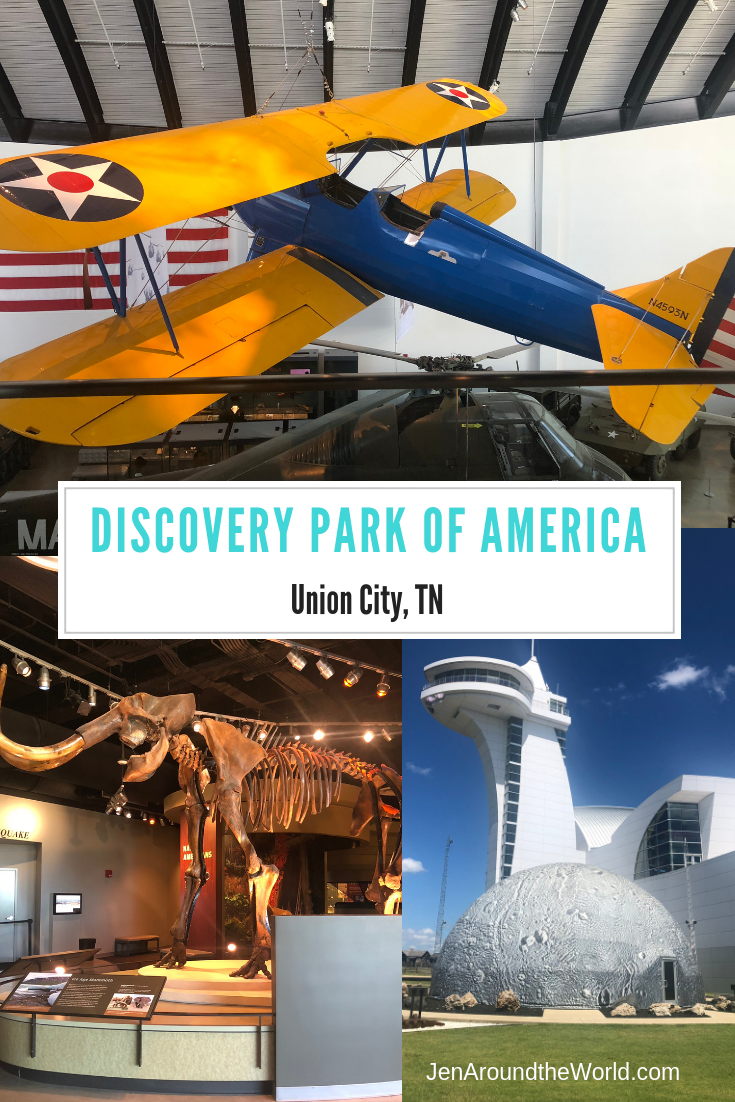 From the moment we pulled into the parking lot, we were totally blown away. From hearing about this place before, I just assumed that it was for little kids. Boy was I ever wrong!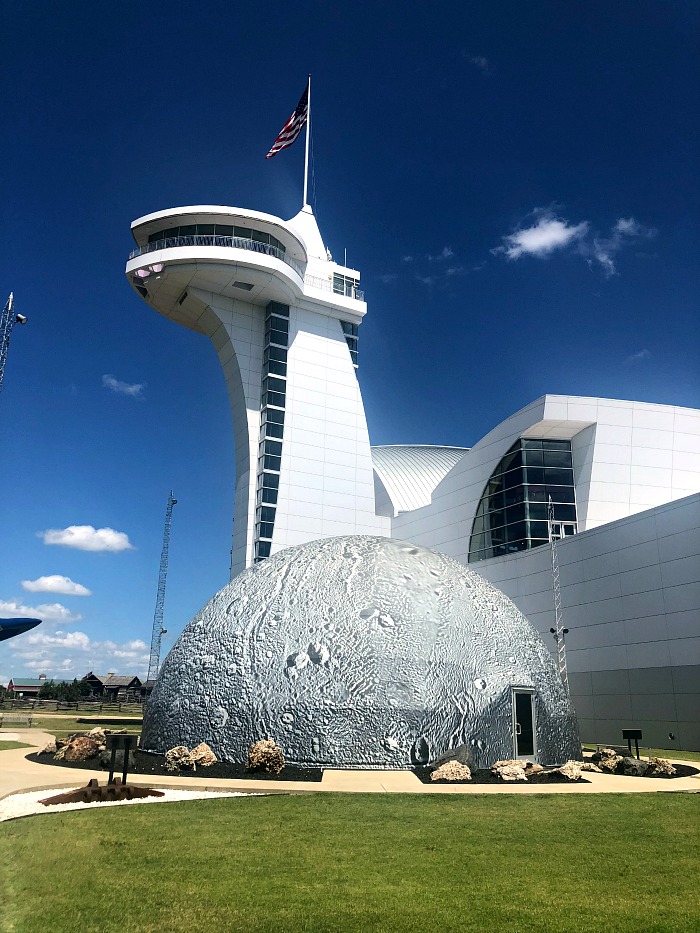 There is SO MUCH rich history inside the walls of the Discovery Park of America. There are more than 100,000 sq. feet of galleries and interactive exhibits focused on nature, science, technology, history, and art to engage children and adults alike.
Inside you will find —
The centerpiece of Discovery Park is Discovery Center, a 100,000-square-foot building showcasing ten exhibit galleries: Children's Exploration, Energy, Enlightenment, Military, Native Americans, Natural History, Regional History, Science/Space/Technology and Transportation. In addition, our Special Exhibit Gallery features traveling exhibits.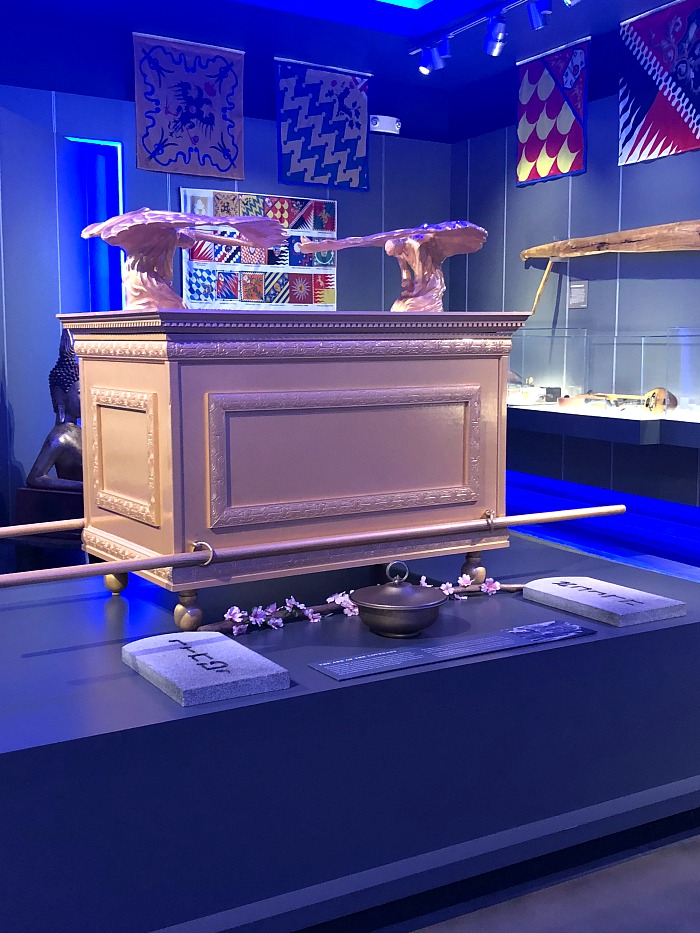 Discovery Center's multi-story atriums are filled with exhibits that invite visitors to open their minds to a greater understanding and appreciation of our world…past, present, and future. Highlights include:
A theater simulation of the 1811-12 earthquakes that shaped the land in this region as well as a planetary tour in the starship theater.
A 20,000-gallon aquarium revealing the underwater life of Reelfoot Lake.
A 60-foot replica of a human body with a 30-foot slide.
Dinosaurs, fossils, Native American artifacts, military equipment, vintage automobiles and dozens of more hands-on experiences for children.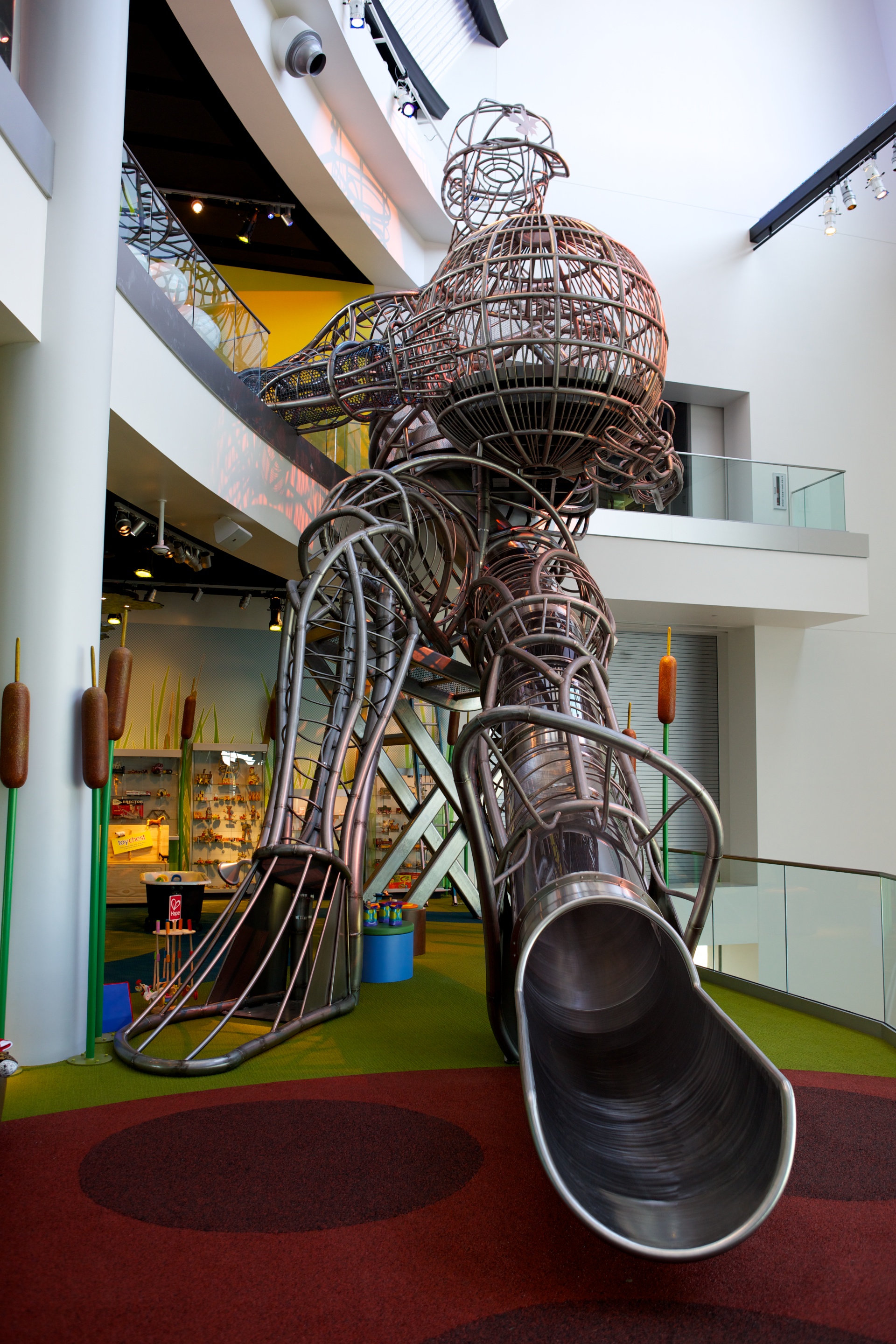 Discovery Center also includes a Grand Hall with space for meetings and social events for groups of approximately 300 people, as well as a Tower Room that accommodates about 70 people.
My son loved all the history about the World War II and Civil War era, while my daughter drooled over the dinosaurs and humongous geodes.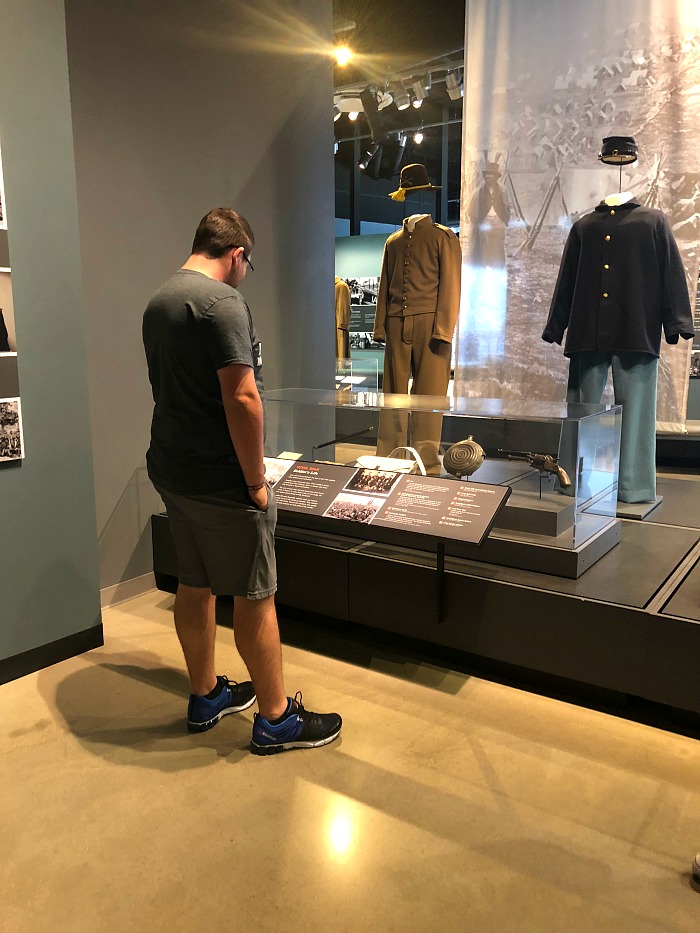 My husband loved looking at all the old cars and military vehicles — and I loved looking at all the Indian artifacts inside.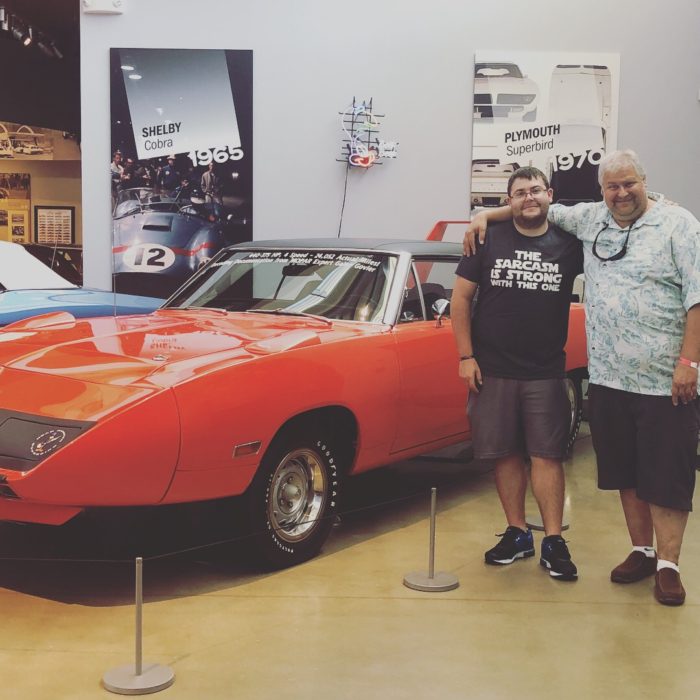 If you do visit, be sure and purchase the $3.95 ticket to ride the tower to the top. You get to see for miles and miles — and step out onto the balcony. There is a see through walk over you just have to experience!
What You Will Find Outside at the Discovery Park of America
While there is a ton to see inside, there is also a lot to see outside. Since it was close to 100 degrees the day we went, we decided that we would come back on a much cooler day to explore the outside, but from what I saw, there is SO MUCH to see and do outside as well.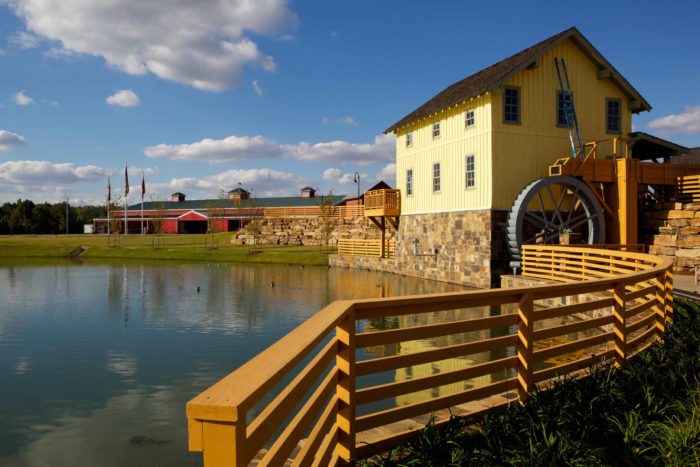 Discovery Park's 50-acre site offers visitors a variety of experiences.
Outdoor highlights include:
A water feature that bisects the site, flowing north to south. Originating at the circa-1800's gristmill, the water feature includes waterfalls and bridges as well as extensive landscaping. Japanese, European and American gardens allow visitors to connect with nature and learn about plants and flowers from around the world.
Log cabins, farm buildings and equipment and family items providing a glimpse into rural life in the 1800's.
A 100-year-old church as well as a train station with a locomotive and various cars.
A salute to America's independence, including a replica of the Liberty Bell.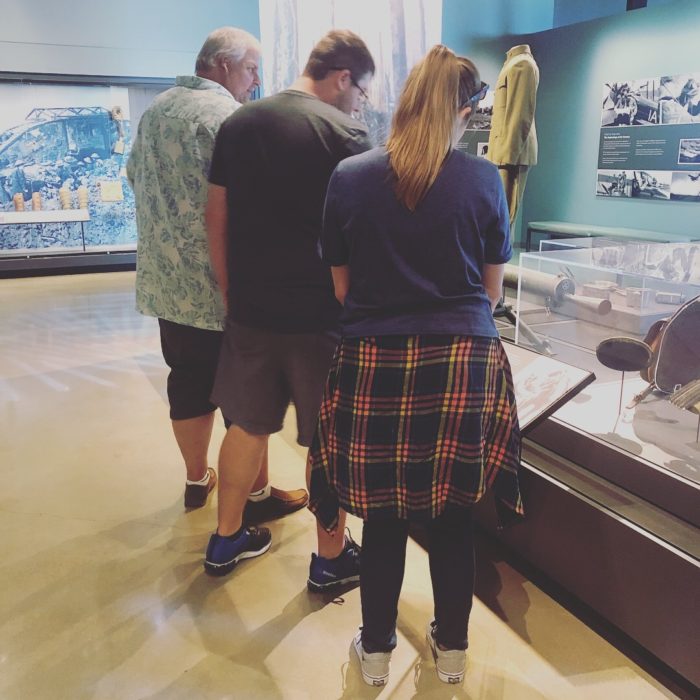 This is truly a magical place full of rich and exciting history. If you are visiting the area, make plans to attend here! Tickets are super cheap and will be a complete and total afternoon of fun for the whole family.