This post on Baggallini may contain affiliate links. All opinions listed are 100% my own.
I travel a lot these days. This year alone I have about 5 trips planned where I am going to be on my own.
There will be no one to help me watch my most important items such as my wallet, my laptop, my phone, my camera, and more. Because of that, I have to have something that will help me keep all of that safe with no worries. That is where the Baggillini comes in!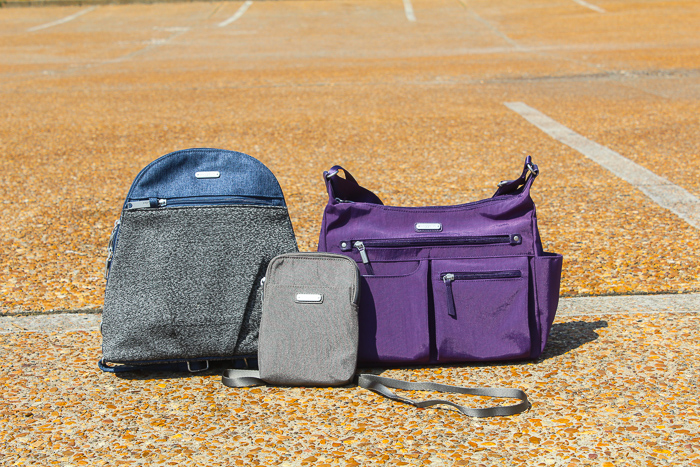 I have never seen a bag so versatile that it fits every single need I have when it comes to traveling –including safety! Not only are they helpful when it comes to safety, but they are some of the most stylish bags I have seen!
Today, I am going to share with you my favorite bags and what is so unique about each one.
Staying Stylish with baggallini
So — What is the baggallini?
Baggallini was founded by two flight attendants. They wanted a travel companion, something stylish with plenty of pockets to help them move from place to place. So on their next trip, they found some people who could help them make exactly that. Soon the cabin crew all wanted to know where they got their baggs, with the passengers not far behind.
Before they knew it, they were sitting around their kitchen table, not just making baggs but making a business. Twenty years later, the baggs they created are still working hard for the everyday traveler. They even come with a bags user manual.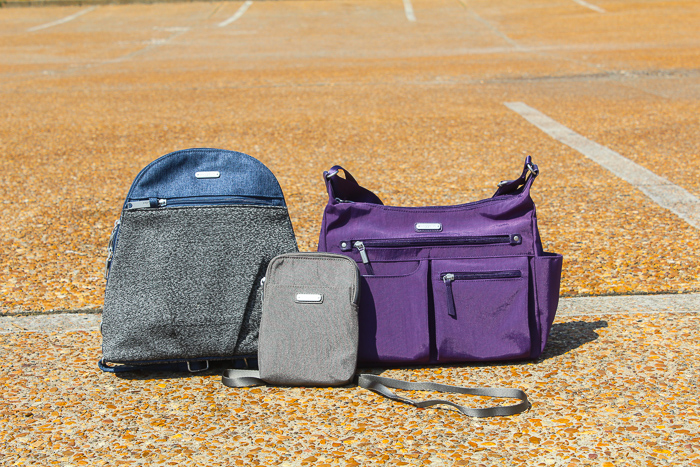 #1 My Favorite Bag — securetex™ anti-theft convertible backpack
The thing I love most about this bag is the secure zipper that keeps my belongings safe and secure. Traveling through an airport can be scary when I have my backpack on my back (thanks to all the pickpockets out there).
But with the securetex Baggallini bagg, everything stays perfectly secure.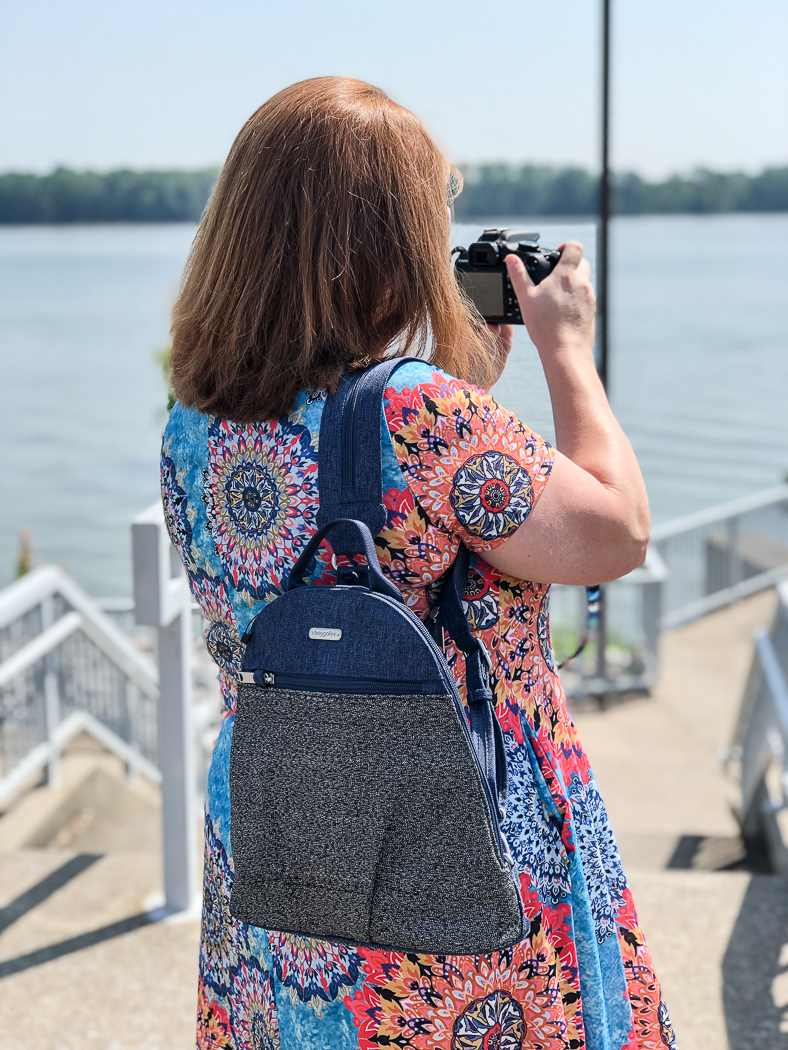 This bag comes in 5 different colors and runs $128.
features
SecurTex™ Anti-Theft front fabric panel
Removable RFID phone wristlet has 3 card slots and holds multiple passports
Holds most plus-size smartphones
Removable wristlet dimensions (in inches): 7.5″ W X 4.5″ H
Locking zippers
Double cable strap construction is cut resistant
An adjustable cut-proof strap can be attached to a post or chair
Pocket for a battery pack
Straps convert from sling to backpack
RFID protection
Exterior bag dimensions (in inches): 11.5″ x 12″ x 3″
Weight (in lbs.): 0.93 lbs
1-year warranty against manufacturer's defects
This bag is super fashionable and even comes with a wristlet as well. The straps are perfect because they cannot be cut and the size is perfect for when I travel — not too big and not too little. Even my Mac Air fits inside!
The inside is so roomy! Like I said, I can put my camera, my laptop, my Ipad, and my wallet in there (of course I use the wristlet–it has become my favorite part of the bag).
Knowing that all my favorite belongings are safe because of the extra precaution taken to keep everything locked and secure makes me a happy camper.
It would take an act of congress for a thief to break into this backpack while I am traveling.
#2 Anywhere Large Hobo Tote with rfid Wristlet
My second favorite bag from baggallini is this gorgeous Anywhere Large Hobo Tote with an rfid Wristlet.
While shopping in
downtown Paducah
one day, I decided to take this bag with me. It was perfect for packing everything I needed — and all my purchases fit right inside the bag!
It is super roomy and can hold a ton of things. The color I am carrying is grape jelly, but it comes in 6 different colors and runs $98.00.
It has several pockets making it great for carrying things like keys, cell phones, change, lipsticks,
and lipglosses. And the best part? The strap can be converted making it the perfect crossbody bag.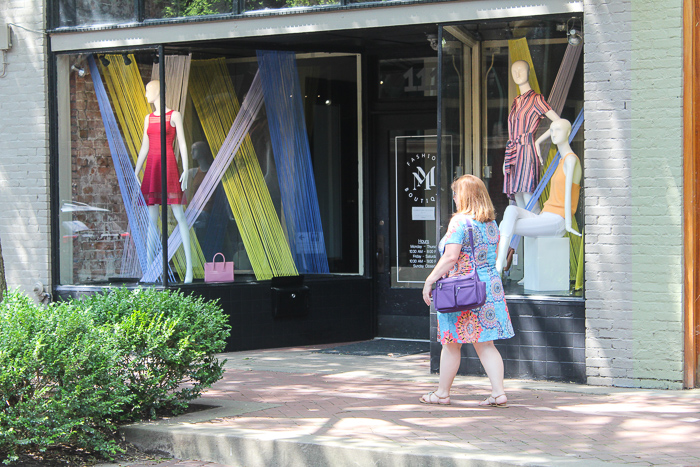 Convertible hobo bag transitions from a shoulder bag to crossbody Lightweight, water-resistant nylon or printed fabric
Have you ever heard of Baggallini? What are your thoughts?