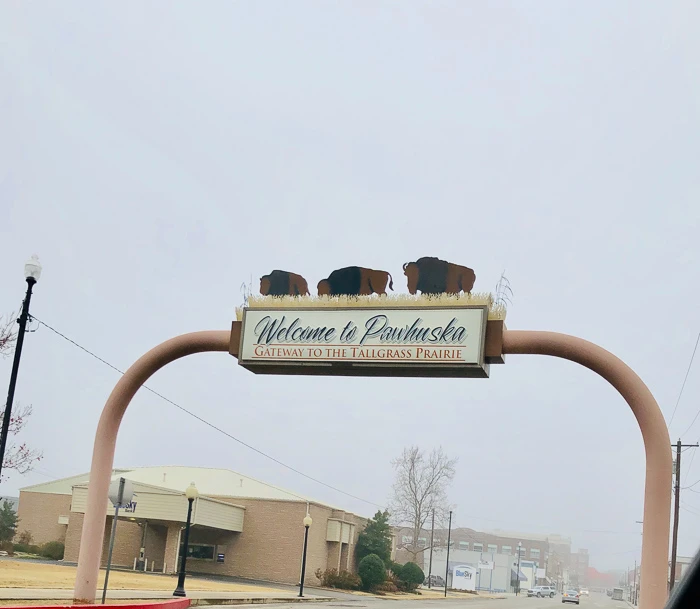 Unless you live under a rock or on another planet somewhere, then you have heard of Pawhuska, Oklahoma, especially if you have associated it with the Pioneer Woman.
During my girl's weeklong trip, we made a stop off in Pawhuska to visit the PW Mercantile — and I am here to tell you that this little town has so much to offer — and a lot of it has nothing to do with the Pioneer Woman at all!
If you have hung around here for very long, then you know that I am quite obsessed with Ree Drummond, aka the Pioneer Woman. I have known for a very long time that one day I was going to visit Pawhuska and take in the sights just so I could visit the Mercantile and *fingers crossed* get to meet her.
It wasn't in the cards this time around for me to meet her, but do you want to know something else really cool? I met so many fantastic people who loved talking about their town. Before I left Pawhuska, I was in love with it just as much as all the people who worked there.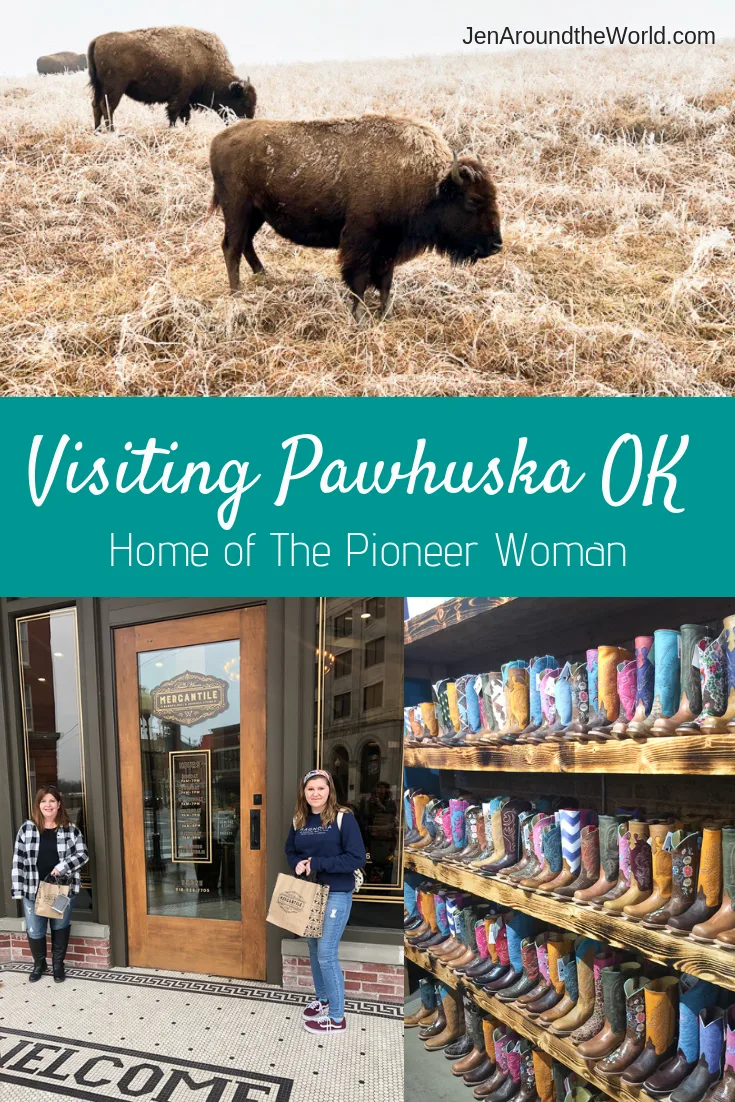 The Town of Pawhuska
While you may think that this little town of fewer than 4,000 people has nothing much in it, you would be surprised. I live in a town about this size and we have little to do here. But in the town of Pawhuska, there is always something going on!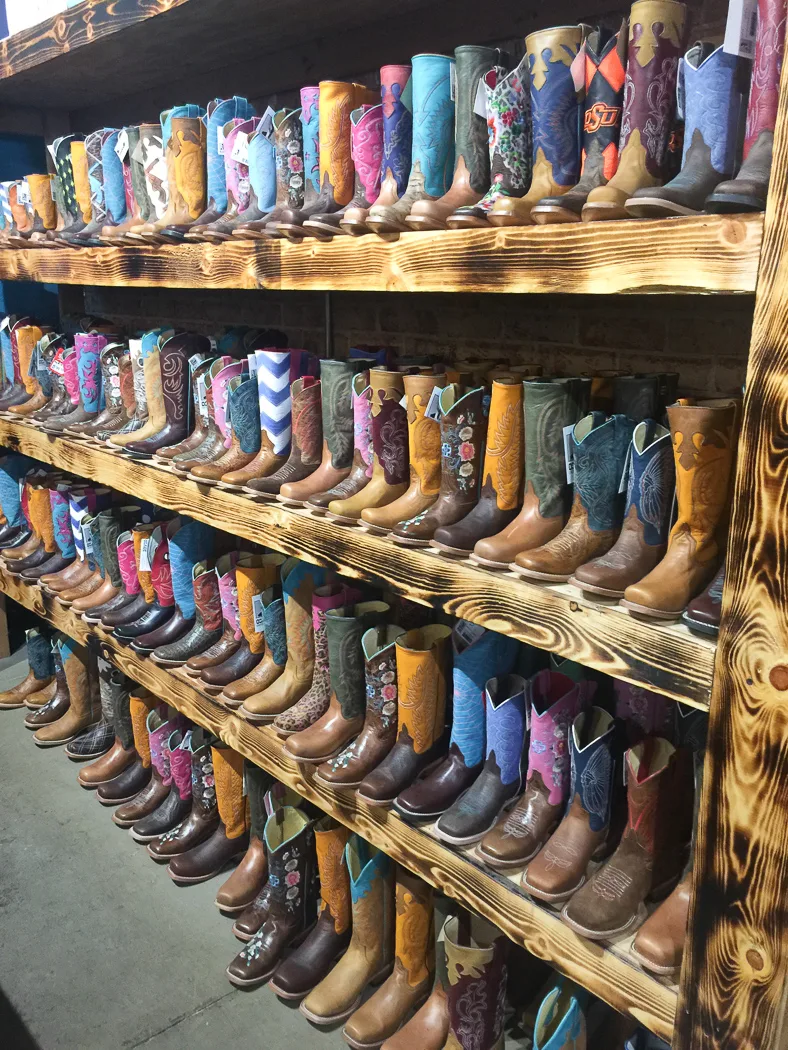 The town was named in honor of Chief Paw-Hiu-Skah, and the Osage Tribal Museum, the oldest tribally owned and continuously operated museum in the U.S., makes its home here.
Tallgrass Prairie Reserve
One of the most memorable things we did while in Pawhuska was to drive the 17 miles to the Tallgrass Prairie Reserve. The preserve is open every day from dawn to dusk with no charge for admittance and can be accessed via county roads.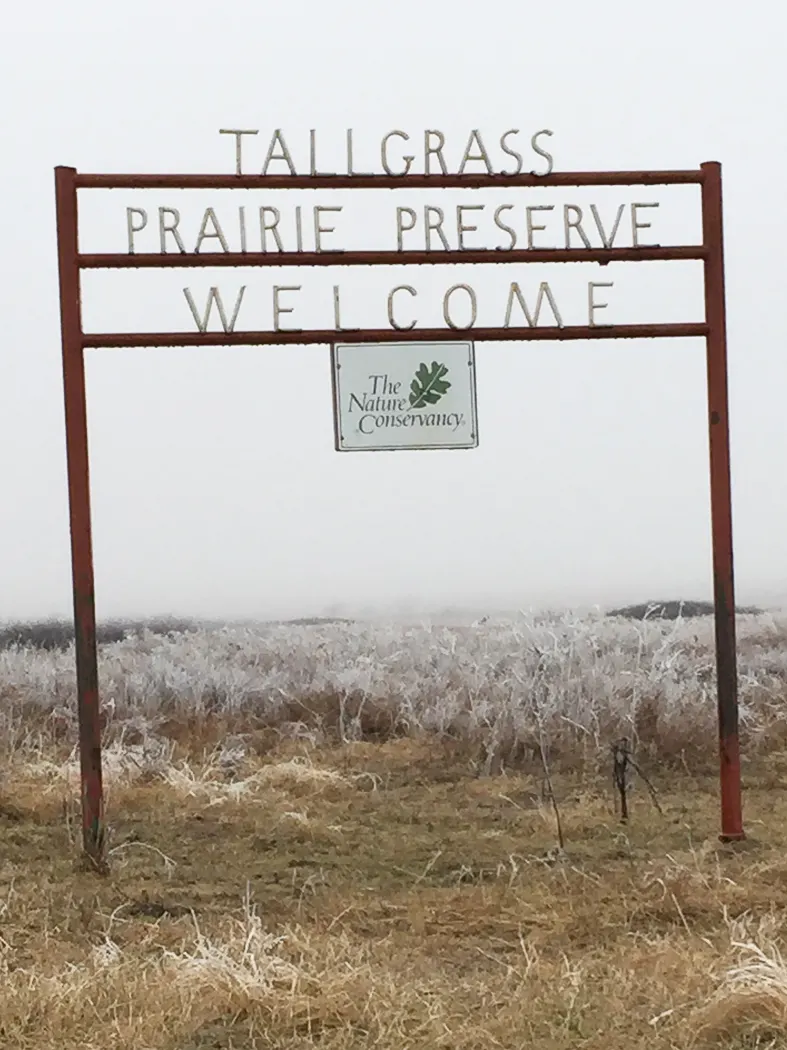 It was very icy and cold the day we drove to the reserve. It was sort of foggy, and I wasn't really for sure what to expect. However, from the first free-range bison we came across, our excitement levels rose above and beyond. We found out that the reason the Bison were so active is that they love cold and foggy weather, so this was perfect for us.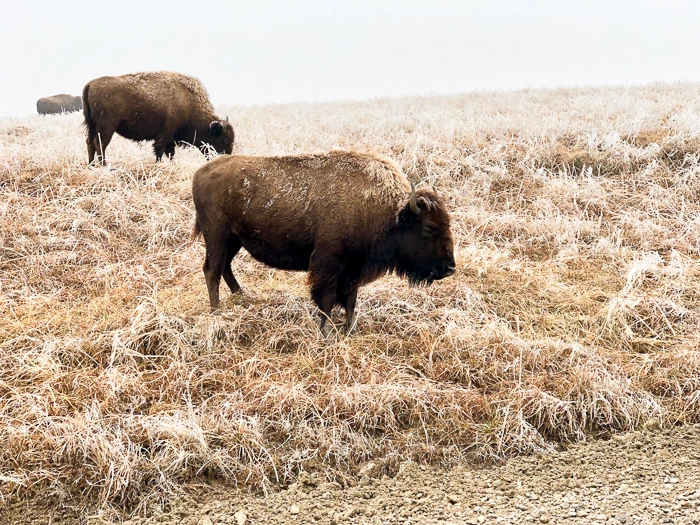 There is nothing on this earth more spectacular than watching a beautiful animal in its natural habitat. We rolled through the reserve very quietly with the windows down, sometimes stopping because the animals were so close — even on the gravel road. While it made it hard to drive past, it was just awesome to watch them. They are some of the most graceful creatures I have ever seen.
After driving through, there is a visitor's center at the end where Kip, one of the guides, loves to share his knowledge of the area — and there is so much to learn here! Be sure and stop and talk to him. It will not only bless him but bless you in the process. In fact, we learned that Oklahoma was built on 3 things — oils, Indians, and outlaws.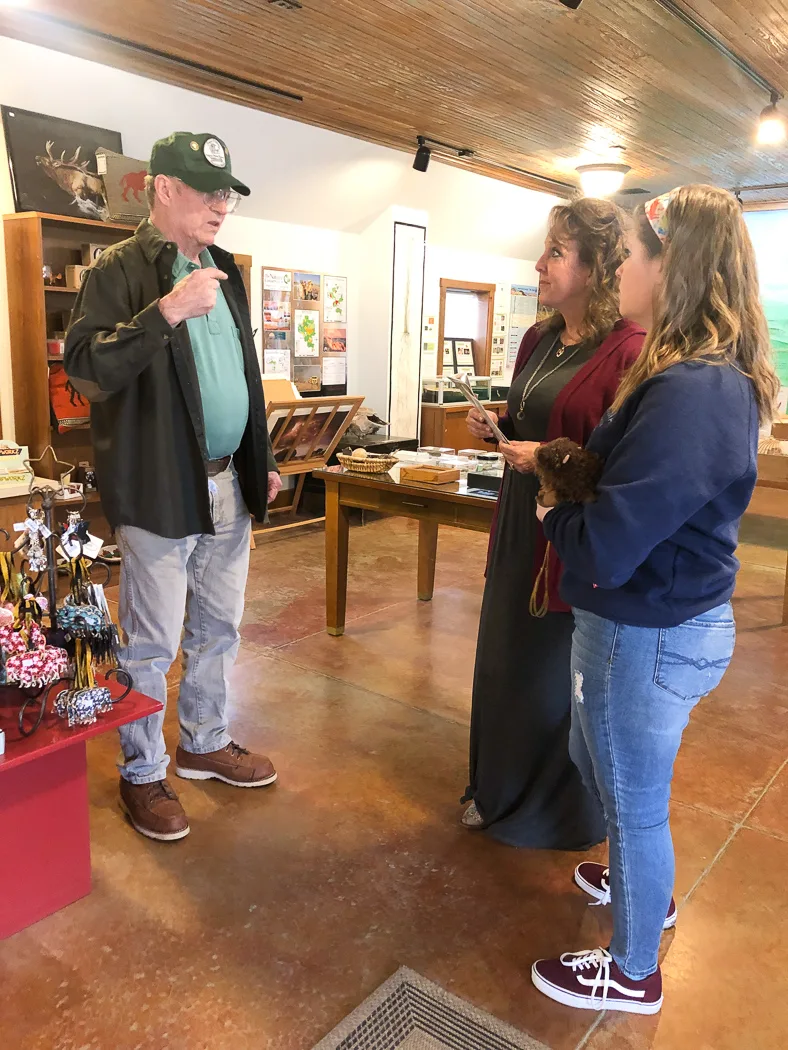 Shopping in Pawhuska
Once we arrived in Pawhuska, we had the thrill of visiting shop after shop near the Mercantile. There were so many boutiques, antiques, art stores and more to see and visit. Here are just a few that we visited.
Many other shops to see and visit (a lot of them were closed when we visited)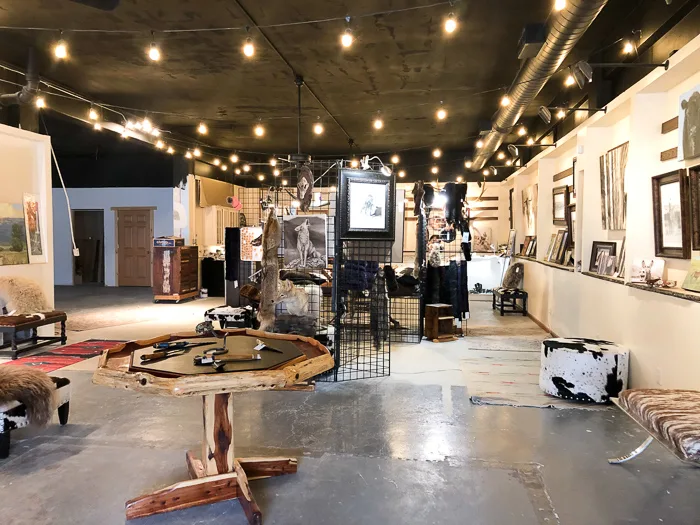 Visiting each of these shops really blessed me more than anything. The shop owners loved sharing about their love of Pawhuska and how much it has grown over the years.
When we visited the Sunset Ridge Gallery, the owner shared with us about her love of showing cattle (yes this is a thing — they have show cattle just like they have show horses).
One shop owner let us shop her daughter's store. The daughter was at home and the shop was closed, but the mom opened it and left her keys with us and told us to lock up when we were done. I was impressed with their small town charm and friendliness. It reminded me of what it should be like when you visit somewhere.
The Mercantile
Of course, the main reason most people visit Pawhuska (myself included) is to visit the Mercantile. When we stepped on the inside, I am not going to lie. I was like a kid in a candy store. Just being in her store was purely magical.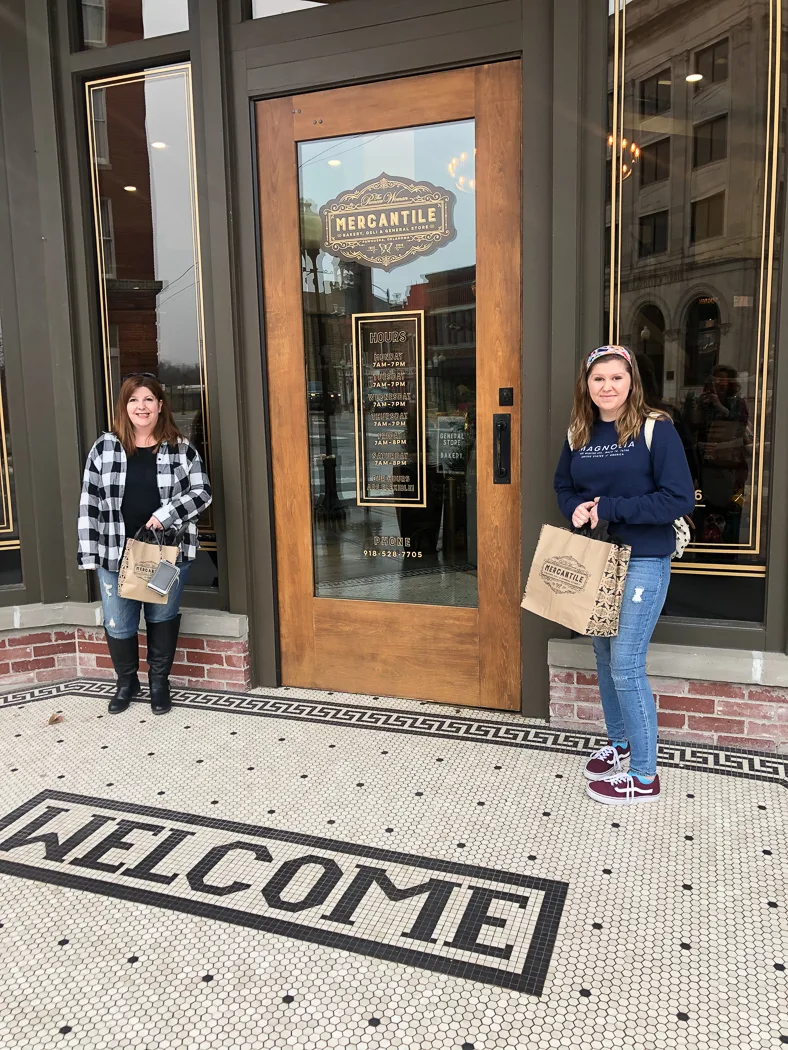 I love it because many of the items that are sold here are not available at Walmart, so there are so many different things. I walked away with a set of cute teacup measuring cups, her plastic wrap roller, a coffee mug, and hat. You knew I had to have the hat right?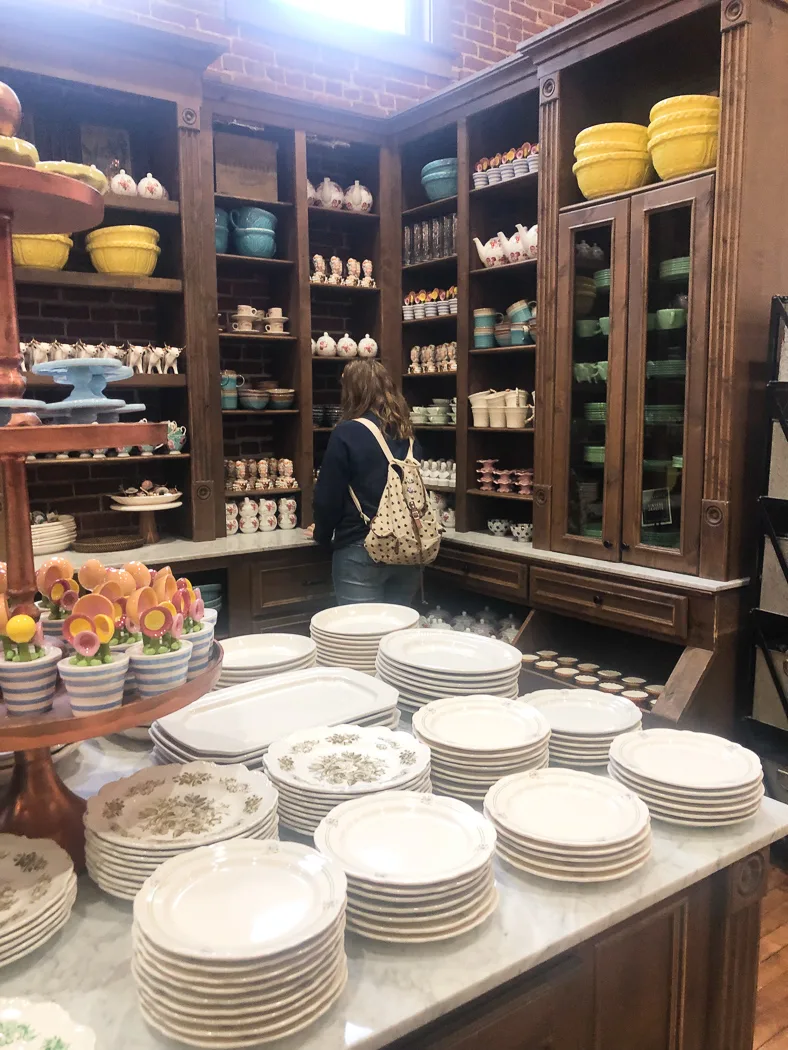 Upstairs in the Mercantile is the bakery where you will find her famous sticky buns and cinnamon rolls, as well as coffee, cupcakes, candy and more. It's a great place to sit and relax and enjoy something sweet.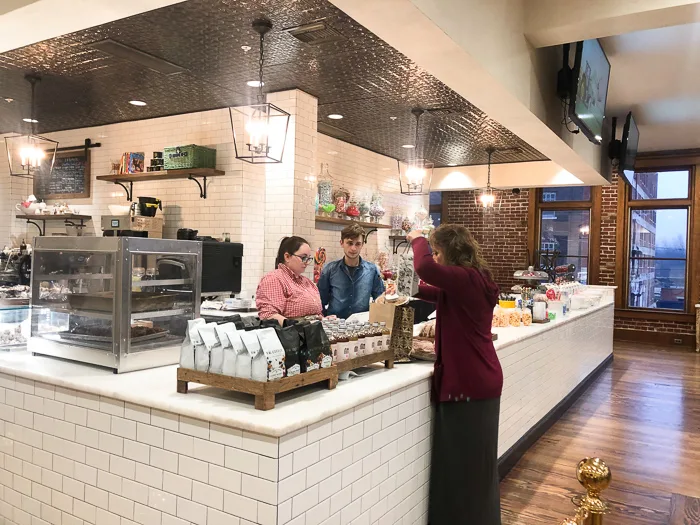 Eating in Pawhuska
Of course, if you are visiting Pawhuska, then you already know that you are going to have to eat at P-Town Pizza and at the Mercantile.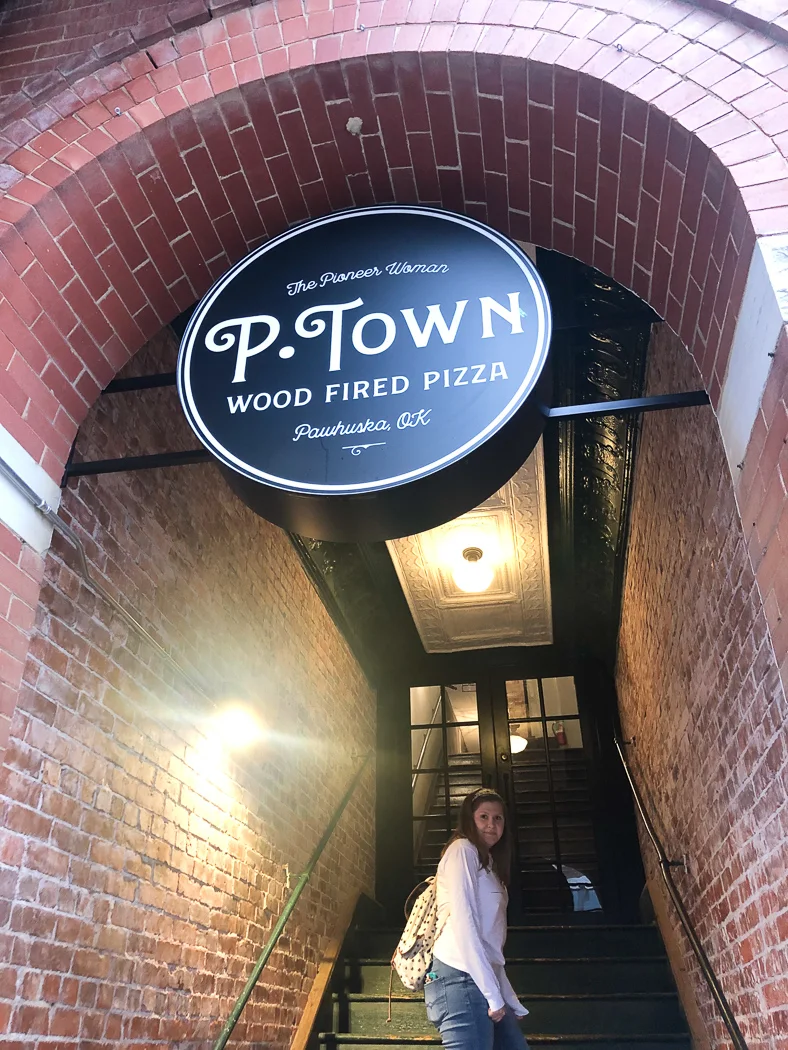 I have to say that those were the only two places we visited during our two days there. The food was so excellent we could not get enough of it.
The pizzeria has so many different options (and regular options) for pizza lovers (we chose the Pizza "Ree" a) and it was AMAZING!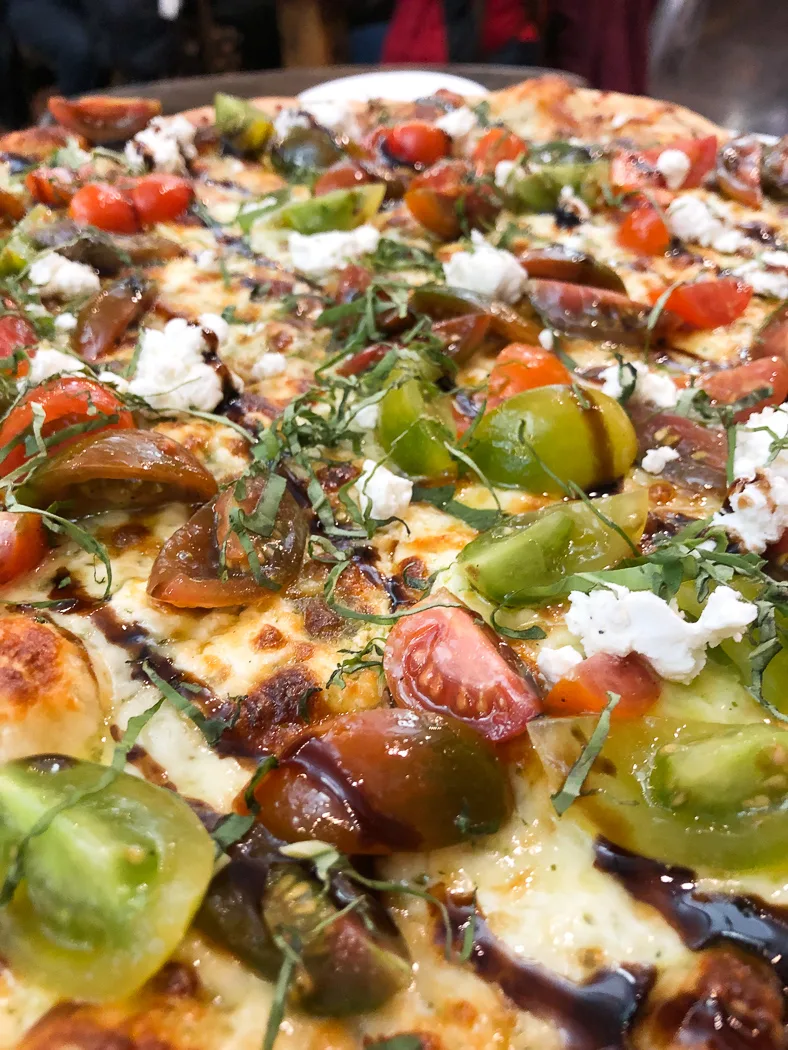 Breakfast at the Mercantile as well as dinner was fantastic. I could eat there every day of my life — hands down.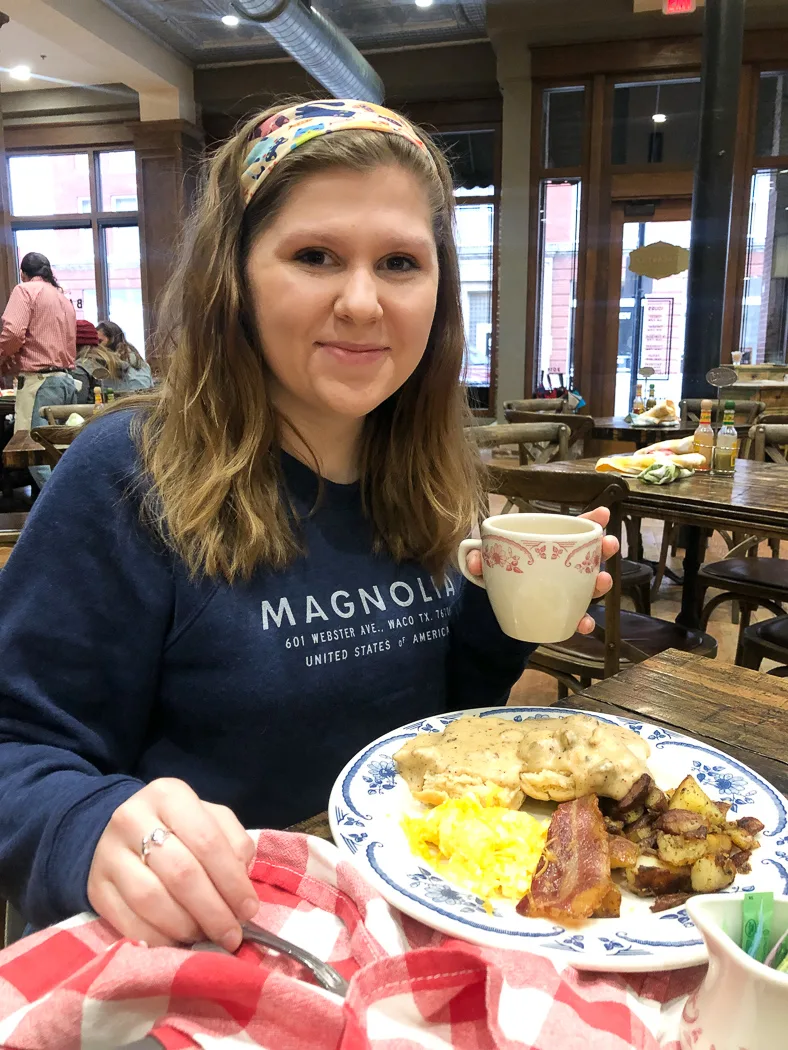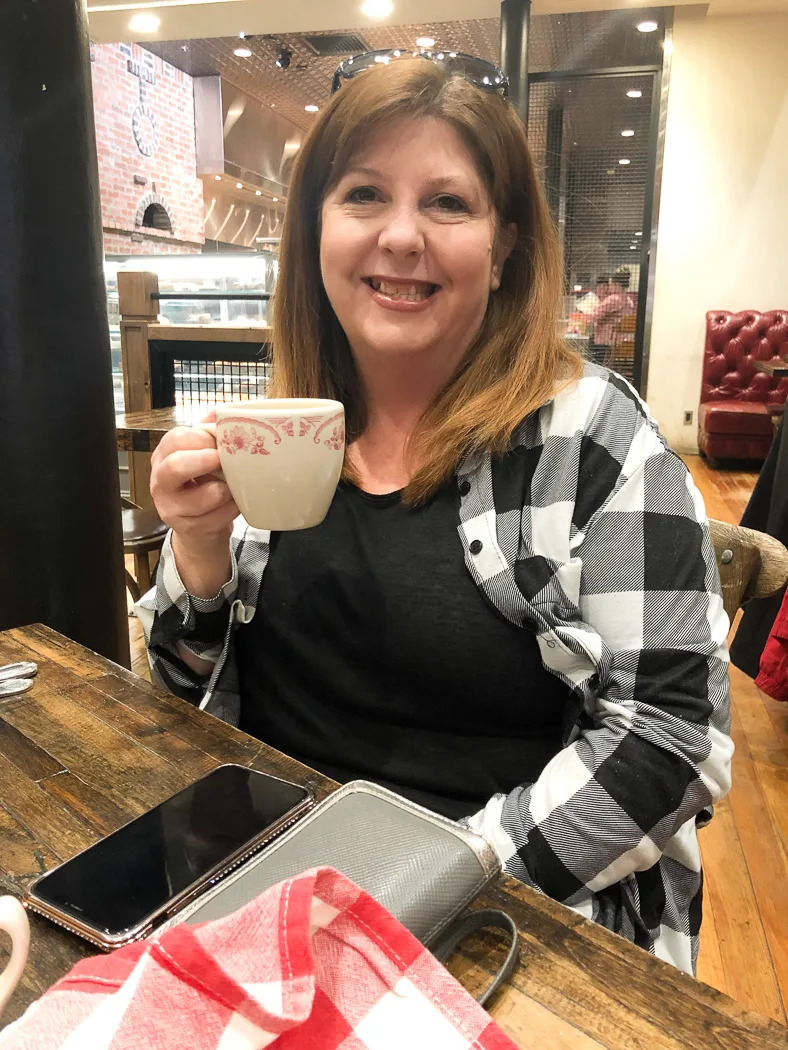 Staying in Pawhuska
The Frontier Hotel
If you are visiting Pawhuska, the place where you must stay in is the Frontier Hotel. I have a whole post coming this week about this gorgeous location, but it is a MUST SEE!

There is a lot of rich heritage in this triangle building — and one of the nicest places I have ever stayed.
The PW Boarding House
If you are lucky to find a room here, the PW Boarding House is another great place to stay. From what I have learned, this hotel stays booked up year round. So, if you want to stay here, book your stay a year in advance.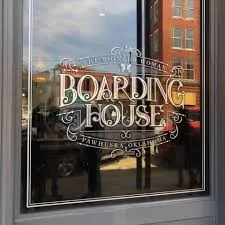 Really and truly the town of Pawhuska has so much to offer. I wish that during my stay I had more time to visit, but our time was short and the weather was turning bad so we had to head out towards home. If you get the chance to visit Pawhuska, do it! You will not regret it at all!