Thanks to Capital Hotel for the complimentary stay in exchange for coverage. All opinions listed are 100% my own.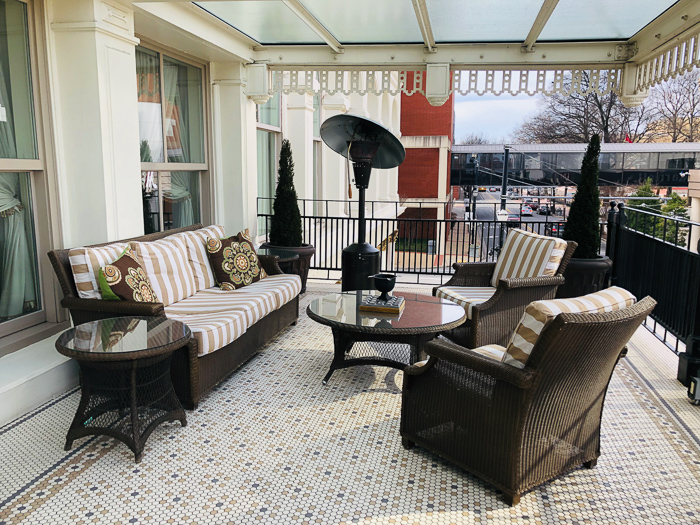 During my trip to visit the Silos and the Mercantile, we took a stop off in Little Rock, Arkansas for an overnight stay. Because there was a 12 hour drive time between KY and Waco, Texas. I knew it would be the perfect halfway point. We stayed the night in one of the most beautiful luxury hotels I have ever seen — Capital Hotel.
Capital Hotel has been featured in many historic hotel outlets and is known throughout Little Rock as "The Front Porch" of this iconic town.
Anytime I travel somewhere new, I always try to find local hotels with charm and flair. While I love hotel chains, I love unique hotels even more, simply because the building and the area itself tell a magnificent story — which makes the trip even more memorable.
The History Behind Capital Hotel
From the moment we walked onto the property, I was in awe of the architecture and beauty of Capital Hotel. It is routinely compared to hotels such as London's Goring and it ranks very high among Trip Advisor's Top US Luxury Hotels — and it is Little Rock's best-kept secret in my opinion.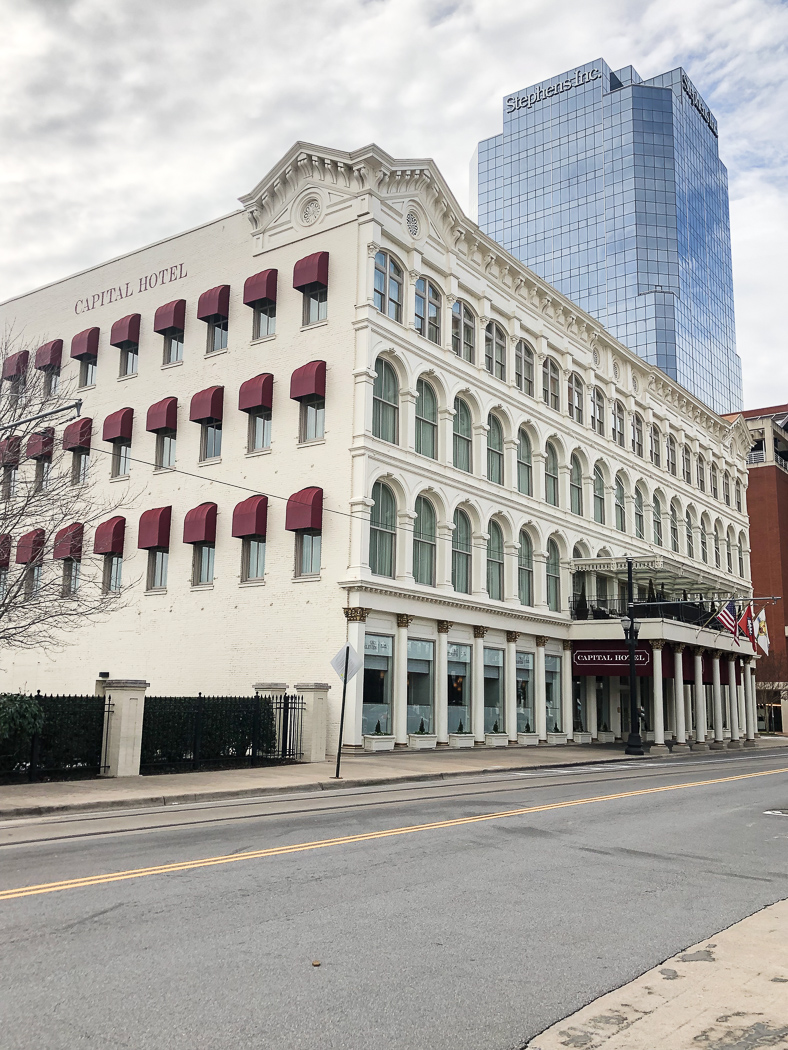 This hotel is over 130 years old and has been proven to be a place of comfort and efficiency of a modern luxury hotel, and this is what sets the Capital apart from virtually every hotel in the U.S. One of the country's most historically significant hotels, the Capital opened in 1870, with President U.S. Grant staying as a guest not long thereafter.
The hotel opened with indoor plumbing and heating and introduced the country's first "magnetic annunciator" to call room service. Over the years, the Capital was regarded as the "sweet spot" for all political announcements and served as President Bill Clinton's local headquarters during his tenure as President.
The elevator itself is a sight to see! Never before have I seen an elevator so large. I learned that the reason the elevator is so big was to accommodate General Grant and his horse Cincinnati during his stay in 1880. It is one of the most beautiful elevators I have ever seen.
(This looks like it is outside the elevator but this is INSIDE the elevator.)
The tile floors inside are still original and there is a gorgeous stained glass ceiling.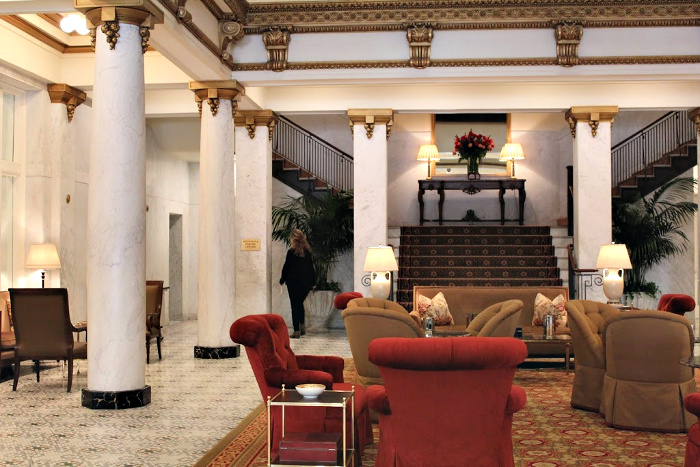 Out front of the hotel is one of my favorite parts — the iron balcony. It overlooks the street and offers the perfect place to relax and have a drink. It was added to the hotel in 1879 and has been a wonderful addition ever since.
Hotel Dining
The hotel offers two dining spaces — One Eleven, a more upscale dining experience, and Capital Bar and Grill — which is where we ate.
One Eleven
Capital Bar and Grill
The food is reasonably priced and is some of the most excellent food I have ever put in my mouth.
For me, I love a hotel that offers to dine just in case I do not feel like going anywhere that day. By the time we arrived that evening and after our afternoon of shopping, we were worn out. We went into the Bar and Grill and ate an early dinner and then retired for the evening.
But not before we tried those complimentary fried black eyed peas everyone raved over and told me we had to try.
I promise you — if you visit here, YOU MUST TRY THIS APPETIZER!
Hotel Rooms
There are a total of 94 rooms at Capital Hotel including 15 Capital Great Rooms (semi-suites) and four suites. We stayed in the junior suite, and to this day was one of the biggest hotel rooms I have ever stayed in.
Each room is spacious, and hanging in the closet is a Capital Hotel Robe and slippers (which of course we all had to put on!). At night, they have turndown service, along with a sweet surprise for bedtime.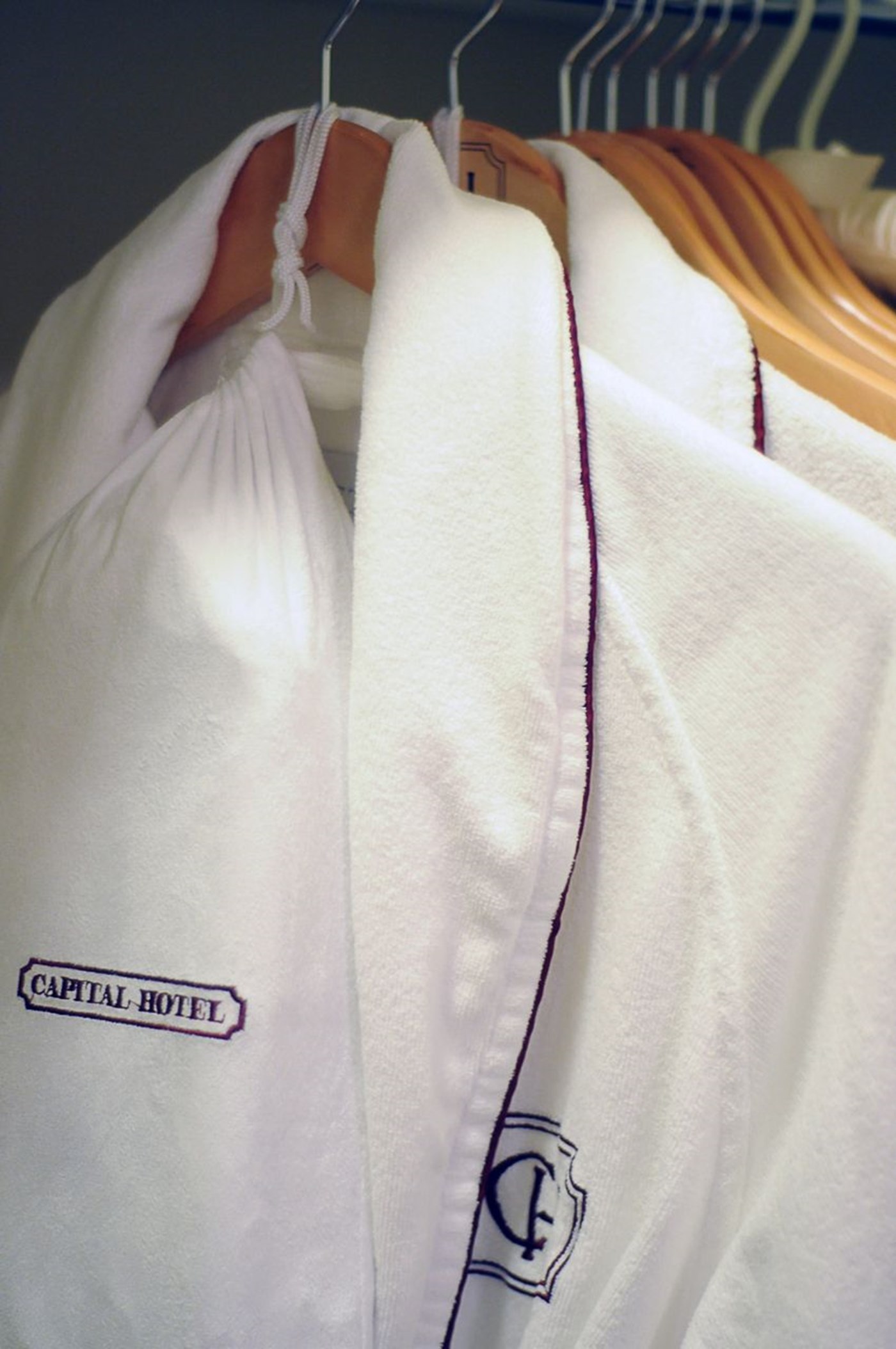 Photo courtesy of Capital Hotel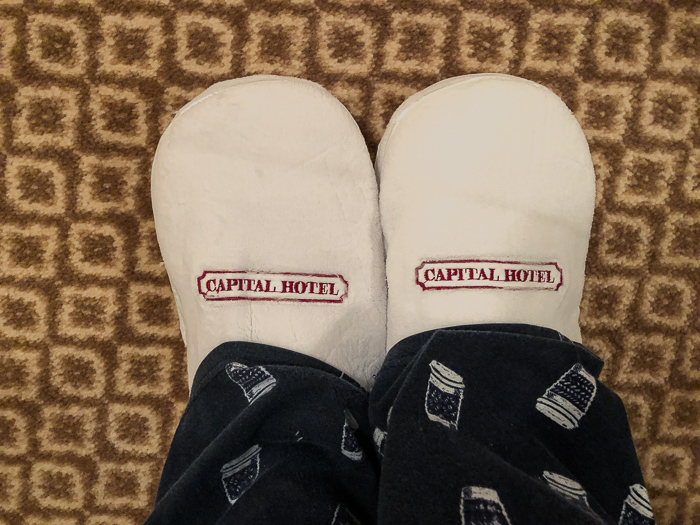 Comy slippers to keep your feet warm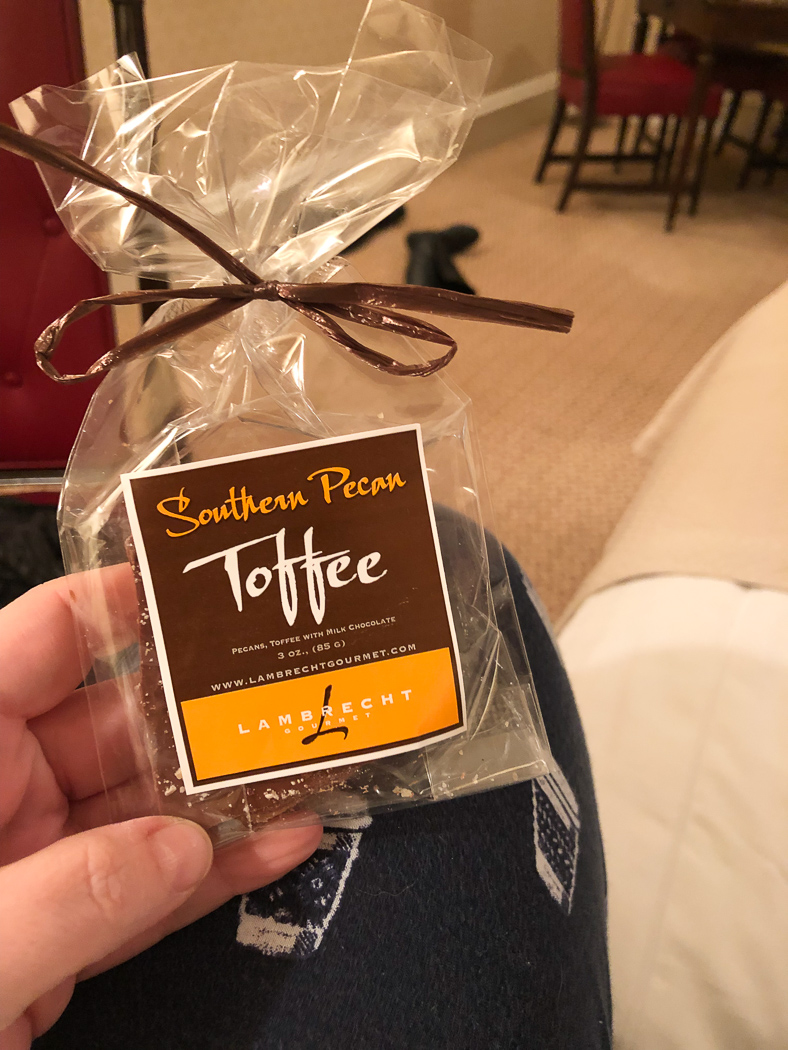 Turndown service with a sweet treat
The hotel also offers room service, which was great for us. We are not big eaters when it comes to breakfast, but knew we needed to get something. I ordered a continental, complete with pastries, fruit, yogurt, and cheese.
Finally
The cost to stay in this luxury hotel runs about $285 a night. But like us, if you are staying one or two nights, sometimes it's great to splurge on yourself. A luxury hotel is just that — pure luxury, and we can all use that sometimes!
To see if there are specials and packages they have going on, click here to learn more.