We just got our new puppy, Milo, and we are so in love with this gorgeous Aussie pup! Read on to learn more about why we got him and where you can expect to see him on the blog.
A couple of months ago, my beloved chihuahua Tucker had to be put down. He got so sick and his arthritis just took over his body. My husband and I were extremely sad and missed the sound of the pitter patter of feet around the house.
As a family, we decided to get another family dog. We looked a lot of breeds and decided that an Australian Shepherd would fit in great in our family. We found our perfect mate in Missouri and would up getting this gorgeous guy — a red Tri standard Aussie, who we named Milo.
We have had Milo for a month now and he is one of the smartest dogs I have ever owned.
We have been doing all kinds of training and teaching from Zak George. He came highly recommended from some friends I know and his training techniques are great.
We bought his books on Amazon and I devour all kinds of teaching videos to make sure I know what I am doing with this little guy.
You will see him a lot on here because I have plans to get back into sharing my pet reviews as well as all that we do for traveling as well. In fact, Milo will be getting his very first beach trip in soon!
I am curious how that will go since he has never been anywhere but here. We are going prepared with his crate that we got from Chewy, as well as all his favorite toys, food, his Pupford training treats, and leashes, collars, harness, etc.
I am going to be prepared for this moment! He already does great with riding in the car so I think that it will be a breeze getting him there. We will see!
He has changed so much in the last month we have had him. Gone are the little baby looks and in place of that, we have a gorgeous growing boy in the works.
Like I said, he is super smart and is learning so much. If you have a puppy that you have got and you want to know all the things we are using for him to train him, let me know! I would love to share that with you.
Milo even got to go to our local coffee shop for a pup treat outing.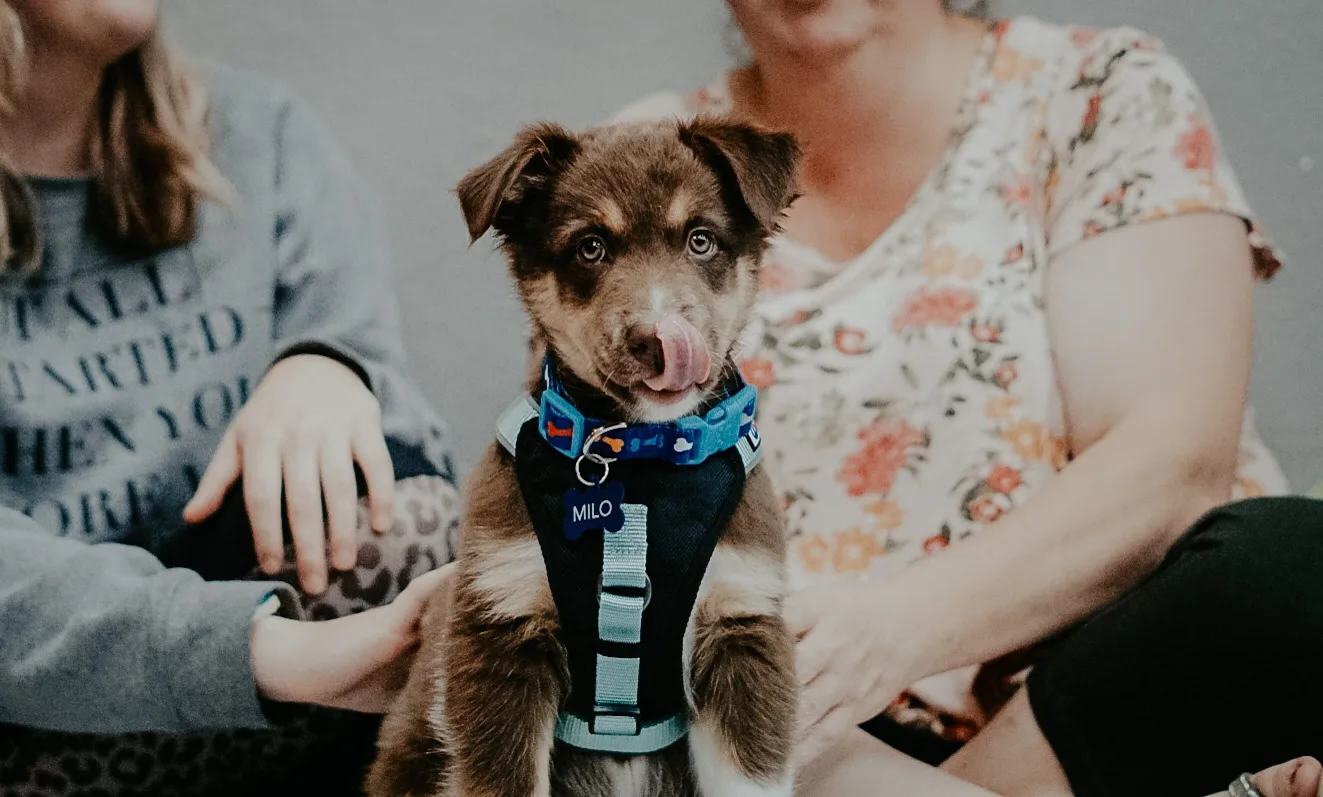 Looking to train your new puppy? Here are some things you might want to invest in.
I can't wait to keep you up to date with how Milo is doing with his training and how he is adapting to our family. Be sure to follow Milo on Instagram as well.
Welcome to the family Milo! We LOVE you so much!