With the year 2023 quickly approaching, it's time to start thinking about the kitchen must-haves you need. From appliances to accessories, there are various ways to make sure your kitchen is modern and up-to-date. Here are some of the must-have items for this upcoming year to make your kitchen look and feel its best.
1. Smart Appliances
Smiths City Smart appliances are a great way to bring modernity into your kitchen. Smart refrigerators allow you to store food more efficiently. While smart ovens can sync with smartphones and preheat or cook based on preset timers.
Smart dishwashers can even detect how dirty the dishes are and adjust the settings accordingly. This not only saves time but also energy since it uses only as much water and electricity as necessary.
2. Water Purifiers
Water purifiers have become increasingly popular over the years. This is due to their ability to filter out harmful contaminants while leaving behind healthy minerals like calcium and magnesium.
They also save money in the long run since you don't have to buy bottled water every month. Additionally, they can improve the taste of your tap water so that drinking it becomes more enjoyable.
3. Induction Cooktops
Induction cooktops are one of the most efficient cooking methods on the market today. Induction cooktops also consume less energy than traditional gas or electric stoves since they use electromagnetic fields instead of open flames or hot coils.
Plus, induction cooktops are safer since they don't get as hot as other stovetops. This makes them ideal for households with small children who may accidentally touch them.
4. Speciality Coffee and Espresso Machines
Coffee machines are a must-have in any modern kitchen. They make your morning routine much easier and also add a touch of sophistication to any countertop.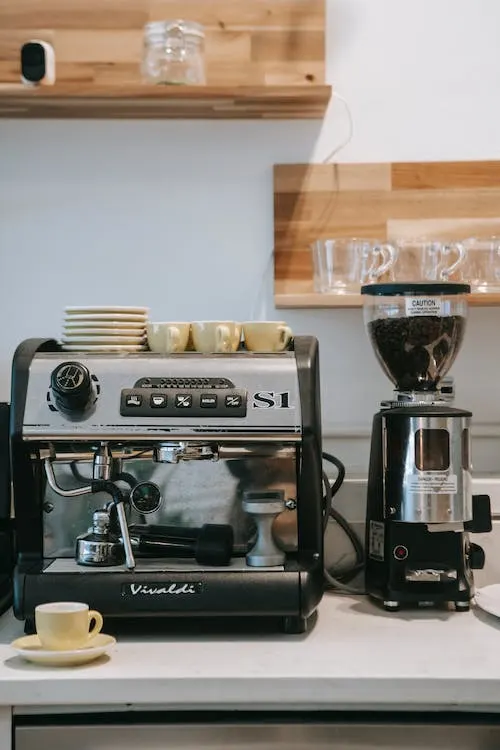 They also come with a variety of cafe features like milk frothing and a bean grinder. You can even get specialty espresso machines that take your coffee game to the next level.
5. Smart Lighting
Smart lighting not only adds a modern touch to any kitchen but also helps you save energy and money in the long run. This type of lighting can be controlled via a smartphone or tablet as well as voice commands.
All to make it easy for you to adjust the lighting with only a few taps. Plus, led lights tend to last longer than traditional incandescent bulbs since they don't need to be replaced as often.
6. Countertop Appliances
Countertop appliances are a great way to bring convenience and modernity into your kitchen. There are many options out there such as blenders, juicers, mixers, and more.
The air-fryer is another great addition to your kitchen. It uses hot air rather than oil to fry, bake, or even grill food so you don't have to worry about adding too many unhealthy ingredients.
7. Modern Cutlery
Modern cutlery is a must-have in any kitchen. New designs are sure to add a unique touch to your dining experience. Choose from various materials such as stainless steel, ceramic, bamboo, and more. Plus, these utensils come in many sizes and shapes so there's something for everyone.
8. Kitchen Accessories
Kitchen accessories can make a world of difference when it comes to setting the mood in your kitchen. From colorful dinnerware to stylish utensils and cookbooks, there are plenty of ways to add personality and warmth to your space.
If you're looking for something more modern, consider adding wall art or decorative rugs. These small touches can instantly transform the overall look of your kitchen.
9. Cookware Set
No kitchen is complete without a quality cookware set. The different types of cookware sets available are ceramic, titanium, and stainless steel. We recommend ceramic non-stick pans, which are free of harmful chemicals and offer excellent heat distribution. Investing in quality cookware will also ensure a longer lifespan so you don't have to replace them as often.
10. Storage Solutions
Organizing and storing items in the kitchen can be a challenge. Luckily, there are plenty of storage solutions to choose from. From open shelving and baskets to cabinet organizers and drawers, you can find something that fits your needs perfectly. For a more updated look, consider installing tall pantries or wall-mounted cabinets for extra storage space.
In Closing
With these must-haves, you'll be well on your way to having the modern kitchen of your dreams. From efficient cooking appliances to stylish accessories, there are plenty of ways to make sure your kitchen is up-to-date and ready for use in 2023. To save time and money, consider purchasing items in bundle packages or keeping an eye out for sales and discounts. With a little bit of extra effort, you can have the perfect kitchen in no time.