I get asked all the time — what are the tools I need so that I can cook like you? What are your must-haves for a well-stocked kitchen?
I have been cooking in my kitchen now for over 20 years and I have used a lot of small appliances and kitchen tools so I feel like I can really attest to everything on this list.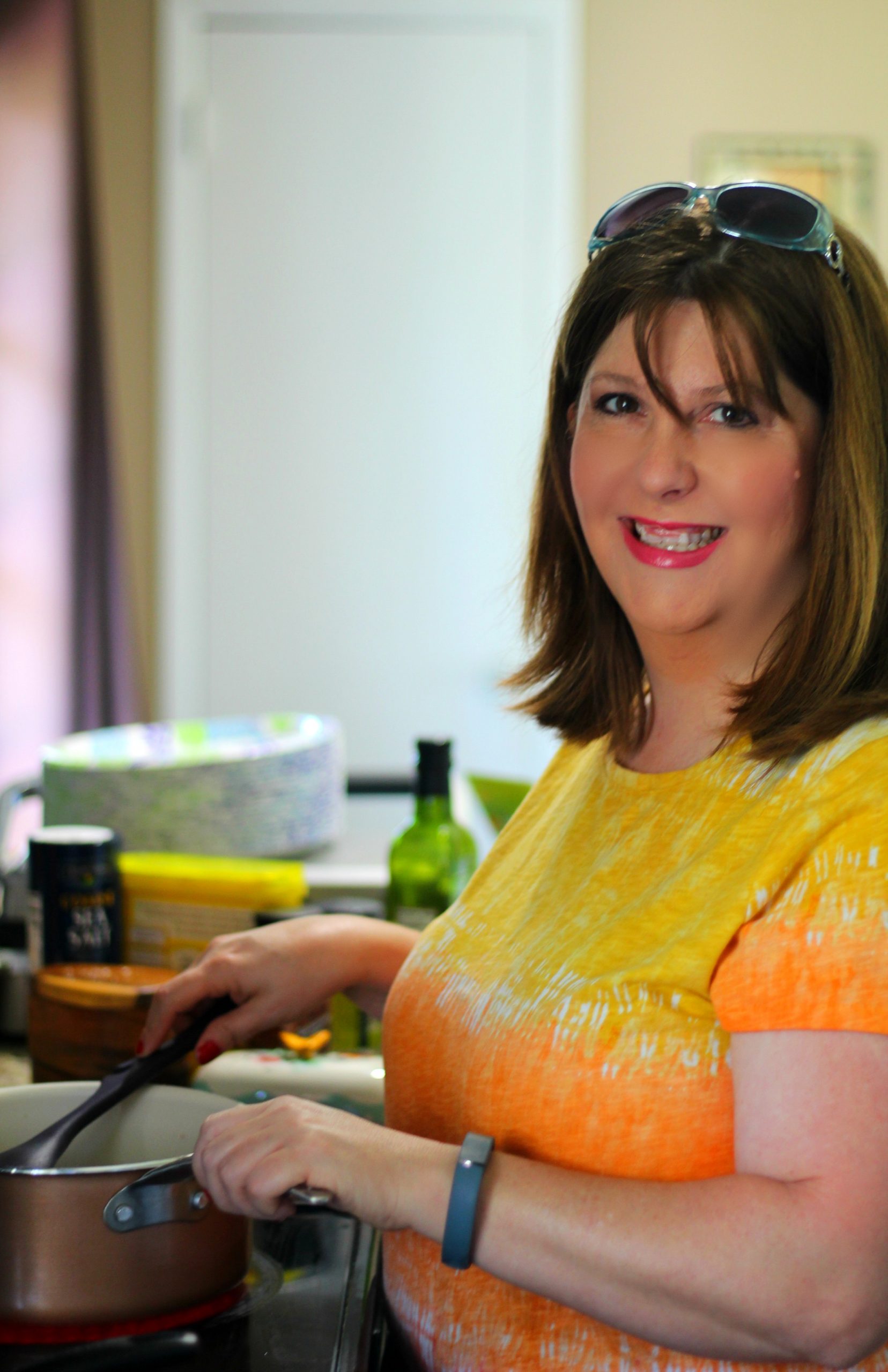 I have a lot of things in my kitchen, but in order for the item to make it on this must have list, it needs to meet certain standards — things like —
How often do I use this tool?
Does it get worn out quickly and have to be replaced?
Would I choose this item to take with me if I could only bring one or two things?
I keep a list like this handy in my Amazon account as well so that I can replace them if they get worn out or if someone asks me what my top choices are.
Top 10 Kitchen Tools That Every Cook Should Own
#1 Cast Iron Skillet
I use my cast iron skillets for everything! Not only do I fry things like bacon and amazing steak dishes, but I also make fun appetizers in them like my Buffalo Chicken Dip.
It is so great because it can cook on the stovetop and go in the oven, and it can withstand the heat from the broiler too.
I love being able to go straight from the oven right onto the table. It will last you a lifetime!
#2 KitchenAid Mixer
I absolutely love this KitchenAid mixer so much! I use it for everything. I can shred chicken in it, whip up my homemade butter, and make a batch of delicious homemade pasta noodles.
Every year my family buys me attachments for my mixer and they have really helped me find so many amazing ways to use this mixer. It is 100% versatile.
#3 Instant Pot
I have slowly fallen in love with the Instant Pot. A lot of people are scared of them, but for me, it is such an amazing time saver.
I use it to make recipes like homemade yogurt, pulled pork sandwiches, cook a pork loin, and make spaghetti squash in no time flat. It is so versatile.
#4 Dutch Oven
I love making all my soups and stews in my Dutch Oven. These also can cook on the stovetop and go into the oven.
I also use my Dutch oven to make french fries. No need to have a fryer because this does the trick as well.
You cannot go wrong with any of the Lodge Enamel Cast Iron pots and pans. I have many and they look so beautiful on the table (and because they are cast iron, they go from stove and oven right to the table). Learn more buying guide on dutch oven.
#5 Good Cutting Board
I have so many cutting boards in my house. I normally use these bamboo cutting boards for just about everything. But then, if you are cutting meat, you do not want to use wood. That's where these non-porous cutting boards come in handy.
They come colored so that you can keep the chicken and beef and pork separate from one another.
#6 Good Sheet Pans
I prefer aluminum sheet pans because they are the larger ones and do great at keeping things cooking evenly.
There are so many versions you can find online, but they have a great set on Amazon that comes with different sizes.
#7 Ninja Coffee Bar System
No kitchen is complete in my eyes without a really good coffee maker. For me, that is the Ninja Coffee Bar — it makes the best hot and cold brew coffees out there.
One of my most popular recipes using this coffee maker is my Homemade Caramel Macchiato — which is a copycat Starbucks recipe.
#8 Ninja Mega Blender Set
The reason I use this Ninja Kitchen blender above any other blender out there is because it does everything a blender, food processor, and Vitamin do — but it is an all in one chopper!
I use this anytime I am making a batch of my Restaurant Style Salsa or my Salsa verde. I even use it when I need to puree soups as well.
#9 Good Chef Knife Set with Sharpener
Nothing beats a good chef knife set when it comes to slicing and dicing. I used to try to just use my regular knives. But then, I was introduced to chef knives and after that, I was 100% sold.
Those knives are perfect for slicing through recipes like my Tricia Yearwood's Honey Mustard Ham.
Sharp knives make cooking so much more enjoyable. In fact, I am such a fan that I also travel with my knives.
#10 A Really Great Crockpot
Anyone who spends a lot of time in their kitchen will tell you that a time saving kitchen tool that is a must have is a good crockpot.
My new favorite crockpot is this rectangle casserole style and it cooks amazingly!
You can make recipes like my Slow-Cooker Green Beans, or my Perfect Pot Roast.