Visiting Princeton, KY and need somewhere new to eat? Check out Adams Breezy Hill Farm & Restaurant. They have got an amazing menu and a beautiful place to eat.
I love that my husband is adventurous when it comes to finding somewhere new to eat. He is my explorer by heart, so when he came to me this past weekend and said he found somewhere new he wanted to go eat, I was all game.
In the middle of nowhere, in Princeton, KY is this amazing farm restaurant called Adams Breezy Hill Farm.
This beautiful restaurant is nestled in the heart of the country, yet it is only just a hop, skip, and a jump away from downtown Princeton.
The Outside Decor at Adams Breezy Hill Farm
From the moment we pulled onto the parking lot, I was excited. I am a romantic at heart, so to see all the beautiful flowers in bloom, the country chic environment, and the serene feeling here, I knew I was going to like it.
They also have a wrap-around porch around the whole restaurant that offers outside seating on a beautiful country-style front porch.
Seriously — think Chip and Joanna Gaines style front porch and that is what you will understand here.
The Inside Decor
My husband has heard so many good things about this place! We couldn't wait to get inside and taste the food.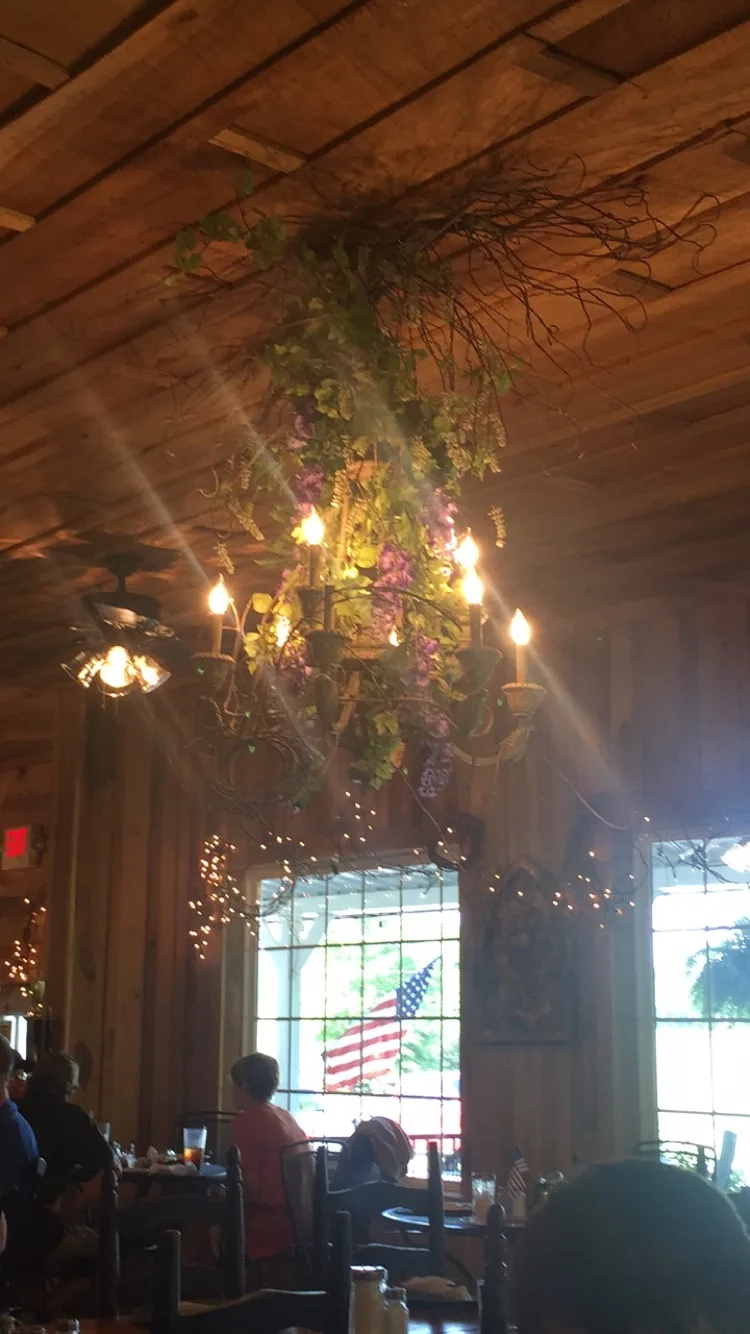 The inside dining is all rustic looking with vines and twinkling lights hanging everywhere. The seating is old-fashioned table and chairs, or wrought iron tables and chairs.
I looked around and just watched people enjoying their food. What I noticed is that no one was looking at their phones. No one was ignoring each other, but families were laughing and talking and interacting with each other.
That alone made me smile. Adams Breezy Hill Farm is a place where families can step away from busy lives. They can enjoy a delicious home-cooked meal in a homey setting.
The Food
As gorgeous as the restaurant was, I really needed to know what the food tasted like so we basically ordered something off of every single portion of the menu.
Appetizers
For the appetizers, we ordered their famous cheesy breadsticks. The waitress told us that these are not like any other breadstick you will eat and she was right!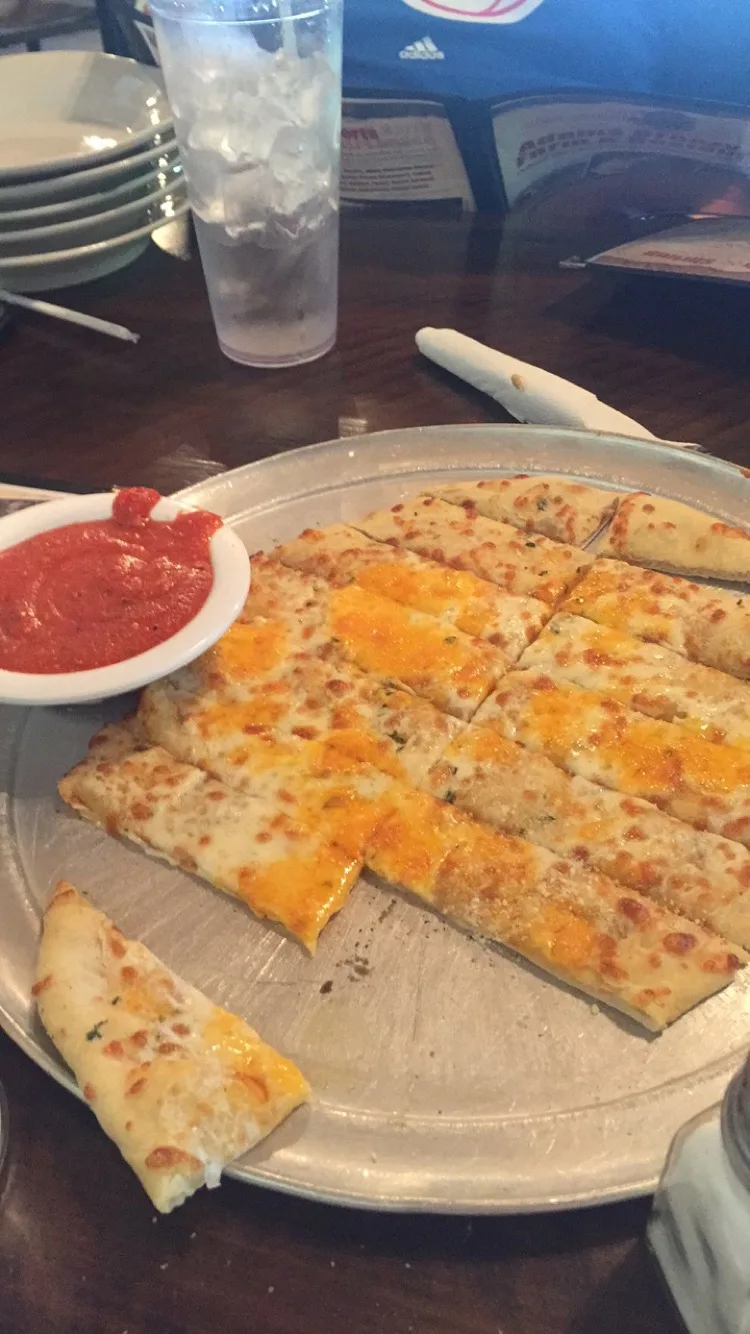 I have had breadsticks before, but there was a spice or something on these that took them over the top. I could not stop eating them at all. We had this whole pan of breadsticks gone in like 5 minutes flat.
So we decided to order the Chips and ranch.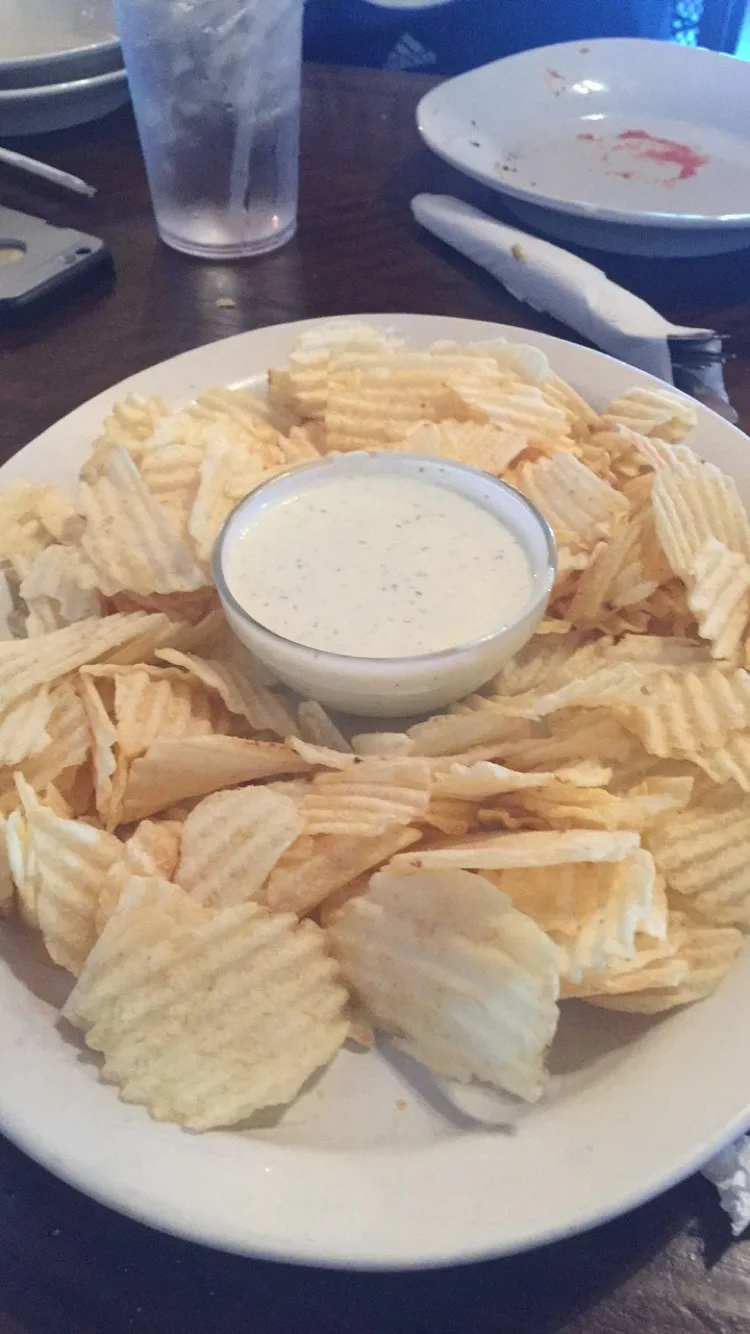 The ranch tastes fresh and delicious and this is always one of my favorite appetizers anytime I go anywhere. It did not disappoint.
The Entrees
For the entrees, my husband had been eyeing that 16-ounce ribeye since the day before when he discovered the restaurant so that is what he got, and let me just tell you — that steak is the MOST flavorful steak I have ever put in my mouth.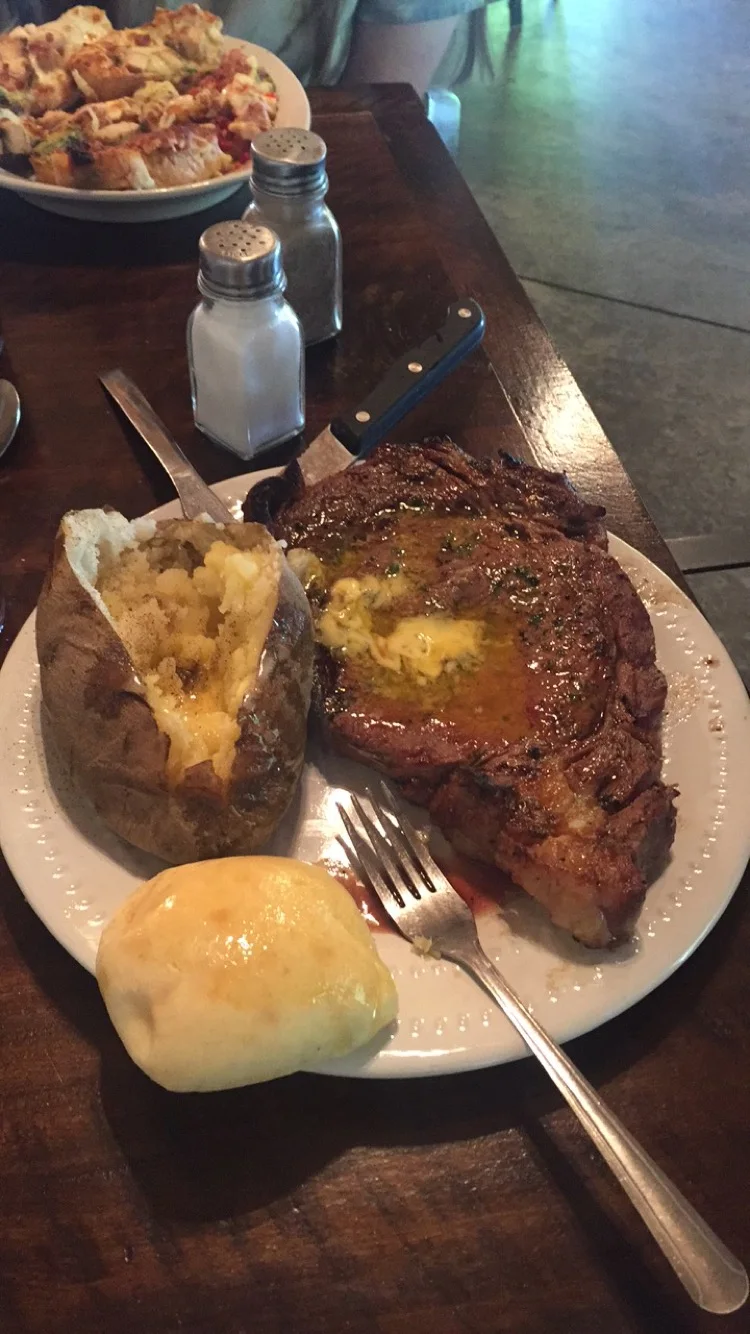 They are market price steaks, but well worth the money because it was so succulent and juicy. When my husband finishes a steak and says it is one of the best he has ever eaten, you know it was a good steak.
For me, since I am still trying my best to choose better for me dishes, I got the Cajun Grilled Shrimp which is served with mushrooms, peppers, and onions. I also got the baked sweet potato and a Waldorf Fruit Salad.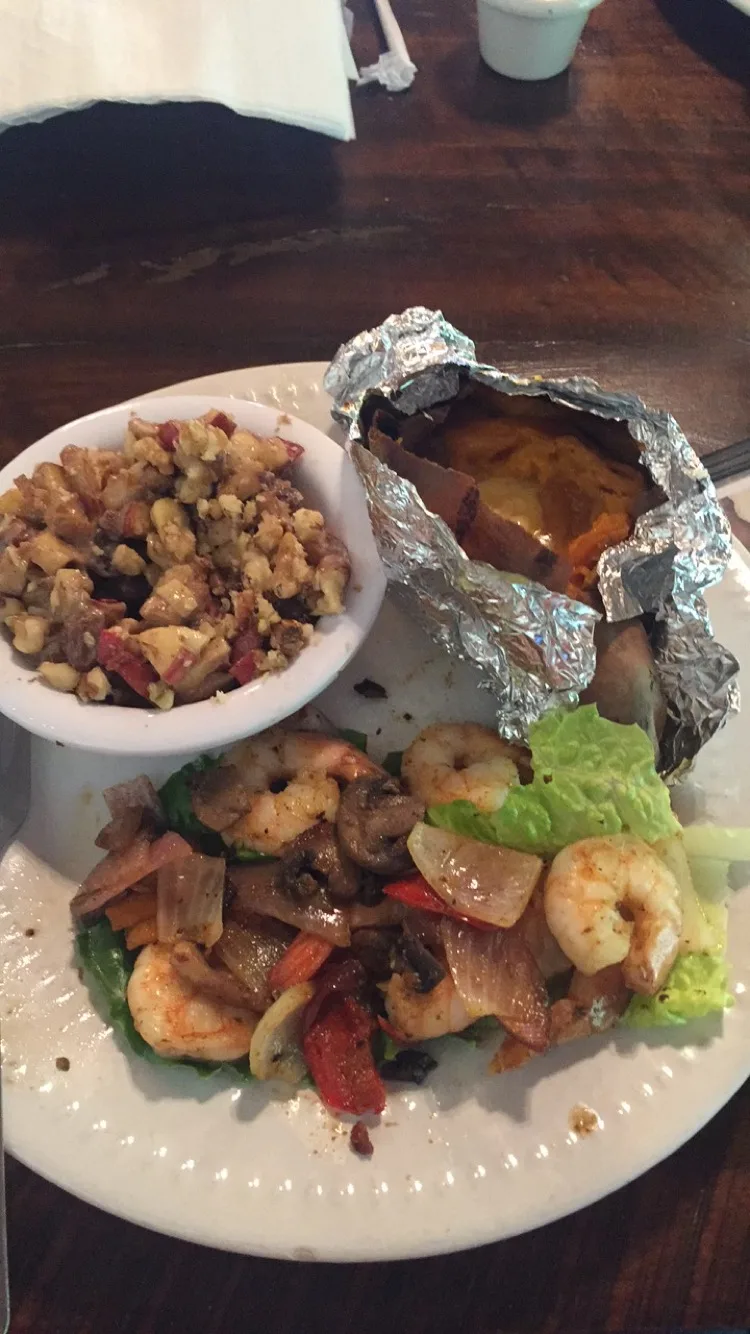 It was so, so good. The shrimp was tender and not overcooked and the cajun flavoring was definitely on point.
My son and daughter both wanted something from the Pizza portion of the menu because they saw that gorgeous Brick Oven Pizza Cooker when we walked into the restaurant.
Now — I have had BBQ chicken pizza before, but never Teriyaki Chicken Pizza — and now — this is my new favorite pizza ever.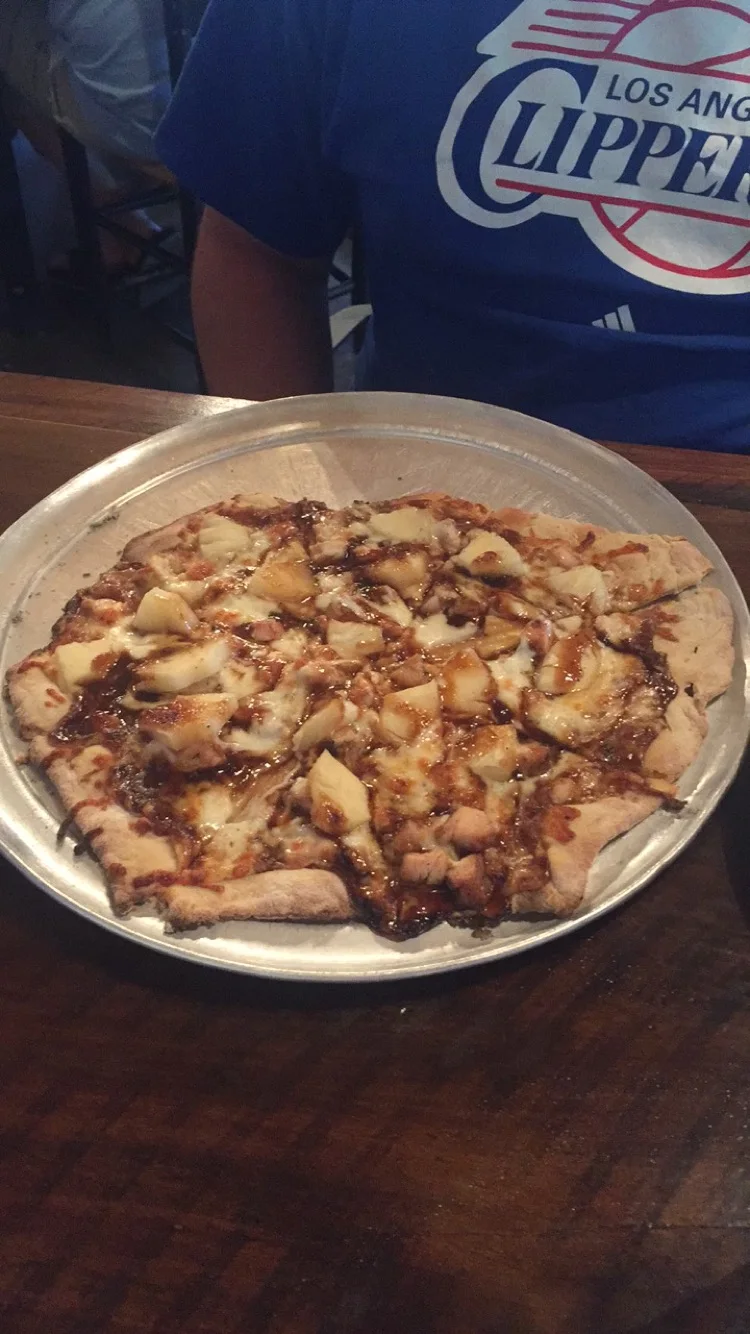 It's on a thin crust which is my favorite way to eat pizza. He let me taste it and the flavors combined on a pizza crust just led my tastebuds on a wonderful journey.
On Thursdays and Fridays, they have endless pizza during lunch for only $9.99. To me, that is an awesome deal!
Then — my daughter got the bruschetta flatbread and at this point, I just had to throw my napkin down because it was such a winning dish.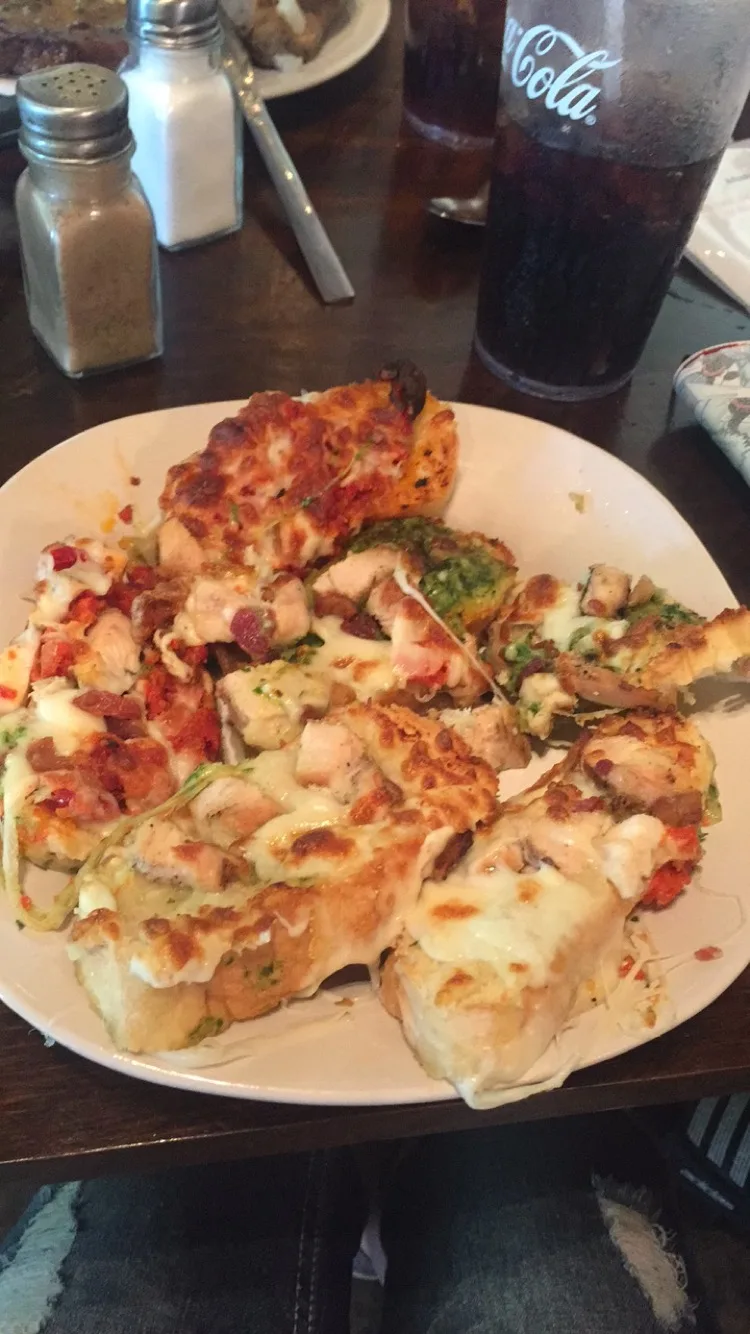 And of course, when you order dinner the sweet tea is always free!
Dessert
Anytime I go in a restaurant and they say that they have homemade ice cream, you know I am going to have to try it. I wanted the coffee ice cream, but they were out so I opted for the salted caramel instead.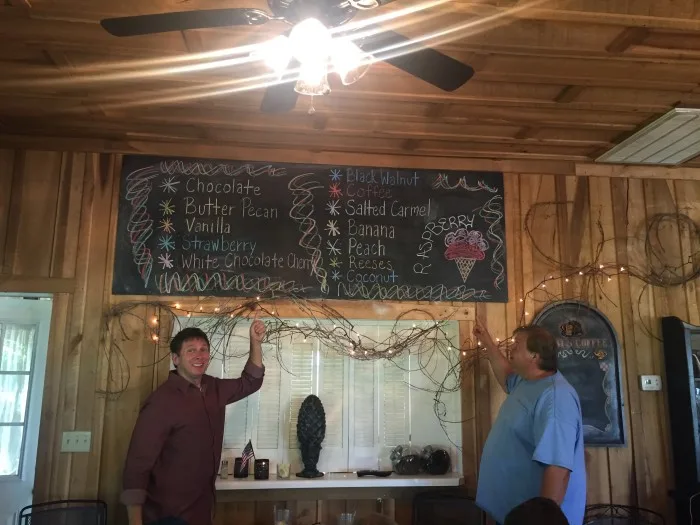 I don't have pictures of the ice cream because I ate it all before I took a pic, but just know that it is AH-MAZING!
They also have private dining or hold a venue here at the Battle Creek Farm. If you are having a wedding, this looks like a perfect place to have it. They include a lot in their pricing.
If you are looking for a great restaurant to try out, be sure and check out Adams Breezy Hill Farm. I promise that you will love it as much as we did!
Check out these other Kentucky restaurants
Be sure to check out the Facebook page because they offer special daily deals on there.