These Georgetown, Kentucky restaurants are some of my favorites! Not sure what to get when you visit? No worries because I've got you covered.
I have been to Georgetown, Ky now several times. I love the area and small towns are my favorite to visit. There is just something about each of these small towns that just bring me to life.
In fact, you can check out my Georgetown travel guide where I share all the fun and amazing things to do in this bustling and charming town.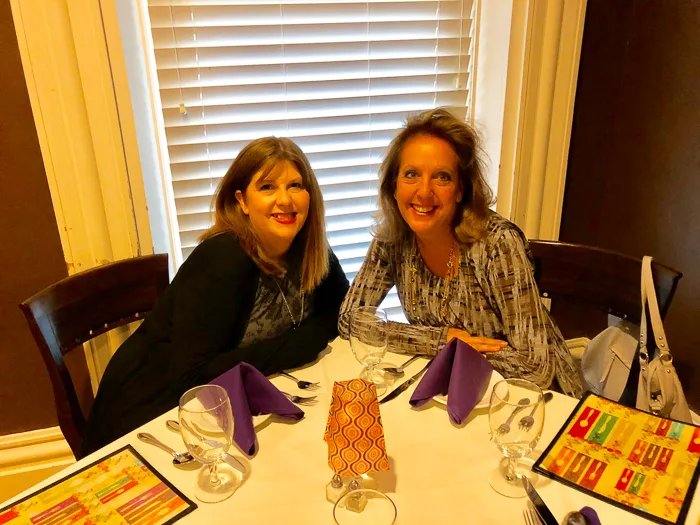 Other than just finding things to do, there is so much good food here! During my visits, I have eaten at some of THE BEST places and so today, I am sharing with you what I would order if I was visiting as well.
What to Eat at My Favorite Georgetown Kentucky Restaurants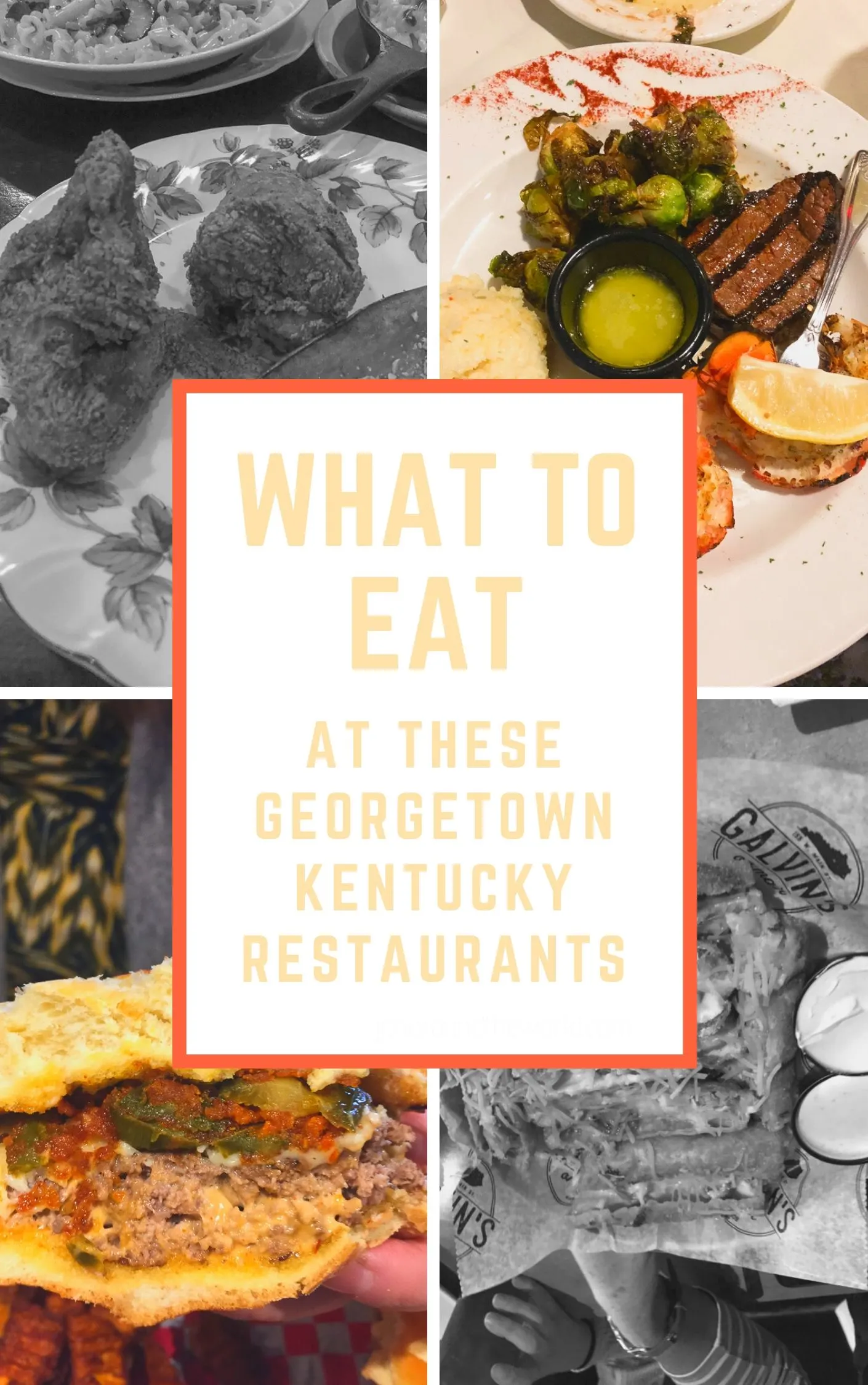 Broussard's Delta Kitchen
If you visit Broussard's Delta Kitchen, you definitely need to get an order of their famous onion rings.
These onion rings are the tastiest I have ever had and I am very picky about my onion rings. The outer crust is super crunchy and the onion on the inside is the perfect soft.
We gobbled these up and wanted more. They are absolutely delicious.
To see more of what Broussard's has on their menu, visit their Facebook here.
Rodney's on Broadway
On my first visit to Georgetown, my friend Michele and I had dinner at Rodney's on Broadway. They have an upscale dining experience in one of the older homes and the food here is fantastic.
If you visit this amazing restaurant, I suggest you try the Surf and Turf which is out of this world.
Sometimes they have special sides like Pepper Jack Cheese Grits and if they have these, you need to order them. I am not a fan of grits, but these had me wanting a second helping.
To see more of their menu items, visit their website here.
Local Feed
Another great restaurant in Georgetown is Local Feed. When we ate here, we decided to let our waitress pick our dinner for the evening and she told us hands down we had to try the fried chicken.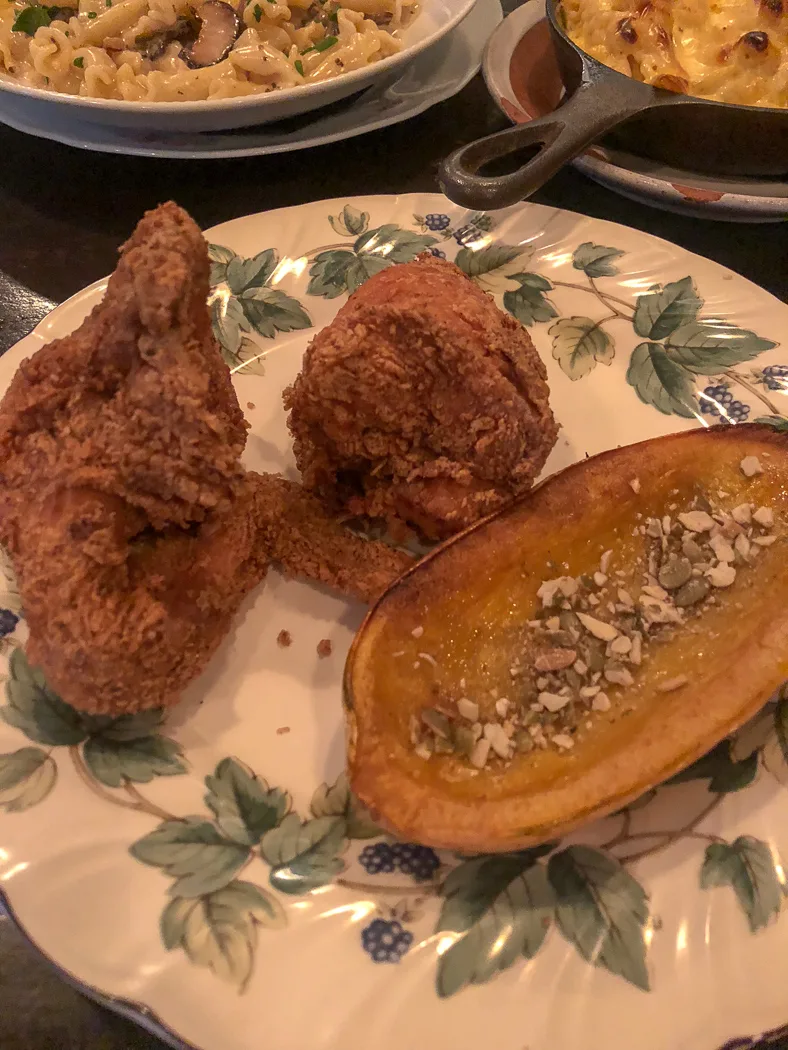 What I love about Local Feed is that everything here is farm to table. They source their food, their drinks, and all from local farmers and businesses making it a truly iconic experience.
Their side dishes are always seasonal, so if you visit in the fall, get the delicata squash. It is so good and tastes amazing with the fried chicken.
If you get an appetizer, go for the skillet cornbread. It is phenomenal.
Josie's
My favorite restaurant in Georgetown is Josie's. I have eaten here so many times. The atmosphere is great, the food is amazing, and everything is so fresh and delicious.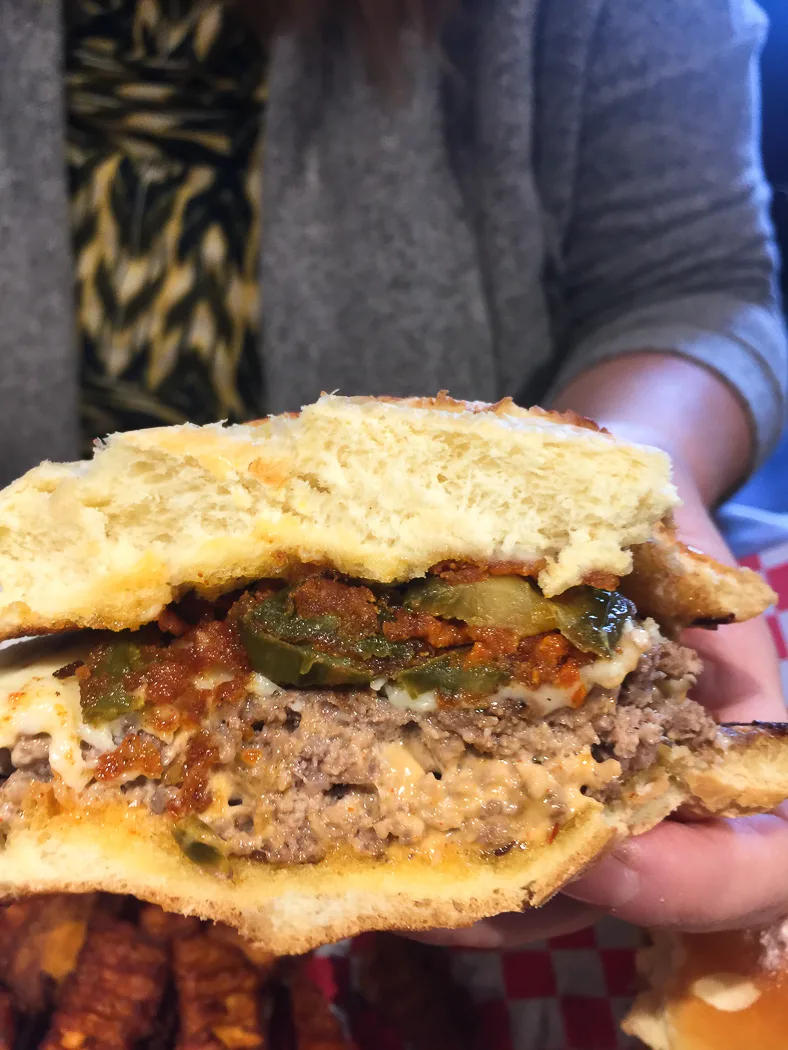 When a restaurant tells you that they spank their meat — you know it has to be good food! When you visit here if you like spicy food get the spicy jalapeno burger and sweet potato fries. It is phenomenal.
Also — breakfast is good no matter what you get so go all out when it is breakfast time.
Galvin's on Main
Galvin's on Main was the very first restaurant we ate at when we visited Georgetown. It is the most unique restaurant with whiskey barrel decor.
The food here is great bar food, but the appetizers are amazing! Check the jalapeno poppers out if you go. They are the most unique being fried in half wonton shells.
Finally
These are just a few of my favorite restaurants. Georgetown has so many amazing restaurants that you need to visit and check it out. You will not be disappointed!