Check out these 10 Paducah Kentucky Restaurants. These are some of the most fantastic to eat in Western, Ky.
We live 15 minutes from Paducah, Kentucky, and eat there ALL the time.
There are some fabulous hidden gems in this little Western Kentucky town — and then there are some not-so-gems. So which ones are the best to eat at?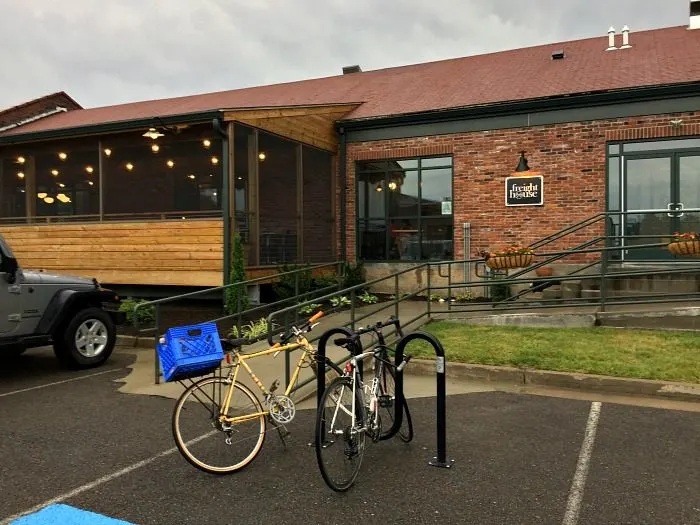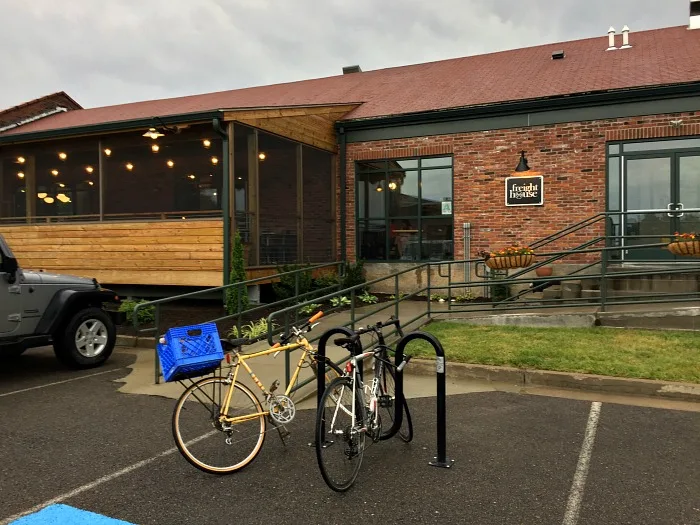 Today I am sharing a list of 10 of my favorite Paducah Kentucky restaurants that you need to make sure are on your radar if you visit the area.
Best Paducah Kentucky Restaurants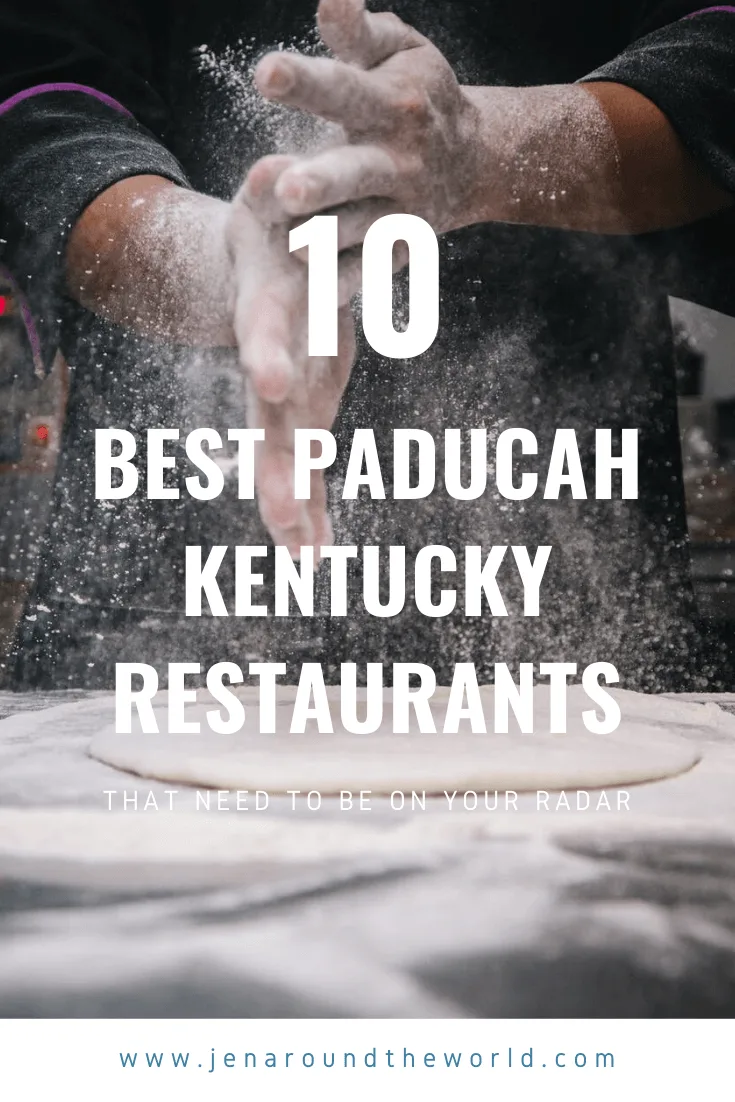 #1 Freight House
Location: 330 S 3rd St
Price: $$$
Freight House in Paducah is my absolute favorite restaurant in the area. We have eaten there numerous times and every single time I eat there, I fall head over heels in love with the food.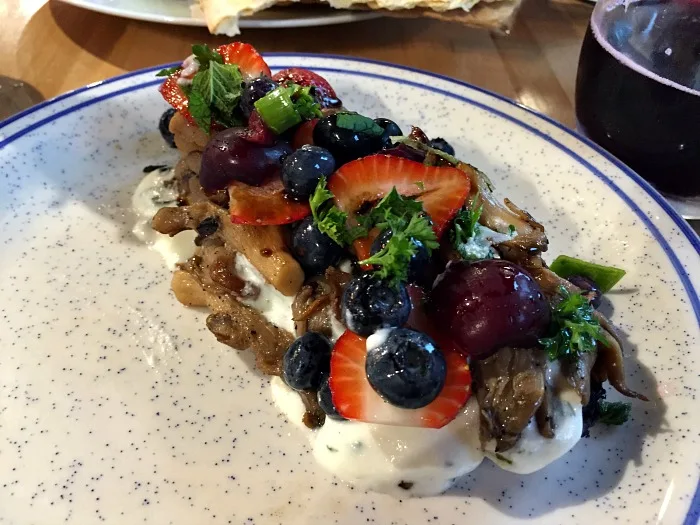 You will experience a true farm-to-table experience here with food and wine from local vendors. The menu is never the same because all the food served is seasonal, meaning what you eat in the summer here will not be the same as the fall and winter.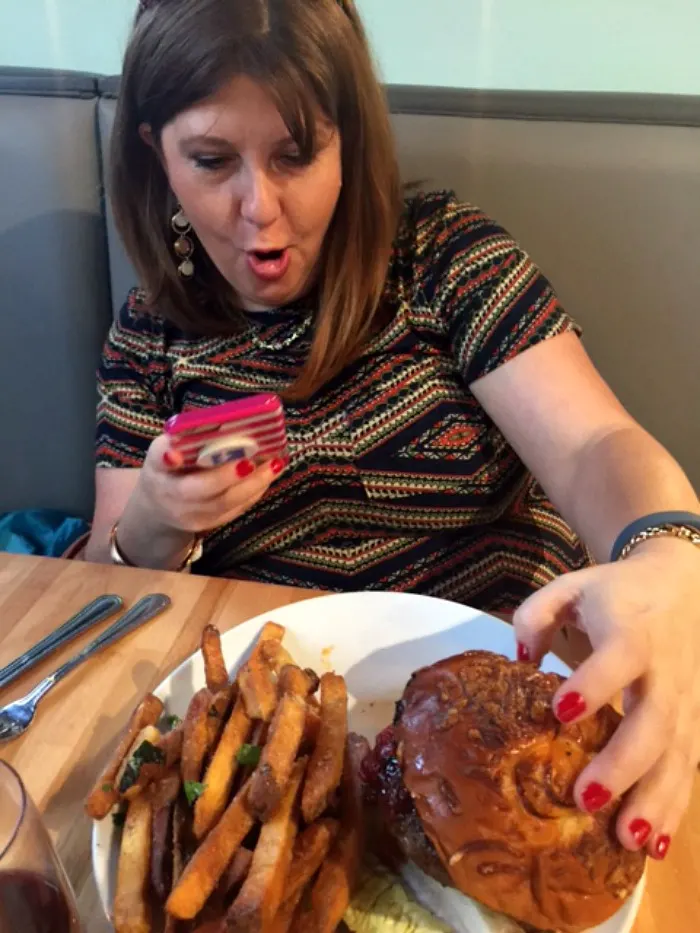 Check out their current menu by visiting their Facebook page here.
#2 Gold Rush Cafe & Catering
Location: 400 Broadway St
Price: $
The second favorite restaurant of mine in Paducah, Kentucky is Gold Rush Cafe & Catering.
This restaurant is located at the corner of Broadway and has some of the best food you will ever put in your mouth.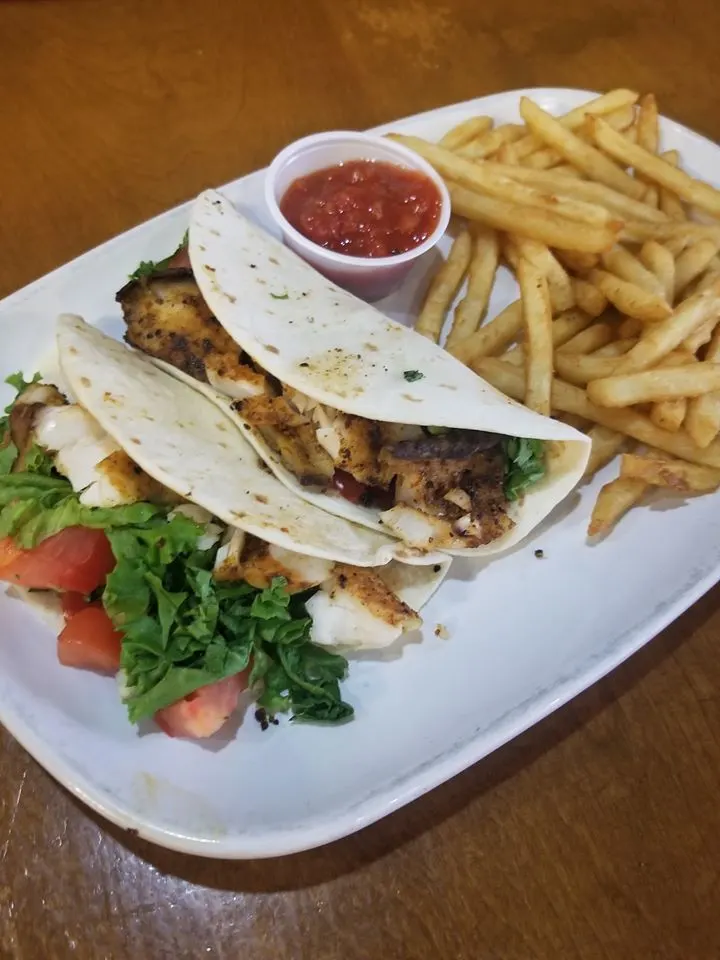 The prices are very cheap and the staff is some of the friendliest I have ever seen. They have great coffee and the cook here makes amazing food. My husband loves getting their Chili Mac burger and for me? I always go Nashville Hot Chicken.
The breakfast cannot be beat either. They have real maple syrup, fluffy pancakes and fried sausage and bacon.
The also offer menus for gluten free and vegetarian friendly options. Many times you will find a line wrapped around the building which indicates the food is fantastic here.
#3 Shandies — now closed
Location: 202 Broadway Street
Price: $$$
Another great restaurant in the Paducah, Kentucky area is Shandies. The food and atmosphere here is the perfect place for a relaxing evening full of food.
On Saturday and Sunday they offer a Bloody Mary Bar where you can put together your very own Bloody Mary concoction.
The food is fantastic — steaks are very tender and cooked to perfection.
After eating at Shandies, walk around the corner to Etcetera Coffee and get some of THE BEST coffee on the planet.
#4 Just Hamburgers
Location: 2532 Jackson St
Price: $
Just Hamburgers looks like a little hole in the wall restaurant, but the food here is some of the best I have eaten. If you find yourself here, you need to definitely check out the Red Zeppelin.
From the outside, it looks run down and you think — Who would want to eat here? — But I promise you — give it a chance. It has a 5 star rating and the cars wrapped around the building in the middle of the day will speak highly of the delicious burgers and fries coming out of this place!
#5 Flamingo Row
Location: 2640 Perkins Creek Dr
Price: $$$
Another great restaurant that I love is Flamingo Row — spouting some of the best Caribbean food in the state of Kentucky.
They offer a very colorful vibe in their restaurant and they have a very vibrant menu as well — all with a Caribbean flare.
One of my favorite items to get are the Fish tacos and you can never go wrong with the Coconut Chicken or the Wicked Chicken and waffles.
#6 Max's Brick Oven
Location: 112 Market House Sq
Price: $$
This restaurant is one of those places that you just have to experience to know what's up. They offer a wide variety of choices — but hand's down — the pizza is the best.
The atmosphere here is unique to the area and offers beautiful outdoor seating and it is wheelchair accessible.
They also have stunning decor and the staff here are exceptional making your dining experience amazing.
#7 Paducah Beer Werks
Location: 301 N 4th St
Price: $$
One of the newer restaurants that have not been in Paducah for a long time is Paducah Beer Werks. While it has not been in the area as long as the others, it is definitely giving all the other restaurants in the area a run for their money.
They boast four regular brews-including the 2015 GABF Bronze Medal winning Pale Ale and 2015 Alltech Commonwealth Cup Silver Medal winning Irish Red-as well as crowd-pleasing small batches like Cherry Porter, Golden Ale, Orange Blossom Special (orange honey wheat), and Blueberry Ale.
The food here is also exceptional — and they have bands that play on a regular basis, comedy night, and trivia night as well.
#8 Doe's Eat Place
Location: 136 Broadway St
Price: $$$
Doe's is one of those steak houses that you just have to experience. I have eaten here for both lunch and dinner and the steaks are amazing.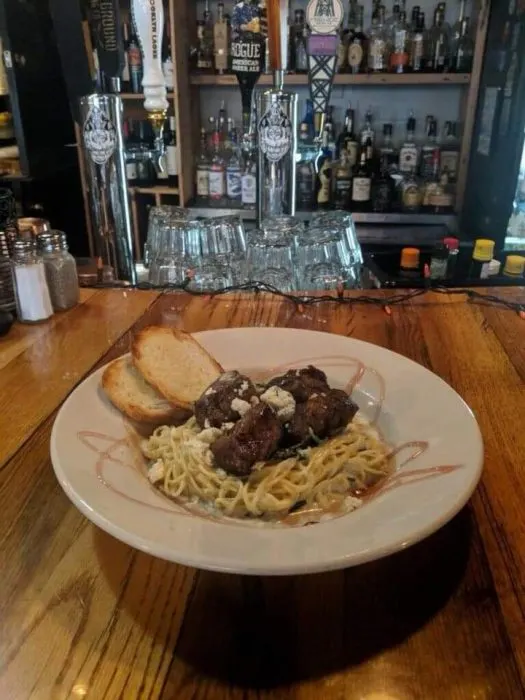 They are cooked to perfection — finished under a broiler and drizzled with fresh melted butter for utter deliciousness.
The restaurant is very close to the river, so after dinner, you can either stroll along the river walk and take in the scenery or even take a carriage ride.
#9 Cynthia's Ristorante
Location: 125 Market House Square
Price: $$$$
Cynthia's is a beautiful high-end Italian restaurant. While this is not your "let's eat here every day" kind of place (because yes — it is pretty expensive to eat here), it is the perfect place to go and have a special occasion dinner.
The atmosphere is quiet and romantic. The staff are super knowledgable about the menu and the food is out of this world. If you love a good authentic Italian restaurant experience, this needs to be on radar for the next visit to Paducah.
#10 Tribeca Mexican Cuisine – Now Closed
Location: 127 Market House Sq
Price: $$
When the girls and I were out on a girls day, we happened upon this amazing Mexican restaurant. We sat down and enjoyed complimentary chips and salsa and then each one of us ordered something from the menu.
Y'all know how much I love tacos and Mexican food. I talk about it a lot on here and have even been known to try and recreate my favorite dishes like my Restaurant Style Mexican Cheese Dip.
But why do I need to do that when I have amazing restaurants like Tribeca right around the corner? The prices are inexpensive here and the food is phenomenal!
I just read an article that said Tribeca is closing its doors after 20 years of being in business — so this restaurant is no longer going to be open. However, they will still always be one of my favorite choices.
Which Restaurant Will You Visit First?
Now that you know my favorite Paducah, Kentucky restaurants — which one will you visit first?