Thank you to the Georgetown/Scott County Tourism for providing a complimentary meal at Country Boy Brewing. All opinions listed are 100% my own.
If you want a unique dining experience with great food and excellent beer choices, you need to make a pit stop into one of Georgetown's newest restaurants — The Kitchen — part of Country Boy Brewing.
You may have heard of Country Boy Brewing because of their award-winning state of the art craft beer.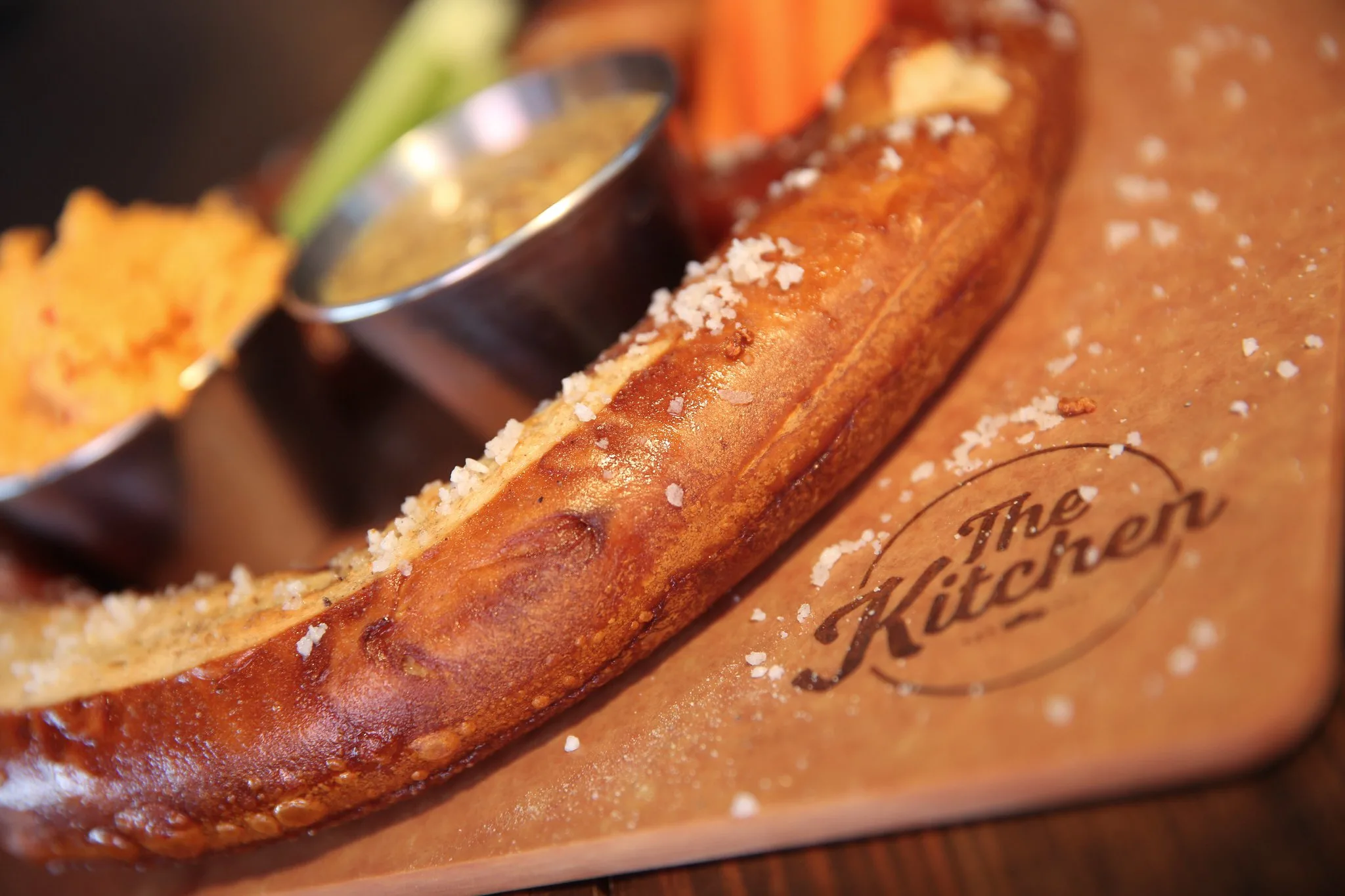 The beer is made right in Kentucky, but ever since November 2018, Country Boy Brewing has been rocking it with The Kitchen in the taproom at Georgetown.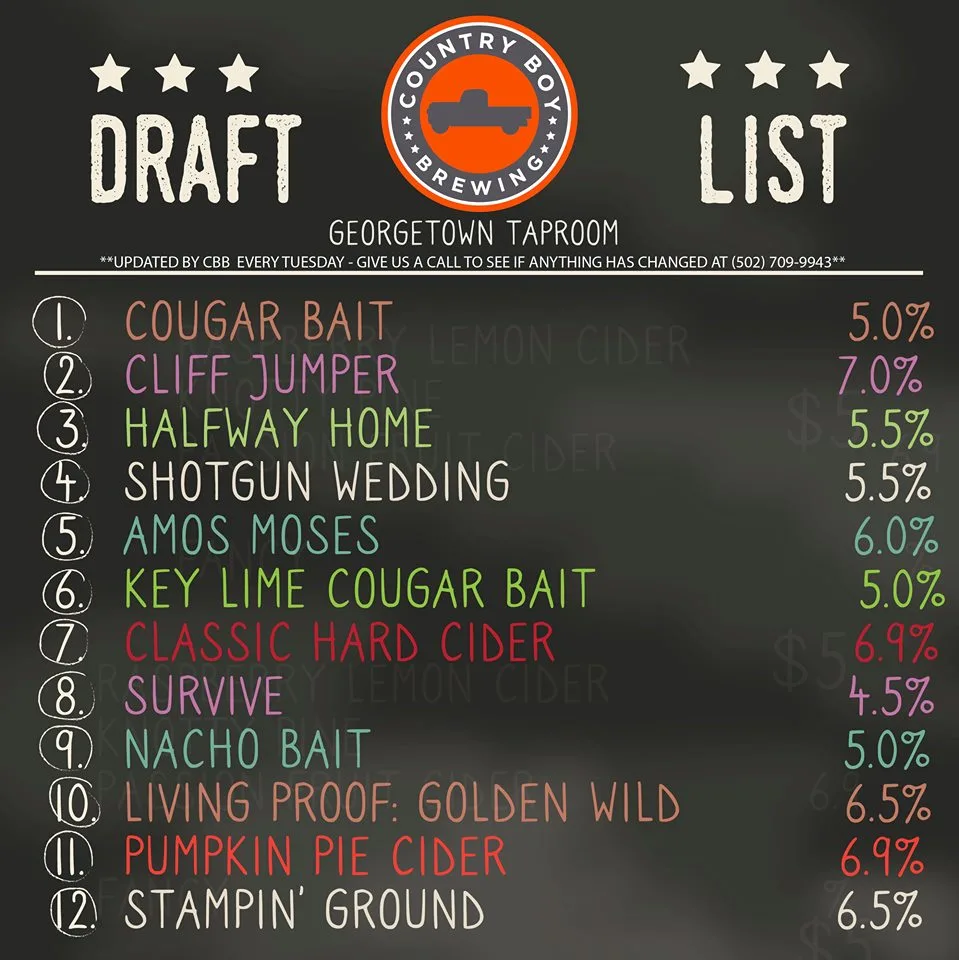 Inside The Kitchen at Country Boy Brewing
I wasn't sure what to expect when Kayla and I visited Country Boy Brewing. I mean, neither of us are drinkers so we were really going for the food and to check out the atmosphere here.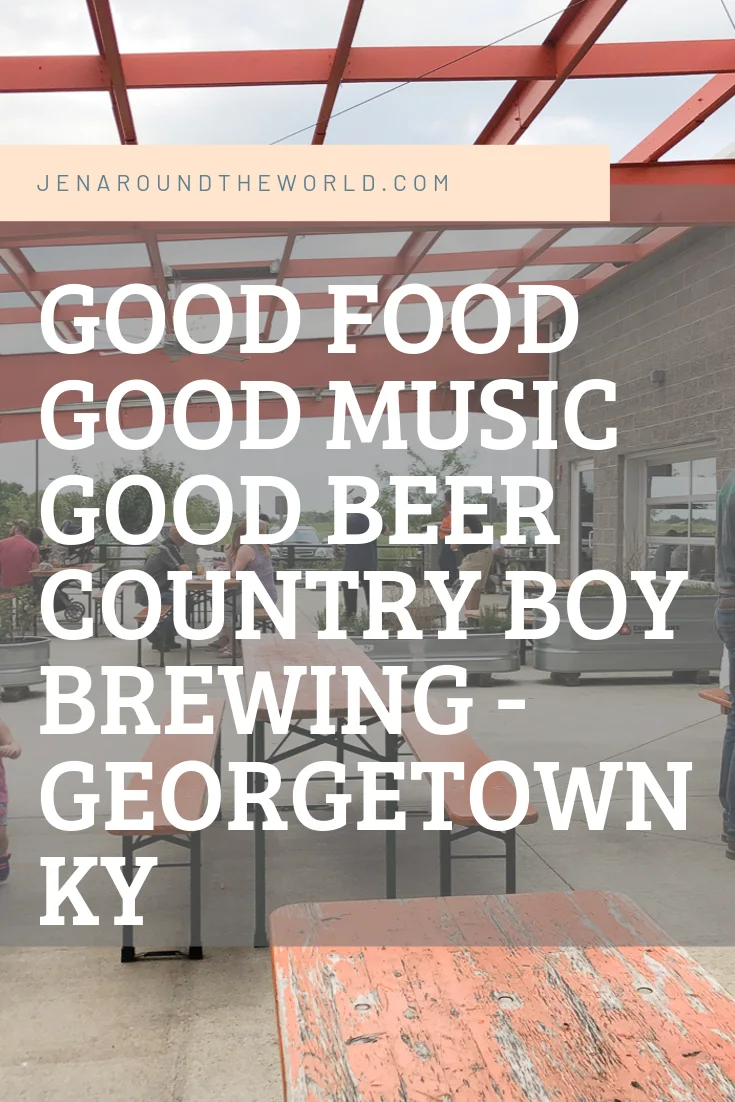 From the moment we walked inside, I was impressed with not only the size of the restaurant but the electricity between the customers.
We ordered our food and chose to sit outside because that seemed to be where all the action was happening.
On the outside patio, there are a ton of seating options as well as all kinds of games to play. They have cornhole, board games, and the best part?? The patio is pet-friendly — that always makes me happy!
On the weekends, you can find live music played by local artists — and seriously — do not wait until the last minute to show up. Live music starts at 7. We got there at 5 and it was super hard to find a parking spot. Everyone gets there early to get a good seat on the patio.
The Food at the Kitchen
Kayla and I decided to order our three favorite things that we found on The Kitchen menu. Of course, they have so many options to choose from.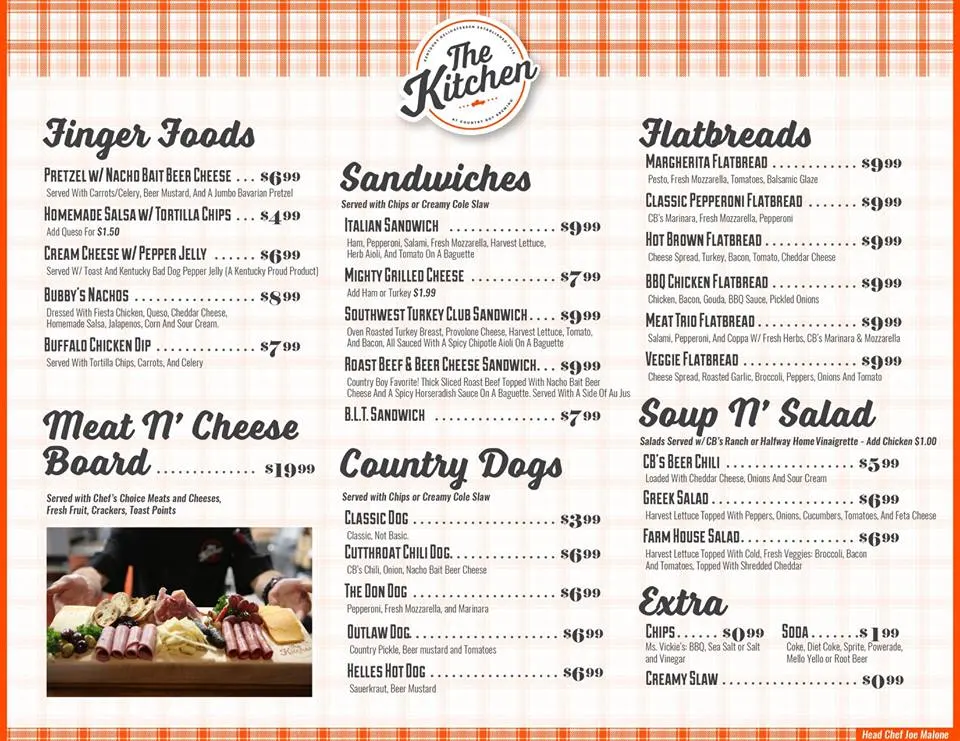 We opted for the Margherita Pizza —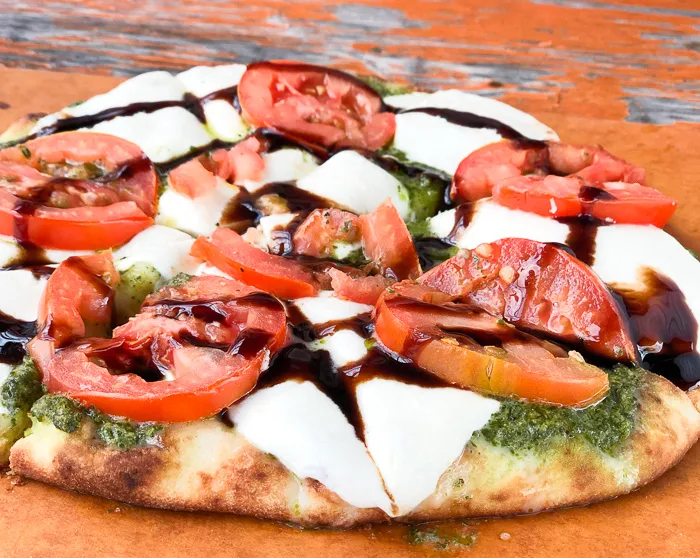 It's a flatbread style pizza with pesto, fresh mozzarella, homegrown tomatoes and then drizzled with a balsamic glaze. It was absolutely fantastic.
We also ordered chips and salsa — but I have heard that Bubby's Nachos are to die for. Since we had the pizza, we decided to do just nachos — and as always, they were excellent.
Our final piece of the puzzle of our yummy dinner was the pretzel. You can never go wrong with a fresh pretzel served with both a beer cheese and mustard –perfect for dipping.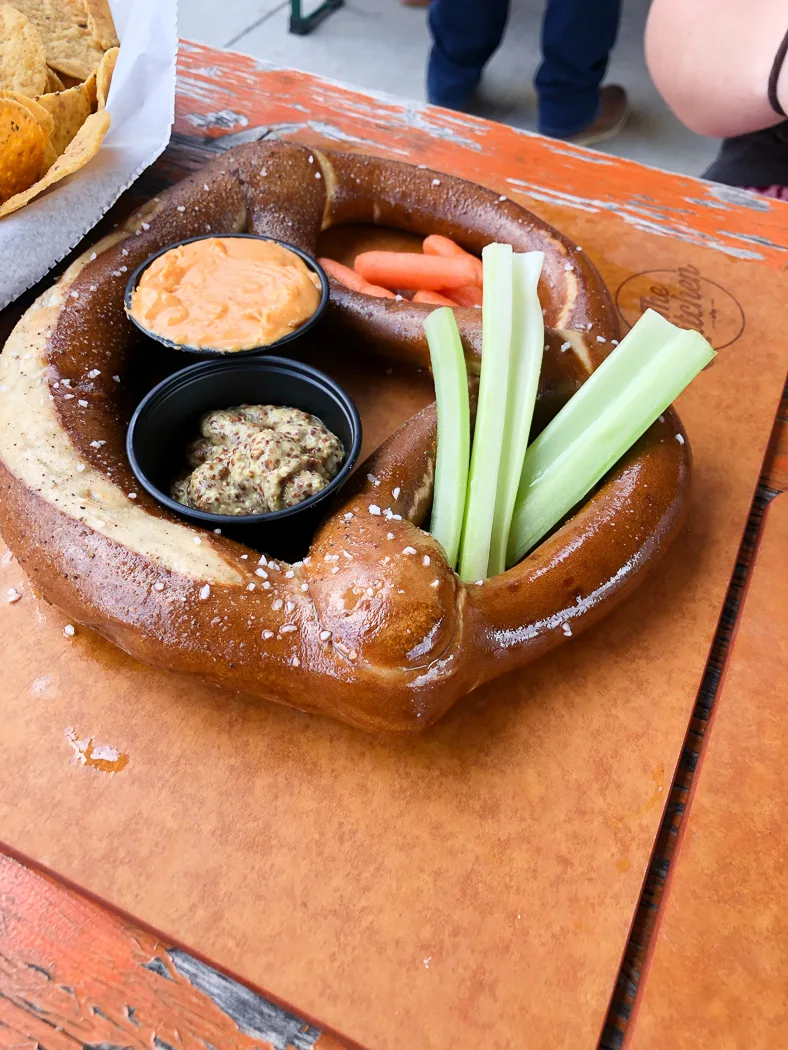 There is always something going on at The Kitchen Country Boy Brewing so head on up to Georgetown and check them out. You will not be disappointed at all.
101 Innovation Way
502-709-9943