Thank you to Georgetown/Scott County Tourism for providing a complimentary stay at Home 2 Suites by Hilton. All opinions listed are 100% my own.
I have been a long-time fan of the Hilton hotel chain, but after my stay in Georgetown's newest hotel, Home 2 Suites by Hilton — I may never stay in another hotel again. Everything about this hotel is fabulous!
Here's the rundown of everything I loved about this newest hotel addition to the Georgetown hotels.
5 Things to Love about Home 2 Suites by Hilton
#1 The Rooms
I have never stayed in a Home 2 Suites before but upon entering I was SUPER impressed with everything that the rooms offer. For example —
Each room offers a separate living and sleeping area making it perfect for someone who wants to stay up and watch television versus someone who wants to go to sleep.
We loved the aspect of the curtain to separate the areas. I am an early riser and I love to get my work done, so while Kayla slept,, I was able to work and get some things knocked off my to-do list before our busy day's sightseeing.
The sleeping area offers either two queen-sized beds or a king-sized bed. They are extremely comfortable and offer lots of pillow options for your sleeping arrangements as well.
The Kitchenette Area
The rooms also have their very own kitchenette area complete with GLASS dishes. I was so impressed with this. They have coffee cups, plates, forks, spoons, and more.
There is also a full-sized refrigerator, microwave, sink — and if you need a hot plate, they have those down at the desk that they will deliver to your room with pots and pans for no additional charge.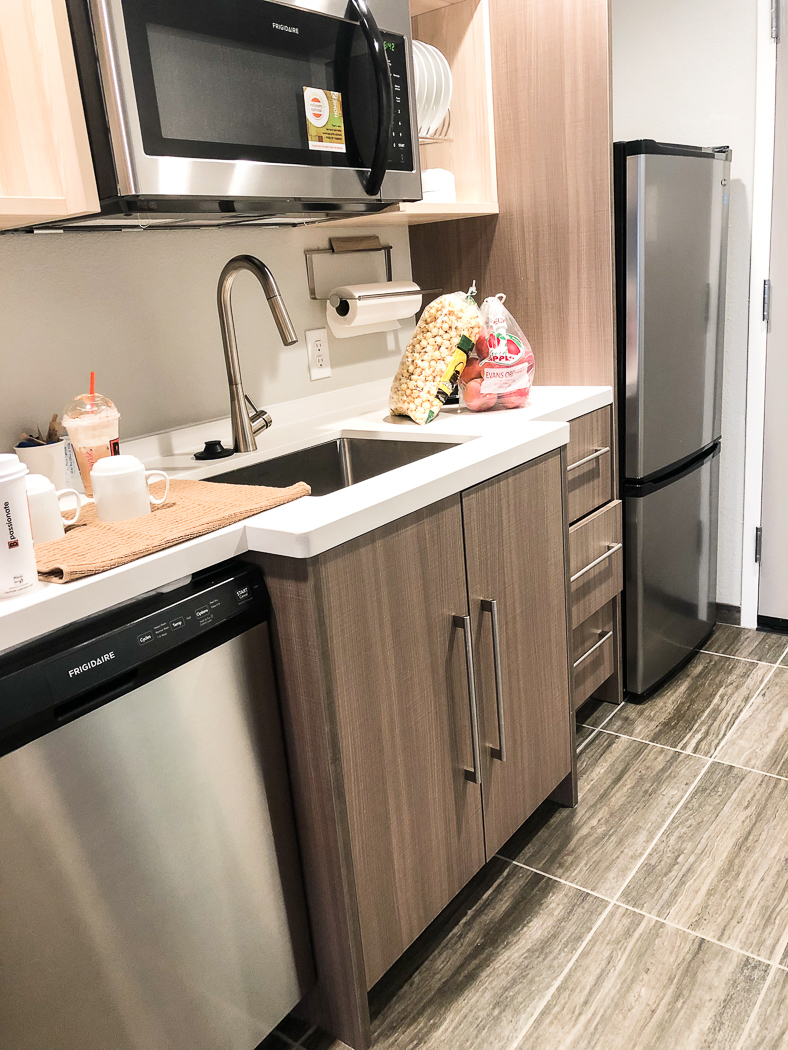 Not only do they have this amazing kitchenette setup, but there is SO MUCH ROOM for storage in these hotel rooms. To say that I was blown away with the detail for making sure your space is comfortable is an understatement.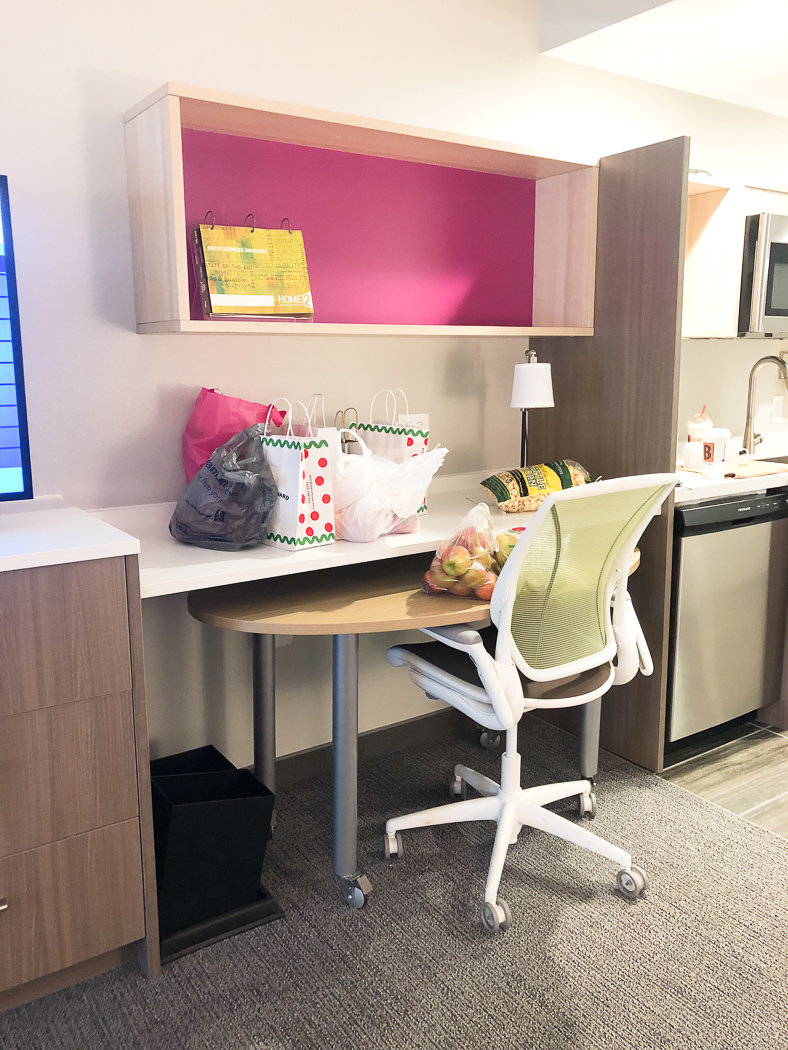 #2 Breakfast is a Plus!
After an amazing night of sleep in the super comfortable beds, Kayla and I headed down to breakfast the next morning.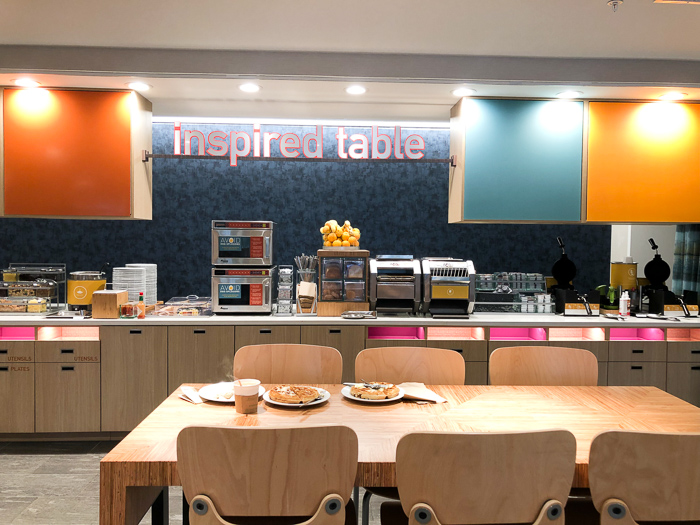 Home 2 Suites offers a ton of breakfast options from hot sandwiches, fresh juice choices like apple, orange, and cranberry to healthier options as well.
They have a make your own waffle station and my favorite? Biscuits and gravy.
And they always have fresh coffee and tea for the taking morning, noon, and night. Anytime a hotel offers me fresh hot coffee with my favorite creamer choice — I am a happy, happy girl.
#3 The Outdoor Seating
When you stay at Home 2 Suites, they have the most amazing outdoor seating I have ever seen at a hotel. There are fire pits, comfy couches, tables under a pergola and more.
You can sit out here and read, catch up on the news or enjoy your breakfast before heading out for the day.
#4 Location, Location, Location
Another great thing about the Home 2 Suites by Hilton in Georgetown is the location. You never want for anything since everything you need is right in front of you.
Food optios available are places like Panera Bread, Chic-Fil-A, Culver's, and more. I mean, for me — who needs anything else? These are all my absoluate favorite places to eat — and Starbucks is just 1/2 a mile down the road on the right as well as the Walmart.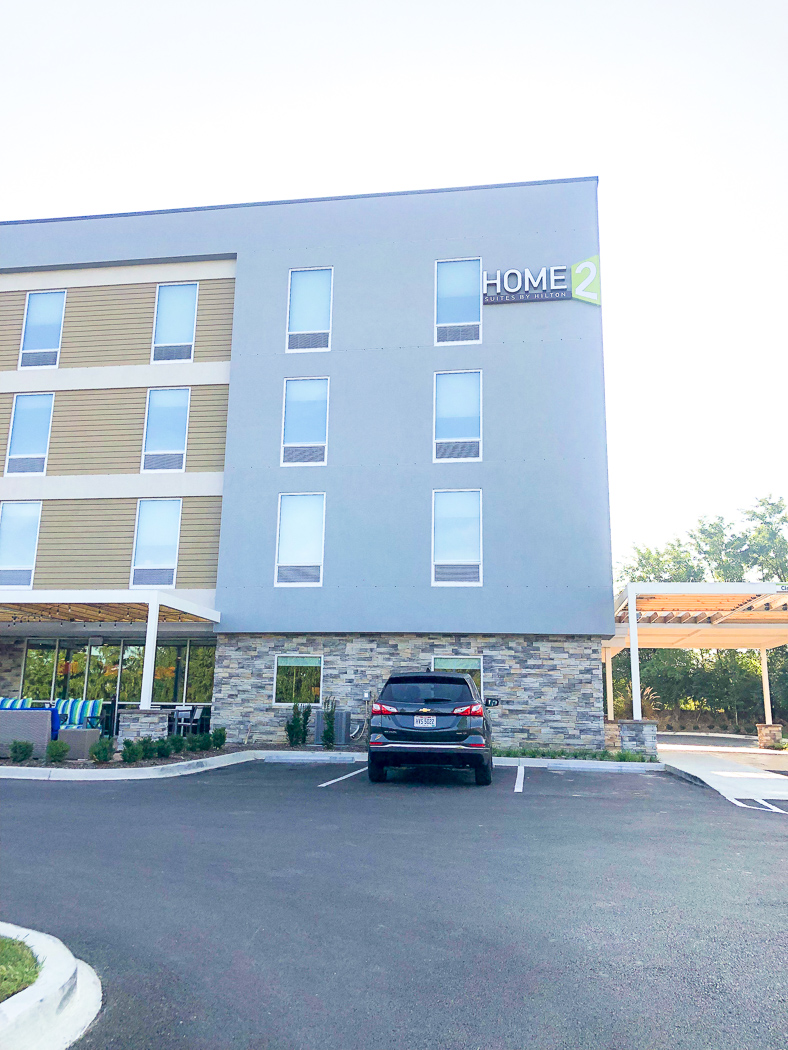 #5 Pet Friendly Hotel
Y'all know my love and my heart for pet-friendly hotels and the Home 2 Suites is pet friendly for BOTH cats and dogs. I was so impressed with this because most hotels only allow dogs.
But here, both animals are accepted. And — they give you a special tag to place on your door so that housekeeping knows you have fur babies on board.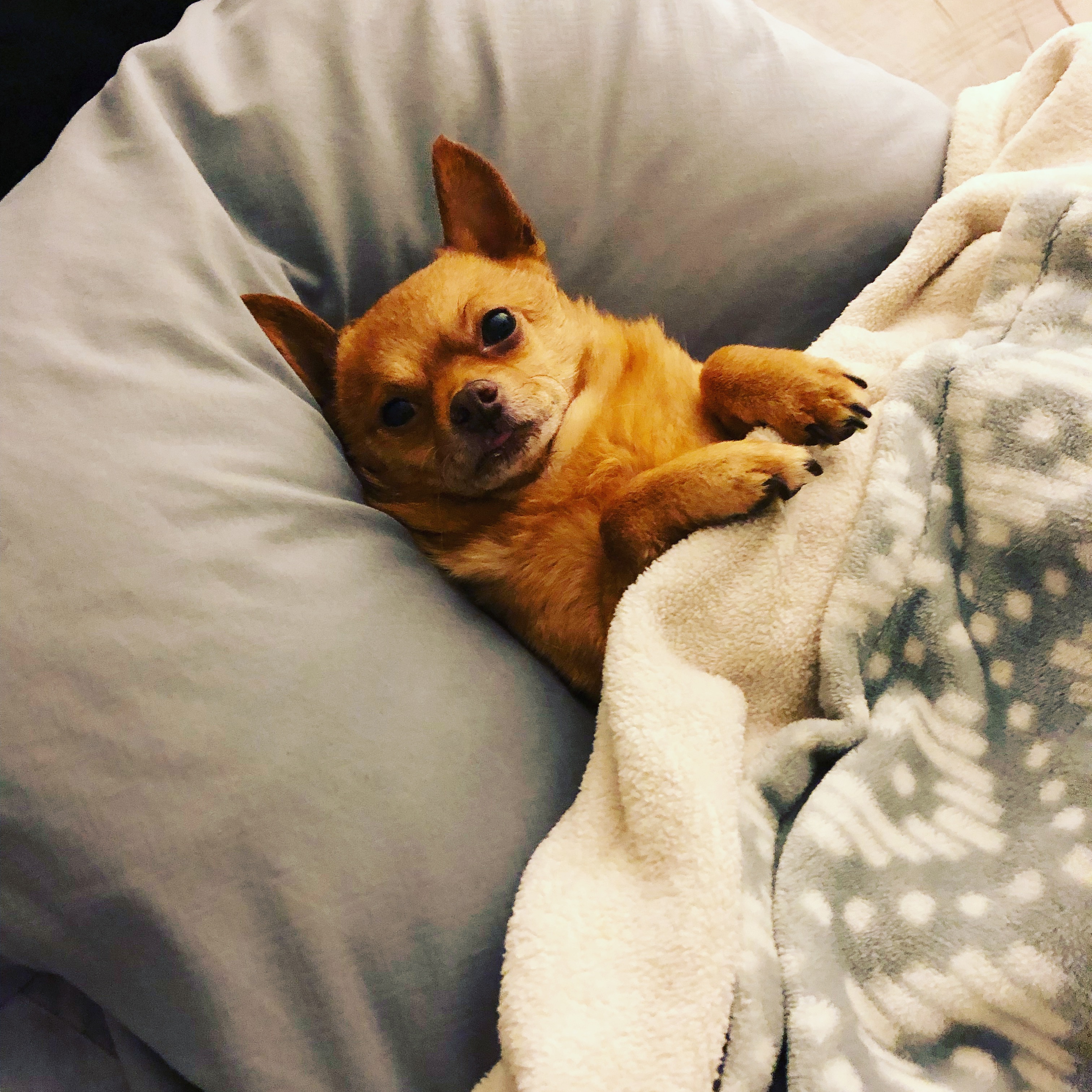 If you want to stay in an amazing hotel when you visit Georgetown, KY — Home 2 Suites by Hilton is the perfect place to stay. Prices start around $149 a night.
270 Tiger Way
Georgetown Kentucky 40324
1-502-570-4663