Thank you to the Georgetown/Scott County Tourism for providing complimentary tickets to Evan's Apple Orchard. All opinions listed are 100% my own.
Nothing says fall to me like a visit to an apple orchard.
If you are visiting Georgetown, KY there is only one orchard that offers the best place to go apple picking in Kentucky — and that is Evan's Orchard.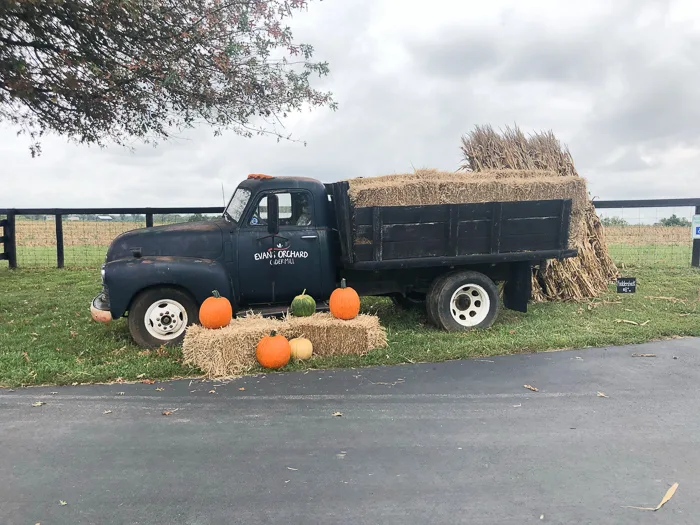 On our recent visit to Georgetown, we had the pleasure of attending Evan's Orchard's annual Apple Festival — and partaking in all the fun that they have to offer.
Visiting Evan's Orchard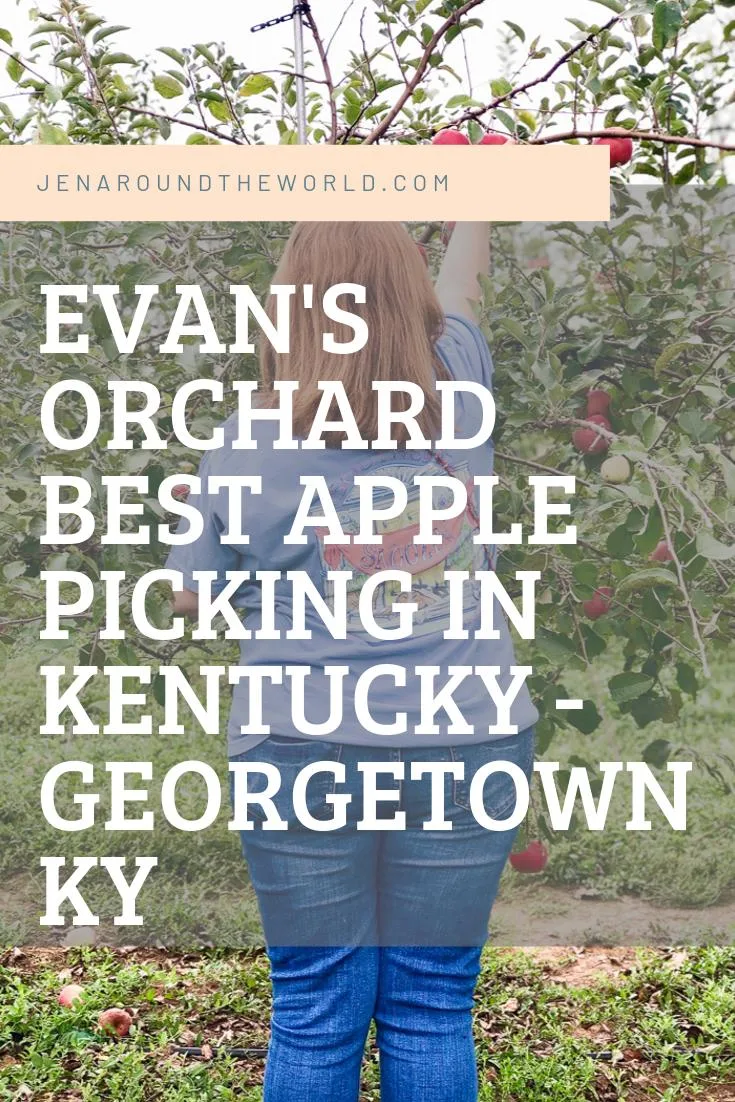 If you really want to enjoy the fall, make a trip to Evan's. When we pulled up, Kayla and I both were like two little school girls.
It has been years since we were at an orchard. Our local orchard in Hopkinsville shut down and we just never were able to find another one like it — until we found Evan's Orchard.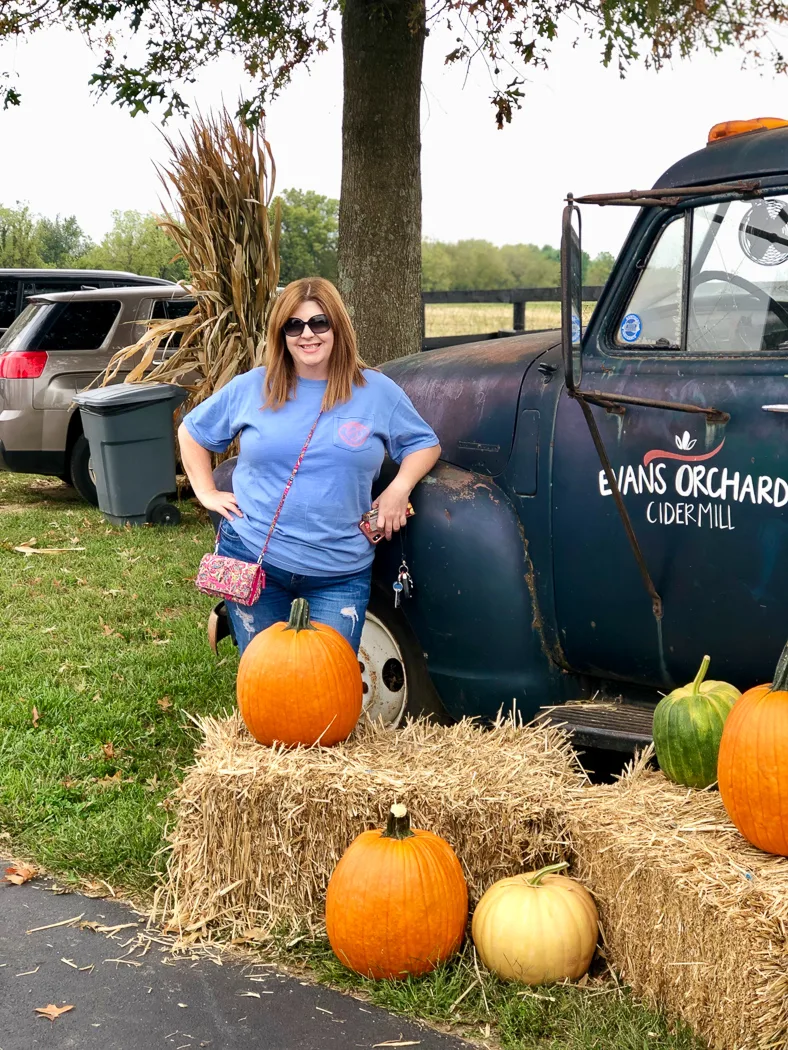 There is so much to see and do here on the farm. Not only can you shop the local goods market which we did. We found so many amazing things like my Pumpkin Spice coffee mug, and fresh heirloom homegrown tomatoes.
However, they have all things apple in here — including Apple Butter, Apple Cider and more.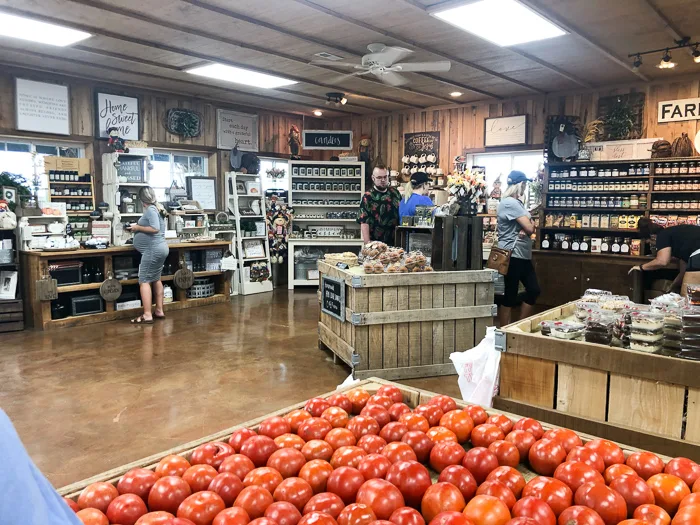 Before we shopped the store though, Kayla and I wanted to check out all the things they had to do on the grounds so we headed outside to check it out.
The moment she spied the hay castle, she was taken back to her childhood — where we spent fall days at the pumpkin patch playing on their hay castle. We took off and while all the kids played around us, we checked it out too!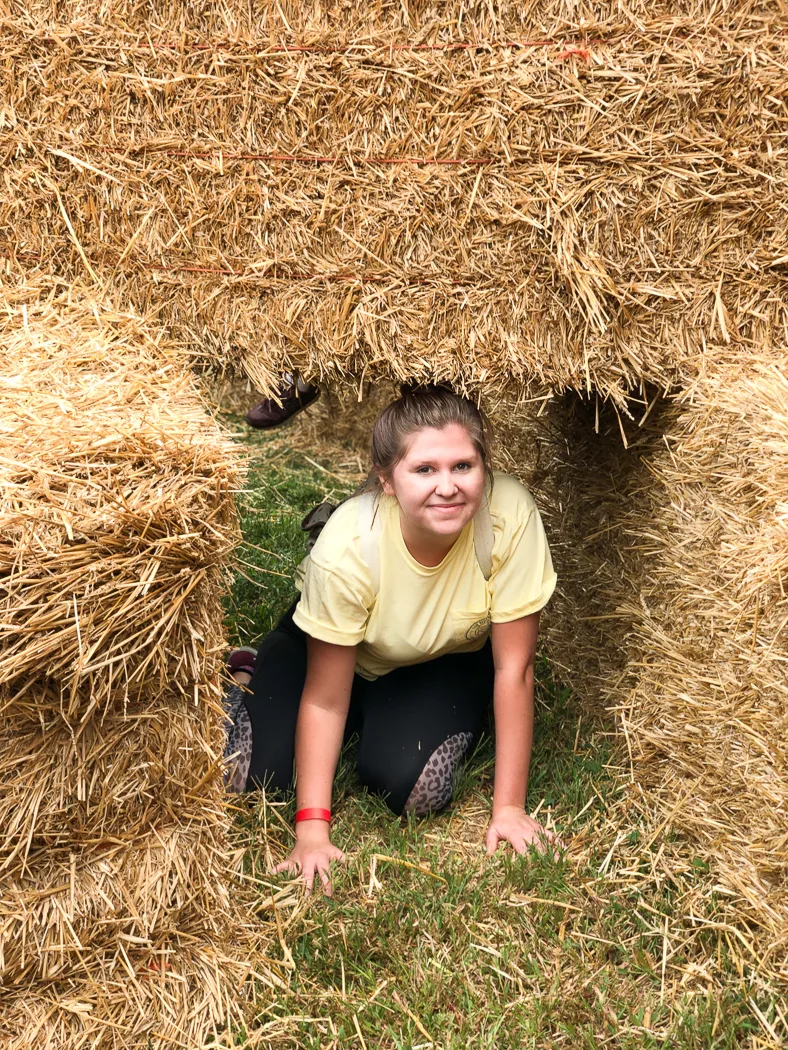 Their hay castle is massive and offers a fun little maze for the kids — and for the grown kids like myself, it's a great place to get an excellent view of the orchard and take in the sights.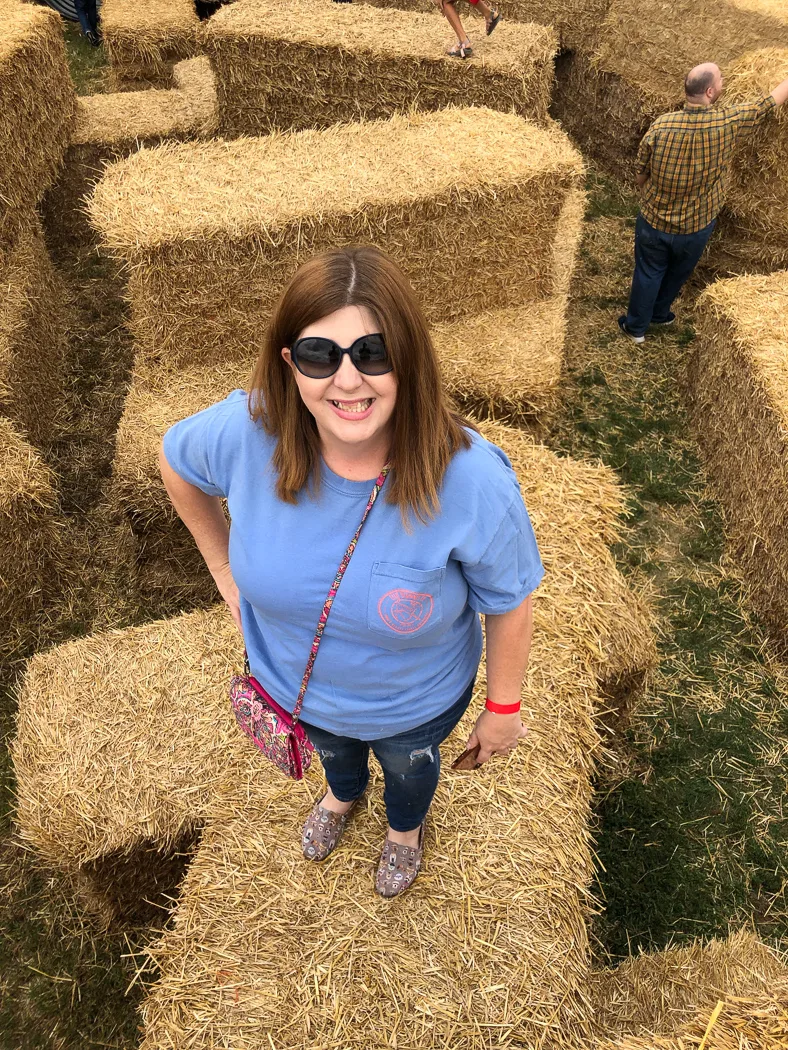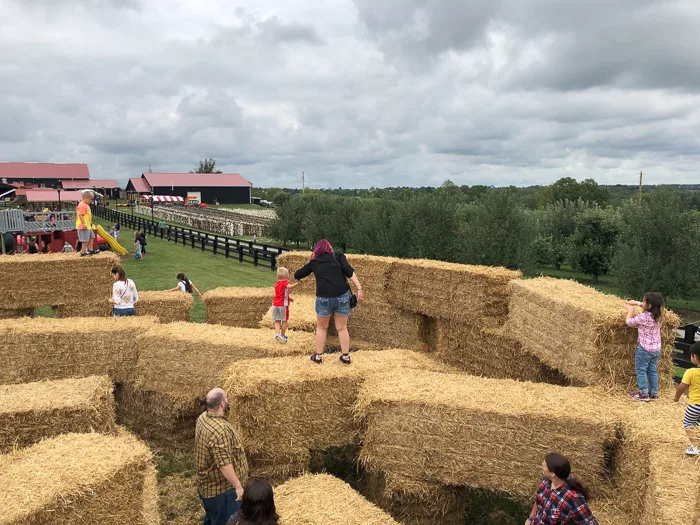 There were not only kids in the play area but grown-ups as well. I mean, where else can you go to have fun like that? Evan's Orchard has it all!
After making our way through the hay castle, we decided to go to the petting zoo and feed the animals. You will find chickens, goats, donkeys, ponies, bunnies, and more.
We always make sure to feed the animals. It is one of our favorite things to do anytime we visit places like this.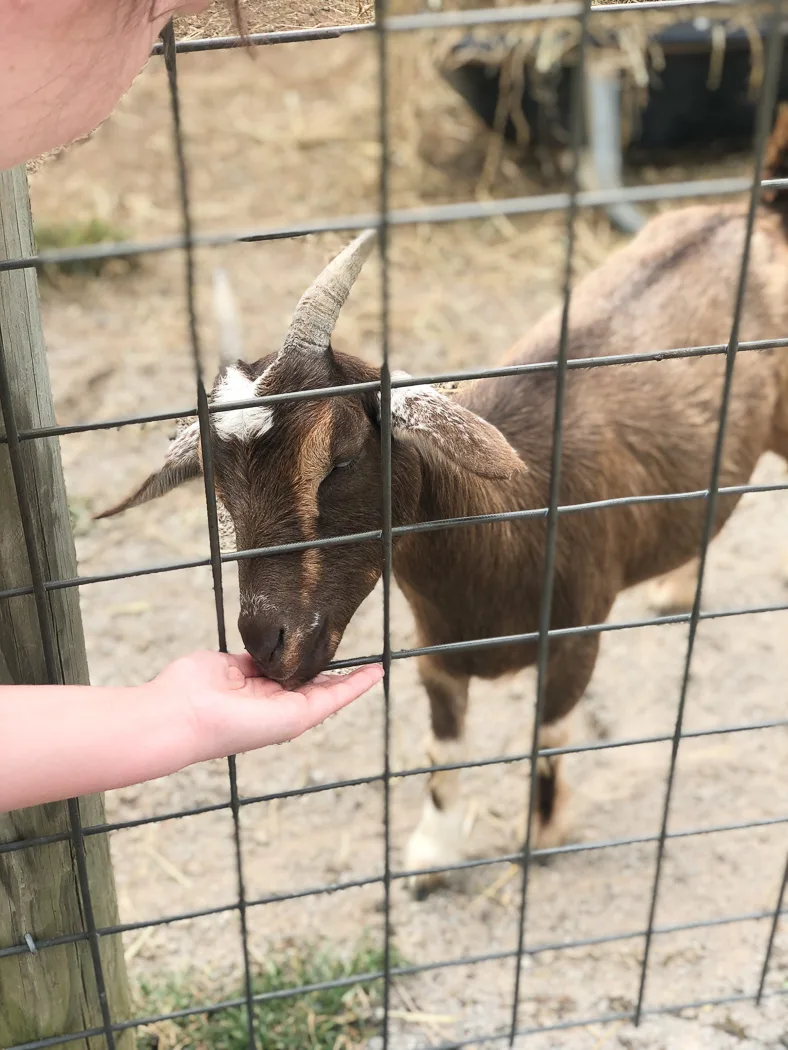 We also found a really cool bee observatory. Kayla LOVES bees and she grows flowers around our property to help them, so when we saw the bee observatory, she had to go check it out. Even as old as she is, she still loves to learn.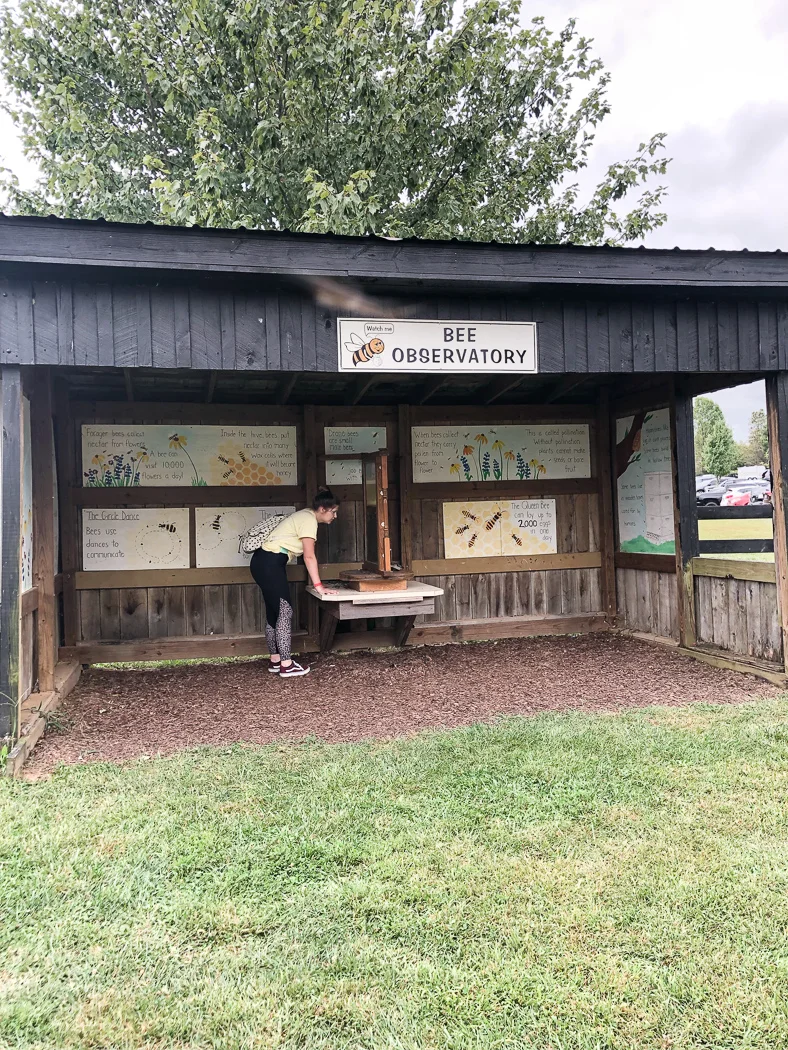 The bees were so cool. This is a must-see at Evan's Orchard.
The Orchard at Evan's Orchard
After checking out everything else that goes on at Evan's Orchard, we got some apple bags and headed to the orchard to pick some delicious goodness.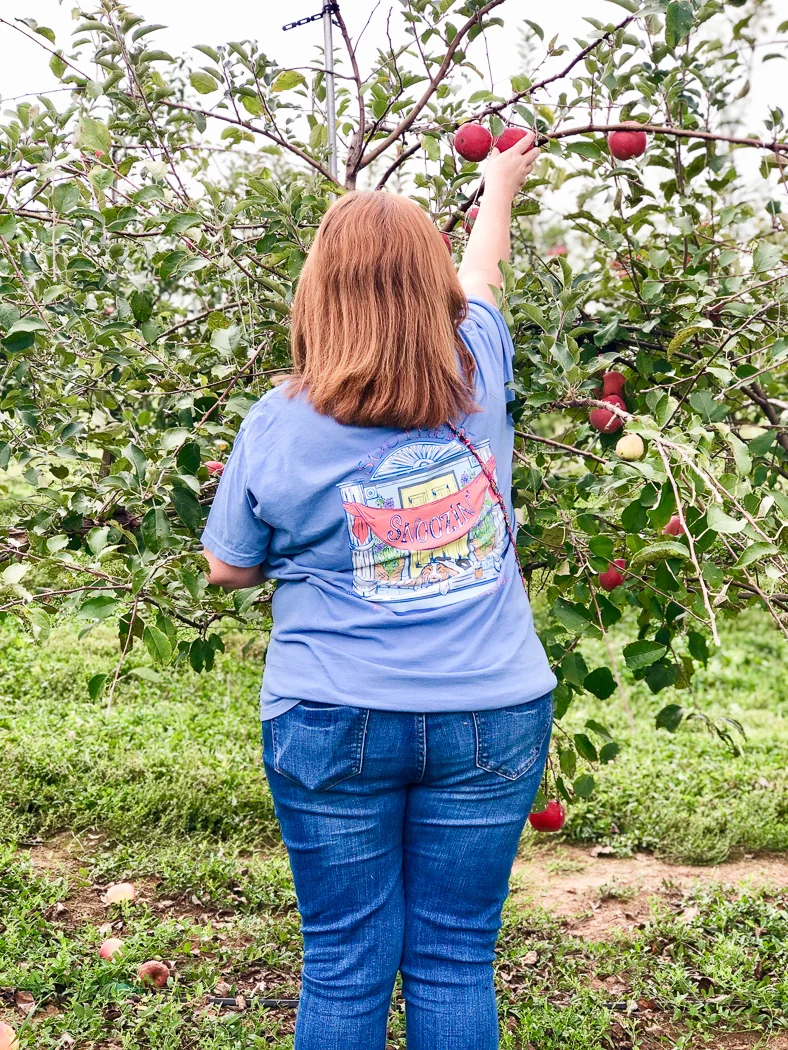 We chose three varieties — golden delicious, gala, and a new variety to me — Pixie Crunch.
All the trees were loaded down with apples!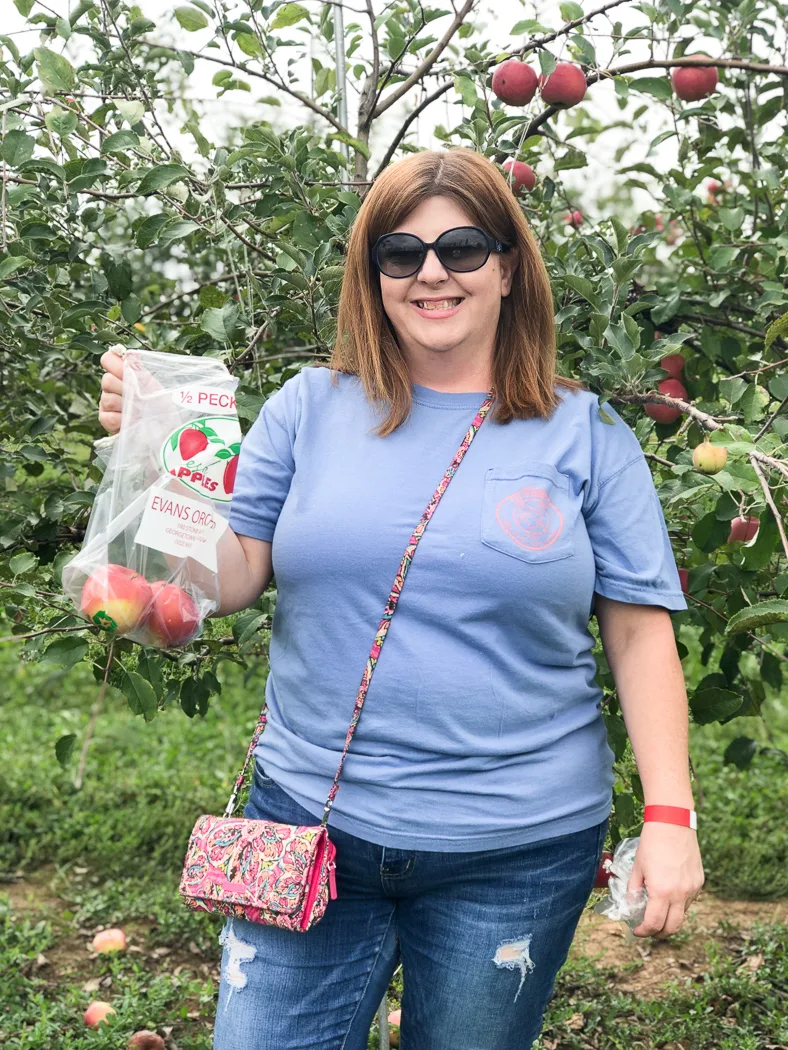 The orchard is full of so many different varieties of apples. They have the rows marks because not all varieties were ready yet to be picked, but believe me when I tell you that you have plenty to choose from.
Also — all throughout the orchard are these really cool signs that have information on it about apples, like this one — did you know that apples come from the rose family?
The general store
After finishing up our fun at the orchard, we headed into the general store to purchase some things to take home. Of course, we could not leave without getting a fresh hot apple pie and an apple slushie.
We had the absolute best time at Evan's Orchard. If you are visiting Georgetown during the fall, be sure to make a stop here. Not only will the kids love it, but you will too!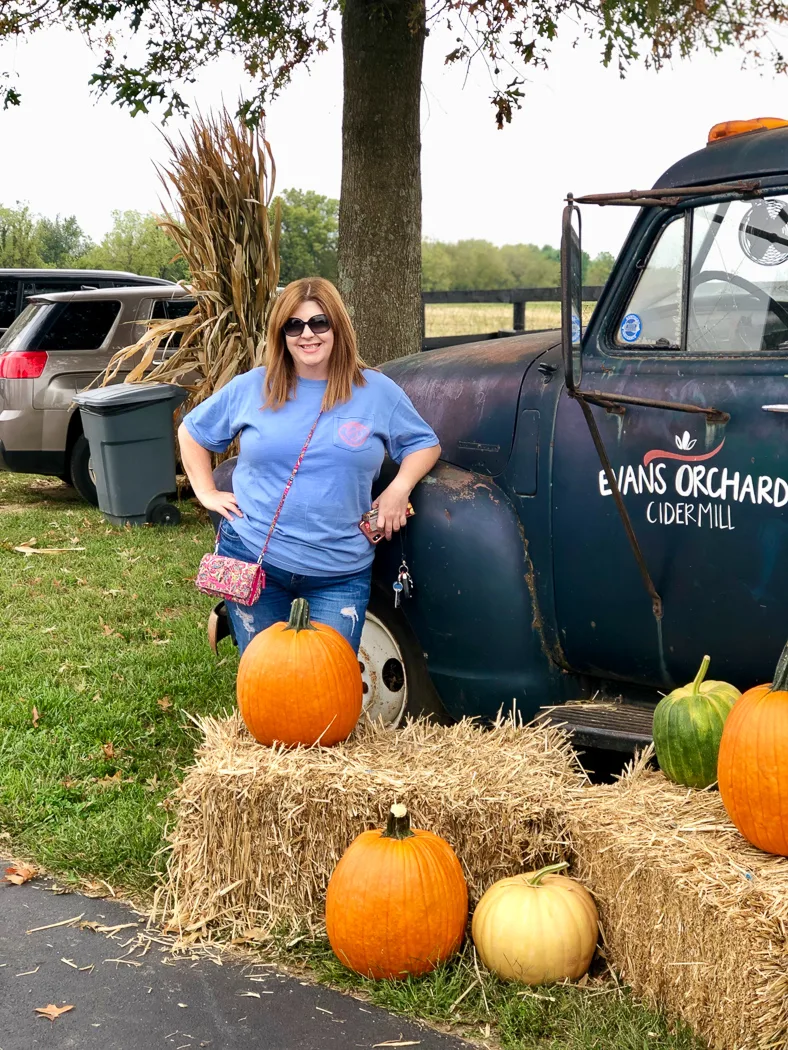 198 Stone Road, Georgetown, KY 40324
Phone (502) 863-2255
Email: [email protected]