My delicious Southern Cream Cheese Noodles are a hit anytime I make them.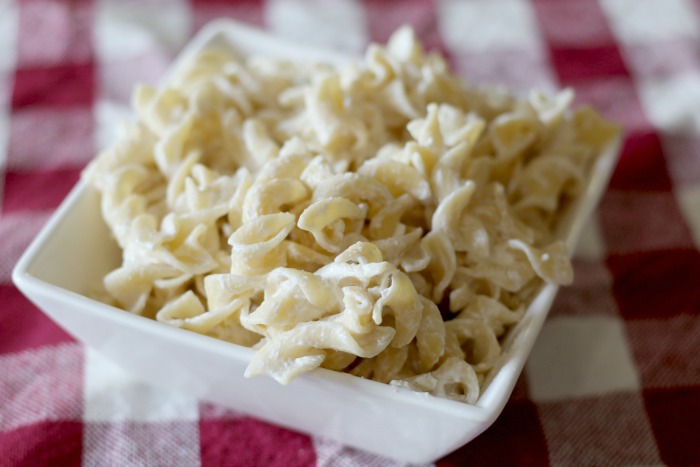 Did you know that cream cheese can make just about any dish taste delicious? One of my husband's favorite noodle dishes is so simple and easy to make — Cream Cheese Noodles.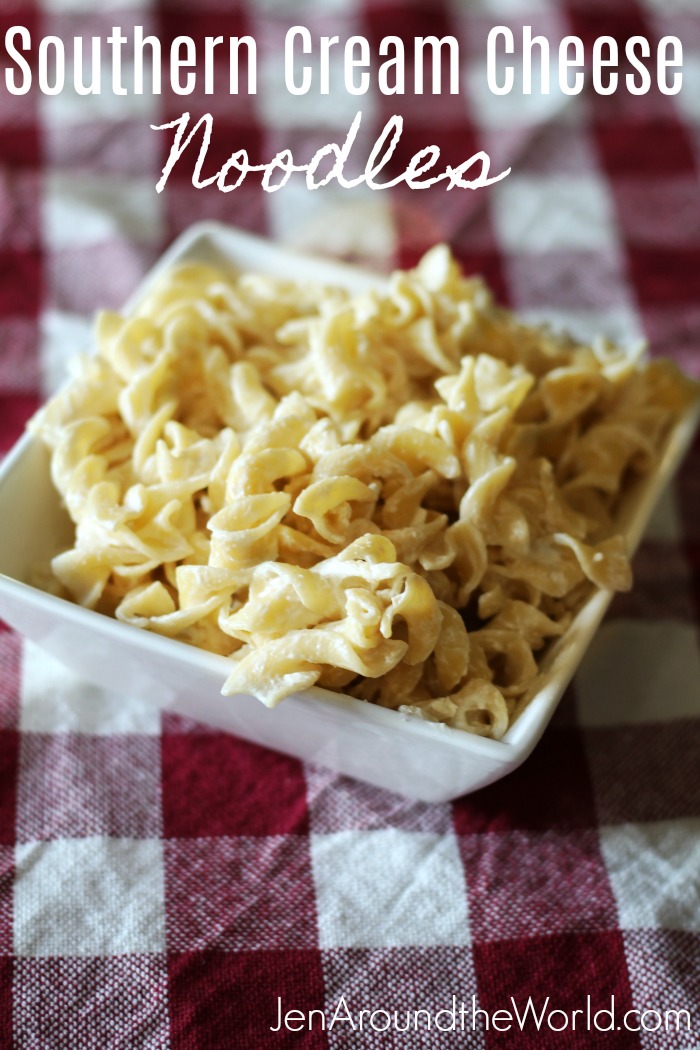 My mother in law got me turned on to these when I was dating Stephen. She invited me over for dinner one night and made these egg noodles and then just melted a block of cream cheese on them.
I swear you would have thought that I had just died and went to heaven.
The creaminess of the cheese against the starch in the pasta is unbelievably OUT of this world.
Of course, over the years as my kids have grown up eating these noodles, they are always requested. I make them on a weekly basis — and my son can eat an entire batch just by himself.
He nicknamed them "butter noodles" when he was little, and they have just stuck with that name in our family for as long as I can remember. But for this post, I labeled them Southern Cream Cheese noodles, because us Southerners always love to slather our noodles with something 🙂
Here is my recipe. It is super simple and only requires 2 ingredients. It goes great as a side next to my Poppyseed Chicken Casserole.
How to Make Southern Cream Cheese Noodles
Cream Cheese Noodles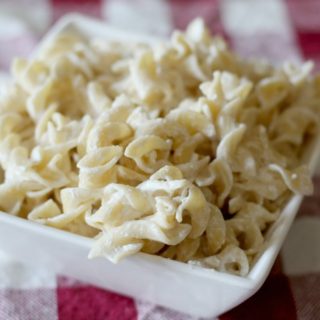 Ingredients
1 bag of wide egg noodles
1 8 ounce block of cream cheese
Instructions
Cook noodles according to package directions. When done drain, reserving 1 cup of the pasta liquid.
Cut up block of cream cheese and drop into the pot with the noodles. Toss until all melted. If sauce is too thick, use the reserved pasta water to thin it out some.
Serve along side your favorite meat.
I have tried making a healthier version of this, but the lower fat cream cheese just breaks up and does not taste as good, so make sure to use regular full fat cream cheese.
What have you been making lately?