During the holidays there is only ONE kind of turkey I like and that is the best-fried turkey ever. We have a secret to making it juicy and moist. Once you have had this fried turkey — you will not want to go back to making it the same way ever again.
I love when Thanksgiving and Christmas roll around. That means it's time to pull out the Butterball Indoor Turkey fryer and get those turkey breasts cooking!
Using this tool for making the best fried turkey ever really is the secret to moist and juicy turkey. Whether it's Thanksgiving or Christmas, you are going to want to make this year round!
My Favorite Way to Make Turkey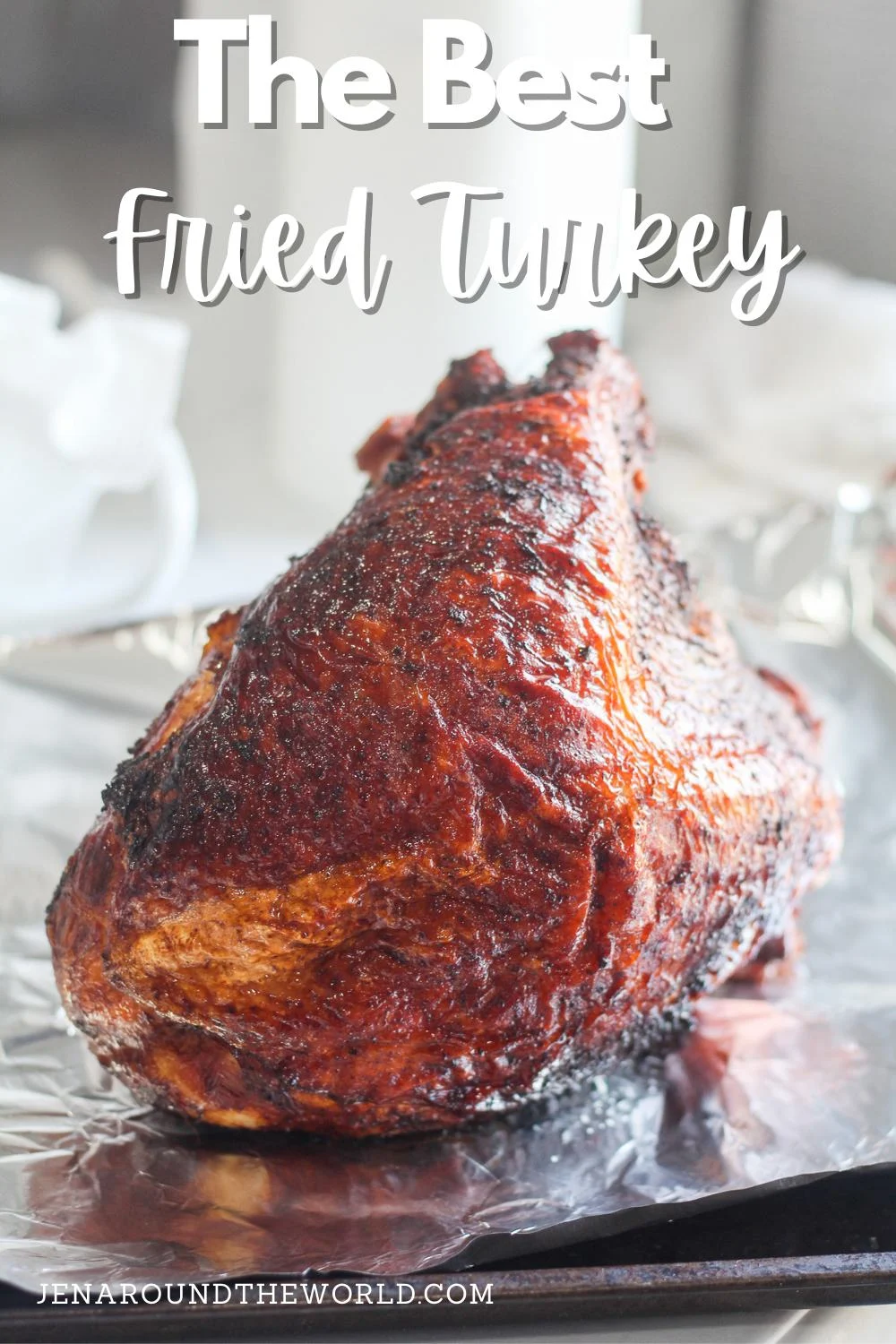 Start with a turkey breast — bone in. If you would rather do a whole turkey, that is fine too. We just don't eat dark meat, so I usually just get turkey breast.
Add your favorite seasoning. For me, we always choose my homemade cajun seasoning. IT IS SO GOOD! I cover the whole turkey breast in it the night before and let it sit in the refrigerator, covered.
About an hour before frying, pull the turkey out of the fridge and let it come to room temperature. Inject it with some butter and then fry at 375 degrees for about 45 minutes to an hour.
Once it's done, pull it out and let it rest for about 20 minutes before slicing it. Trust me when I tell you that this is the most amazing turkey you will ever put in your mouth.
Use the leftover turkey to make dishes like my Turkey Orzo Soup or a Moist maker Thanksgiving Leftovers Sandwich.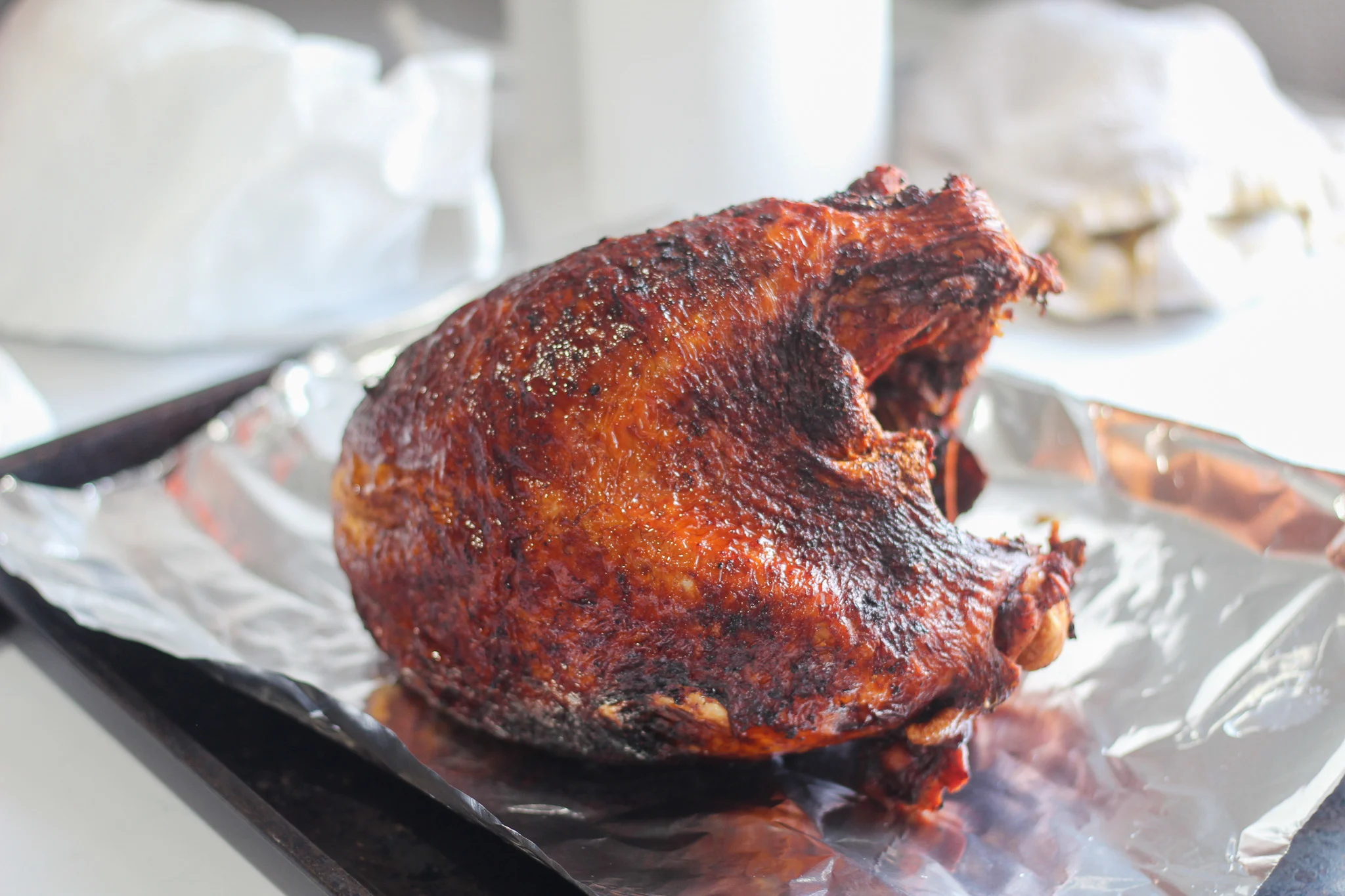 Check Out These Other Turkey Inspired Recipes
Yield: 10 servings
The Best Fried Turkey Recipe
Make the best-fried turkey this holiday season. Delicious flavor, moist and juicy. You will not want to make turkey any other way again.
Ingredients
1 7-8 pound turkey breast
Cajun seasoning
1 stick of butter
3 gallons of peanut oil
Instructions
The night before, remove your turkey from its packaging. Pat it dry with paper towels and season it generously with cajun seasoning.
Melt the stick of butter. Add the butter to an injector.
Using an injector, poke the turkey and inject the butter inside the turkey breast.
Place the turkey breast in the fridge. About an hour before cooking, remove the turkey from the fridge and let it come to room temperature.
Place the oil inside the turkey fryer to the max line and heat to 375 degrees. Once the oil comes to temperature, use the fry basket and lower the turkey carcass slowly into the oil.
Set the time for 45 minutes and let the breast fry until done. A thermometer should read 165 when the meat is cooked through.
Remove the breast carefully from the oil and allow it to rest for 20 minutes before slicing.
Enjoy!
Nutrition Information:
Yield:
10
Serving Size:
1
Amount Per Serving:
Calories:

9781
Total Fat:

1054g
Saturated Fat:

183g
Trans Fat:

0g
Unsaturated Fat:

818g
Cholesterol:

315mg
Sodium:

759mg
Carbohydrates:

0g
Fiber:

0g
Sugar:

0g
Protein:

109g