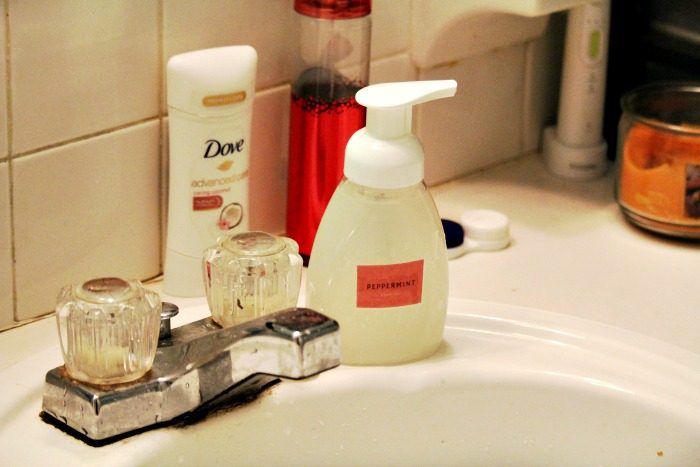 Ever since I have discovered essential oils, I love making my own homemade cleaning and health products. Today I am sharing with you an easy recipe for making your own DIY Foaming Hand Soap.
We love having hand soap at every sink in our home. I used to keep a ton of Bath and Body Works on hand because I love the smell of it, and when I can buy 7 bottles for like $15 it's a great buy. But when I started trying to remove toxins from our home and go to an all natural way of living, I chose to make my own hand soaps in the process.
This DIY foaming hand soap only uses 3 simple ingredients — essential oils, Castille Soap and water. Seriously — that is it.
For this recipe, I did not keep my empty hand soap bottles. If I did, that would be an expense I would not have had to create, but since I needed bottles, I found these on Amazon super cheap. It came in a pack of 3.  I also purchased my Castille Soap on Amazon as well. I have made soap 3 times already and I have barely made a dent in the Castille Soap.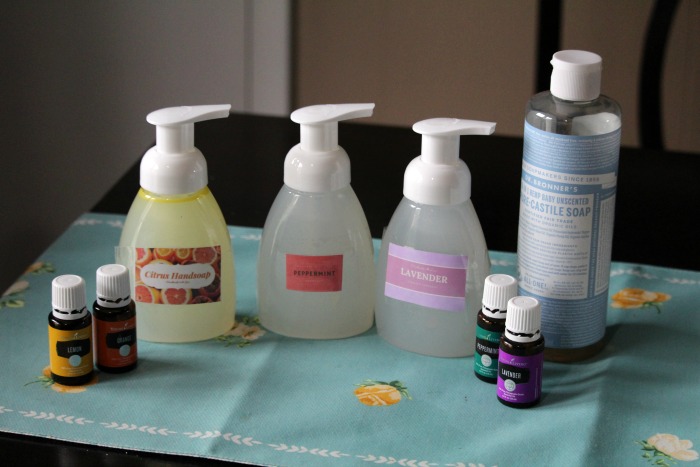 Why I Love Essential Oils
I never would have thought it was possible that something like essential oils could change our life so dramatically, but it's true. They have been game changers in our home.
I have experienced such a difference in our home, quality of life, emotional/hormonal well-being, sleep and overall wellness since we began incorporating Young Living Essential Oils into our daily routines.
Young Living Essential Oils support body systems so they can function as they should.
It's easy to get started, the step-by-step order instructions are below!
1. Grab your Premium Starter Kit here.
In your kit you'll get 11 essential oils, a high quality diffuser, a wholesale membership and more! It's truly the best way to get started.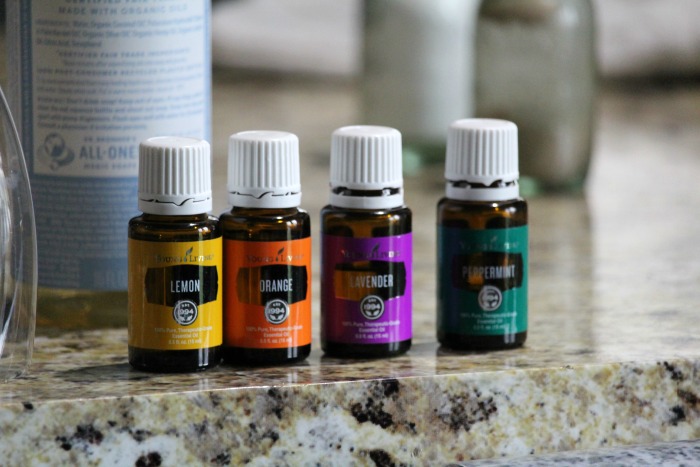 Make sure the number 11471922 appears in both the "Sponsor ID" and the "Enroller" fields  so you'll be a part of my community!
2. Select member (not retail). A "member" is just like signing up to order from Amazon or Costco. It's simply a way to get the best prices and benefits! There are no strings attached, never any membership fees, no required auto shipments, no further obligation, and no selling!
3.  Choose your diffuser (the oils are the same in each kit, scroll below to see a graphic with the diffuser choices).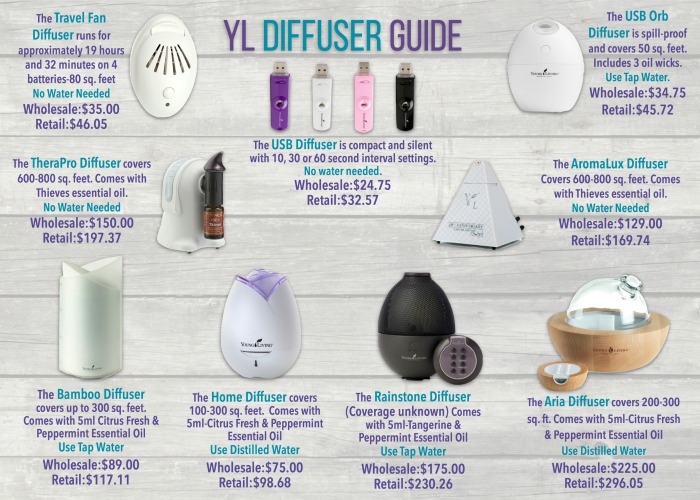 All of Young Living's diffusers are high quality, so you can't go wrong! The brand new Desert Mist is a beautiful option with a candle flicker setting!  The Rainstone is a negative ionizer (SO good for sleep and health) and has a remote. The Aria is beautiful wood and glass, has a remote and even plays music!
4. Set up Your Essential Rewards. Essential Rewards empowers you for a lifestyle of wellness. It's an optional and totally customizable monthly auto-ship rewards program that gives you points back on your orders, free oils and more.
It's like a wellness box, but you choose the products each month (you can even include household necessities, cleaning products, cosmetics and supplements so you can easily ditch all the toxic stuff!).
You can join ER when you get your kit (which I recommend), or down the road if you'd prefer, and you can cancel anytime. I've found that most people who are serious about creating a non-toxic home and lifestyle choose to be on Essential Rewards. It really makes most sense!
5. Complete the sign up information. You can elect to sign up with no social security number, but it's totally secure to add it in. This simply allows you to receive bonuses in case you have friends who sign up with your member number. NO selling or business required.
6. Save your login and PIN information in a safe place for future orders or accessing account info.
You're all set!!! Best decision EVER!

How to Make DIY Foaming Hand Soap
So — now that you know why I LOVE essential oils, let me tell you how to make this fun essential oils foaming hand soap.
12-ounces of Water (distilled or boiled is best but not needed if it will be used within a few weeks)
2 Tablespoons Liquid Castille Soap
Essential oils of choice
Fill the soap dispenser to about 1 inch of the top (leaving room for the bulky foaming pump and the soap to be added). I always add the water first and then add in everything else with it.
Add at least 2 tablespoons of liquid castille soap to the water mixture.
15 drops of your favorite essential oil. For the citrus I did 10 orange and 10 lemon.
Close and lightly swish to mix. Use as you would any regular foaming soap.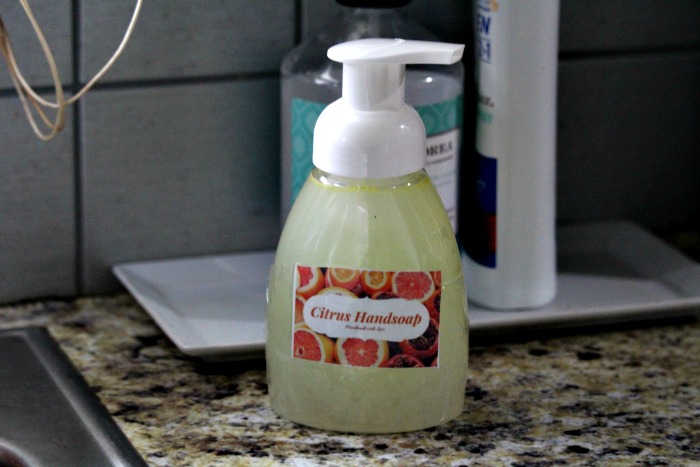 That's it! You will never have to buy handsoap again if you do this. Not only do they smell amazing, but you will notice an overall change in your health.