Making homemade sandwich bread is simple and easy. If you cannot find any at the store, no worries! Here is my easy recipe and tips. You will be making bread before you know it.
Since the stores are being so ransacked right now, I am doing my best to show you how to make pantry staples at home — and one of those is making your own homemade sandwich bread.
There's nothing on earth like the taste of a loaf of fresh homemade bread. This recipe makes a perfect loaf every single time and is perfect for sandwich making.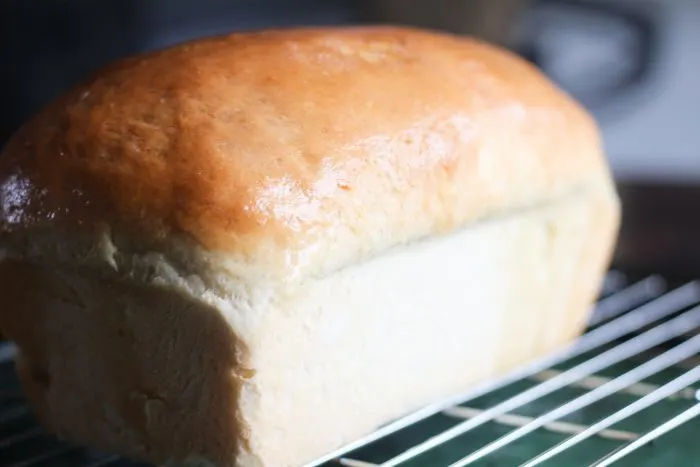 This post was originally published on November 29, 2009.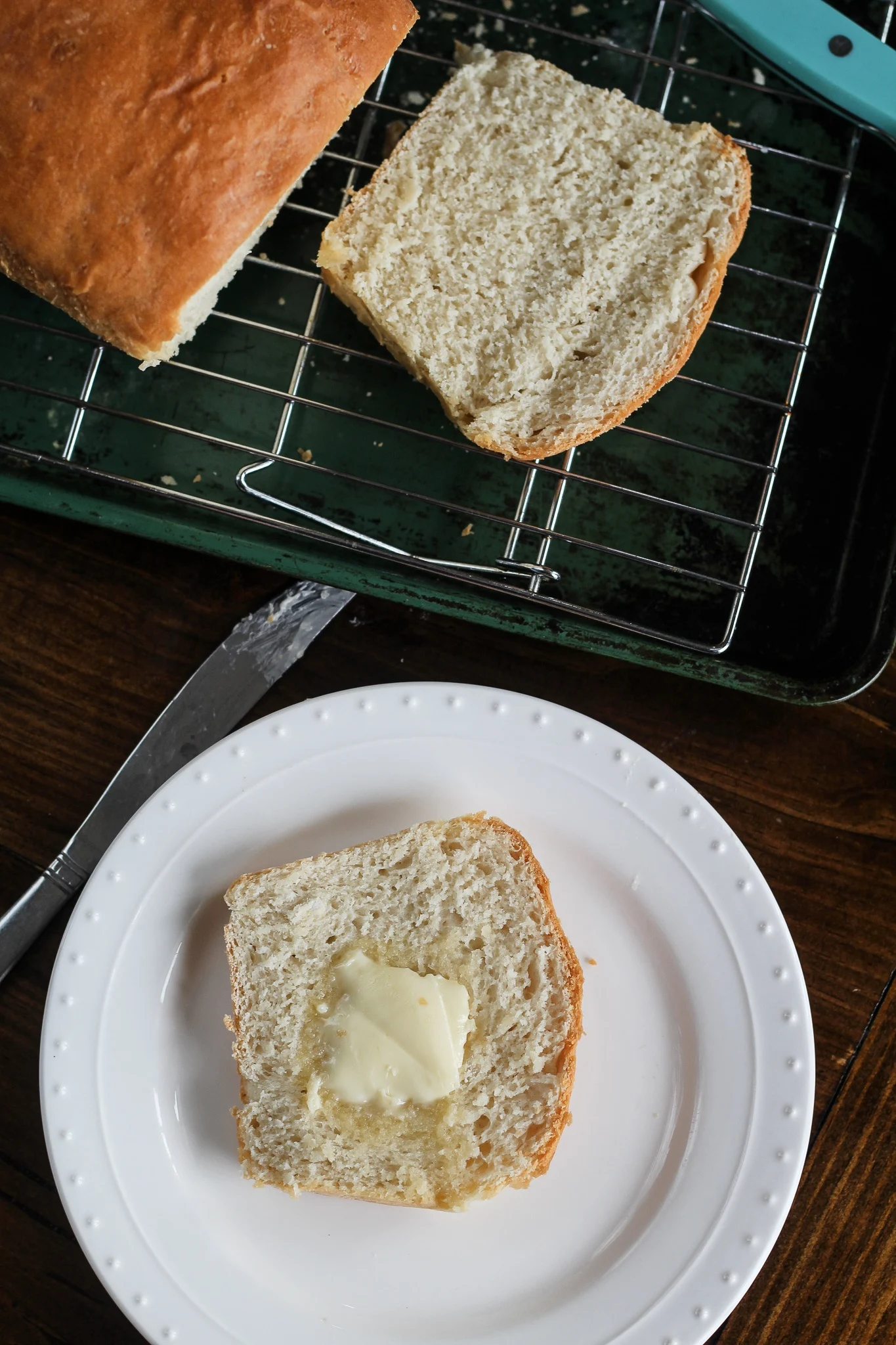 It's a simple recipe with simple pantry ingredients and you don't need any special equipment to make this.
If you have never baked with yeast before, don't be afraid. This recipe is a no-fuss recipe and the bread comes out soft and scrumptious every single time.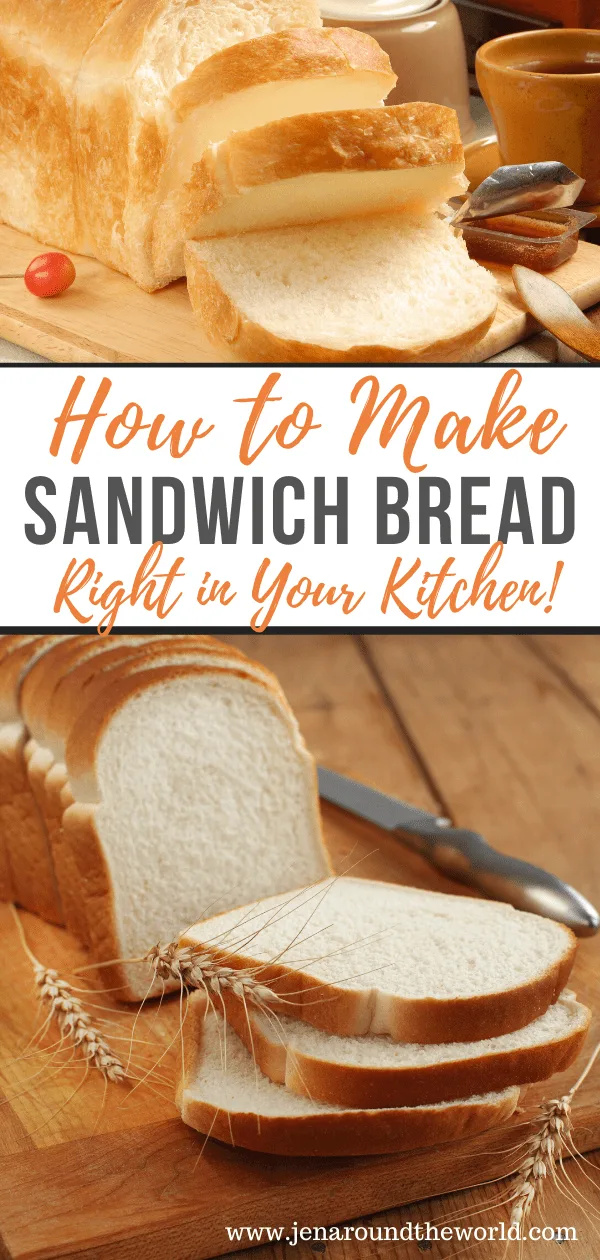 Of course, it goes great with my amazing homemade butter. And if white bread is not your thing, I have a similar recipe for honey wheat bread that you can find at that link.
How to Make Homemade Sandwich Bread
This recipe only makes one loaf so if you want to make more, you will need to double or triple the recipe.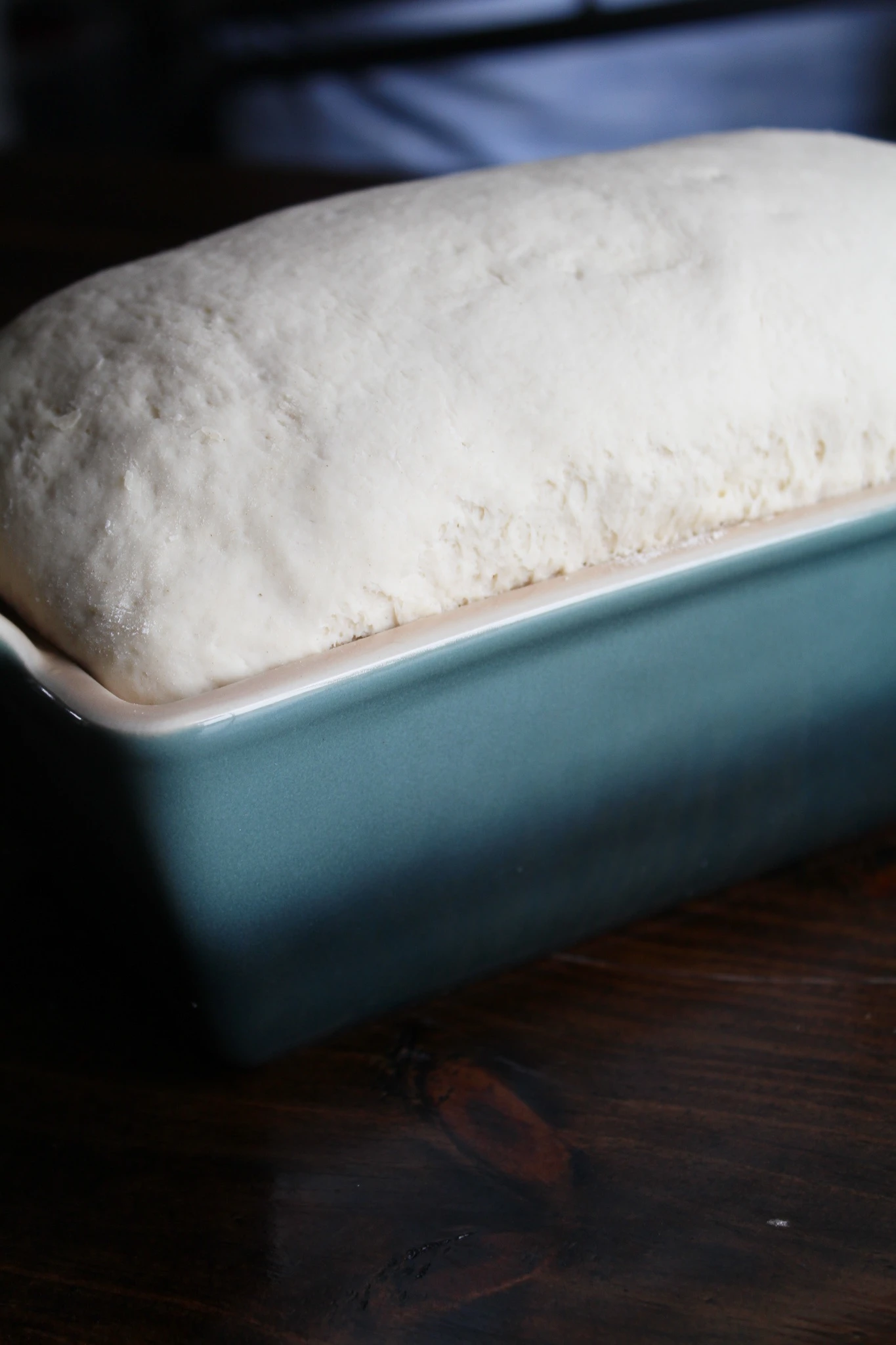 Because this only makes one loaf of bread, you won't need large amounts of flour or SO MANY loaf pans scattered all over your kitchen.
The steps to make this bread are simple and easy —
Make the dough by mixing the ingredients
Knead the dough for 2 minutes with your KitchenAid mixer (or you can do it by hand and build those arm muscles)
Cover the dough and let it rise for a couple of hours. Then punch it down – a great place to get the aggression out!
Shape the dough into a large rectangle, then fold it over and roll it into a loaf.
Once you put it in the pan, let it rise for about an hour then bake for 30 minutes or until golden brown.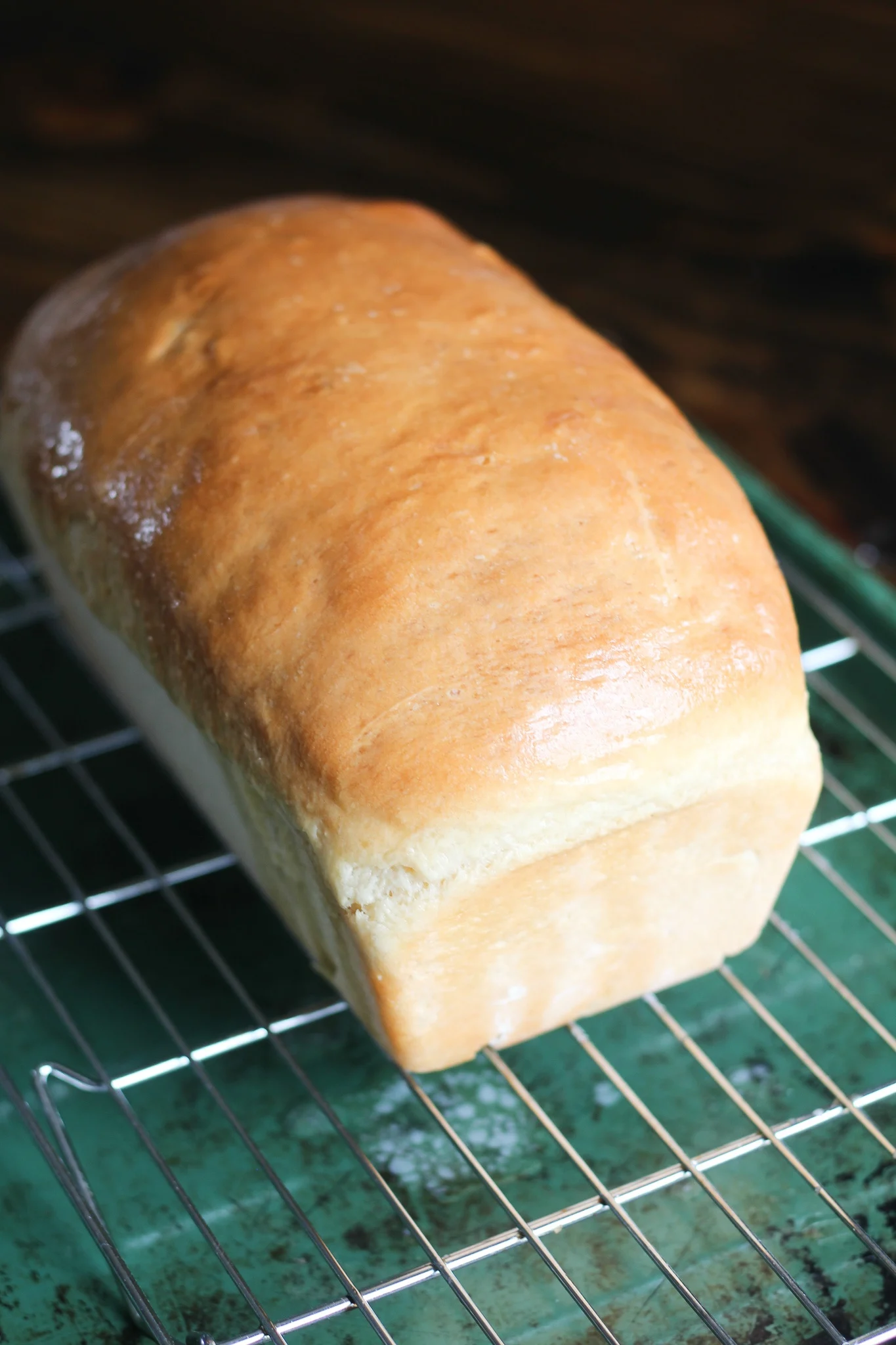 If you have a KitchenAid mixer, that's great. If not, no worries. You can do this all by hand. I used to do it this way a long time ago and it is great for getting those workouts in with your muscles.
You will need to knead it longer than normal if you choose to do it by hand — about 10 minutes — but it is so worth it.
It's that simple to make. The best part is that while this bread does take a few hours to make, it is totally worth it. Homemade sandwich bread does not even compare with the store bread.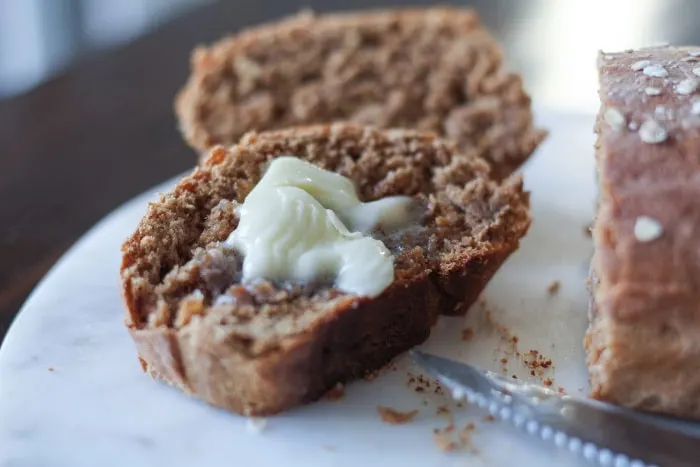 If you really want a great bread recipe, you need to try my Copycat Cheesecake Honey Wheat Bread. It is one of the best-tasting loaves of bread I have made (and trust me — I make a lot of bread)
Homemade bread is soft and buttery and when paired with a homemade jam, like my Blackberry Jam or Strawberry Freezer Jam –it is simply pure perfection.
Yield: 1 loaf
Homemade Sandwich Bread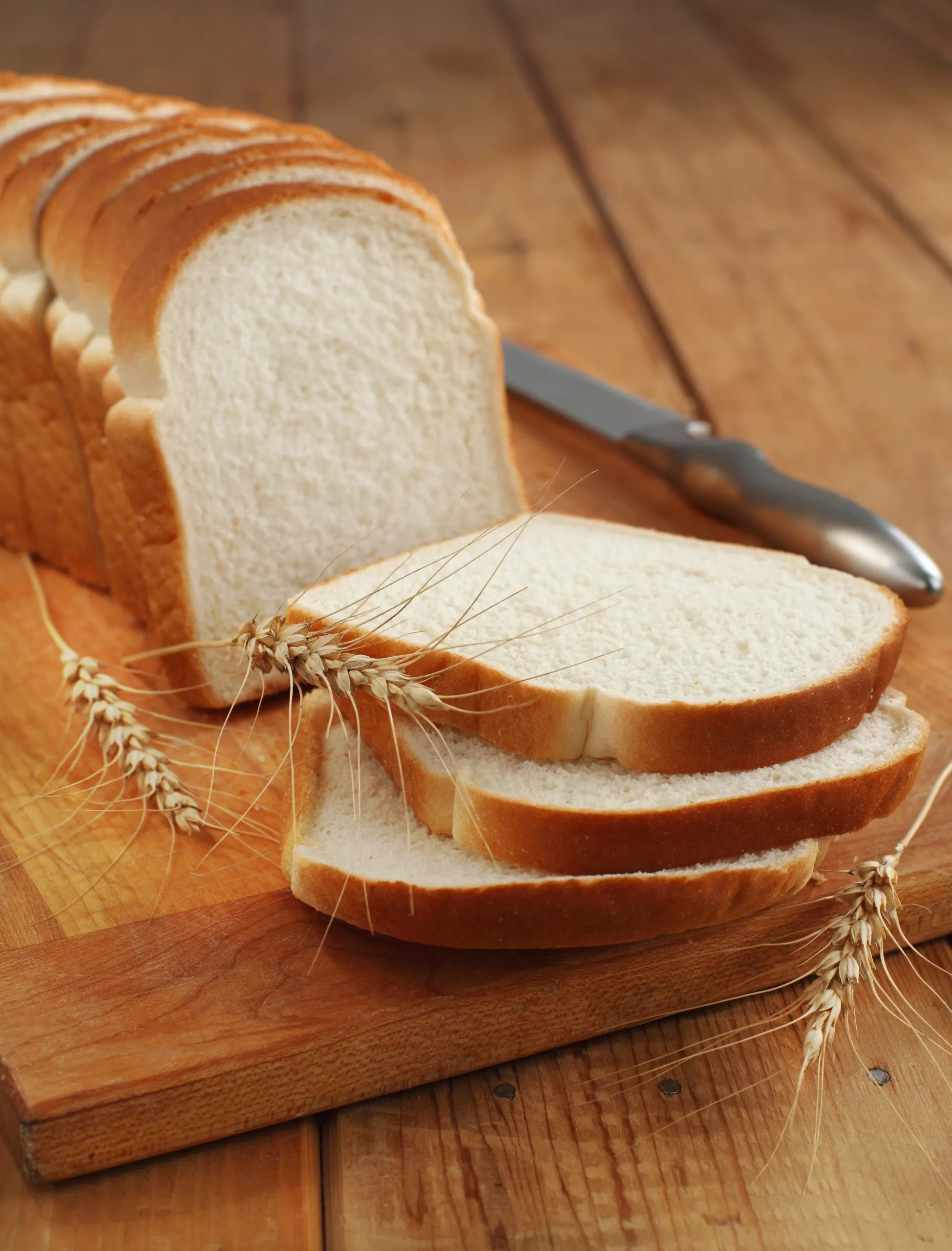 This easy bread recipe will have you making your own homemade sandwich bread in no time flat.
Total Time
2 hours
30 minutes
Ingredients
1 cup water, warmed to about 110°F
1/4 cup whole milk, warmed to about 110°F
2 and 1/4 teaspoons yeast (1 standard packet)
2 Tablespoons granulated sugar
4 Tablespoons butter softened to room temperature and cubed
1 and 1/2 teaspoons salt
3 cups all-purpose flour or bread flour (spoon & leveled)
Instructions
Measure the flour into your stand mixer.
After you put your flour into the mixer bowl, add the salt, sugar, butter, and yeast.
Add the warm water and milk.
Using the dough hook, mix on speed 2 until it gets sticky and stiff.
Continue mixing until dough comes together. If it is too sticky then add more flour. You may need to add up to 1/2 cup more flour, or even more sometimes.
If it is too dry, then add a little bit of warm water (1 tablespoon at a time), to get it right.
If you are doing this by hand, mix all the ingredients together in a mixing bowl with a wooden spoon until well incorporated. Remove from the bowl and place on a lightly floured surface and working back and forth, knead your dough for about 10 minutes.
In a clean medium-sized mixing bowl, add a teaspoon of oil.
Place the ball of dough into the clean bowl, on top of the oil. Roll the dough around in the oil, to coat it evenly. Place the dough in a warm spot, or on the counter near the stove.
Cover the top of the bowl with plastic wrap or a tea towel. Allow the dough to sit and rise. It may take the dough up to 2 hours to rise. You will want it to double in size.
When it is well risen, punch the dough down. Put your fist into the dough and smash down to force all the air out of it. Knead the dough again. This time, just knead it for a minute or so.
Shape dough the size of the loaf pan and place it inside. Cover it with a dish towel or plastic wrap. Set it aside and let it rise for about an hour to an hour and a half. It should double in bulk again.
After it has risen enough, it is time to bake it. Set the oven to 350 degrees and let it preheat.
Bake the bread for 30-35 minutes.
Nutrition Information:
Yield:
17 slices
Serving Size:
1
Amount Per Serving:
Calories:

141
Total Fat:

3g
Saturated Fat:

2g
Trans Fat:

0g
Unsaturated Fat:

1g
Cholesterol:

8mg
Sodium:

86mg
Carbohydrates:

24g
Fiber:

1g
Sugar:

2g
Protein:

3g