Thank you to the Georgetown/Scott County Tourism for providing a complimentary dinner at Rodney's on Broadway.
I don't get to dress up to go out to swanky places that often, so when I was going over my itinerary for Georgetown, KY and saw that our first dining experience on Friday evening was at Rodney's on Broadway, I knew I wanted to get all dolled up for a night on the town.
My friend Michele and I love to eat in very unique places — and Rodney's happens to be one of those places.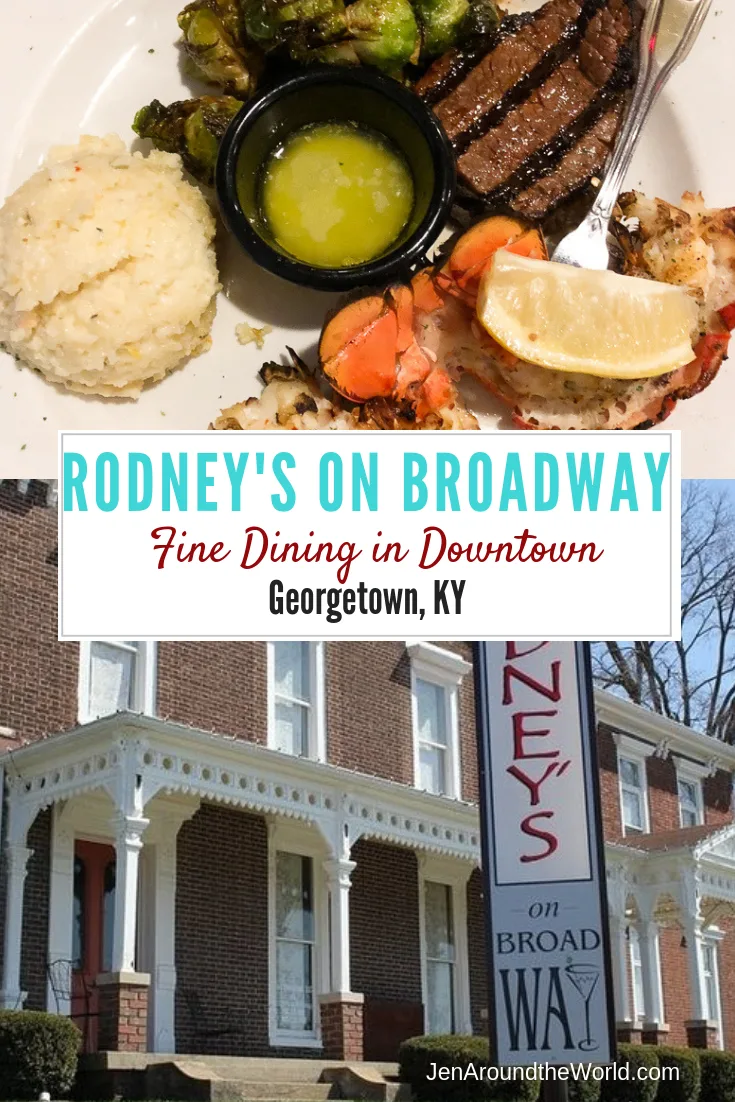 About Rodney's on Broadway
Rodney's opened in January 2011 and is owned and operated by Chef Rodney Jones and his wife Elizabeth Johnson-Jones. Chef Rodney has over 30 years experience as a chef — and you can seriously tell it in the food he creates.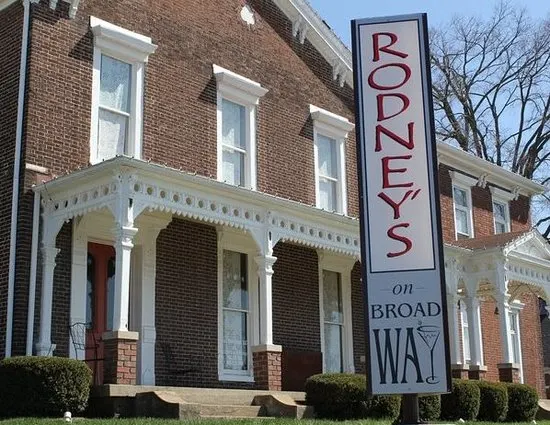 Eating at the restaurant is not only elegant but exciting. The restaurant is housed in an old historic home in downtown Georgetown. They offer upscale dining in an atmosphere that will make you feel warm, welcomed, and loved.
The Food at Rodney's
When we arrived at the restaurant and were seated, our sweet waitress brought over the menus. Everything on it sounded so unique and delicious.
That's the thing about Rodney's on Broadway. They are known for prime beef steaks, fresh seafood, lamb, duck, and great pasta dishes.
I decided to go for the surf and turf since I had just been introduced to lobster. My plate featured a delicious filet mignon, grilled lobster tail, Pepper Jack Grits, and Roasted Brussel Sprouts that were out of this world.
My friend Michele got the lamb chops, sweet potato slaw, and corn pudding.
Both meals were simply the best that I have ever eaten ANYWHERE — and I have been to a lot of places to eat. Every bite was so succulent and filled with flavor — I didn't even use the salt or pepper.
It was THAT good.
For dessert, we chose the Flourless Chocolate Cake and the Creme' Brulee.
If you want to talk about decadent and oh so creamy — you need both of these desserts in your life.
The Atmosphere at Rodney's
The one thing I noticed while eating dinner with my friend was all the laughter and talking I heard going on. I looked around and not one person was on their phone — even the young people.
Every single person there was engaged in conversation with one another — and to me — that spoke volumes. When the food is good, the drinks are flowing, and the company is engaging, there is a vibe and an atmosphere you cannot deny — and Rodney's on Broadway has just that.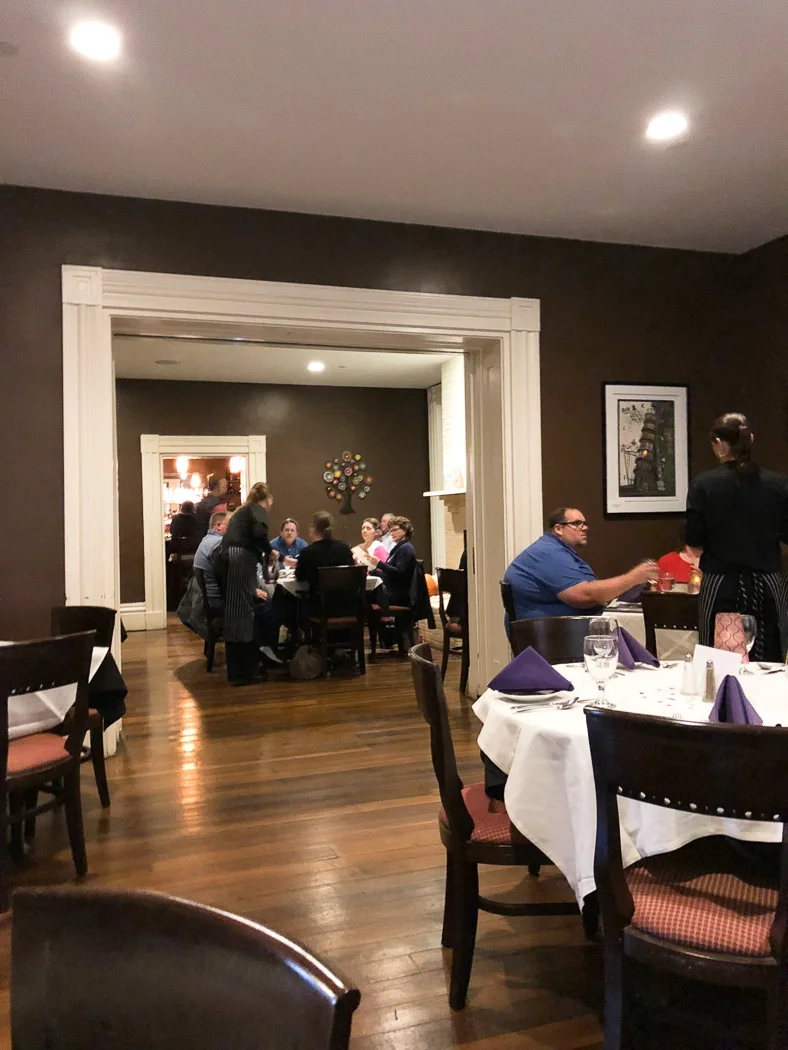 If you choose to go here, you will enjoy every single minute of it. I promise you!
Reserve Your Seat at Rodney's Today!
Be sure and call in and get a reservation if you plan to visit Rodney's. They fill up pretty quickly. The prices of the food here are a little on the high side, but this is a fine dining restaurant, so that is to be expected. For two dinners, drinks, dessert, and coffee, our bill was right at $100.
For more information about Rodney's on Broadway, visit their site here, or follow them on Facebook.