This homemade Teriyaki sauce will become your new favorite for making all kinds of dishes! It's super simple and uses the easiest ingredients.
One of my favorite all-time dishes is teriyaki chicken. When I was a little girl, I stayed the night at a friend's house and her parents made Teriyaki Chicken for us and I gobbled it all up and asked for more.
Of course, over the years I have used that store-bought Teriyaki marinade to try and make one of my favorite chicken dishes, but the taste just was not that delicious bite I remember.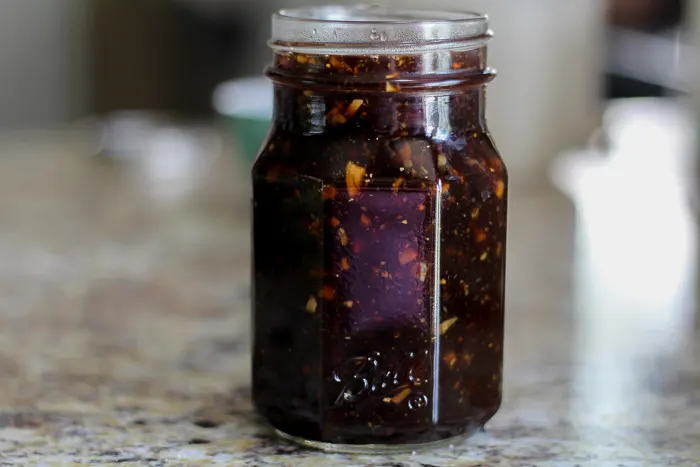 Then — I decided to play around with some of my favorite Asian flavors until I found that taste I was looking for. That is how this recipe for Homemade Teriyaki Sauce was born.
How to Make Homemade Teriyaki Sauce
This recipe is very simple and easy. It takes no time to prepare and uses normal pantry ingredients.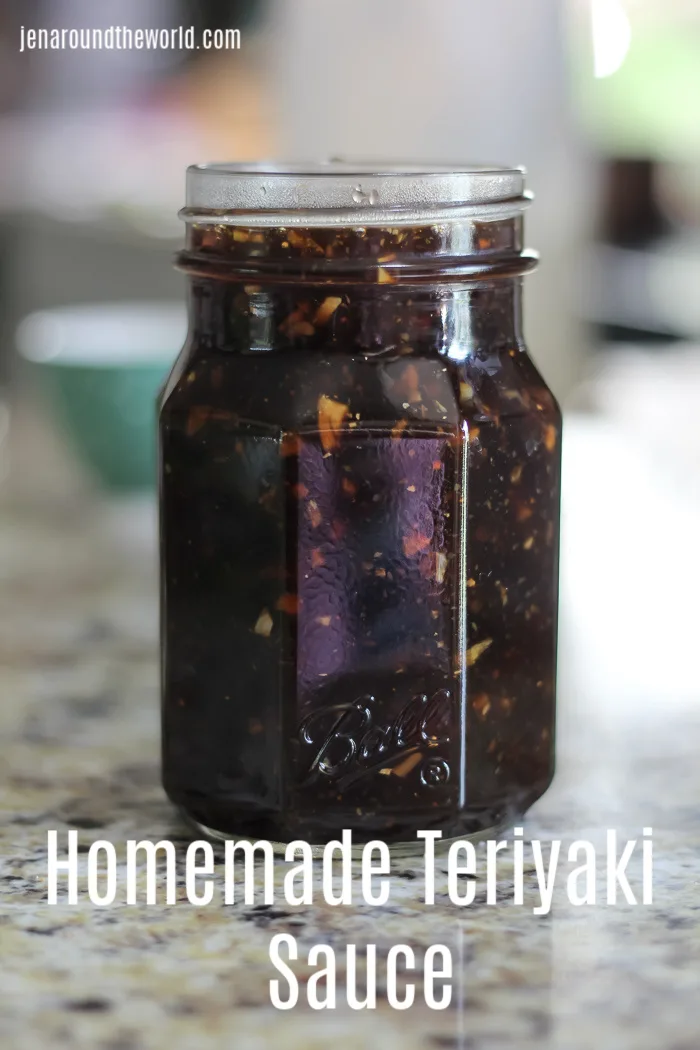 In a saucepan on the stove, you are going to combine soy sauce, brown sugar, rice wine vinegar, garlic, ginger, and honey Stir over medium-high heat until the sugar has dissolved.
Now, in a small bowl combine the water and cornstarch to create a slurry. Stir until combined and then pour into your soy sauce mixture. Continue to cook over medium-high heat until the sauce begins to thicken. It will turn from a light brown sauce to a dark brown sauce that is almost clear.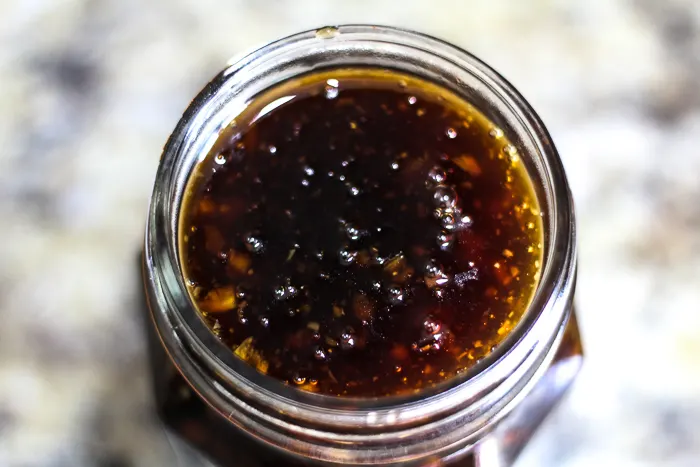 Once the mixture has started to cool off, you can store it in a mason jar. I love using these Ball canning jars that I found on Amazon.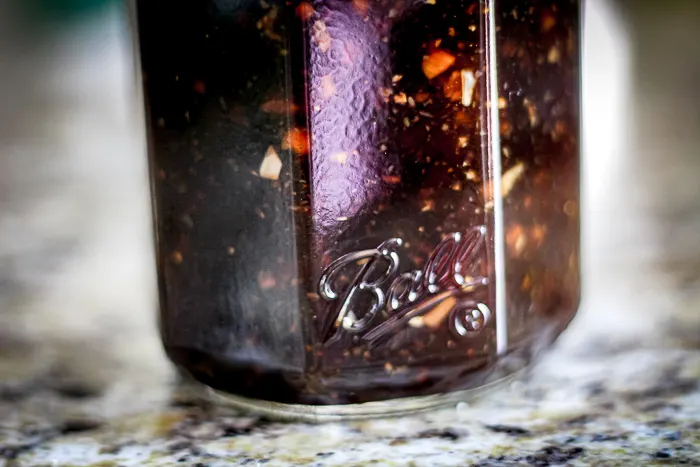 Ball Mason Jars are my favorite for storing sauces and condiments and I also use them organize my pantry. They have really helped to keep things more streamlined where I can find what I am looking for.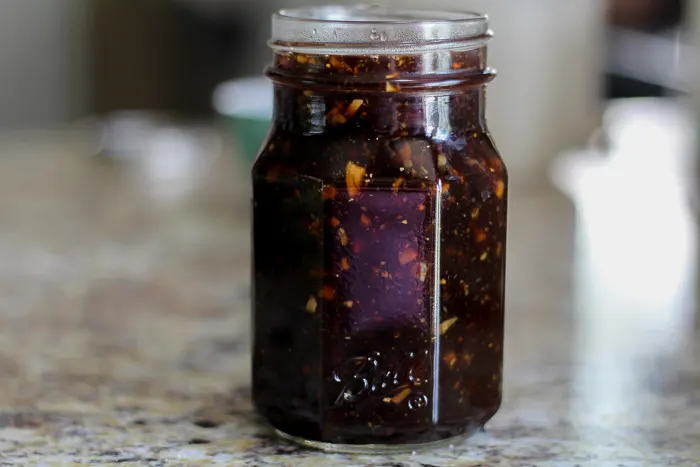 You can use this sauce on my delicious Grilled Teriyaki Chicken. Seriously there is nothing like it.
If you are looking for more delicious sauces like this homemade teriyaki sauce, check these other fun sauces and condiments we have made recently.
Making your own sauces at home really is that simple. It's nothing hard or fancy and your food will taste so much better!
Yield: 2 cups
Homemade Teriyaki Sauce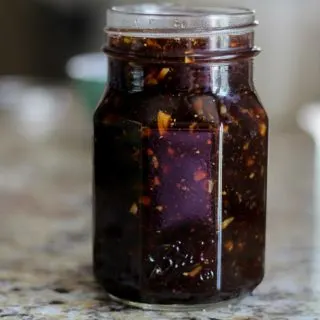 You will never buy storebought teriyaki sauce again after trying this recipe!
Ingredients
1 cup low sodium soy sauce
1 cup brown sugar
2 tbsp. honey
4 cloves garlic, minced
1/4 cup rice wine vinegar
3 tsp freshly grated ginger
1/2 cup water
2 tbsp cornstarch
Instructions
In a medium saucepan, combine soy sauce, honey, brown sugar, garlic, rice wine vinegar and ginger. Heat on medium high until the sugar has dissolved
Dissolve cornstarch in water in a separate mixing bowl and then add to the saucepan. Cook for 6-8 minutes, stirring frequently, until thickened.
Nutrition Information:
Yield:
4
Serving Size:
1/2 cup
Amount Per Serving:
Calories:

265
Total Fat:

0g
Saturated Fat:

0g
Trans Fat:

0g
Unsaturated Fat:

0g
Cholesterol:

0mg
Sodium:

2309mg
Carbohydrates:

62g
Fiber:

1g
Sugar:

53g
Protein:

6g