This homemade BBQ sauce will hit every button you have when it comes to flavor! It's super easy and uses regular pantry ingredients.
I have been on a roll here lately with making my own homemade condiments. If you have missed them you need to check out my posts for homemade ranch dressing, making your own mayonnaise, homemade ketchup and more.
Now — I can add homemade bbq sauce to that list as well. And this will be one of the most simple and tastiest recipes you have ever made.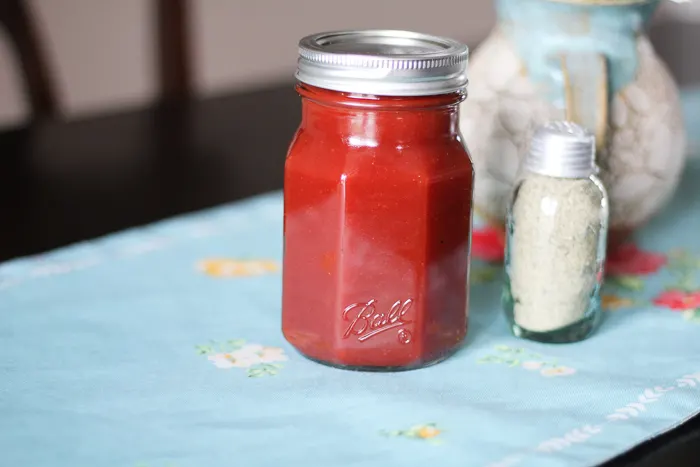 How to Make Your Own Homemade BBQ Sauce
I haven't bought condiments from the store for a long time (except for mustard). Making my own has become a passion of mine because I love the fact that I can control what goes in them.
Doing so allows me to be able to add more heat or sweet if I want to, or I can make it more tangy with vinegar. The possibilities are endless!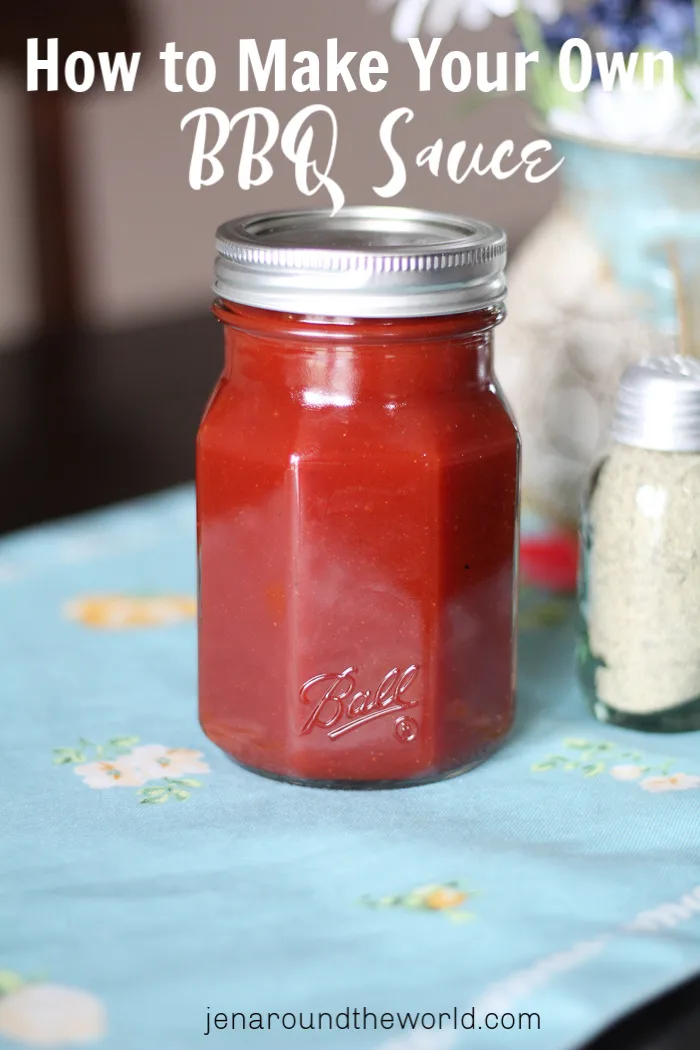 The hardest thing about this recipe is the waiting period while it simmers on the stove. You just simply throw everything together and let it cook down for the most amazing bbq sauce on the planet.
How Long Can You Keep Homemade BBQ Sauce in the Refrigerator?
Homemade bbq sauce will last a couple of months in the refrigerator. Once you make it up and allow it to cool, just store it in an airtight container ( I usually use Ball canning jars for that) and place in the fridge.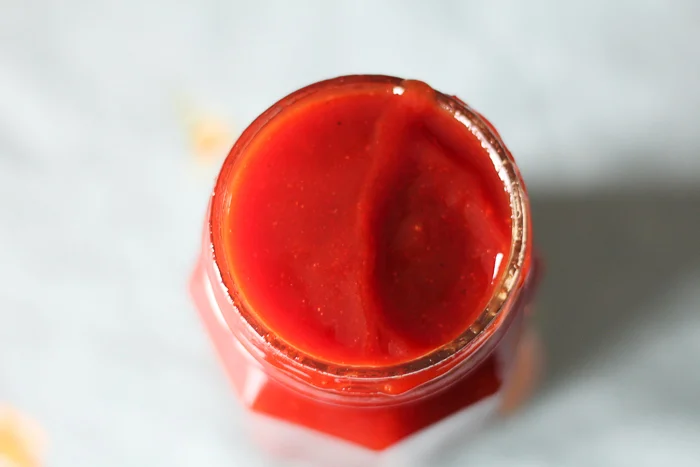 How can I thin out BBQ Sauce?
If this sauce is too thick, you can thin it out a bit.
Add 1 tbsp. of apple cider vinegar to 1 cup of the BBQ sauce until you've reached the desired consistency. Taste the reserved sauce. Compare it to the thinned sauce. If the thinned sauce isn't as spicy as the reserved sauce, add a few drops of hot sauce.
How can I cut the acidity in BBQ Sauce?
If you have too much vinegar taste in your bbq sauce, you can cut down on the acidity by following these tips.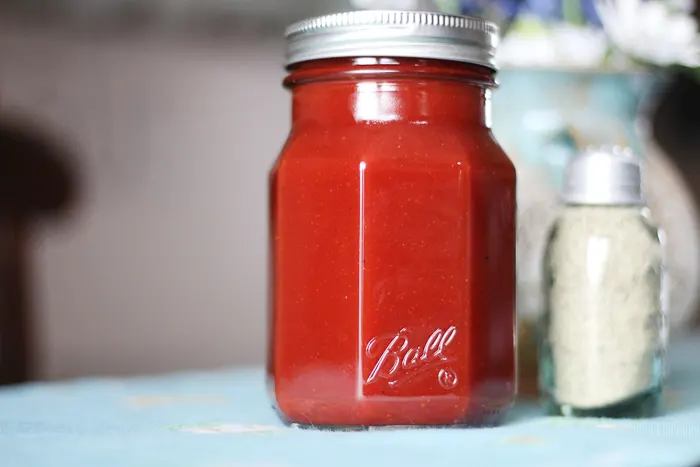 Adding brown sugar to a tomato-based barbecue sauce helps cut down on the tartness of the vinegar. It provides an extra flavor punch along with sweetness and dissolves quickly into a simmering pot of sauce. Add a little at a time, by the teaspoon, and keep tasting to make sure the sauce isn't getting too sweet.
Check Out These Other Tasty Sauces
Yield: 2 cups
How to Make Your Own Homemade BBQ Sauce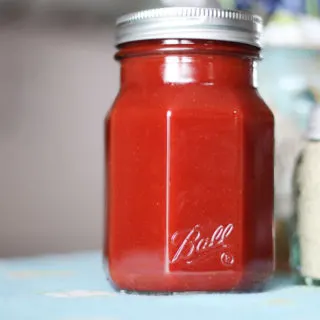 This homemade bbq sauce will be your new favorite sauce for all things BBQ!
Ingredients
2 cups ketchup
1/2 cup apple cider vinegar
1/4 cup packed light brown sugar
3 tablespoons honey
1 tablespoon soy sauce or Worcestershire​ sauce
1 tablespoon of lemon juice
1 teaspoon of all purpose seasoning like Lawry's
Instructions
Whisk all ingredients together in a sauce pan on medium high heat and allow the sauce to cook for about 25 minutes. If the sauce begins to bubble too much, turn it down to medium low.
Remove from the stovetop and allow to cool. Store in an airtight container such as a Ball canning jar and place in the refrigerator.
Sauce should last about 2 months in the refrigerator.
Nutrition Information:
Yield:
20
Serving Size:
1 tbsp
Amount Per Serving:
Calories:

45
Total Fat:

0g
Saturated Fat:

0g
Trans Fat:

0g
Unsaturated Fat:

0g
Cholesterol:

0mg
Sodium:

347mg
Carbohydrates:

12g
Fiber:

0g
Sugar:

10g
Protein:

0g