I saw this amazing recipe one day while watching Trisha Yearwood on Food Network. She was fixing her yummy Hot Corn Dip, but it took like 40 minutes to cook.
I kept thinking to myself, there has GOT to be a way to make this recipe and cut the time down to 15 minutes or less. I think I finally got it figured out!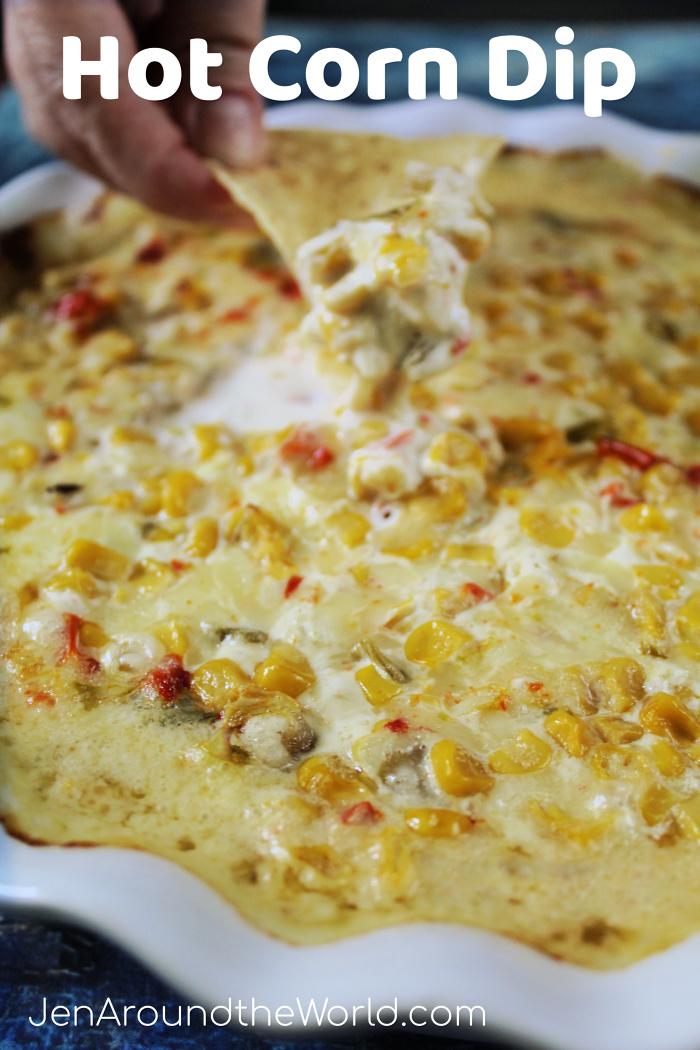 This recipe is so full of flavor thanks to the Green chiles, the pepper jack cheese, and of course, you cannot go wrong with any recipe that requires mayonnaise, right?
The ingredient list for this dish is SUPER easy and you will most likely have every single thing for this recipe already in your pantry.
So, how did I make this dish and cut down on the cooking time? Simply bump up the cooking time from 350 degrees to 450 degrees and then throw it under the broiler for 1 minute after baking.
Hot Corn Dip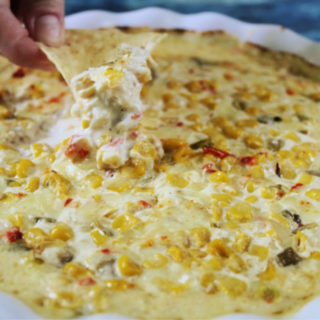 This hot corn dip is the perfect appetizer to throw together in 15-20 minutes to serve guests who are coming to your home for the evening.
Ingredients
2 14.5 oz cans of Fiesta Corn, drained
1 can diced green chiles
2 cups grated Pepper jack cheese
3/4 cup grated parmesan cheese
1 cup mayonnaise
Tortiila chips, crackers, or Fritos for dipping
Instructions
Heat the oven to 450°F. Grease a 9 x 13-inchcasserole dish.
In a medium bowl, mix the corn, chiles, cheeses and mayonnaise until fully combined. This takes about 2 minutes to do. Spread the mixture in the prepared casserole dish and bake, uncovered, for 12 minutes, or until bubbly around the edges.
Turn the oven onto broil and leave it in the oven for another minute so that the top gets brown. Watch it and make sure that the top does not get burned.
Serve the dip warm from the oven with chips or crackers.
I made two batches of this — one for the house, and then one to take to a dinner party we were attending.
What's your favorite dip recipe?