Creating an herb garden from leftover materials is not only genius, but it will also help you to green your lifestyle a bit by recycling. So how do you turn an old pallet into an herb garden? Here are my simple and easy instructions.
I love using herbs in all my recipes so being able to step right outside and pick what I need is a blessing!
For this project, you will need —
shipping pallet,
weather-resistant screws
staple gun, drill, and level,
landscape fabric
thin plywood cut to size to cover back of the pallet
potting soil
herb plants (my favorites are basil, parsley, cilantro, dill, chives, sage, rosemary, oregano, and thyme)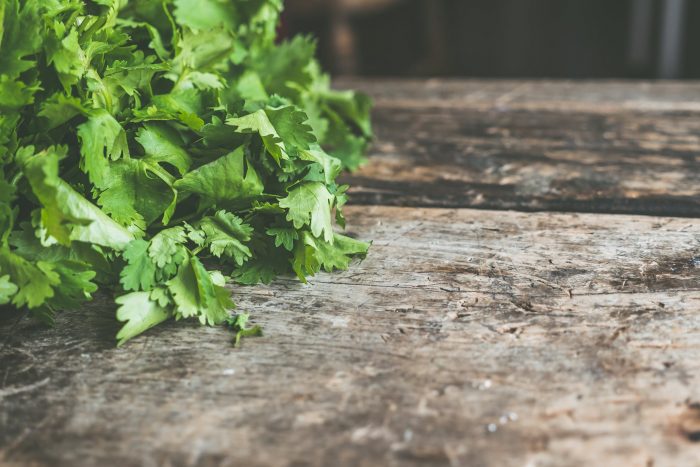 Find a pallet
Don't just take the first pallet you find. You're looking for one with all the boards in good condition, no nails sticking out, no rotting, etc.
Gather your supplies
Grab your pallet, 2 large bags of potting soil, 14- 6 packs of your favorite herbs or more (you can do less if you want), a small roll of landscape fabric, a staple gun, staples, and sandpaper.
Time to put on the backing
You are going to be covering the bottom, back, and sides with landscape fabric, leaving the spaces between the slats on the front and the top uncovered (you'll be planting herbs in the uncovered spaces). Staple it all on after measuring it out.
Planting time!
Bring the pallet close to wherever it's final spot will be and lay it down face up.
You're going to plant it while it's lying flat on the ground.
Take your two bags of potting soil (I like to use Miracle-Gro) and push the soil into the pallet between the slats and smooth it out so that the soil is level. Repeat with the second bag of potting soil.
Now, insert your plants into the open slats making sure to get the roots covered well.
Wait two weeks
You should leave the pallet flat on the ground for a couple of weeks (watering when needed) so that the roots can start to grow in and hold all the plants in place.
And that's it! Once your plants have started growing, you can take your pallet and prop it up on the side of the house for the perfect herb garden.
I have also shared on how to build an herb garden right in your backyard using one of these simple garden boxes.
Looking for Other Fun Stuff to do with Herbs? Check out these posts