Creating an herb garden from leftover materials is not only genius, but it will also help you to green your lifestyle a bit by recycling. So how do you turn an old pallet into an herb garden? Here are my simple and easy instructions.
I love using herbs in all my recipes so being able to step right outside and pick what I need is a blessing!
For this project, you will need —
Tools and Materials
Materials
Pallet
Landscaping Fabric
Staples
Potting Soil
pvc planter boxes
favorite herb plants
Tools
Hammer
Crowbar (optional)
Measuring Tape
Staple Gun
Razor Blade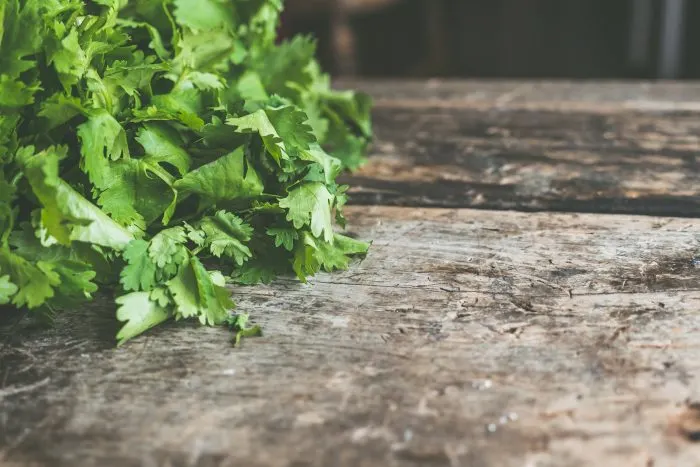 Find a pallet
Pallets are everywhere, so take the time to find one in good condition and that is not made from pressure-treated wood (due to the leaching from potentially harmful chemicals).
They come in different shapes and sizes so don't assume all pallets are the same. Make sure it's cleaned off and you've inspected it for any stray nails or splintered wood. It's a good idea at this point to wear a sturdy pair of gloves while inspecting and cleaning the pallet.
Gather your supplies
Grab your pallet, 2 large bags of potting soil, 14- 6 packs of your favorite herbs or more (you can do less if you want), a small roll of landscape fabric, a staple gun, and staples.
Time to put on the backing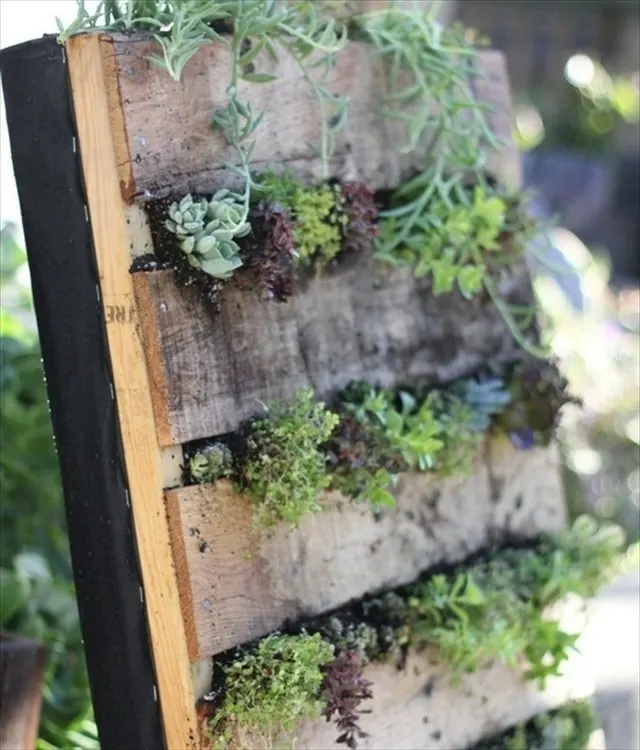 You are going to be covering the bottom, back, and sides with landscape fabric, leaving the spaces between the slats on the front and the top uncovered (you'll be planting herbs in the uncovered spaces).
For standard pallets, this will be 40" x 48", you may want to cut it a bit bigger to help get it wrinkle-free. Next, cut the fabric to cover the back, and then staple it on the perimeter.
Planting time!
Bring the pallet close to wherever its final spot will be and lay it down face up.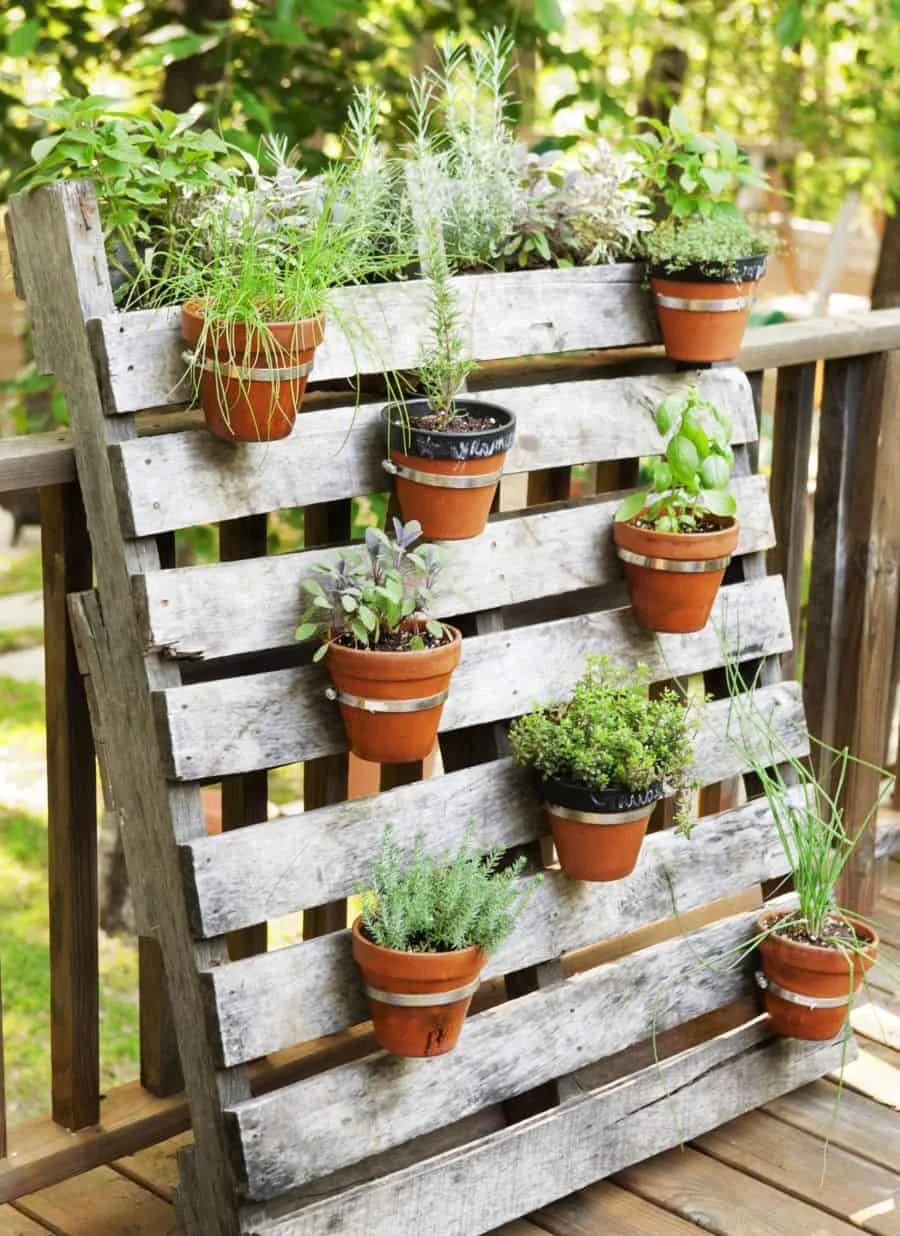 You're going to plant it while it's lying flat on the ground.
Now turn the pallet over and fill with good quality potting soil or container mix. Don't use ordinary garden soil or soil that is designed for planting beds, as it's too heavy and won't drain as well.
Be sure to add most of your soil before adding the plants. Now, go ahead and tilt the pallet up nearly vertical to allow the soil to settle without it spilling out between the cracks. Then continue to add soil until the pallet is full.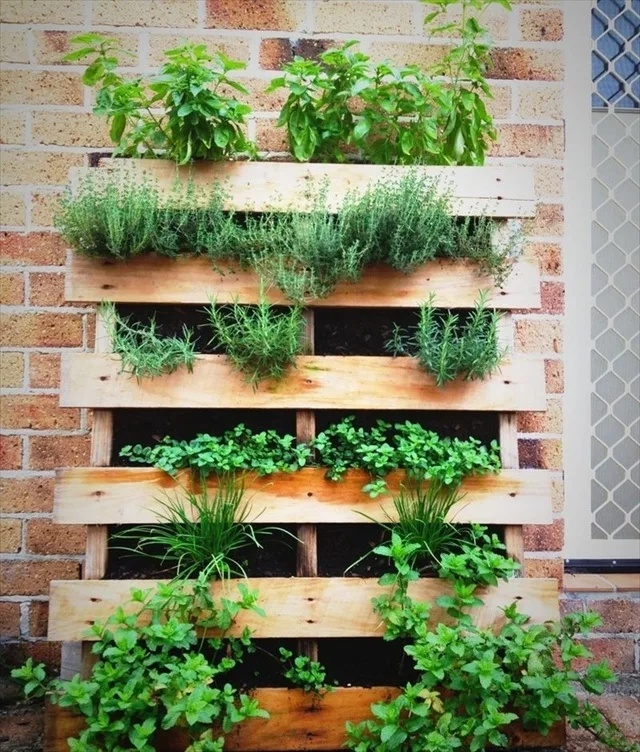 Now, insert your plants into the open slats making sure to get the roots covered well. You can also consider enhancing the aesthetic and functionality of your vertical garden by incorporating accessories like PVC planter boxes.
Position the plants so their root balls are securely placed between the slats and tuck them in firmly. Once you have all your plants in position, add additional soil if needed but be sure to reserve some to add once the pallet is mounted. Don't water yet due to the added weight.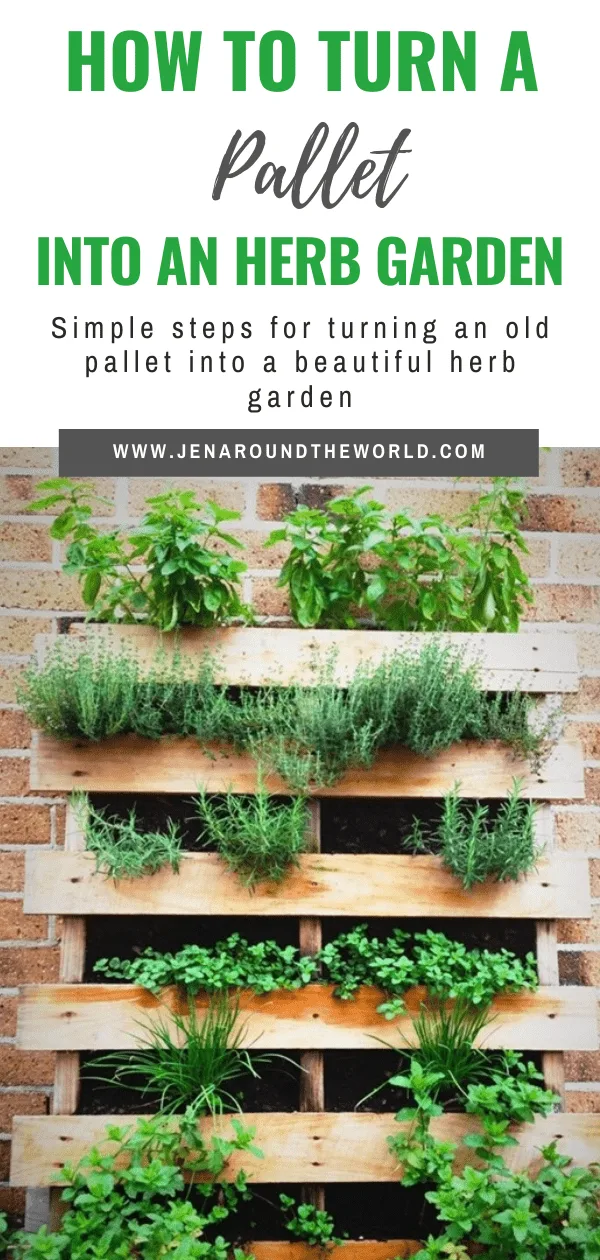 I have also shared on how to build an herb garden right in your backyard using one of these simple garden boxes.
Looking for Other Fun Stuff to do with Herbs? Check out these posts