This recipe for garlic herb butter is so easy to make and will make those grilled steaks, chops, and chicken taste absolutely delicious!
My herb garden is overflowing right now with the most delicious herbs.
Because of that, we have been working on creating some really amazing food — including this easy garlic herb butter.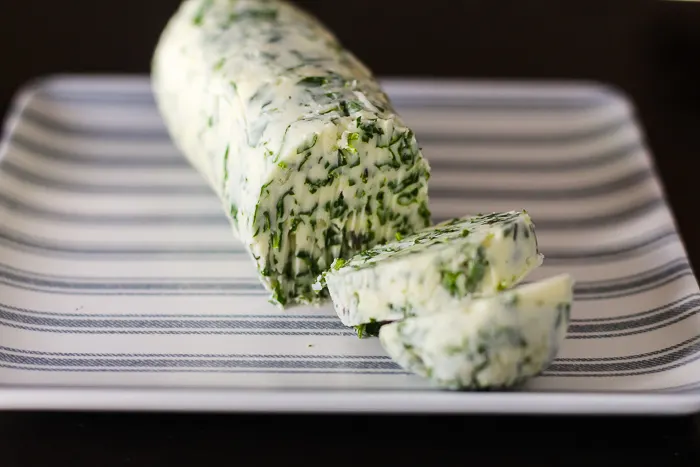 I use this garlic herb butter on everything in my house –including my homemade garlic breadsticks as well as my grilled meat like pork chops or steaks.
How to Make Garlic Herb Butter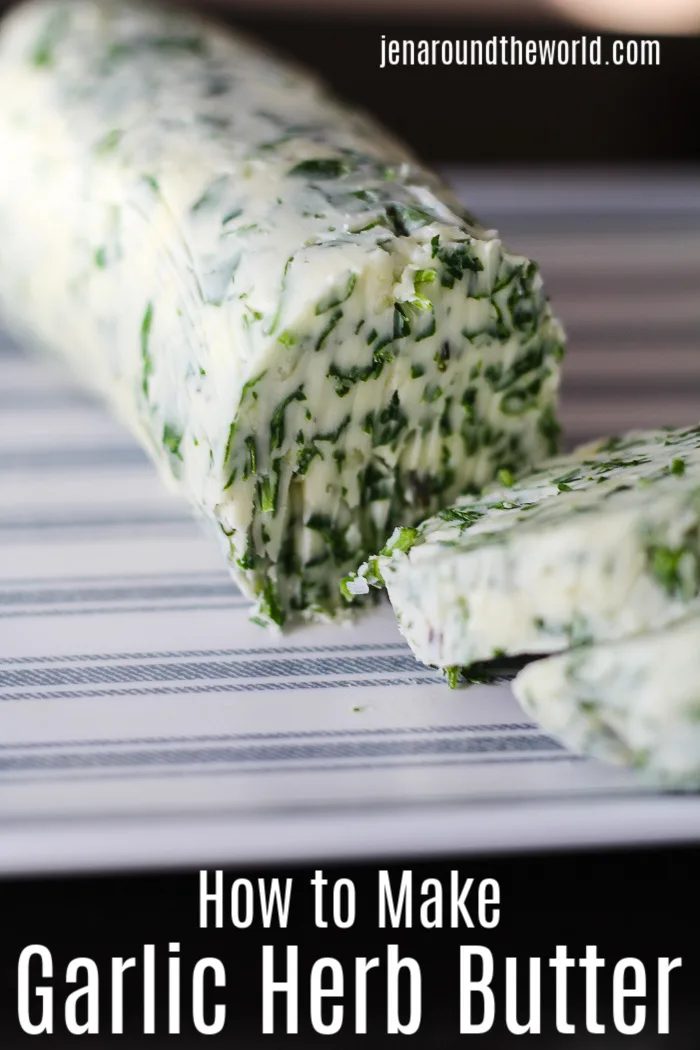 To start with, you are going to need one stick of butter. Please use real butter. Do not use that margarine stick that only costs 74 cents per 4 pack.
Real butter makes all the difference here. Make sure it is at room temperature.
Add to a bowl. Now, you are going to chop up your parsley and cilantro and add to the bowl.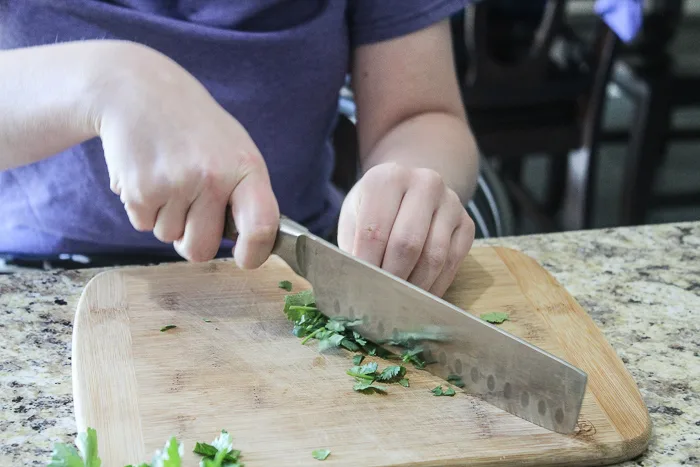 After adding in your parsley and cilantro, now mince up one clove of garlic. Don't worry if it is raw garlic. The garlic will mellow out once placed on top of your hot meat.
And — here's a tip for you — if you have garlic smell on your hands, rub them over some stainless steel and it neutralizes the garlic smell on your hands.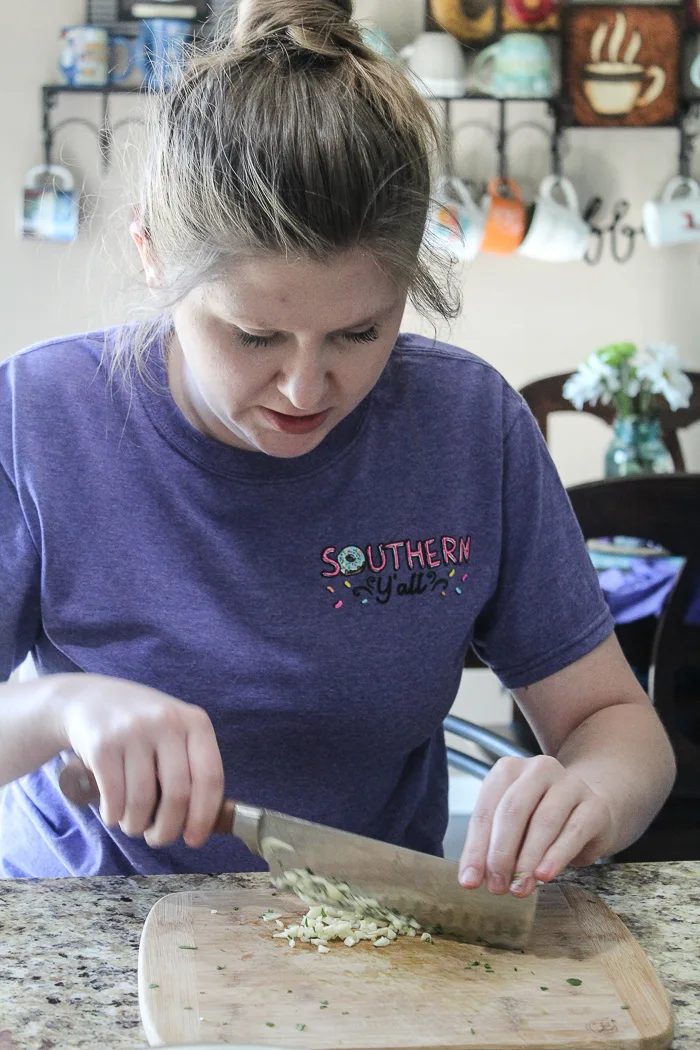 Now, place everything in a bowl. Like I said, make sure your butter is at room temperature.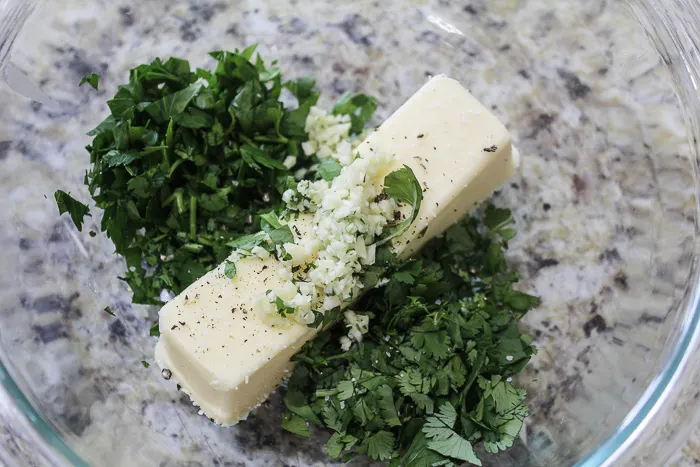 Now with a mixer, mix everything together. I just use my Kitchenaid hand mixer and it works amazingly well.
Once you get it all mixed up, take a piece of plastic wrap and dump all the butter onto the plastic wrap.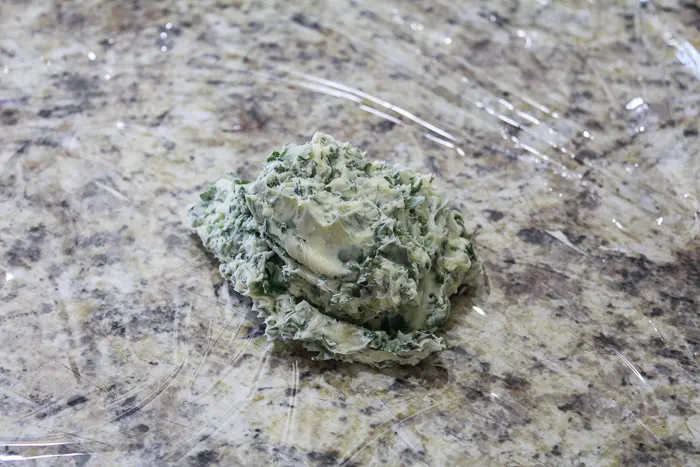 Using your hands, fold the plastic wrap over the butter and mold into a log. Keep pushing it until you get it into a perfect log roll. It should look something like this when you finish.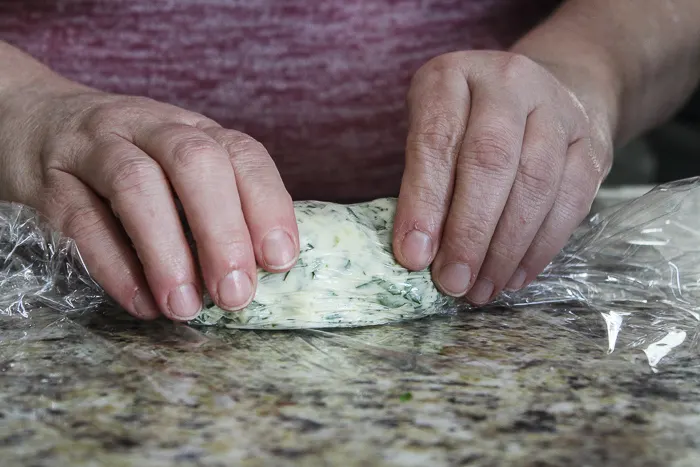 Now, take the ends and twist them together by twirling it in the air. This will cause the butter to be pushed together and get really tight.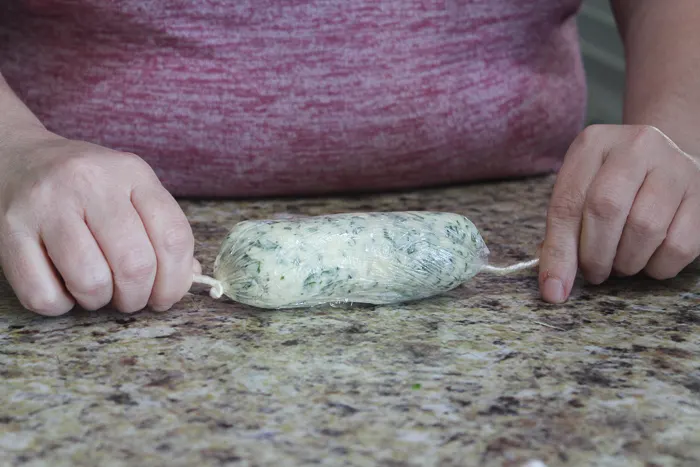 Tuck the ends together and place in the refrigerator until it is firmed up about 20 minutes.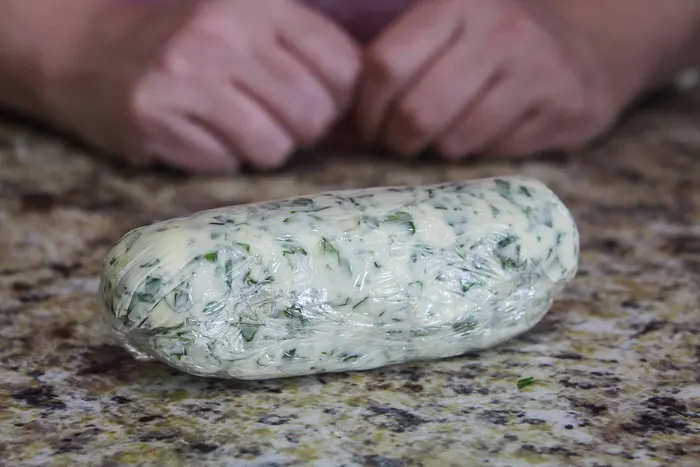 Then, you can slice it up and put it on top of your hot grilled meat — and that is when the magic happens!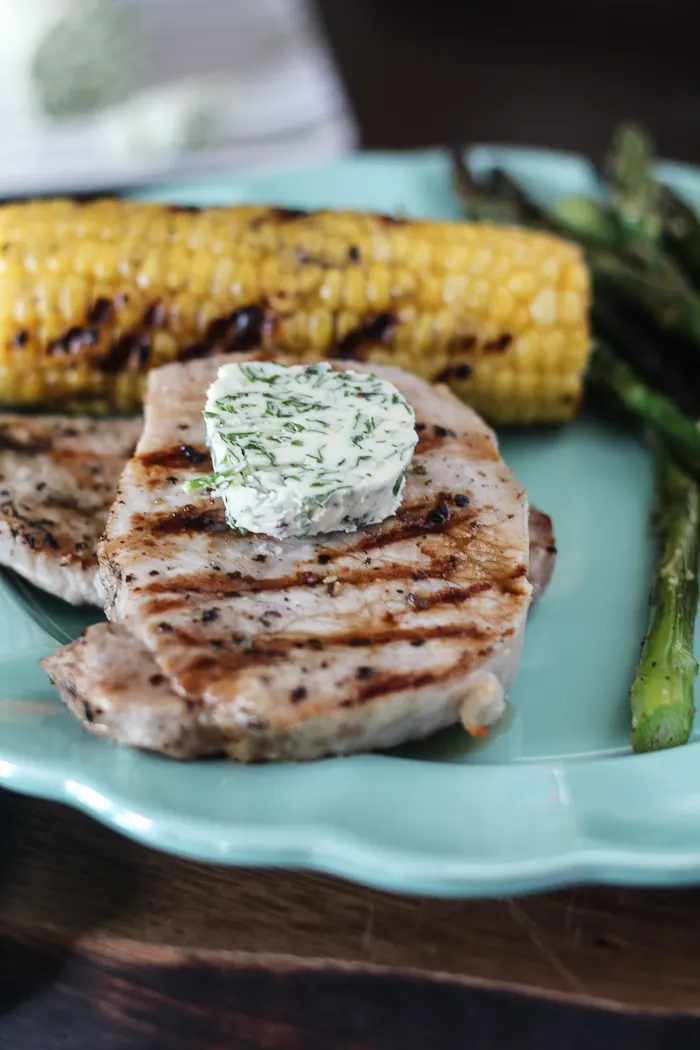 You will love making this all year round!
Here are some other great recipes this garlic herb butter would go great on: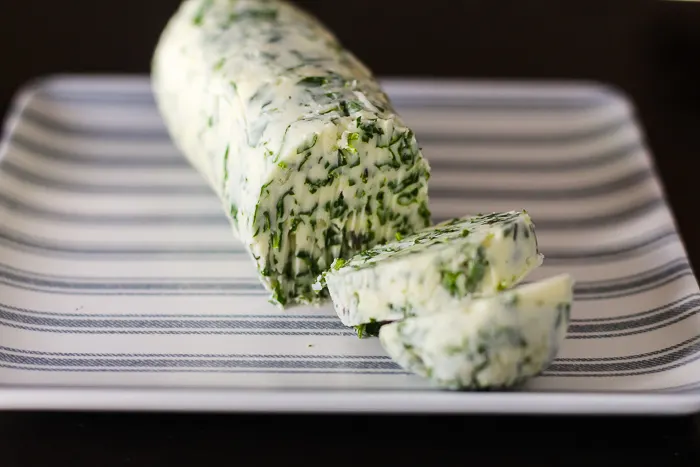 Yield: 1 stick
How to make Garlic Herb Butter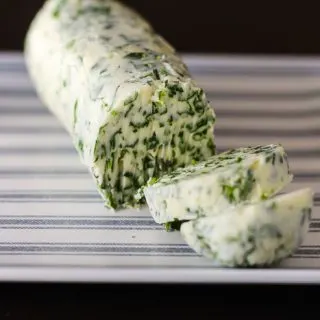 THis easy garlic herb butter would go perfect on any grilled meat or even on garlic breadsticks
Ingredients
1 stick of room temperature butter
1/4 cup chopped parsley
1/4 cup chopped cilantro
1 clove of garlic, minced
Instructions
Combine all ingredients in a mixing bowl. Mix together well.
Once you get it all mixed up, take the butter and herb mixture and put it on a sheet of plastic wrap. Then, using your hands, roll it over and mold it into a log.
Take the ends of the wrapper and twirl it to roll the butter log tight and then tuck the ends so it does not come undone.
Now that you have your garlic herb butter done, pop it in the refrigerator to chill .
When ready to use, slice it into coins and place on top of grilled hot meat and watch the magic happen.
Nutrition Information:
Yield:
10
Serving Size:
1
Amount Per Serving:
Calories:

83
Total Fat:

9g
Saturated Fat:

6g
Trans Fat:

0g
Unsaturated Fat:

3g
Cholesterol:

24mg
Sodium:

74mg
Carbohydrates:

0g
Fiber:

0g
Sugar:

0g
Protein:

0g