These jelly-filled ghost donuts are the perfect easy dessert or snack for you and the kids. They are easy to make using refrigerated biscuit dough.
I am always looking for fun and easy Halloween treats to share with friends and family. I don't like things that are super scary or freaky so these little donuts are perfect for that.
If you love homemade donuts as much as I do, be sure to check out my Apple Cinnamon Sugar Baked Donuts and my Pumpkin Spice Baked Donuts.
How to Make Jelly Filled Ghost Donuts
Heat oil over medium heat to 350-375 degrees.
Roll each piece of dough into an oblong shape and cut 2 eyes and a mouth with a small and large end of a frosting tip.
Carefully lower each "ghost face" into the oil and fry until golden on each side.
Remove from oil and drain on paper or a rack. Once mostly cool, dust donuts with a liberal amount of powdered sugar. I like the Dixie Crystals powdered sugar because it seems more powdery. It also doesn't clump as bad as other powdered sugars.
I think this is what makes my ghosts pop more!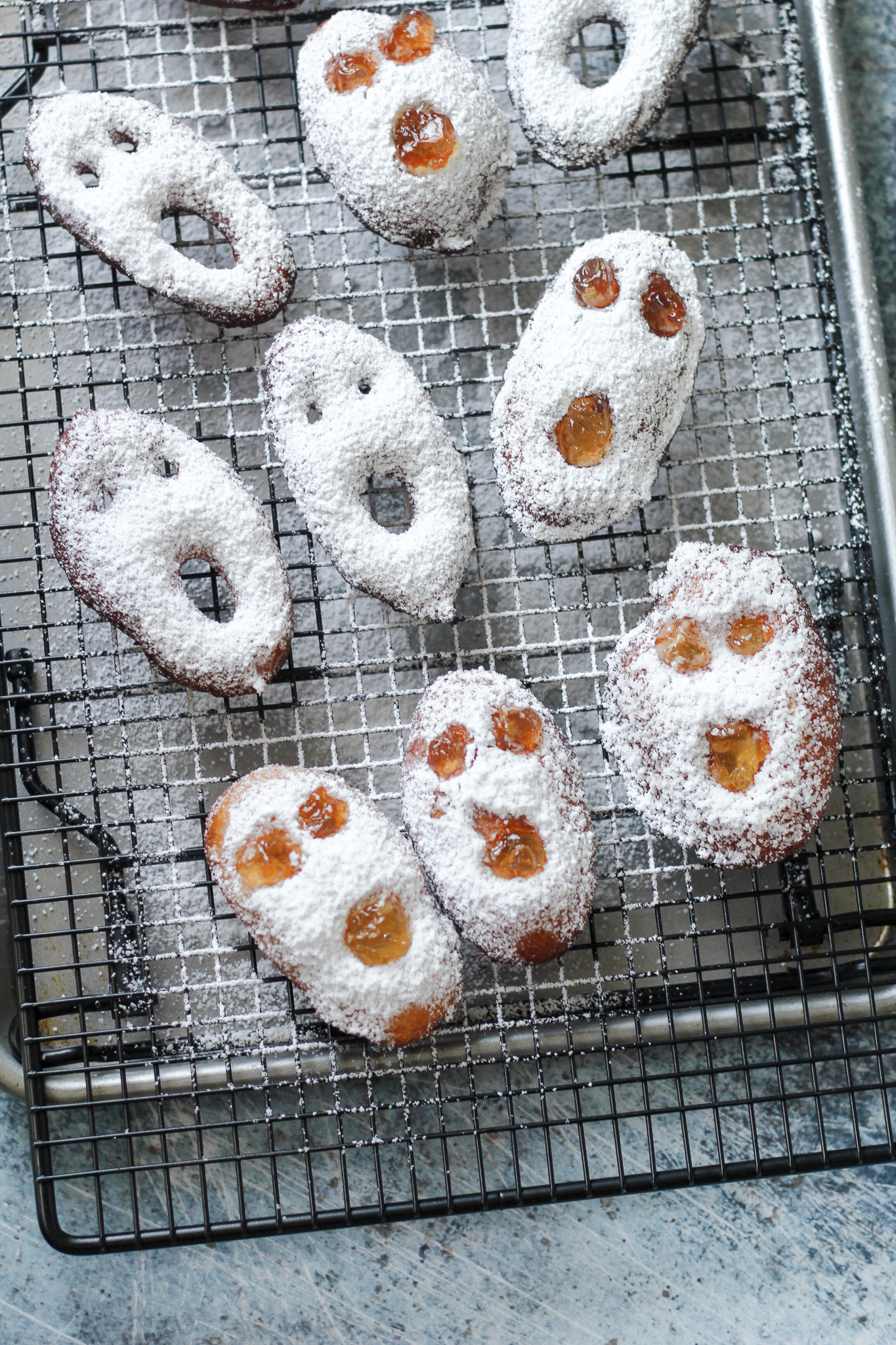 If you want to make them jelly-filled, do not let your holes go all the way through. Cut it enough that you can hollow it out and then use your finger to press them flat.
When the donut cooks, it will stay hollow. Then fill them with your favorite flavor of jelly and enjoy!
I filled mine with my pear vanilla jam, but you can use any kind, even my green pepper jelly would be good for this one!