Use up all those ripe pears this season by making my delicious Pear Vanilla Jam. I am partnering with Ball Canning for this recipe, howeverfreshly all opinions are 100% my own.
Ever since I started making jams (which I can tell you has been at least 10 years now), I have fallen in love with it. I prefer making jam instead of jelly just because I love nice thick and chunky jam so that is what I make. Nothing in the world can compare to smearing a big dollop of homemade jam on a fresh baked biscuit for breakfast.
Nothing thrills me more than to make a big batch of homemade jam, like this Pear Vanilla jam, and then share it with friends and family alike. In the past, I have made blackberry jam, strawberry jam, and peach jam (just click those links and you can find the recipes there).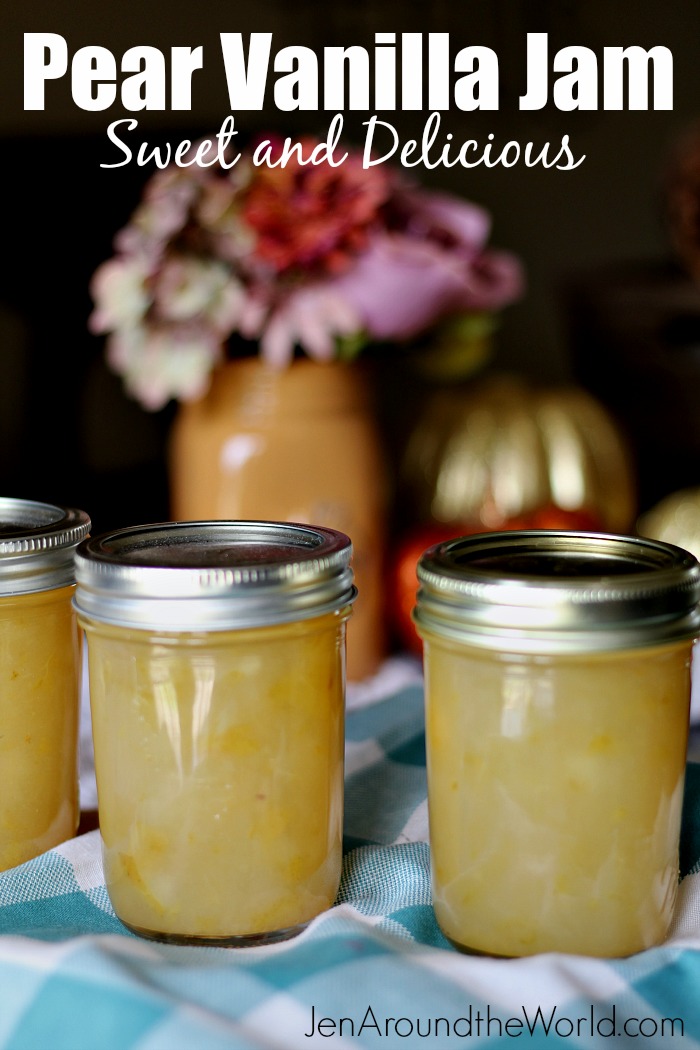 I am not a huge fan of pears per say, but I decided to make this jam and give them a try and I am SO glad that I did. They taste fantastic! The tartness of the pear mixed with the sugar makes for the perfect combination. In fact, it tastes almost like applesauce.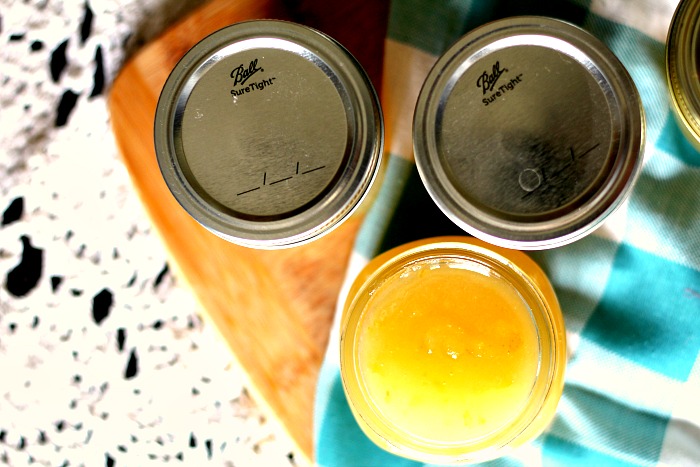 My favorite jars to use when I can anything is Ball Canning Jars. My momma used them when I was a little girl (I was a farm girl at heart and grew up with nothing but canned food straight from the garden). I love being able to create a recipe to showcase my beautiful jars — and I know that Ball Canning won't let me down.
If you are new to canning, be sure and grab a Ball Canning Preserving cookbook (I call it the Ball Canning Bible). There are so many recipes in there that will help you to be able to can as a pro.
Depending on publication date, it might have a different cover, but they all have the same info on the inside. Get one because it has been my saving grace when I make jams and other canned foods.
This is how you know your jam is set and turned out delicious. It takes forever to fall off the spoon! Seriously — I could eat this entire jar by myself.
Hope you enjoy the recipe!
Pear Vanilla Jam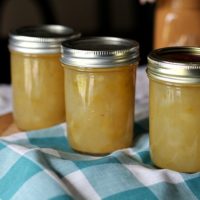 This jam is so simple and delicious. Once you make it once, you will want to make it again and again.
Ingredients
8 cups chopped pears (you can leave the skin on if it is thin)
2 tsp vanilla
4 cups sugar
1 pack liquid pectin
Instructions
In a large, heavy-bottomed pot, combine chopped pears and sugar. Cook over medium heat until the fruit can easily be smashed with the back of a wooden spoon. Use a potato masher or immersion blender to break the fruit down into a mostly-smooth sauce.
Add the pectin and bring to a rolling boil. Let boil for a full five minutes in order to activate the pectin, so that the finished product will have a nice jam consistency. Once you remove from heat, add in the vanilla and mix well together.
Fill jars, wipe rims to remove any residual jam, apply lids (heat canning lids in a small pot over very low heat while you're preparing the jam to ensure a good seal) and screw on the rims.
Process the filled jars in a boiling water canner for 10 minutes (start the timer when the pot has returned to a boil). When the time has elapsed, remove jars from pot and place the jars on a towel-lined countertop. Let them cool undisturbed for at least two hours. During this time, the lids should seal. Check to ensure the jars have sealed by pushing down on the center of the lid. If it feels solid and doesn't move, it is sealed.
The jam will hold well for 3 months.
What is your favorite jam recipe?