Visiting Springfield, MO? Check out all these pet-friendly activities that you can do with your pet in Springfield, MO. Don't miss my favorite pet-friendly hotel as well!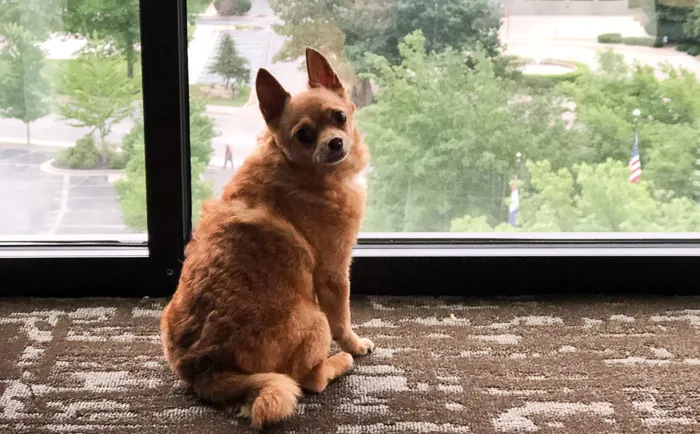 If you are visiting Springfield, MO anytime soon with your sweet fur baby, I found a TON of fun activities you can do with your pet while visiting. Tucker had an amazing time on his first visit to this bustling city.
Anytime I visit a city, whether Tucker goes with me or not, I love making sure I scope out all the pet-friendly activities — just in case I ever come back and want to bring him with me.
Here is our low down on Springfield, MO.
Pet-Friendly Things to Do in Springfield MO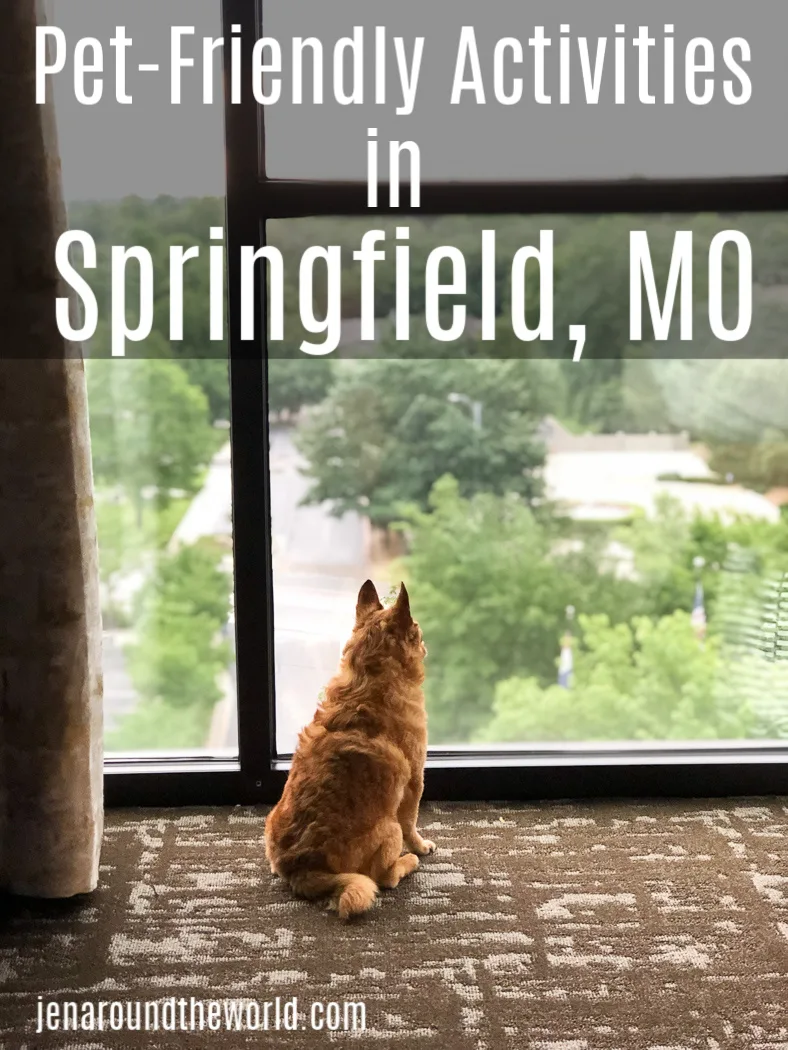 Pet-Friendly Hotels
University Plaza Hotel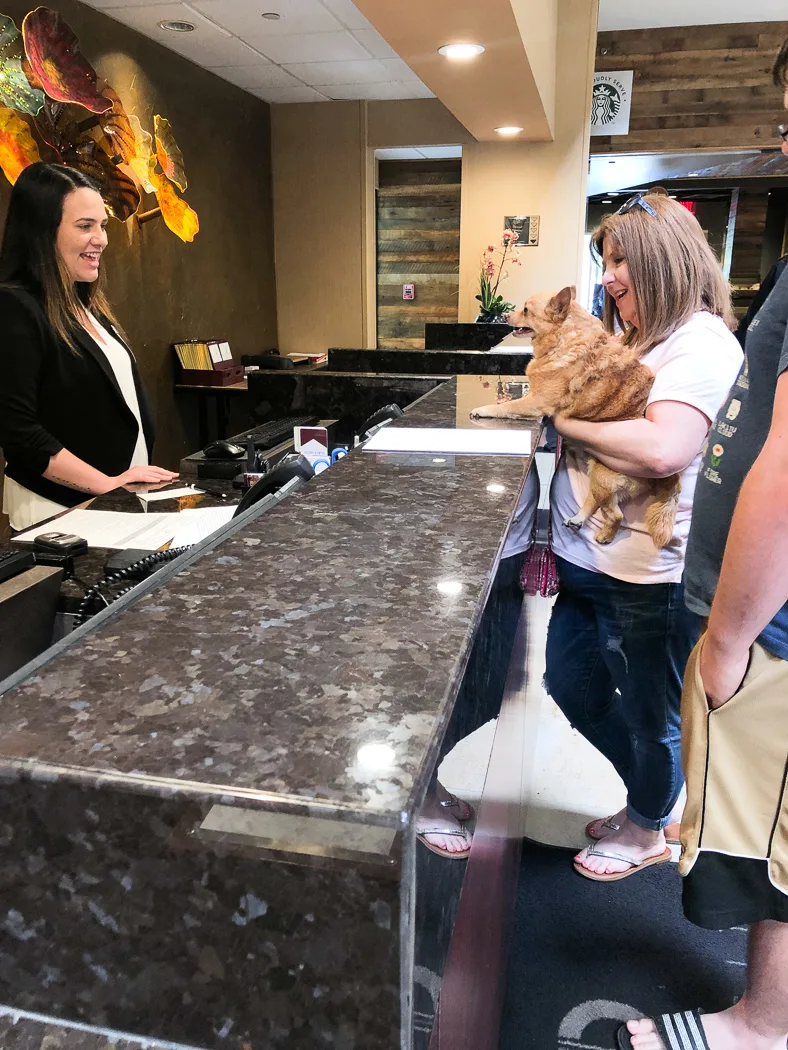 After my very first visit to Springfield and my stay at the University Plaza Hotel, I was super excited to learn that they are 100% pet-friendly. They treat the fur visitors just like they do the human visitors!
As I told you before, University Plaza offers dining, coffee, and so many amenities on property. The best part? It is just steps away from Hammonds Field, so you can always catch a ball game going on.
Pet-Friendly Restaurants
Bricktown Brewery
While on our visit to Springfield, we chose to have dinner at Bricktown Brewery. Not only is the food exceptional with an amazing wait staff, but they are pet-friendly.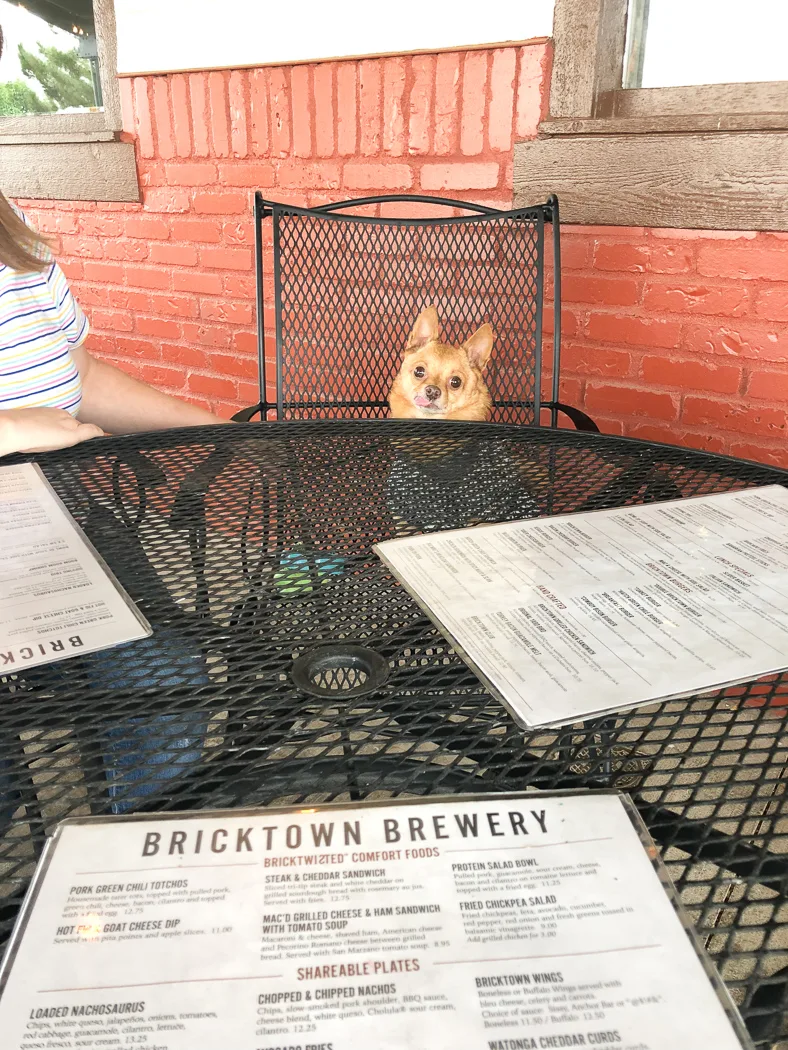 Tucker was able to have a few things to nibble on himself and they provided him his very own cup of water for drinking.
The patio area is covered, so whether it rains or not, you can sit out there with your fur baby and enjoy the food — and believe me, you will want the food because it was fantastic.
Andy's Frozen Custard
One of the coolest treats in town is a puppy cone! The friendly people at Andy's Frozen Custard give complimentary cones to the dogs just because!
And — if you have never had Andy's Frozen Custard, you are missing out!
Here are a few others that happen to be close to the hotel!
Aviary Cafe & Creperie (0.5 Miles)
Gailey's Breakfast Cafe (0.6 Miles)
Nonna's Italian Cafe (0.7 Miles)
Pet-Friendly Businesses
Bass Pro Shops
When we visited Springfield, I had no idea that Bass Pro Shops are pet-friendly. We visited the store 5 times in our 2 days and Tucker went with us on every single visit.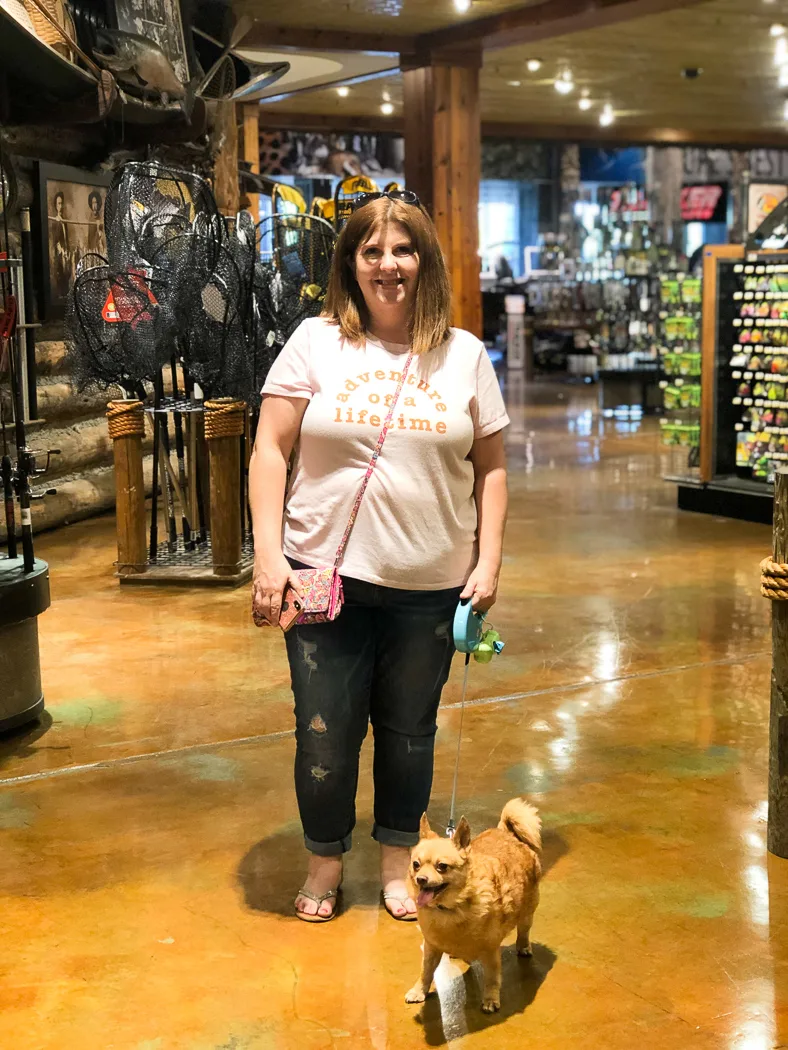 He was able to walk around the entire store on his leash.
Pet-Friendly Parks
There are several dog parks in the area that is close to the University Plaza Hotel.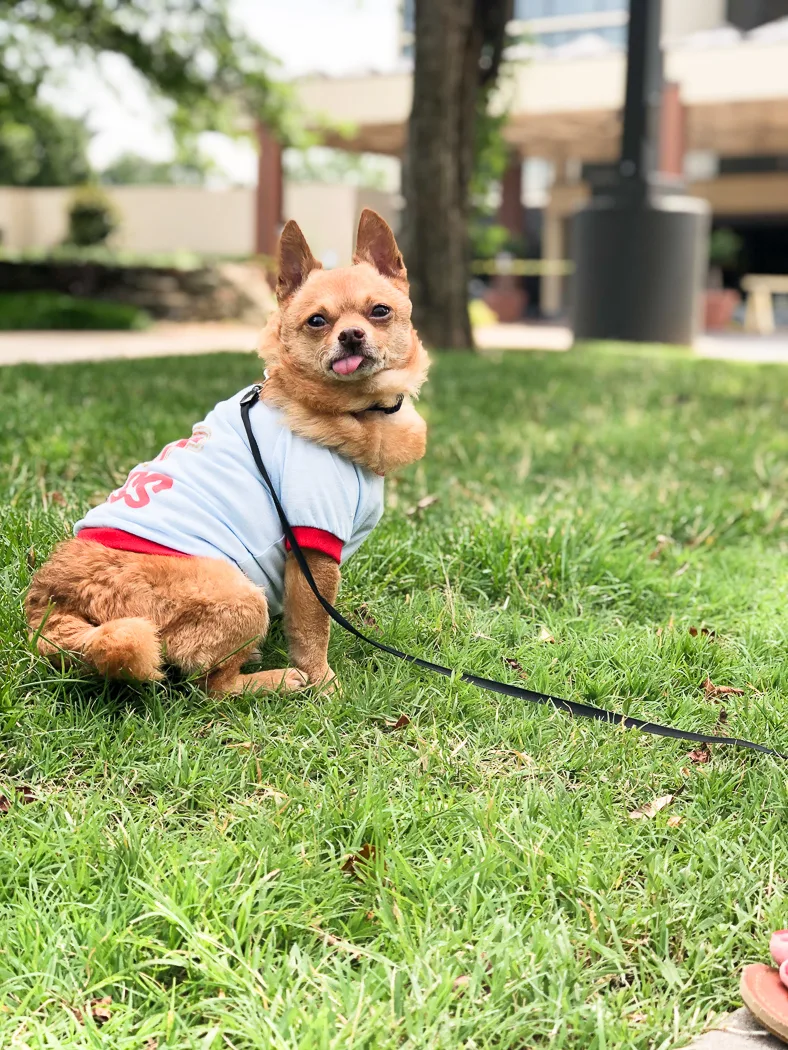 Jordan Valley Park0 (.3 miles)
Missouri State University Campus0 (.5 miles)
If you are looking for more pet-friendly businesses and things to do in Springfield, check out this amazing list of places from the Springfield Travel and Tourism website.