This recipe for Prosciutto Brie and Honey Topped Crackers has been sponsored by Breton Crackers. All opinions listed are 100% my own.
I LOVE when the holidays roll around because I get to eat more cheese and crackers during this time than any other time out there.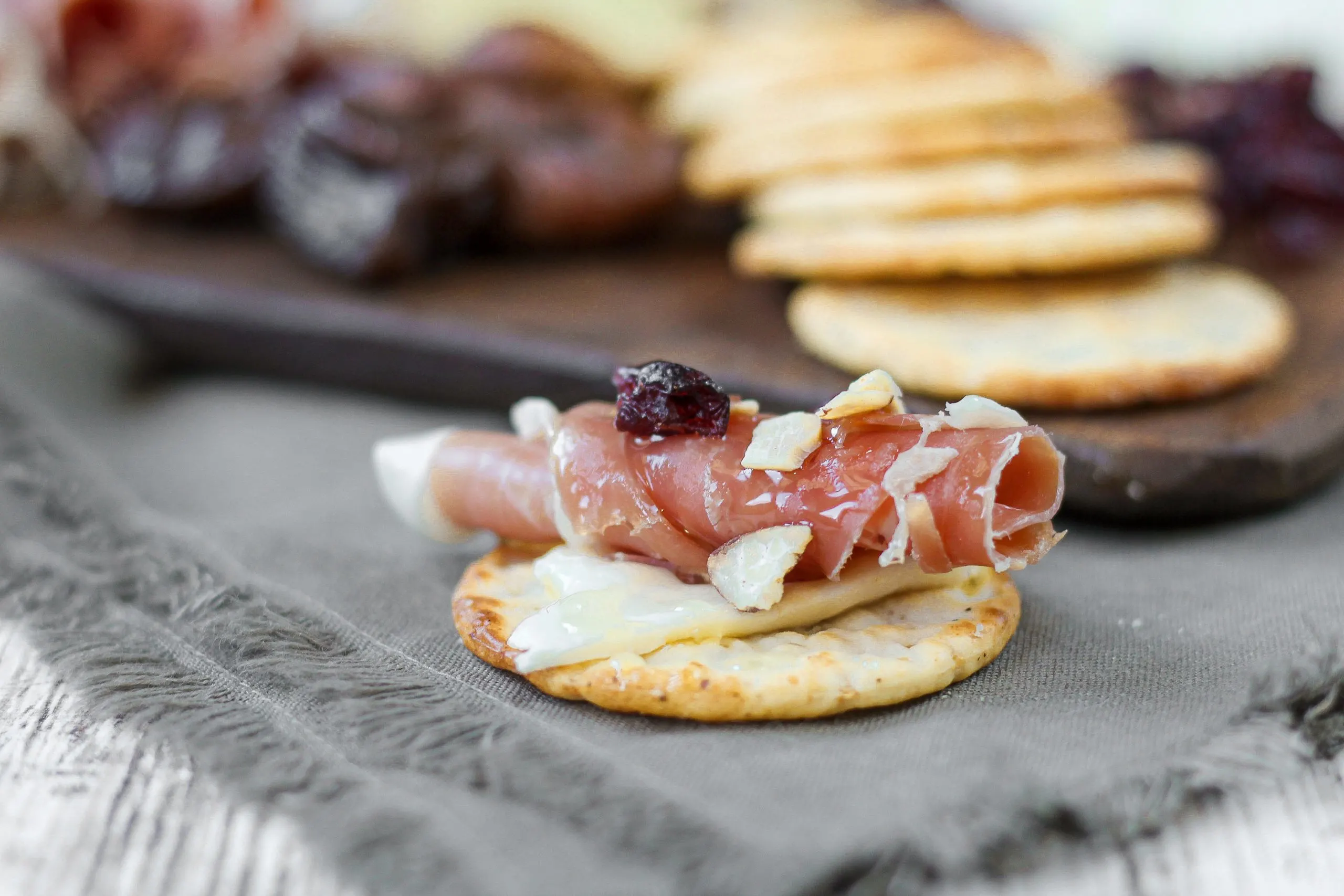 My husband is a meat and potatoes man. But me? I love making a big snack board and serving this to myself or to my friends as a dinner option.
Nothing says "I Love You" more than cheese, meat, crackers, and lots and lots of honey!
That is how I came up with recipe for prosciutto, brie, and honey topped crackers.
I was recently introduced to Breton Gluten-Free Crackers and honestly, I may never go back to full gluten crackers again!
I was sent 3 flavors to try out — garlic and herb, Flax seed, and my favorite — white bean crackers.
Because of my love of Brie Cheese, I decided to pair the crackers with some fresh Brie Cheese, a piece of prosciutto, then topped with dried cranberries, slivered almonds, and a drizzling of honey.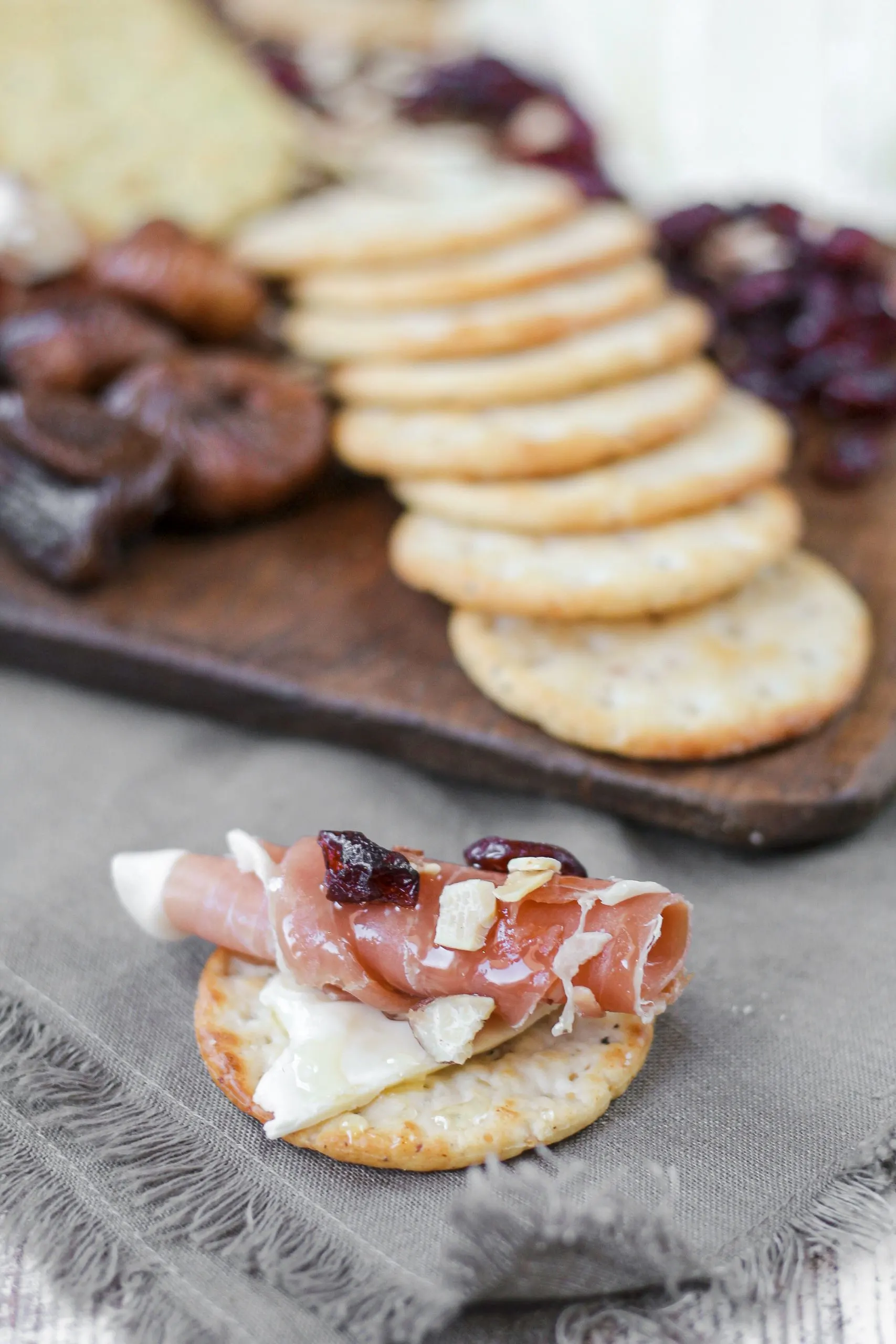 It was the perfect bite and those white bean crackers really set it over the top!
Breton Gluten-Free Crackers
These crackers have a light and crispy texture that is perfect for enjoying plain or serving alongside cheeses, dips, and fruit. They're versatile enough to be enjoyed with breakfast, lunch, and dinner.
We created the perfect snacking board for me and Kayla during our latest work day and we thoroughly enjoyed every single bite!
If you have a gluten intolerance and think you have to forgo having crackers this holiday season, then think again.
These crackers are the best and have a crisp and light texture to them. I could see serving these alongside my Cranberry Jalapeño Dip or my Buffalo Chicken Dip.
These easy and quick party snack crackers are baked in a peanut-free facility, making them safe for the entire family. Plus, they have no trans-fats or cholesterol so they are better for you too!
How to Put Together the Perfect Cracker and Cheese Board
I bought a cool cheese board this holiday season from one of our local businesses.
We took that board and loaded it up with all the Breton Gluten-Free Crackers we had on hand.
We put them at different angles of the board. Then we filled in the other sections with slices of Brie Cheese, dried figs, dried cranberries, honey, slivered almonds and my favorite cut of meat — prosciutto.
You can also add other cheeses and meats as well. I would even add olives, little gherkin pickles, fun jams and jellies and more. The idea here is to load the board with ALL the goodies you can and then dig in.
That's the beauty of the Breton Gluten-Free crackers. They are sturdy enough to load up with all the delicious fixins' from your cheese and cracker board.
You can pick up these delicious crackers on Amazon by clicking here.
What is your favorite cheese and cracker board ideas?